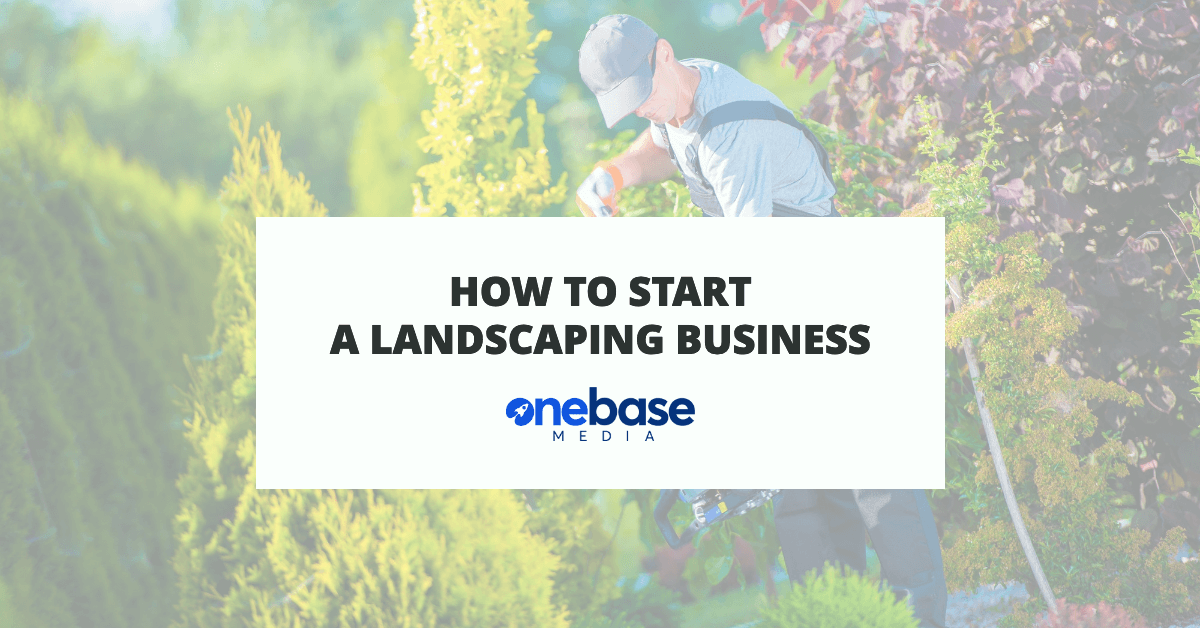 These days, a growing number of people are deciding to set out on their own career path and start a business for themselves. There are few jobs more appealing than being a self-employed landscape gardener. Not only do you get to create beautifully scenic gardens, sometimes transforming an overgrown wasteland into a bucolic wonderland, but you also get to work out in the sun and enjoy all of the wellbeing benefits that come with spending time in the great outdoors. As attractive a venture as this sounds, like any business pursuit, you will need to do a fair amount of research and planning before you set out as a green thumb for hire. But fret not, to save you from scouring the internet looking for answers, we've put together all of the things you'll need and the three most important steps you should follow to hit the ground running with your new business.

Things you'll need
Tools
All of the gardening essentials. We're talking: round point shovels, spades, forks (the garden variety), bow rakes, warren hoes, cultivators etc.
You'll also need some more heavy-duty tools such as a lawnmower, hedge and edge trimmers etc. This is not an extensive list, and you're sure to find more suggestions on specialist gardening forums and sites, but it's crucial to turn up with all of the required tools. "Required" being the keyword in that sentence.
It's not prudent and is actually a false economy to blow your budget on a load of fancy new tools and machines that will be surplus to requirements in the early days. Begin with the essentials and then grow your inventory as jobs require and the budget permits.
A professional legal set-up
By this, we mean choosing how you want to trade and then ensuring that you adhere to the legal requirements for being self-employed when it comes to tax contributions and paying any staff. You'll want to decide whether it's best for you to be classed as a sole trader or register your business as a limited company. There are considerations for both, and they will have a bearing on aspects such as accounting and documentation. If you're unsure which one is right for you, you can take a look at the HMRC website, which lays out the differences and considerations. Regardless of the route you take, you're still going to need to register as self-employed with HMRC. This will ensure that a self-assessment will be sent to you so that you can pay the correct amount of tax, national insurance and possibly VAT. If you have employees, you'll also have to register for PAYE.
Business Insurance
Every business needs adequate insurance. This guarantees you and your customers are protected should an accident, injury or damage occur during your contracted job.
As a minimum, you'll need public liability insurance. It gives everyone peace of mind, including members of the public who may come into contact with your landscape gardening operations. For example, if you're working on a park, recreational area or open estate.
You may also want to consider insuring your tools, equipment and other assets to cover you in instances of theft and damage.
Getting to work!
Once you've got all of the requisite particulars in place, you can start looking at best practices for securing work, completing it and then getting more.
Step one – Do your homework
The first question you may have might be, "Do I need any qualifications?". In short, no. What you will need is the physicality to carry out the work, the creativity and vision to offer your clients something: a) entirely unique, drawn from the depths of your imagination, or b) that reflects their specifications and own ideas.
You'll also need diplomacy when talking to customers, suppliers and other tradespeople who you may be working alongside.
What the job entails
Another fundamental step before plunging yourself into the world of being a self-employed landscape gardener is making sure you understand the work, who you'll be doing it for and who else you may need to involve.
On a day-to-day basis, aside from doing the actual gardening work you'll also be:
Liaising with potential clients prior to work commencing to discuss budgets, plans, and expectations.
Visiting sites and quoting a price for your services.
Contacting suppliers should a client request a specific material or item that you do not carry.
Ensuring work does not exceed budget or put you at a loss.

How much can I earn?
Of course, you'll probably be asking yourself, "How much do landscape gardeners earn?". Recent findings suggest that the going rate is anywhere between £10 – £25 per hour. That figure obviously depends on the extent of the work and the location. In general, London and the South East prices are higher than elsewhere in the UK.
You should base your prices on:
How long you expect the job to take.
Whether or not you'll need to employ someone else to help you get the job done.
Any special requirements, materials or tools you'll need to purchase/hire.
The general cost of materials, furniture, plants, grass and all the other expenses you will naturally incur.
Most landscape gardeners work on a set price per job rather than an hourly wage. It's a more efficient approach as every cost can be accounted for, and customers cannot accuse you of dragging your heels in order to get more money from them.
What do customers look for from landscape gardeners?
When looking for landscape gardeners, many customers opt for companies with experience and a proven track record, which can be a predicament for those new to the game. You may find that to get yourself started, you'd be best placed volunteering some of your services to help build your reputation and portfolio. More on that later!
Step two – Plan ahead
Due to the nature of the work, your busiest time will be the summer, with it quieting in the winter. Generally, this is the case for both residential and commercial clients. Your non-working time will be spent either planning jobs, looking for new ones or perhaps even tiding yourself over with another source of income. This presents you with a need to be strict and savvy with your budgeting. The winter months will likely see you earning a lot less than you did in the summer and so it will be wise to make sure you have put enough away until peak landscape gardening season returns. Your downtime also gives you an opportune window to scope out new clients, any additional services you can offer and brush up on your sales and marketing. This brings us nicely to our next point!
Step three – Build your customer base
Create and constantly build your portfolio
As we mentioned earlier, having an impressive and varied portfolio to your name instantly shows potential customers what you're capable of and your prowess as a gardening professional. Photos, videos and testimonials all serve to build your portfolio, which, when formed, will give you endless returns and is a truly priceless tool to have in your arsenal. When volunteering, you may find yourself questioning the fruits of your labour when payment isn't one of them. Rest assured that photographic examples of your work and testimonials are the gold that is being mined from this endeavour.

Develop a good reputation
Attaining a reputable name for your business can be achieved through being true to your word: delivering the solution you have sold, promptly rectifying any issues that may arise and generally being a pleasure to do business with.
When you're doing this, customers are far more likely to recommend you to friends, family, businesses and also continue to pay for your services for years to come.
Repeat business is what will keep you turning over and save you some legwork when scouting out new opportunities to earn. Your aim is to be the go-to option for more than one client when they need a reliable landscape gardener for ongoing maintenance or a new project.
Similarly, referrals will allow the work to come to you rather than you having to go and chase it yourself. Landscape gardening is a very competitive business, and proving your worth will set you apart from others.
Don't underestimate the power of online marketing
Flyers, pallet boards and newspaper ads are tried and tested marketing methods, but they have a minimal range in terms of being seen. Consulting the internet is the first thing people do when looking for a product or service these days. 
Businesses in any field that are outperforming their competition have learnt how to hone their online presence and harness the incomparable power of online marketing.
A great website is an undeniable must-have, but it's useless if no one sees it. Take time to work on your page content so that it's relevant and being found. SEO optimisation ranks you in the top results of search engines, and paid Google ad campaigns can be set to run for a set duration and create a surge in interest and (hopefully) revenue for your company.
Juggling this alongside all of the other elements of a new business can seem daunting, and there's a lot to learn before you get it right.
One Base Media are unrivalled experts in getting you seen, clicked, booked and generating landscaping leads. We build stunning websites with engaging and relevant content that not only sells your business but is also optimised to navigate the technical labyrinth of the internet and come out at the top tiers of search results. We know how web marketing works on every single level, and we have some of the best talent in the industry working for our clients.
If you'd rather delegate this aspect to the professionals, then feel free to give us a shout, and we'll show you just how we help new businesses skip all of the painful learning curves and go from unknown to fully booked in just a few months.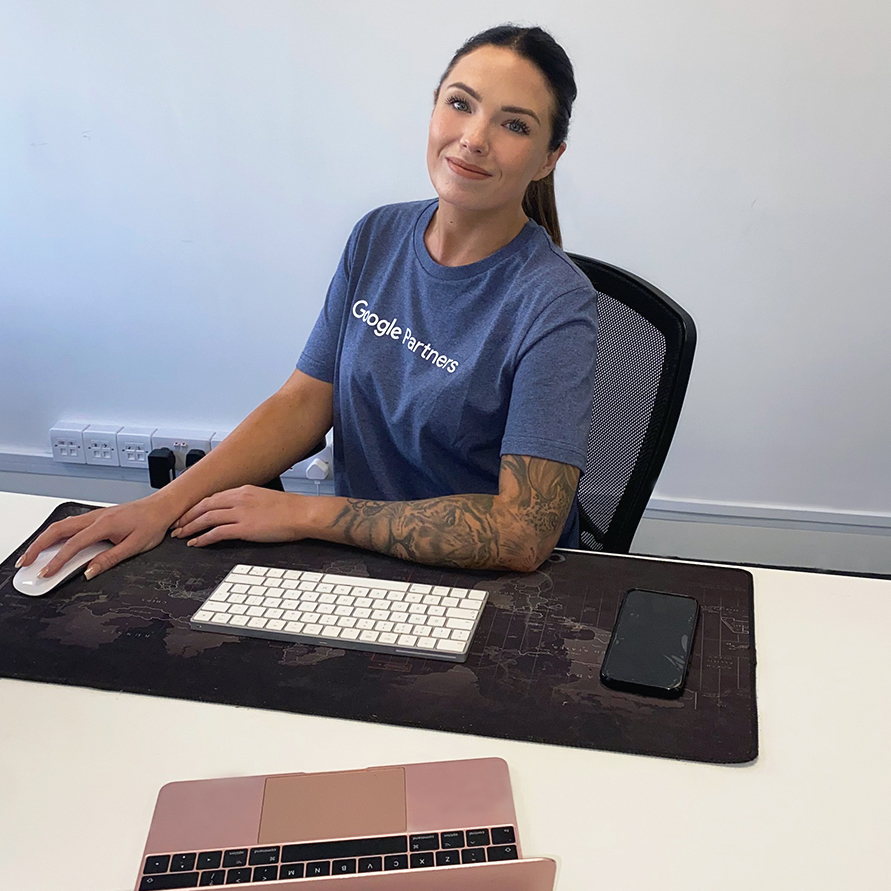 Speak to an expert
Got a quick question about your marketing? Or you want to run through the details of your next big project. We can help.
Speak to one of our experts today on 01702 668207 or send us a message.