Prospecting for new leads can be a challenging process. It often involves cold-calling or sending out mass emails that are likely to go ignored or unread.
Thankfully, there are many ways to get roofing leads that won't stress you out but will increase your conversion rate, help you reach potential customers, and make your business more scalable.
Reducing the stress of prospecting and increasing the efficiency of lead generation is possible with these tips and tricks on how to get roofing leads.
Whether you are looking to gain more ROI from your marketing spend or just trying to relieve some stress in your life, these strategies will help you find new clients as quickly as possible.
https://www.youtube.com/watch?v=-9qEUTfpXZk
Below are the best way to generate free roofing leads
20. Set up business partnerships
19. Display great content on your website, landing pages and in your advertisements
18. Offer potential clients something for free
17. Draw attention through YouTube videos
16. Use email marketing to reach potential clients
15. Get accreditations to make your business more desirable
13. Target the local area with leaflet drops [Paid option]
12. Use Google Ads [Paid option]
11. Use SEO for your website
10. Storm chasing
9. Use Facebook Ads [Paid option]
8. Get your business on Google Maps
7. Advertise through LinkedIn [Paid option]
6. Run retargeting campaigns [Paid option]
5. Write blogs for your target customer-base
4. Answer questions on forums
3. Networking
2. Install a lead tracking platform
1. Get local advertising and PR
Why getting roofing leads is essential for your business
Roofing companies are constantly looking for new customers to help grow their business. If you want to scale and grow your business and reach more customers, the way to do it is through roofing lead generation. 
Generating good quality roofing leads can also put your mind at ease when it comes to wondering when your next job will be, as it ensures you will have a consistent amount of work all of the time. 
Furthermore, if you channel your marketing, you can grow and scale different parts of your business. For example, suppose you prefer to fit new roofs instead of roof repair. 
In that case, you can specifically target your potential clientele by advertising this aspect of your work on all of your marketing channels. 
Finally, as work becomes more steady, this allows you as a business owner to focus on the essential parts of your business, such as winning contracts, hiring great staff, and scaling and growing the business.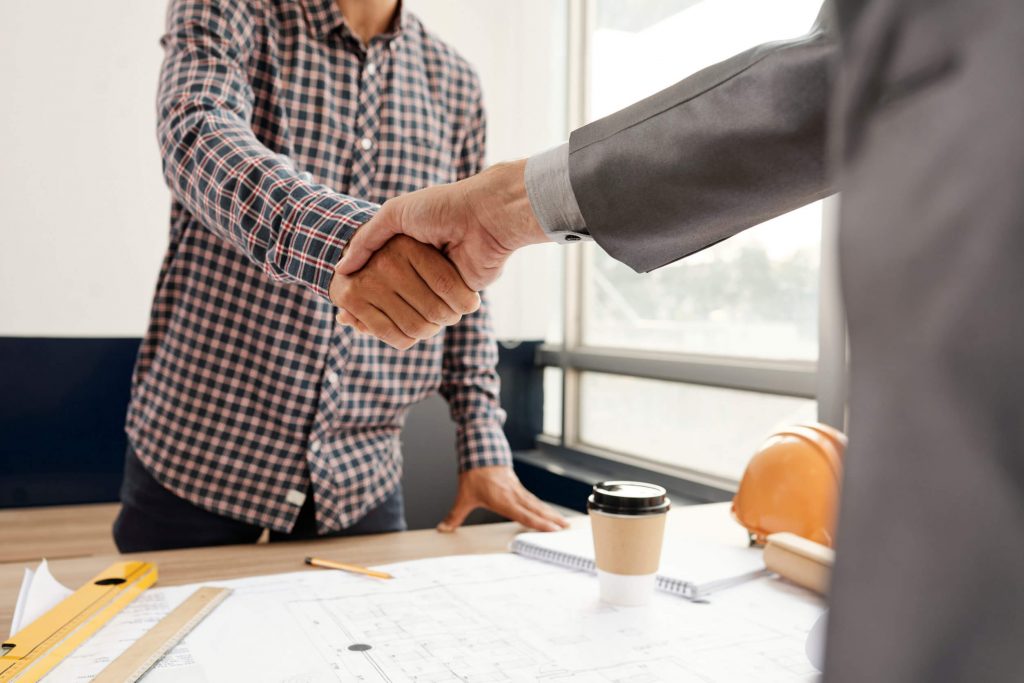 20. Set up business partnerships
One great way to find roof leads is by talking to other businesses and setting up business partnerships.
Setting up business partnerships can be a great way to acquire high-quality leads because you'll be able to reach new audiences and offer added value to your partner.
For example, if you partner with a local car dealership, you might offer to do their roofing work for free in exchange for being featured on the lot's website.
You might be hesitant to partner with other businesses because it can feel like you're giving away your hard work.
But the reality is that you're not giving anything away – you're simply looking for ways your business can help others.
If you partner with a company, particularly one that centres around roofing and building, an advantage of the partnership will likely be the generation of a consistent flow of referral work.
These other roofing companies will often send potential customers your way when they need a contractor. It doesn't take much time, and it's one of the best ways to find leads for your business.
19. Produce great content on your website, on landing pages and in your roofing advertising
The key to getting roofing leads is engaging, well-written content that appeals to potential customers.
For example, you can have a blog on your website or landing page where you write about interesting topics to people in the roofing industry.
If your content is sub-par, it can make you look unprofessional and risk-reducing your conversion rate.
You want to create content that will keep people returning to your site and reading more of your posts.
This way, they'll know who you are and begin trusting you, and therefore your content will get you more leads.
Another way to get roofing leads is through pay-per-click (PPC) advertising. PPC ads compel people with specific interests or needs to contact your company directly.
These ads target people looking for something specific, and when they find it, they contact your roofing business right away – this is why it's called pay-per-click advertising.
You can also use video marketing to help grow your business and meet new customers.
18. Offer something for free
You can get more leads by providing something for free, for example, a PDF of your roofing ebook, a consultation about their roofing needs, or even a free estimate for your services.
Once you've offered your service to them, hopefully, they will come back and want to work with you on their roofing project.
When you offer your potential client base something for free, it sends the message that you are willing to work with them and provide them with what they need for good value. In addition, it proves you to be a reliable and trustworthy business.
If people get something from you for free, it will help them remember you easier when they eventually have a roofing issue that they need someone to fix.
You must build trust to get the work, and offering something for free will help you get your foot in the door when talking to a potential customer – it can be anything, even a free survey, as long as it's free.
17. Use Youtube videos for marketing your business
One way to get exclusive roofing leads is through engaging YouTube videos. You can create a video to show people what your business is about, what you do, and how the process works.
Videomaking will require some filming and editing skills on your behalf, but it will be worth it to build awareness for your brand or business in many cases.
People are naturally drawn to videos because they're more interesting than reading text on a page.
Youtube is the perfect site to offer all kinds of videos on your business, from tutorials to recording your work and uploading it to show what types of things your business can do.
You should also include a link to your website in the video description to direct viewers to your business so they can book a consultation.
For example, the top video on this channel has over 100k views. The channel as a whole has over half a million views, showing how far YouTube can reach when it comes to attracting potential customers and therefore generating a lot of leads.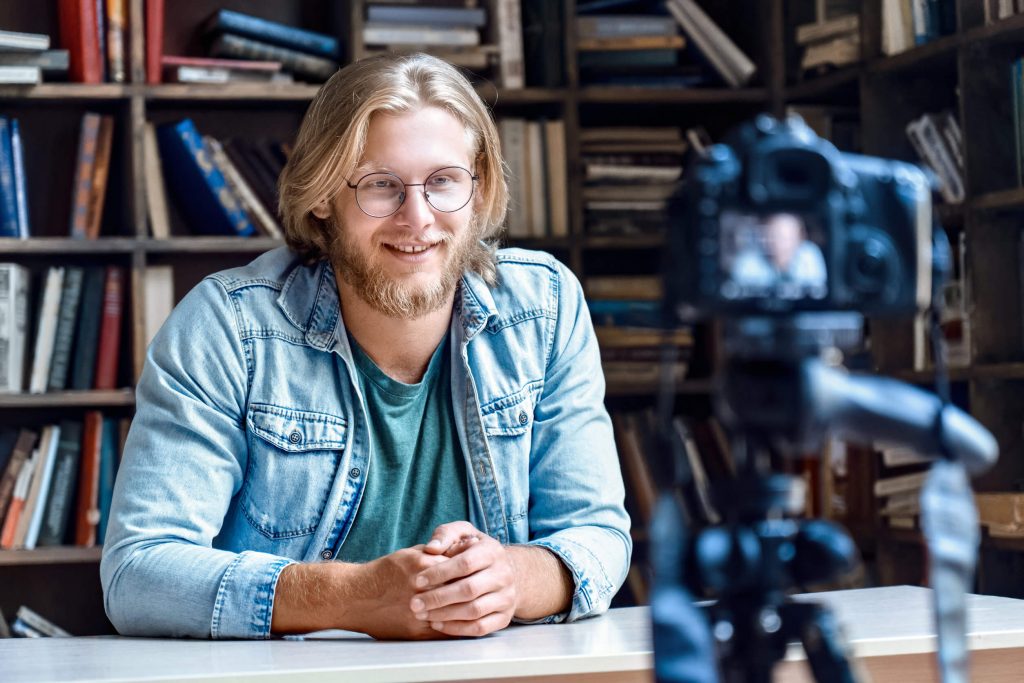 16. Email Marketing
One of the best ways to get roofing leads is through email marketing. Email marketing is a great way to connect with your audience and keep them updated about what's going on with your business. It also helps you stay top-of-mind with potential customers looking for a roofer in their area. For the roofing prospects that are a little cooler, you can warm them up using cold email sequence software.
When you send out emails, you want to ensure they're valuable and relevant to your customers' needs. You can do this by sending out informative or educational emails, like tips on keeping your roof in good condition.
You can also send out promotions or discounts on products or services that align with what you offer as a company.
Finally, you can send emails to all local building and roofing companies to set up potential partnerships. When it comes to email marketing, you don't need to have an expensive website or other high-tech tools to succeed if you approach it the right way!
15. Add Accreditations for your roofing company website
One of the best ways for generating roofing leads is getting your company accredited. Company accreditation means that your company has to meet standards set by a third-party organisation.
You have to be compliant with any codes or regulations set forth by this organisation for your business to continue operating. If you are an accredited roofing company, people will know that you've met specific standards and have been vetted.
You should try to get as many accreditations as you can in the industry, as it further builds trust with your potential customers.
Display your accreditations as much as possible: list them on your site and have your business listed on the accreditations website with a link back to your website.
Having accreditations also helps with your Google ranking, which again improves your chances of finding roofing leads. Some good accreditation websites are:
14. Get your website placed on niche directories
It's important to get guaranteed roofing leads by having your business listed on familiar sites like Yell.com, Thomson Local and Free Index.
However, it also helps to have your business listed on more niche directories, particularly those related to roofing contractors, home improvement and construction.
When you have your site listed on these directories, you'll be able to be found by those who use it, many of whom will make up your potential clientele.
You can find many of these directories and register for them yourself or hire someone to do it for you.
Registering with these sites will put your site at the top of their listings when someone searches for a term related to your product or service. Some examples of good niche directories for roofing and construction are:
13. Leaflet Drops
While finding your roofing leads online is becoming more and more essential, it's still crucial to target the local area, and methods such as leaflet drops are perfect for this. First, you must make sure you have a well-designed leaflet to attract customers.
If you have an offer on the front of the leaflet, this will further attract clients – for example, offer 20% off a particular service or offer a free roof survey before a specific date.
Display an offer such as this to create a sense of urgency, and make it an offer they can't refuse. Also, if you have a discount code on the leaflet, you will be able to judge the conversion rate of the leaflet drop and see how much of a return on investment you got.
12. Use Google Ads
The easiest way to get roofing leads is by investing in Google ads. You can use a well-crafted phrase related to your services and then put that phrase in the ad to target people. 
As a roofing company looking for exclusive leads, Google ads allow you to place your business in front of customers who have specific interests. 
If someone searches 'Roofing companies near me', they will see your ad pop up on their screen.
The best way to scale and grow ads, and arguably the best way to get roofing leads, is by having a landing page and keywords based on specific services you provide. 
For example, you can set up a landing page centred only around roof repair or new roof installations. 
By doing this, you can set keyword groups around each service, and the pages will convert better. 
It is essential to make the landing pages as simple as possible so that the customer enquires more quickly and isn't confused by the format. 
Remove the navigation and put a prominent contact form at the top of the page, with an enticing offer that will prompt the customer to make an enquiry.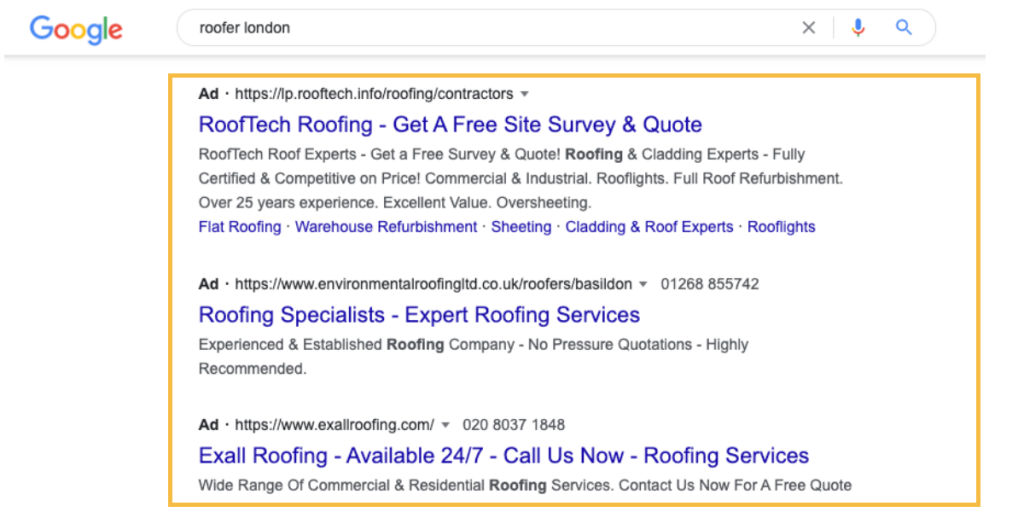 11. Use SEO for your website
One of the best roofing leads is using SEO to have your website ranked at the top of page 1 of Google. For example, the keyword "roofer London" gets searched 480 times a month.
When you get your website ranked at the top of Google for keywords like this, it generates a steady flow of consistent job leads. You want to ensure that you have optimised all of your pages and content for keywords related to roofing.
This will increase the likelihood of being found by search engines and new customers.
Make sure you fully optimise your site for mobile devices to improve your roofing SEO. Most people now rely solely on their mobile devices for internet use, so it's essential to have a website that displays well on these devices.
You should also use social media platforms like Facebook and Twitter as part of your SEO strategy. Social media sites can be a great way to reach potential clients and get them interested in what you offer.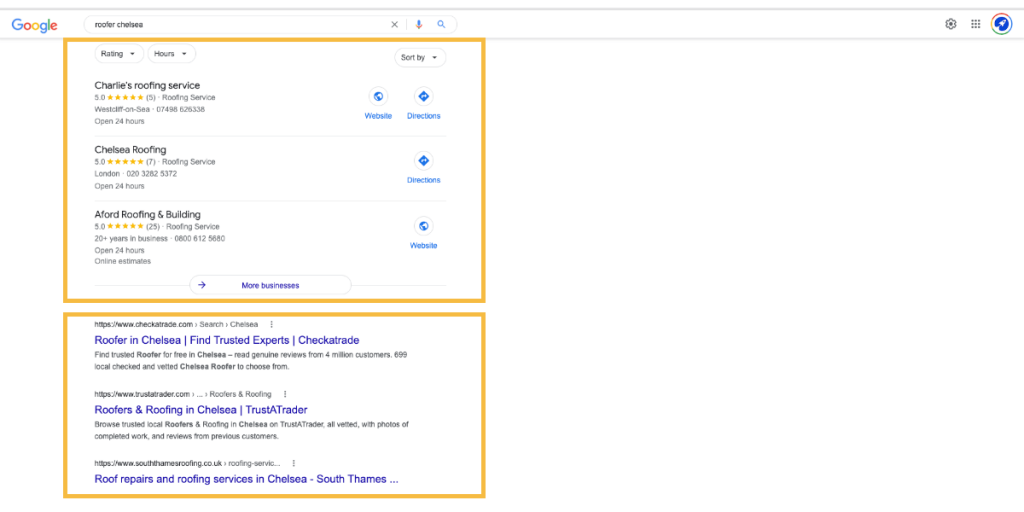 10. Storm Chasing
Storm chasing can be a great way to get roofing leads. Having your company profile set up with the local television, radio, and newspaper stations is a good idea. 
Make sure they have your contact information on file just in case there are any emergencies in your area with which you can provide help. You want to make sure you're available when people or local business owners need you. 
When storms are forecasted, develop a plan of action in advance so that you can quickly respond to calls for help. You can keep an eye on the weather and upcoming storms on websites like this:
www.metoffice.gov.uk/weather/warnings-and-advice/ 
You can also do a significant leaflet drop to advertise your business at specific times, taking note if there is a forecast for bad weather in local areas, as advertising at times like this will generate a significant influx of exclusive leads, and you will be quoting more jobs.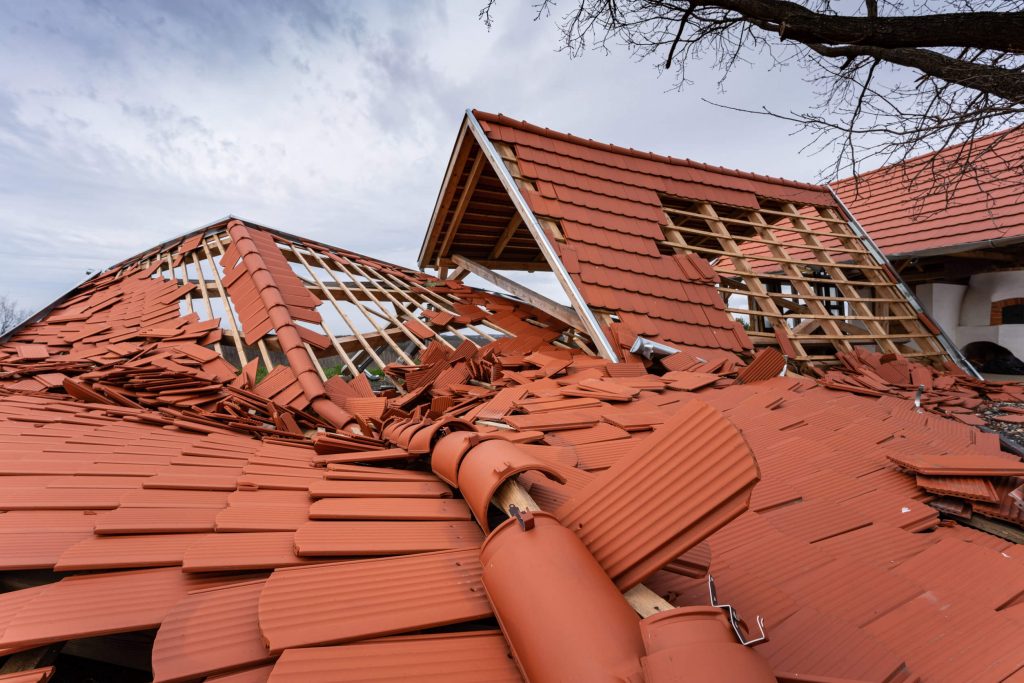 9. Use Facebook Ads
Facebook is a great way to generate roofer leads; they are very cost-effective, and you can target your ideal customers by location, age, gender, interests, and more. 
You can even use pictures in your ad campaigns on Facebook, as people respond well to images. People are more likely to click through when they see something visually appealing than if they see text only. 
In addition, many people search for specific types of businesses on Facebook, which means that it's a perfect place for you to find potential clients. 
Therefore, you just have to make sure you have a good offer that stands out from the competition and that you target your ads toward the right audience.
By using targeted Facebook ads, you can reach many different homeowners looking for a roofing company close to them! 
The best time to post these ads is when people are most active on Facebook – usually during the workday. 
So set up your campaign during this time, and you'll be able to reach the most people who are interested in what you have to offer, and then push all of the traffic you acquire through to a landing page for enquiries.
8. Get your business on Google Maps
Did you know that Google maps is a great way to generate roofing leads? If you have a Google map listing, it will show up at the top of the search engine when someone searches for your city and local whereabouts.
So having your business listed in the Google Map pack (i.e. the location-based results that come up when you look up a specific area on Google Maps) for the more commonly searched keywords can impact how many leads you secure.
You will need a 'Google My Business' account to be listed on Google and Google Maps. To optimise your 'Google My Business' listing, there are several things you can do:
Include your logo
Include a well-designed banner
Put together a portfolio of over 100 pictures of your work
Include images of your team and your vans, preferably with the company logo
Insert a website link
Include an email and phone number
Add categories
Include a lengthy description of your business that incorporates various roofing keywords
Amass as many reviews as possible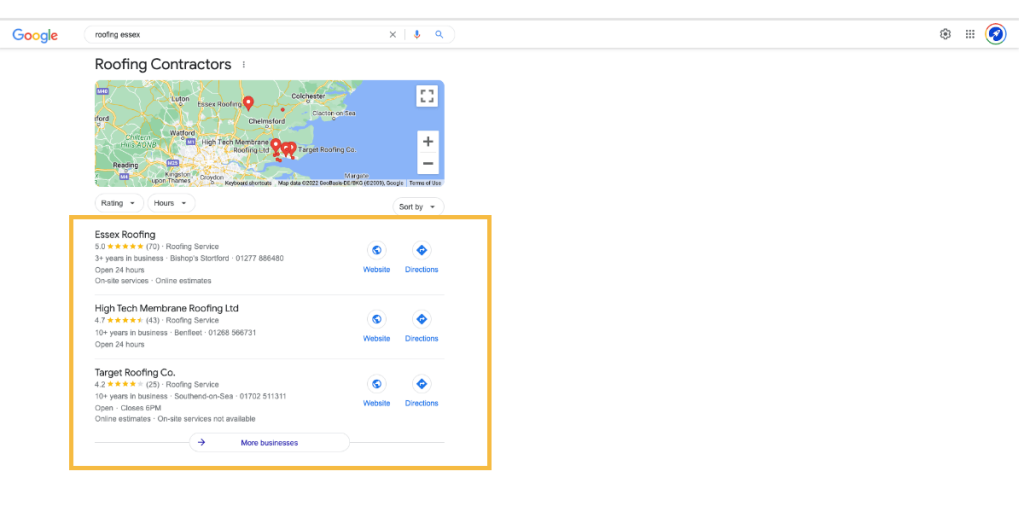 7. Advertise through LinkedIn
LinkedIn is an excellent option for roofing contractors seeking to generate new leads. LinkedIn is a social network made for professionals and business-minded people. It's likely that if you're a roofing company, your ideal clientele will be on LinkedIn. 
The best way to use LinkedIn is by running ads on the site. With these ads, you can target your ideal customer and target other professionals who might refer you to their friends or colleagues looking for roofing services. 
LinkedIn is the perfect site to set up partnerships and build business relationships. You might also want to invest in sponsored posts on LinkedIn that help you reach more people with your message and company information. 
You don't have to pay much with sponsored posts, so if it can help you generate more roofing leads, it might be worth it! It is also worthwhile to run ads on LinkedIn.
6. Run retargeting campaigns
Retargeting campaigns rely on technology that tracks your website visitors so you can display ads to them based on where they've been. 
This is an excellent way for construction companies to get a steady stream of qualified leads because it allows you to target people who have already shown an interest in your brand. For example, you can use this targeting to display ads for new products or services that the customer might be interested in, like roof repairs. 
Anyone who lands on your website, landing pages and ads will be targeted again with similar content from your business. This could quickly generate multiple roofing leads. 
You can retarget them with Facebook and Google ads, for example, and this means that if they didn't enquire the first time, they would do so next time if you retarget them with an even better offer.
5. Write blogs for your target customer base
If you're still wondering how to get sales leads, you can also write blogs and other content that focuses on your line of work. 
When potential clients search online, they'll often search for a specific problem. If they have a roofing need, they may type in "roofing problems" and start looking at the blogs or articles that come up. This can be an excellent way to generate leads. 
You don't want to write posts about any and everything – you want to have posts with titles that would be attractive to someone who is already interested in your line of work. You should write helpful posts for your target audience to help them understand the process and educate them, showing your expertise. 
An example of a compelling blog post that can generate roof repair leads, for example, can be seen here.

https://www.familyhandyman.com/list/roof-repair-how-to-find-and-fix-roof-leaks/
The blog post linked above is effective as it's educational, long, in-depth, and helpful when teaching people how to fix a roof, earning it 52,000 clicks a month. 
This is a great way to get your ideal customer on your website and a great way to get roofing leads online, as you can then push that customer through to your contact page and later even retarget them with adverts.
4. Answer questions on forums
One of the simplest ways to get roofing leads is visiting forums within the roofing industry and making comments to help people. Almost everyone has a question about their roof at some point, and one of the most accessible places for people to ask those questions is online. By participating in conversations on popular forums, you can provide helpful advice while generating leads. 
As a bonus, you'll also be able to interact with potential customers looking for services your company offers, which will allow them to see firsthand what you do and what you know about the industry. If you perform a Google search, looking up roofing "forums", this will specifically bring up forums that you can then set up an account for to contribute to the conversation. 
Make sure to make your profile name your company name and offer practical advice. By providing helpful advice, you will become a known expert in your industry online and get more website visitors and leads.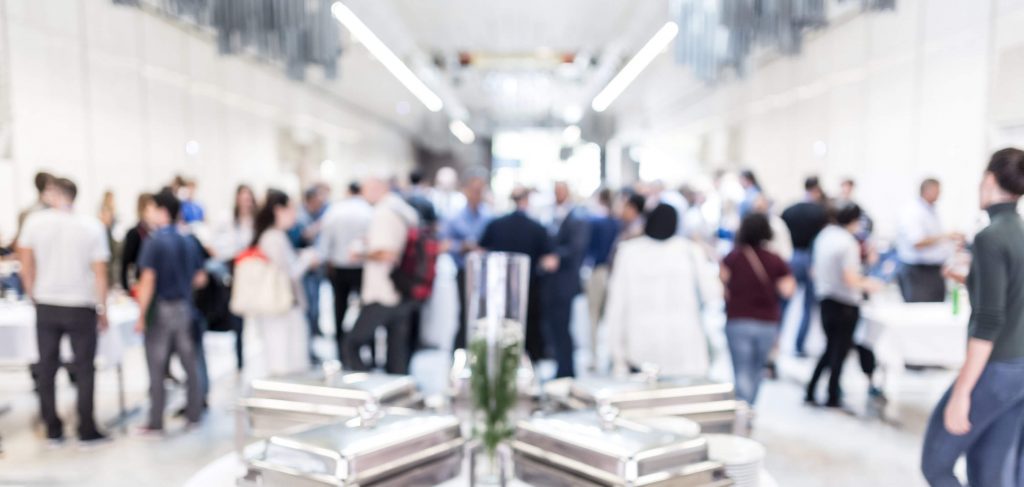 3. Networking
Networking is a potent means of getting some of the best roofing leads. Make connections with other companies in your industry and those outside it. You should keep an eye out for industry-specific networking events to find like-minded businesses and people that need your services.
When you meet people and talk about what you do for a living, conversations often turn to asking for referrals. This can lead to new potential clients who might not have come to mind otherwise.
Social media networking is another excellent way to make connections and grow your business. You can share links about your company and showcase what you do on Facebook and other social media channels.
Then, when people follow or like your page, they are much more likely to be interested in what you have to offer.
Here are some examples of networking events:
2. Install a lead tracking platform
One of the most vital aspects of any lead generation strategy is tracking those leads. How much do you know about your prospects? Do you know if they've been contacted? Have they been quoted a price? If not, they are not a lead, and you should remove them from the system.
Lead tracking platforms can help with this. They allow businesses to track every lead that comes in through various channels, including email, phone, and social media.
The data from these platforms can show you which marketing campaigns are performing well and which ones aren't. You can then tweak your campaigns accordingly or eliminate them entirely if necessary.
This is one of the best ways to get free roofing leads because it allows you to keep track of all your incoming leads without wasting time chasing down dead-end prospects or missing opportunities for higher-quality customers.
1. Get local advertising and PR
Getting your business in front of people who are interested in what you have to offer is crucial. But not everyone can afford to spend a fortune on advertising.
Fortunately, there are other options. You can get help from local newspapers and magazines and local TV and radio stations to promote your services.
Getting the word out through these avenues allows you to save money while building visibility for your business. In addition, you should do some free public relations work with the chamber of commerce and other local organisations that cater to your target demographic.
This will help get the word out about your business and generate more leads at no cost to you.
Summary
We all have a strong desire to be successful in our endeavours. When it comes to roofing, it's crucial to have the right tools to get the job done, in repairing a roof or in advertising your services.
We've explored 20 ways to find leads for your roofing business in this article. The key to success for any roofing company is to increase the number of leads coming in. That's why it's essential to use these tips if you're concerned about how to generate roofing leads.
Amassing a consistent flow of leads is critical to growing and scaling your business and making operations easier for your business. If you need leads for your business, OneBase Media offer a completely done-for-you lead generation service. Contact our team for more details.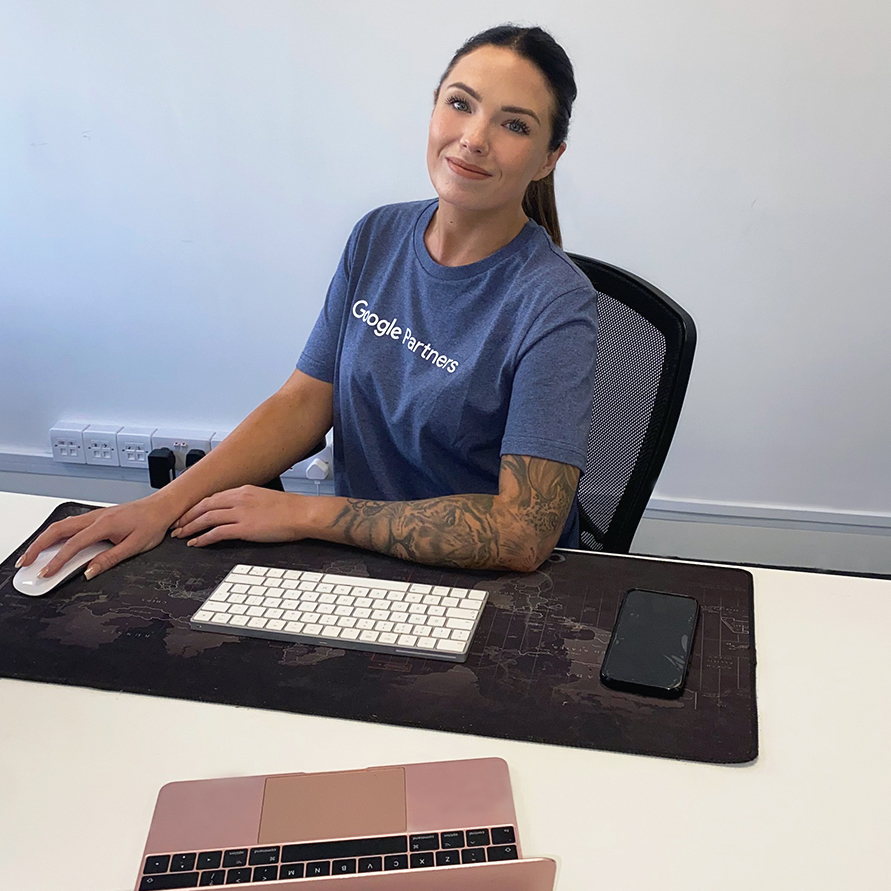 Speak to an expert
Got a quick question about your marketing? Or you want to run through the details of your next big project. We can help.
Speak to one of our experts today on 01702 668207 or send us a message.