You're probably wondering… How do I know if I have a well-built web design? Well it takes a combination of many factors to complete a website.
These factors will differ according to the specific needs of the business in question, so it can sometimes be hard to truly say whether one person has a better web design compared to the others.
Despite this though, there are features that will stick in each web design that will help create a well-built web design and these features are important for every business to know for their web design.
So, here are the features of a well-built web design;
Quality Web Content.
The primary reason users use search engines and browse websites and that is to search for information they need.
Users want information every day, and want it delivered in a fast and reliable way. That's whether it's for entertainment, to entice or educate.
Superior content is a must for every frequently visited website, especially if search engine optimisation is part of the websites marketing strategy.
Content should include important information, depending on what your business offers. And a best practice for most search engine optimisation is also ensuring that the most relevant content is the leading content on the webpages.
Clear, User Friendly Navigation.
A well-built web design must contain a user-friendly navigation, that allows visitors to quickly find what they need.
Important links should be easy to find and given logical, simple and easy to understand labels.
And if your website is going to have a lot of content, then be sure to have a search box, to make it easier for visitors to navigate what they want.
Search Engine Optimisation.
A well-designed website will usually receive many visitors. And one way to attract these visitors is through SEO.
Which means you need to include keywords in your content, social media and appropriate link profiles. These will better your SEO, making your website look better to search engines, which ultimately helps your rankings.
Social Media Integration.
There are different social media platforms that appeal to different types of people, so you want to link the social media platforms you must your website as it will help drive traffic.
So be sure to include social media in your web design at the start as it will help lead to potential future sales thanks to better visibility.
Good Use of Pictures, Colour and Text.
Make sure you make good use of high quality photography in your web design for your website. And when possible try to avoid stock images.
By not using stock images it will ensure that your website doesn't end up looking generic and the same as competitors it will be more credible and unique.
When sorting your web design out be sure to use simple but meaningful graphics, colours that link to your business branding and text that is easy to read.
Always Include an About Us Page.
For web design this page is not optional! Before any user will browse through a website they want and need to know they have arrived at the right place.
Without an about us page, visitors will not be as enticed to have a look through your website as they don't know exactly what you do.
Interactive Commenting System.
By having an interactive commenting system, it allows visitors to interact with you on a more personal level.
It draws visitors in if they can like and comment on things, as it shows that the business is interested in seeing other people's views and opinions on things.
An example of where you could use an interactive commenting system is in your blog posts, at the bottom of every post you could have a commenting section. As this allows visitors to interact with you and what you write about daily.
Web Compatibility.
With a variety of browsers and platforms where visitors can view web designs can sometimes present a challenger for the web developers.
For most developers, they should be accustomed to these challenges and be sure that their web design is compatible with various resolutions, screen sizes and browsers.
Furthermore, with the popularity of mobile devices increasing, websites should function on a mobile as well, meaning the web design is mobile responsive.
Web Page Speed.
As we know, many people get impatient very quickly, and that's true when it comes to visitors looking at a website.
So, they longer a website takes to load, the more likely a visitor will leave before it fully loads. And all that time and effort that was put into the graphics and content become useless.
Many factors can affect a website speed, one of those being the sever speed. So, web designers need to be sure they are controlling these factors by using reliable site hosting, proper website code and optimised graphics. Speed also directly depends on the hosting location, for instance if you're located in UK you can use london vps to decrease the load time of your site.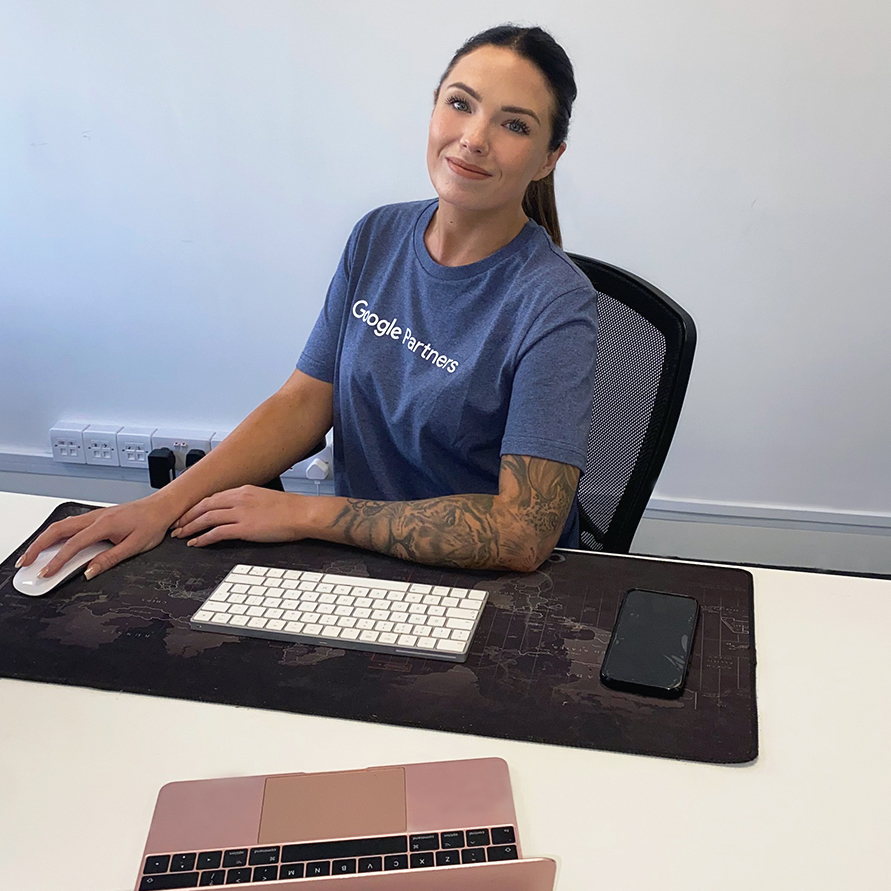 Speak to an expert
Got a quick question about your marketing? Or you want to run through the details of your next big project. We can help.
Speak to one of our experts today on 01702 668207 or send us a message.