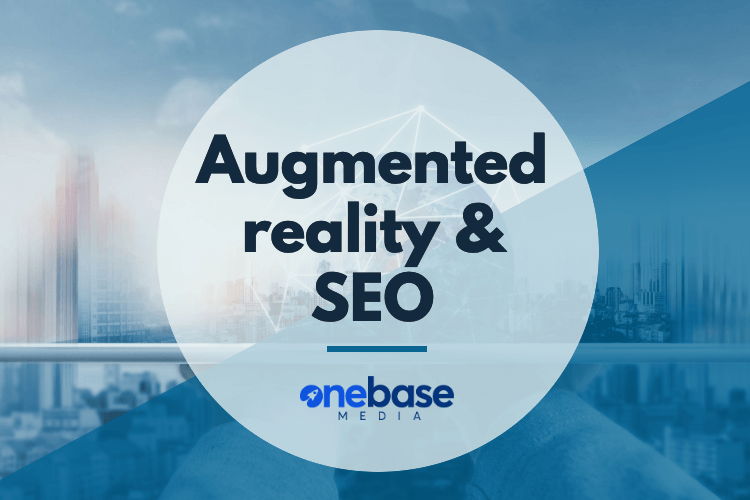 Augmented reality (AR) has been growing and has become a surging up the ranks bursting into popular culture.
For example; Pokemon Go, and AR based gaming app, generated huge traction, with its launch in July 2016. The free to play app that's location based saw millions engage in the interactivity of augmented reality.
We have no doubt that we will begin to see other AR apps begin to dominate in the very near future.
AR will definitely have an impact on SEO, so read on to find out exactly what we could all expect to see for search marketing and AR.
What Exactly is Augmented Reality?
Most people have heard the term virtual reality before. But not many people know the difference between augmented and virtual reality.
There is a simple distinction and that is virtual reality refers to entirely replacing a real environment, however augmented reality is on replacing aspects of the real world with virtual elements.
An example is Snapchat, they have augmented reality features via its photo filters by having them superimposed onto the user through facial recognition.
Google Translates app employs AR to translate text from a device's camera in real time, Star Chart is an educational app that also uses AR so when pointed at the sky, it displays virtual pop-up information on stars and planets depending on where the camera is pointed.
How is Search Marketing Involved with Augmented Reality?
The main distinction between AR and virtual reality is that with AR you are dependent on your location. So, you won't be able to engage in an experience unless you are at the geo-point where that experience is able to happen.
You should think about how this can then extend into search. Imagine being able to pull out your phone while walking down the street, scan your surroundings with the camera and having all the information you need overlaid onto the screen.
Meaning AR bring search even further into the local setting. We are already aware that geo-based searches occur via phone.
Marketers will be able to capitalise on this form of search through location-based promotions. And the extent of the current local SEO marketing should also be indicative of the potential of search marketers in the space of augmented reality.
Local SEO and Augmented Search Reality.
Google My Business Listings.
So, we can expect Google to be a vital part of augmented reality's evolution. And it is important for businesses to optimise their Google My Business Listings. Which is often an online user's first point of information for text-based search queries relating to a local organisation.
With a well optimised listing will have relevant addresses, opening hours, phone numbers and images.
But, now you may be wondering how this is going to translate into an AR interface? It's likely that when you scan a business with your phones AR app or wearable technology, you will see the listing as a virtual pop up that overlays the building of the business.
You will also be able to see competitor listings visible on the screen, meaning users can scroll through the listings and see information, pictures, ratings, etc. and make a decision based around those.
Therefore, it is vital that local businesses have a listing compelling enough to draw attention to themselves.
Reviews.
Reviews are a big part of local SEO, they are very influential on user's decisions to purchase a product or service.
With AR, these ratings can occur in real time, for example you could be walking into a restaurant and then because of AR a recent review pops up on your phone which may impact your decision to go in.
Reviews make it so much easier for users to make a decision therefore using AR to help with users seeing reviews will enable them to make decision quicker.
Using AR to help rave about your positive reviews and appraisals from your previous customers will allow potential users to easily see what people think of your business easily while on the go.
Citations.
Local SEO is about building social trust for your brand and citations are incredibly important for any local business.
They are essentially the number of mentions your business name, physical address and phone numbers you receive across the web. By having a strong citation profile for AR will be very important, especially for third party sites.
For example; Yelp could develop a consumer targeted AR app and when a customer uses the app to view their settings, see reviews, ratings and promotions for various local businesses.
And if a business isn't on a site like Yelp that are introducing an AR app then they will definitely be missing out.
Even with organic search results, third party review sites are heavily integrated into Google's search results. So, whatever type of medium customers are searching on via AR, local companies want to make sure they are featuring at the top.
Creative Geo-Targeting.
AR is heavily linked with geolocation and locality, so local SEO can be used very creatively. Similar to the push notifications that can be sent to mobile users based on geo-targeting, notifications about local businesses can be sent to an AR app when the user is using it.
Location targeting doesn't have to only be facilitated via geo-location technology. Marker based advertising can occur in AR users being able to scan physical objects with their phones that will trigger a response on the AR app.
AR can bring a more interactive experience to users on the go, rather than it just being physicalised. Which is why the world of AR, traditionally offline shopping behaviours can transform into a big online engagement.
Small Businesses Should be Thinking Ahead.
You may be a small business thinking your a small business and AR isn't really in my marketing scoop. Well the reality is if you are not ready for AR when it becomes big then you will get left behind.
Because local SEO is an important as ever its time that local businesses invest their resources into optimising their organic search results.
Through engaging in good SEO now, companies will be equipped for when AR dominates the world of search.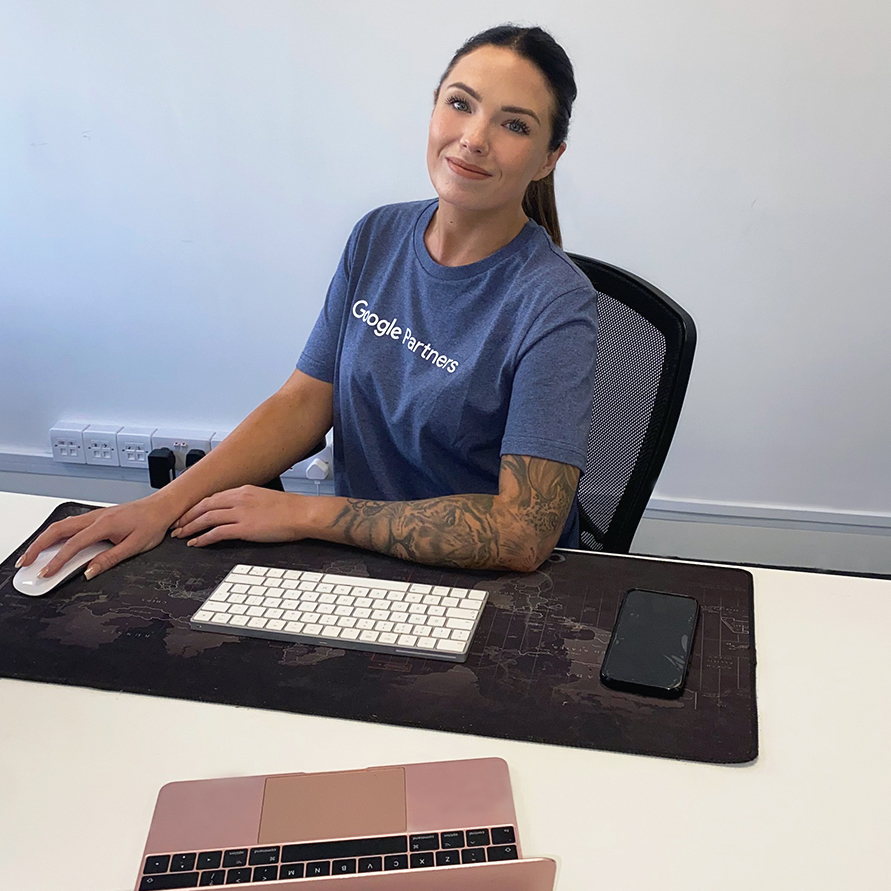 Speak to an expert
Got a quick question about your marketing? Or you want to run through the details of your next big project. We can help.
Speak to one of our experts today on 01702 668207 or send us a message.