Some people don't realise how important a customer testimonial can be.
Testimonials help build rapport for the business for first time visiting consumers, and you want your business to look the best, don't you?
So, you need to start considering testimonials on your website, to help your business grow. So here are the reasons why testimonials are so important and how to use them.
Importance of Customer Testimonials.
Well, firstly as we said they help build rapport, this is very important for your business as it can put you above competitors.
If you have a better products/services and consumers can see from reviews that you have then they are more likely to go with your products or services.
Furthermore, reviews are truthful because they are not published by the business to promote their product.
They are written by a customer with no business lingo with no meaningless words, they are written by people just like you who are trying to find the right product or service for them.
Testimonials are just as important as your About Us page and your call to actions. And this is because customers will view testimonials before they decide and even before they decide to contact you.
They provide a way to bridge the gap between the customers insecurities about their decision and the products/services your business provides.
You want to get the most business you can, well testimonials help you achieve that, because customers feel secure in their purchase decision when they can see that other consumers have brought the product/service and liked it.
Whether you have B2B or B2C consumers testimonials will work in the same way. They have become one of the most important aspects of a website and without them, you will fall behind competitors.
How to Use Them.
Case Studies.
Case studies are good to use, they show potential customers exactly how other consumers are using your products.
And with your consumers approval, it carries much more weight and shows to potential customers that consumers are happy to show off the service they brought from your business.
Testimonial Videos.
You should consider approaching a few of your customers and asking them if they would like to participate in a video for testimonials, if you have the resources to do so then it is a great idea.
And although it takes a little longer, they are more credible to potential customers, as sometimes customers may think the written testimonials are made up.
Whereas making a video shows real customers speaking truly about how they feel about the product/service they brought.
Showcase Positives Comments Made on Social Media to Your Website.
As we all know social media drives more traffic to your business. So why not showcase the comments put on your social media platforms by consumers on your website.
Especially Twitter, this is the social media platform that consumers seem to comment on for businesses so it's a great place to gather feedback to showcase on your website.
To be honest, any social media platforms that consumers have made comments on that are positive are great to put onto your website because they help build good rapport for your business.
Blogging About It.
Say you have an in-depth testimonial with a story behind it, and this customer had a unique problem that you helped them out with, you should consider writing a blog about it.
Because with a blog you can give more information, such as the background of their business, why they came to you and the outcome of the situation along with their review about the services provided to them.
Or you could even wait and get a few good testimonials to include in a blog post and write about a few of them.
This makes the testimonials interesting to read and allows the potential customer to get more of an in-depth idea of the services/products.
Ask a Customer to Share Their Testimonial with Their Network.
If you post something on your social media platforms, such as a picture of you with a happy customer, encourage them to share it on their networks as well.
Why? Well it helps reach a bigger audience, the people that look at your platforms want to see what you are offering, whereas if a customer shares it on their platforms it reaches more people that may not have considered your business yet.
It also again helps build your rapport, because if someone hasn't considered you but sees a friend happy with your product/service then it builds their trust for your business and will then consider you for their problems.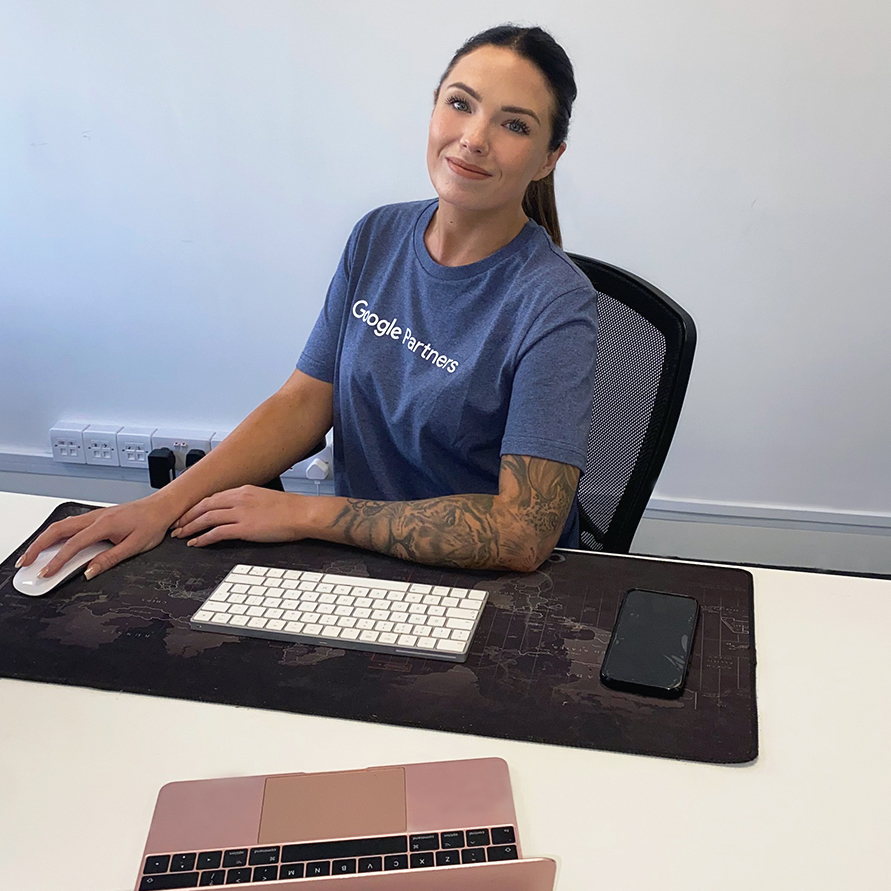 Speak to an expert
Got a quick question about your marketing? Or you want to run through the details of your next big project. We can help.
Speak to one of our experts today on 01702 668207 or send us a message.