It is no secret that companies have become innovative and creative in their digital marketing initiatives. Competition has become extremely stiff as the consumer has become well informed about the numerous choices available in the market. Accordingly, business people must be equipped with information on the digital marketing trends to expect in 2020. This article offers you all the details:
What Is Digital Marketing?
Digital marketing refers to all the activities that utilize the internet or electronic devices. Some of the channels used include: social media, websites, and search engines. It comes with the following benefits:
 1. Ease of Connecting With the Online Audience
The number of consumers looking for products online is increasing. It makes sense to come up with a digital marketing strategy given the fact that marketing involves connecting with an audience at the right time and place.
 2. Beating the Competition
It is daunting to beat competition without a strong online presence. Consumers assume that companies using traditional marketing methods are less innovative and retrogressive. With digital marketing, both small and large business have a chance to market their products cost-effectively.
 3. Understanding the Needs of the Consumers
A good marketing strategy involves understanding and meeting the needs of the target market. The feedback offered in various digital channels such as the social media and emails helps you to get the relevant information. You can, therefore, make timely and valuable changes.
Digital Marketing Trends 2020
In 2020, you can expect the following digital marketing trends to drive businesses' growth:


 1. Smart Speakers
Certainly, consumers are driven towards companies that make efforts to have a personal contact and connection with them. This has led to the rise of smart speakers, who encourage the audience to try products and follow a company on social media platforms. Still, the speakers will offer briefings on the new products launched in the market.


 2. Artificial Intelligence
Artificial intelligence has taken the world by storm. Almost every sector is fascinated with how easy it is to gather and analyze critical information. The trend will be helpful for marketers in 2020. They can analyze consumer behavior and hence understand how they find products and services. It will be hence easier to create an effective digital marketing strategy.


 3. Chatbots
Over one billion people in the world are interacting via chatbots. The chatbots are software designed to perform an automated function. In this case, they are designed to have a conversation with a consumer. They help marketers to offer their potential or existing clients the information needed during online searches. This trend will lead to business growth in 2020 given that the tools come with a sense of humour and personalized service that cannot be found elsewhere. It is also possible to gather the necessary data in marketing plans which can be integrated with a social media
platform or website.


 4. Micro-Moment Marketing
A micro-moment is defined as the type of behaviour where consumers turn to a device because of a need to learn something new. During such times, decisions are made quickly on what to buy or where to get a service. Marketers are given a few seconds to convince clients to buy a product. They will be leveraging on this in 2020 with the aim of offering worthwhile solutions.
Micro-moments are described as follows:


 5. Augmented and Visual Realities
Visionary businesses have realized that consumers want to be involved in different activities. Augmented and visual realities can fulfil the need easily. It allows the target audience to try out a product before they spend any money on it. This way, the business is able to show that it is committed to offering valuable solutions rather than making profits at the expense of the consumer. The tools are new in the marketing world and as such, there are chances that leading businesses will explore the options available and innovate in 2020.


 6. More Content
The importance of offering relevant, interesting and accurate content in digital marketing can never be overlooked. The consumer is still demanding for information as opposed to relying on the many adverts flooding in the market. Businesses will continue to write and post blogs on their website. In fact, small business people will increasingly rely on blogs to market their products because it is cheap yet effective. The content must rely on business goals for the strategy to work.
 7. Personalised Emails
With billions of consumers using emails, they are an important method of communication. In fact, anyone with a keen eye will acknowledge that emails are here to stay. Marketers are now driven towards sending personalized emails to have a greater appeal to the target audience. They do not only market specific products or services, they also use promotional videos and demonstrations. The digital marketing strategy will become even more popular in the coming years as consumers demand for more engagement with companies.


8. Influencer Marketing
Businesses will continue to make efforts towards minimizing on costs and at the same time achieving remarkable success. Influencer marketing is one such initiative. It involves paying influencers to get a word out on a product. This has become the new version of word-of-mouth marketing.  The ideal influencers are celebrities who have gained a good following on social media. YouTube stars and bloggers are also worth engaging.
 9. Social Messaging Applications
People spend a lot of time sending messages to their friends and colleagues. Social messaging apps can now be utilized to reach out to such clients directly. They can be personalized and thus create a better user experience.
 10. Social Media Stories
The consumer will always be thrilled by a good story. They want to know how certain companies and people have become successful over the years. The progressive marketers are going to use this as one of their digital marketing trends 2020 to reach out to a wide audience. The main focus in this case is to create a fear of missing out on some information.
---
---
 11. Offering Authentic Information
After putting up with lies for a long time, the consumer is weary of companies that opt for the course. They yearn for authentic information about a product. Regardless of the channel used for digital marketing, companies must be honest. For instance, they must indicate the side effects of using certain products such as health supplements. Including all the ingredients used to make the product on the labels is worthwhile. The stories shared about a company must show that there are challenges involved in the goal achievement process.
 12. The Emergence of a Social CEO
In a time when fake news are making headlines and causing misery to the masses, it is needful that social reputation of every a business be excellent. A social CEO comes in handy in this case. This ensures that news are released from the source as opposed to third parties or competitors. The concerns about a product are also addressed promptly.
Challenges of Digital Marketing :
Whereas there are many ways of achieving digital marketing goals, it is critical that companies are aware of the challenges involved. To start with, it can be difficult to create a good plan on how to achieve business goals. The channels and techniques are only effective if the strategy created works for a given business.
Further, the costs of doing digital marketing can be extremely high. A small businessperson may struggle to raise the amount required for the process. Not to forget, it may take a while before a business realizes significant profits. More so, new trends keep emerging. The techniques that worked in 2018 may be abandoned for new ones in 2020, hence, companies that fail to make changes quickly may lose their clients to competitors. It is in this background that companies should find professionals to guide them through. The following tips will help you to find the best company:
 1. Reputation
The right company must have a good reputation in the market. They must have helped other companies to achieve success in the area.
 2. Experience
Always go for companies that have been in operation for a long time because they will give you information on the past and future trends. They will also charge reasonable rates for their services.
 3. Skills
Digital marketing requires professionals with new and innovative skills because technology keeps on changing. The professionals helping you must go through refresher courses and further research widely so that they can help you accordingly.
The Bottom Line
All in all, business people must research and be prepared for the digital marketing trends in 2020. Strategic planning is needed to save on costs and achieve goals. With the help of the professionals, it is possible to determine the right channels and techniques to beat the competition. One Base Media is one such company that helps thousands of businesses in Essex and beyond to achieve their marketing goals. It is reliable, innovative, and reputable in web design Essex and SEO Essex services. Contacting the professionals means getting incredible online presence and hence high levels of profitability.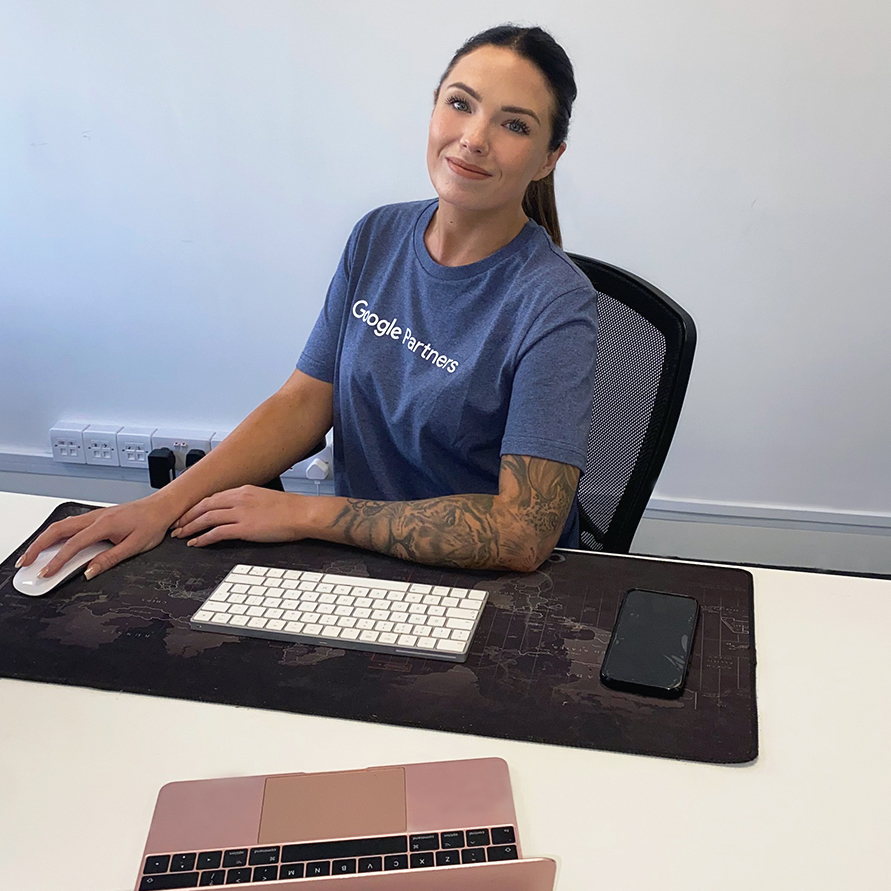 Speak to an expert
Got a quick question about your marketing? Or you want to run through the details of your next big project. We can help.
Speak to one of our experts today on 01702 668207 or send us a message.