The construction industry is incredibly competitive, which is why construction companies need a winning marketing strategy. When it comes to marketing there's no 'one fits all solution', businesses need tailor-made campaigns to suit their sector and their goals.
Why is construction marketing important?
With the right construction marketing roadmap,  businesses can ensure a healthy flow of leads, consistently securing work with their dream clients. Marketing a construction business is important to achieve the following objectives:
Widen your client base, and ensure a consistent flow of construction projects.
Gain a loyal base of customers that return to your construction company and recommend you to their friends and family.
Stand out against your competitors, showing how you are different and why you should be the number one choice.
Represent your branding, and improve your reputation both online and in the community.
Provide content marketing including blogs and videos, establishing yourself as a credible thought leader while gaining more clients.
If you'd like to know how to advertise your construction company, here come 23 tips to support your construction marketing strategy.

Free website analysis

1. Create a professional construction company website

To create a professional construction website that drives leads can really increase your marketing efforts, you'll need to closely consider the following:
Quality content: From your marketing videos and your blog posts, all content must be top quality.
Website speed: Studies show that users click away from slow-loading pages, and head to another site.
No errors: Website errors can negatively affect your Google rankings.
Your site should have a good layout and be mobile responsive. You should also ensure that your site is SSL secure, to protect the data of your site visitors.
2. Use case studies for PPC & social media campaigns

Case studies are an important element of construction marketing. Your website should include case studies that showcase the details of your project, the time frame, the budget, and testimonials.
Case studies are beneficial for marketing in the construction industry because:
Case studies offer evidence of your quality of work, showing clients your standards and talents.
Including testimonials as part of your case studies can boost click-through-rates. According to Spectoos, '5-star ratings boosted search click-through ratings by 28%.'
3. Submit a Google business listing

If you're wondering how to advertise construction services, the answer lies in Google Business listings. These are incredibly important in construction marketing, both for getting local enquiries and for SEO. You must always keep everything up to update on your Google Business listing including your phone number, email, and company name. Additionally, you should include your logo, images, reviews, and details of your products and services.
4. Find the best keywords that will drive the most traffic to your website

To promote your construction business it's vital to perform adequate keyword research. When you conduct keyword research you can discover which keywords people are typing into google to find your local business. Using keyword research you can improve your SEO and drive more traffic to your website.
According to Google stats, the phrase 'construction company London' is searched over 2,400 times a month. If you can get your business to the top of Google for this keyword, you'll generate plenty of high-quality leads.
5. Make sure your number is easy to find

Simple but important, ensure that your phone number isn't hidden away. It's best not to put it at the bottom of the contact page, instead, clearly display your number at the top. Include a 'call now' button, which allows the client to call you directly when accessing your website from a mobile phone.
The modern customer tends to have a short attention span, so if you fail to do this your potential leads might just click off your page!
6. Highlight your USP in your ad copy, your website and social media profiles

Social media marketing strategies for contractors need to focus on the 'unique selling point'.
As a company, you've got to identify what's unique about you. Determine what you are offering that your local competitors are not. This is very important when implementing a great construction marketing strategy.
To identify why you are better than your competitors the following steps might come in handy:
Research your competitors, identify everything they have on offer, from their products and services to their brand story.
List the unique points about your company, identify the differences between yourself and your competitors.
Once you've identified how you are unique, promote these points using your social media channels and your website.
7. Create ads and content for your target audience

Perhaps it sounds obvious, but the fact is many companies trade for years without fully understanding who their target audience is. The best approach to marketing in the construction industry is to avoid this mistake and improve your target market research. You can do this by:
Collecting info about your existing customers, organising the data into profiles, using shared characteristics.
Gathering demographic data about your target audience, including customer surveys.
Creating buyer personas to help you identify a clearer picture of your target buyer.
8. Chase up leads

To market your construction company you'll need to invest in a great CRM system to build a sales pipeline, and chase up leads.
With a CRM system, you can check who is interacting with your business and how they are interacting. For example, a lead might have filled in a contact form on your web page, after seeing your social media ad. When you can track all of your customer relationships, in one place, you won't miss any leads.
9. Build a highly converting Google Ad campaign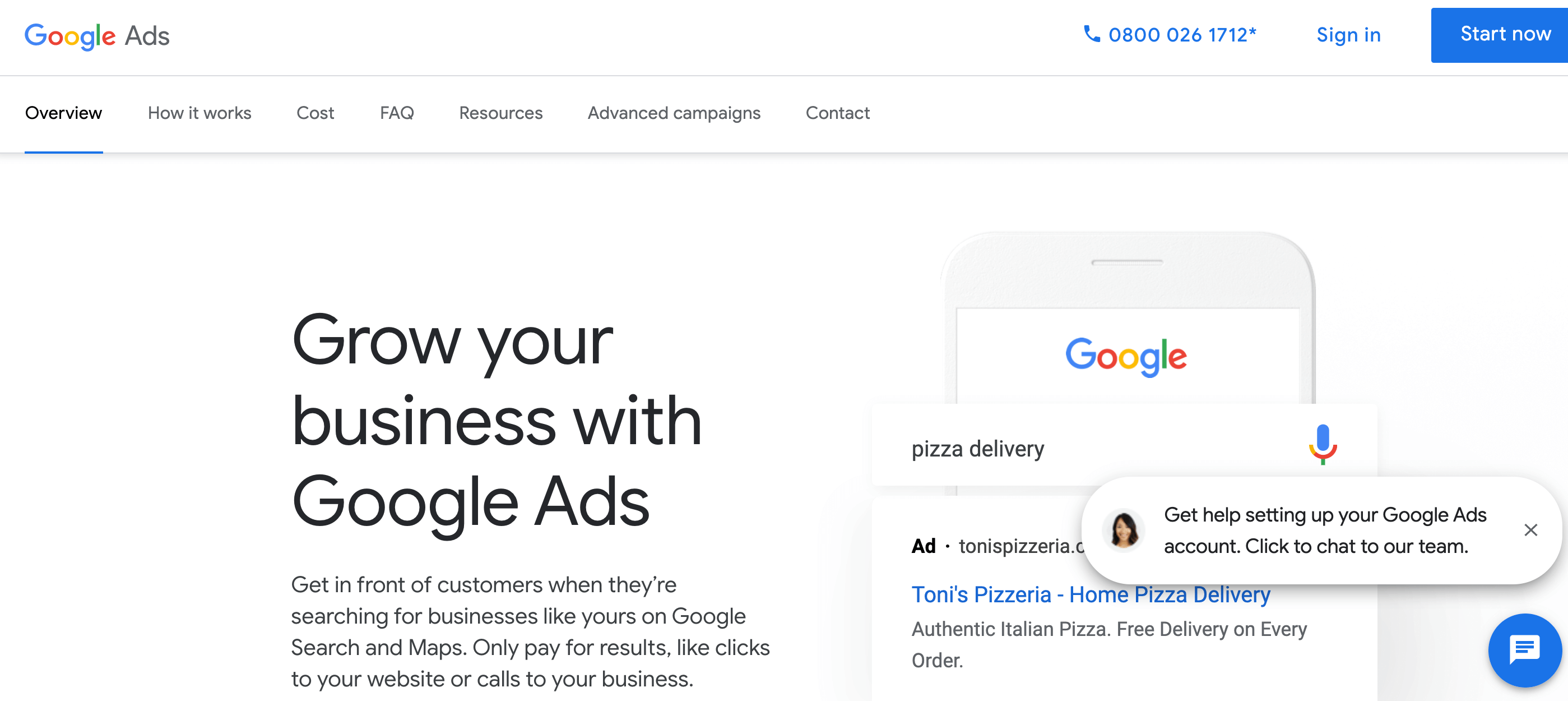 Construction marketing campaigns need to include Google ads also known as pay per click advertising. When these are set up correctly they can bring your company top-quality leads, daily. Before running a paid advertising campaign, you'll need to identify your locations and target services. The benefits of running Google ads include:
Targeting: show your company ads directly to your target audience.
Having control over your marketing budget.

Great to increase brand awareness

Getting found for relevant keywords

Get a consistent flow of qualified leads

Analyse performance: With helpful analytics, you can see which ads are working, and which are not.
10. Rank on Google for local keywords

To advertise your construction company it's essential to focus on local SEO. You'll need to aim to rank high on search engines for local keywords and optimise your site with these keywords. An example might be 'construction company [location]'. Local SEO is important because:
You'll increase your online presence within your local market.
Achieve a higher search engine rankings.
Encourage repeat business.
Improve community outreach in the local area.
Get more calls from potential clients.
11. Write blogs that educate and engage your audience

Content marketing is crucial no matter which industry you operate in, and a company blog serves as an excellent content marketing tool. If you're wondering how to advertise your construction company, blogging is the answer. A great post can bring in hundreds and sometimes 10's thousands of monthly visitors a month.
First, you need to use your keyword research to find out which questions your target buyers are asking online. For example, if you're a company that fits kitchens, a google topic could be 'kitchen design trends'. Write a blog post on this topic, to drive more traffic to your website.
12. Include live chat on your website

Live chat is a fantastic tool to support construction marketing strategies. Customers may have questions and queries when browsing your website, and they don't always want to pick up the phone. Try using chatbot software, this software mimics natural conversation and can be pre-programmed to answer a huge number of queries about your services. This is a great way to maximise your digital marketing efforts.
According to Chat Funnels, 'studies have shown that companies' conversion rates increase by up to 50% when they make the switch from generic web forms to automated conversations with chatbots.'
13. Set up social media profiles

To grow in the modern business world, social media is essential. The majority of web users will want to check out your social media profile, scanning through your posts, your work, and your reviews. Social media can help brands improve their online presence, establish credibility, boost engagement and widen their customer base.
The most popular social profiles for businesses include Facebook, Twitter, Instagram, Linked In, and Youtube. Take your cue from your target market research and focus on the channels that are most popular within your demographic. To improve your construction marketing campaign, it's important to focus on your target demographic.
14. Keep in touch with past customers

Once you've established a customer base, it's important to keep in touch with your past customers. Doing so can help you to retain customers, gain loyalty, and encourage repeat business. A Customer Relationship Management System can help you to keep track of all your clients and leads. A few of the popular CRM options include Salesforce CRM or Hubspot CRM. For other support tools, Mailchimp can help you to send email campaigns to previous clients, and Text Local can support you to make contact via SMS.
15. Create YouTube videos for your target audience
Having a Youtube channel is a fantastic way to promote your construction business. Perhaps you're a little camera shy? Not to worry! Maybe you've got a member of staff who doesn't mind appearing in a video or two? You can use your YouTube Channel to answer the questions that your target audience is typing into YouTube. As an example, if your company installs boilers, you might want to do a video about the 'reasons the boiler is losing pressure.
16. Feature your top employees on your website and social media

Got a few employees who you are particularly proud of? Let your clients meet them online! Content about your staff is an excellent way to advertise your construction business. It's a chance to let potential customers see the faces behind your brand, and read about their achievements with your company.
Let your employees create engaging social media content on behalf of your brand. (First, it's best to establish guidelines about what your staff are and are not permitted to say when representing your brand on socials).
17. Have positive reviews everywhere

When it comes to marketing in the construction industry, it's all about positive reviews. To improve your online reputation, it's helpful to get as many positive reviews as you can. Positive reviews can help potential customers to trust your business, and improve your authority within the local community. For construction businesses, these are some of the best places to generate and list reviews.
Google business listing
Facebook
Bing Places
Yell.com
18. Write guest posts on construction and home improvement websites

To improve the authority and appeal of your construction blog, use guest posting as a marketing tactic. First, you'll need to contact bloggers or news publications that write about home improvement or construction. Offer to write useful articles for these websites, using your expertise to educate their readers. Any guest posts you write should include a backlink to your website, helping to increase your web traffic, domain authority, and rankings.
19. Post thousands of leaflets in the local area

With the rise of online marketing, leaflets are often overlooked as a marketing tactic. The truth is, leaflets are still an effective way to market your construction business. When you're creating marketing leaflets it's helpful to consider the following:
Ensure your leaflets are professional with excellent design work.
Perform target market research to ensure that you distribute your leaflets in the best possible locations.
20. Advertise on billboards and roundabouts for brand awareness

Want another tactic to advertise your construction services? Try using billboards, by advertising on billboards you can strengthen your brand, showing potential customers who you are and what your business can offer. It's not just billboard ads that can help you to get more customers, all of the following can be just as effective:
Bus stop advertising
Phone box advertising
Train station ads
Motorway ads
Taxi screen ads
21. Correctly set up landing pages on your website

Many construction businesses make the mistake of not structuring their websites correctly. You must have a landing page on Google for each different service. As an example, if your business offers multiple services, you will need one landing page for 'plastering', another landing page for 'loft conversions', and so on.
With separately structured landing pages it's easier to rank on Google; rank for certain keywords; and target certain clients in specific locations.
22. Checkatrade & Trustatrader

Checkatrade and Trustatrader are incredibly useful for certain types of contractors. First, perform a local search for your service and location. For instance, 'local builder Essex'. Trustatrader appears at the top of Google for this search. Before you attempt to outrank the site, instead consider leveraging their traffic. First, get yourself a listing on that site and then work on generating enough reviews to work your way to the top of that page.
23. Partner with local construction companies

In the world of marketing construction, it can sometimes be useful to partner up with other local contractors. When you partner with local contractors you can:
Support one another with different services, niches, and recommendations.
By collaborating you can both widen your client base, and promote one another.
They might offer services you don't, and vice versa, meaning when their clients require one of your services, they could recommend you.
To conclude
When marketed properly, construction can be a very lucrative business. Without the right marketing, your company may have a stressful experience, with many gaps between projects, and a lot of downtime. If you'd like to grow your construction business book in a free marketing strategy session today with one of our experts. We can show you how to promote your construction business, providing you with an excellent construction marketing campaign.
We help tradespeople across the Uk generate a steady flow of quality leads for their businesses every month. We specialise in generating leads for building contractors, electricians, double glazing, construction, plastering, landscaping, roofing, decorating, joinery, boiler, tradespeople, cavity wall insulation, plumbing, solar panel and loft conversion specialists. If you are looking to generate leads for your business then give us a call today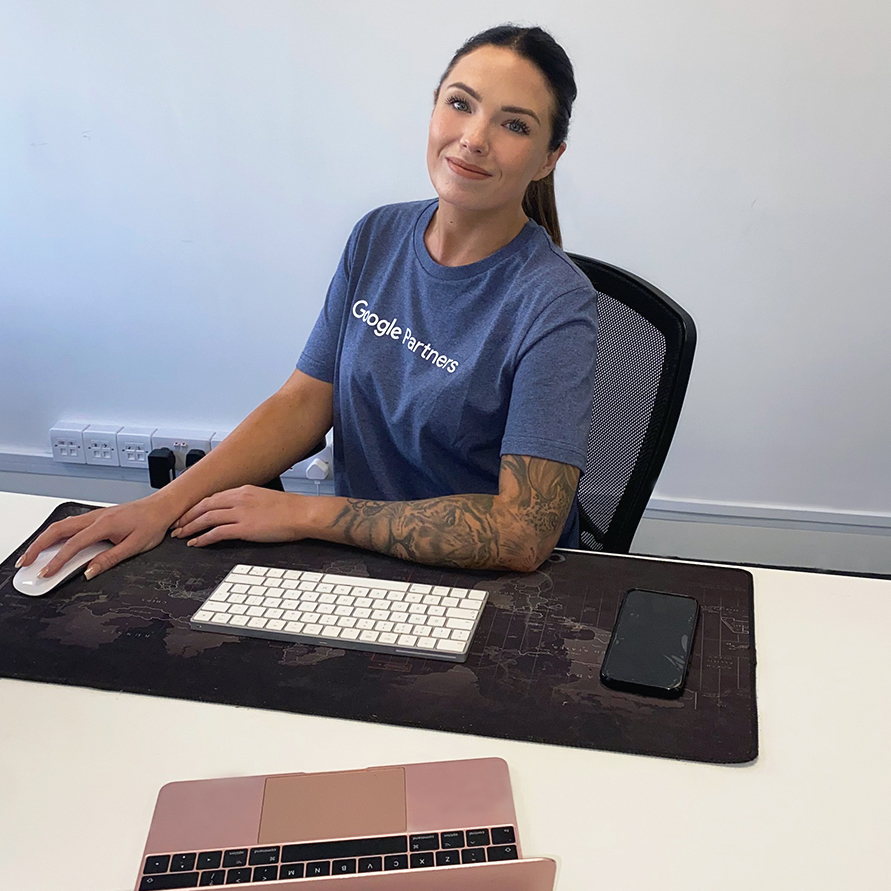 Speak to an expert
Got a quick question about your marketing? Or you want to run through the details of your next big project. We can help.
Speak to one of our experts today on 01702 668207 or send us a message.