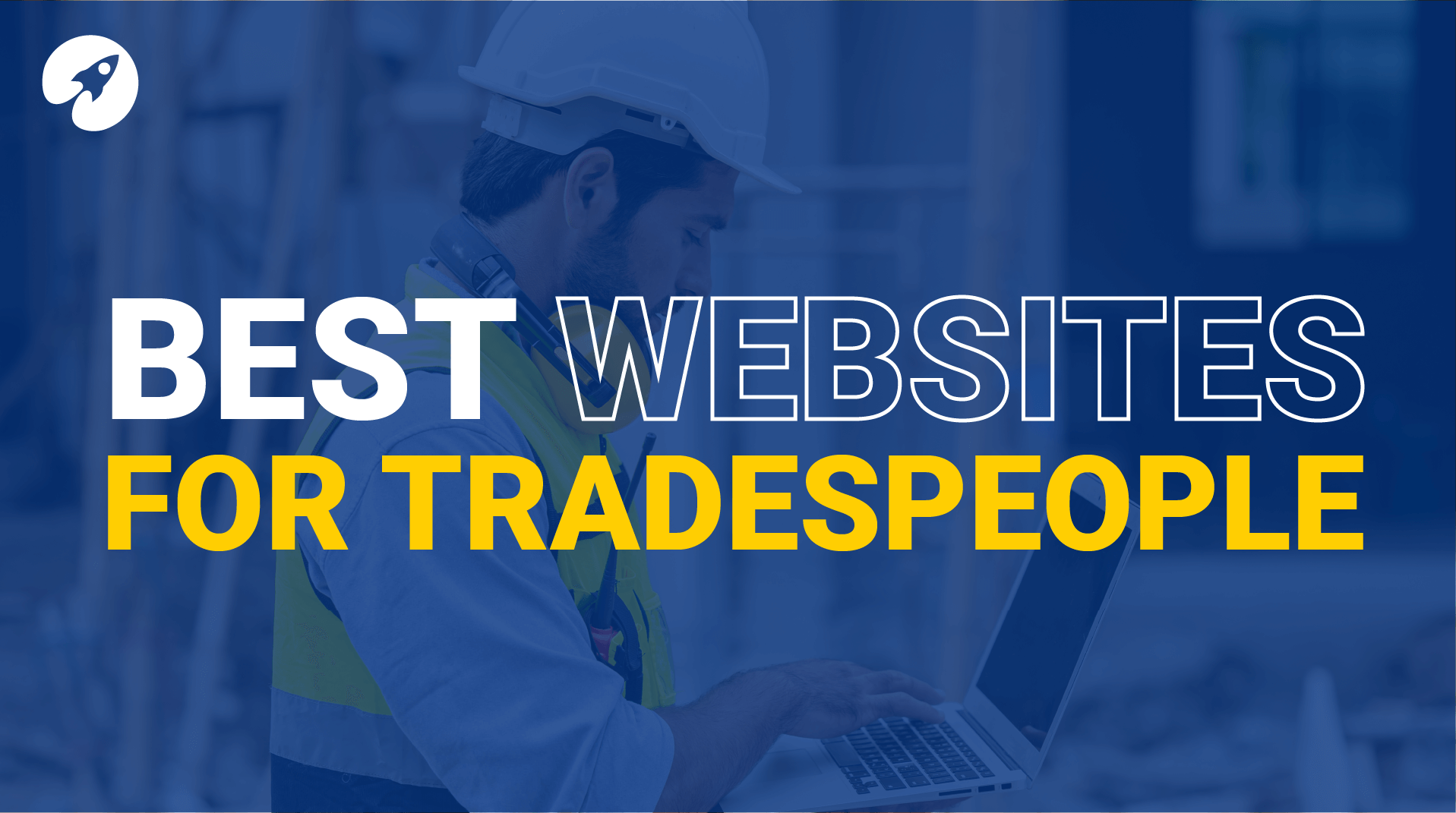 If you are one of those super talented, highly skilled tradesmen who are excellent in the work you do but never get the kind of work you need, it's time to sign up to some websites to get yourself the recognition and exposure you need. 
These websites help you to be available as an option to your prospective customers and better your chances to get the contract and the work at a price suiting your needs.
So if you are looking for websites like My Builder or a Rated People alternative then you are in the right place. Here we list some of the best tradesman websites to market your business online and get you, new customers.
Why do people use tradesmen websites?
These sites help the customers to avoid some unscrupulous cowboy builders who pretend to be something they are not. The profiles on the websites are usually backed by some reviews that help the customers look for genuine tradespeople.
As such, these websites prove to be the best platforms for tradesmen advertising and put your contact details in front of the right people. These websites all have their benefits but are great for plumbing advertising, home improvement, electricians, roofing and plastering.
In this article, we will walk you through the various websites and some of their key features.
Quick Navigation:
Checkatrade
Trustatrader
Rated People
MyBuilder
Trustmark
Which? Trusted Trader
Yell.com
Trustpilot
8 Best Websites for Tradesmen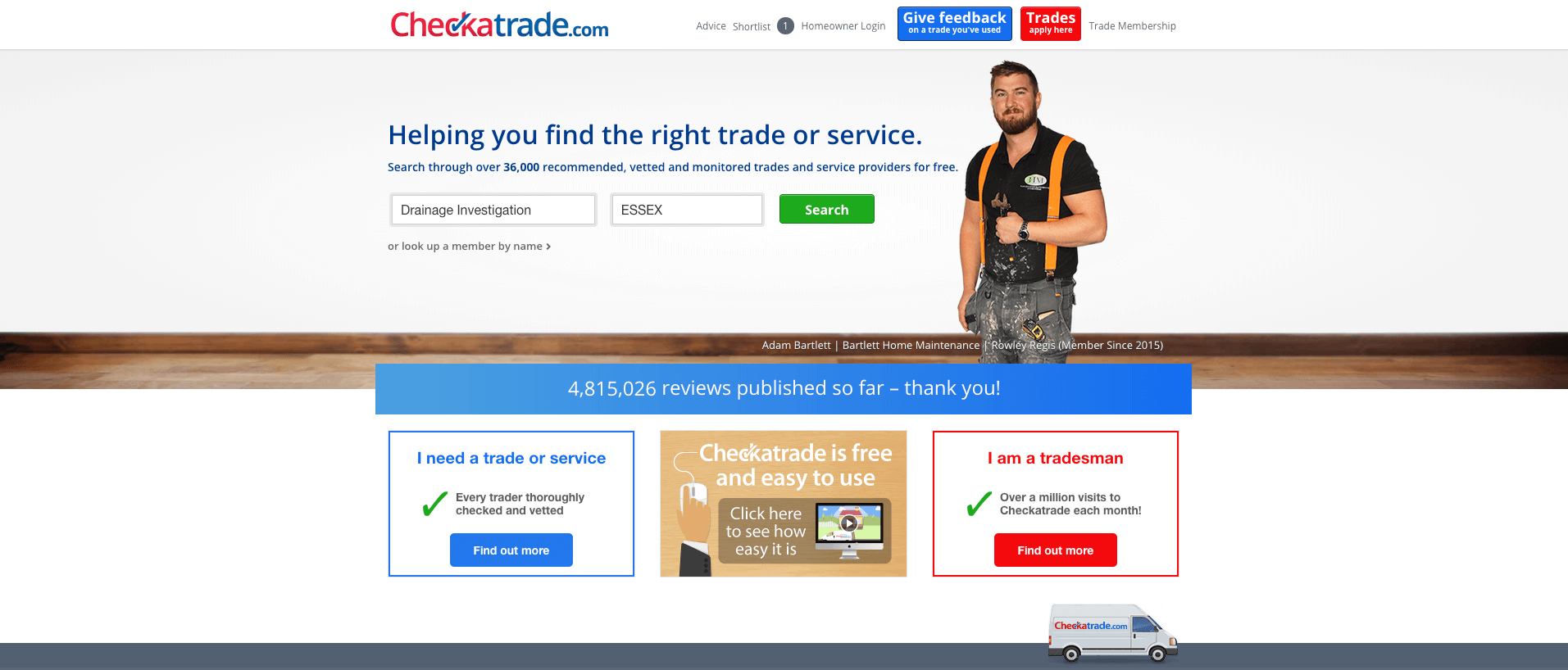 1. Checkatrade
This is the original website that started the trade recommendation sites. It came into existence even before the advent of the internet in all its forms. The scheme was set up after a tornado hit the Selsey south coast in January 1998. A group of rogues started to fraud people by providing bad repairs. It was then that an offline directory known as Scout was set up and which was taken online as Checkatrade.
Checkatrade distinguishes itself as a problem solver company and is well known for its quality service and listings. The website is easy to use and navigate, and in just a few clicks, the customer can browse through the profiles and get the contact numbers of their desired traders. There are options to leave reviews once the job is completed so in a way, it is a tool that empowers the customer to get quality work and they work hard to remove fake reviews. Checkatrade is definitely one of the most popular tradesmen recommendation sites, but there are also many other websites like Checkatrade.
2. Trustatrader
Trustatrader is another excellent web platform that is great for tradesman advertising. They are highly customer focussed, and you will find them running active ad campaigns on radio and TV. Trustrader is more efficient in terms of displaying the true skills of a trader and displays and lists the USP's of the traders.
They also have a scoring system and review panel for the tradespeople listed to eliminate cowboy builders.
That makes it easier for the customers to understand and choose the one best suited for the work they need to conduct. In fact, they also allow the tradesman to accept card payments, have a find a tradesmen app, and they have custom made services such as text a trader in which the users can even text a trader of their choice. In terms of marketing tradesman, this website, in fact, is doing a good job.
3. Rated People
This website has grown and grown in popularity in the UK. They are more of a tradesman focussed service with monthly fees as low as £15.00. This site has a detailed vetting of prospective customers to match them to the tradesmen that best suits their requirements. This saves time and money for the tradesman, and they don't end up providing quotes to every prospect rather than to only the selected few customers who are genuinely interested and need to get the job done. This site is the perfect tradesman friendly site however, for consumers, it lacks some advanced search options. Nevertheless, it does not compromise on the quality of the service provided.
4. MyBuilder
This is one other website that does its job of providing the customers with the services that they need. However, in terms of vetting, they may not be as good as their other counterparts. They are more of a customer focussed site, and limited vetting often leads to a lot of wasted leads and opportunities. So at times, it might get frustrating for the tradesmen. But since the website provides easy navigation options for the customers, it is one of the most preferred websites for the customers.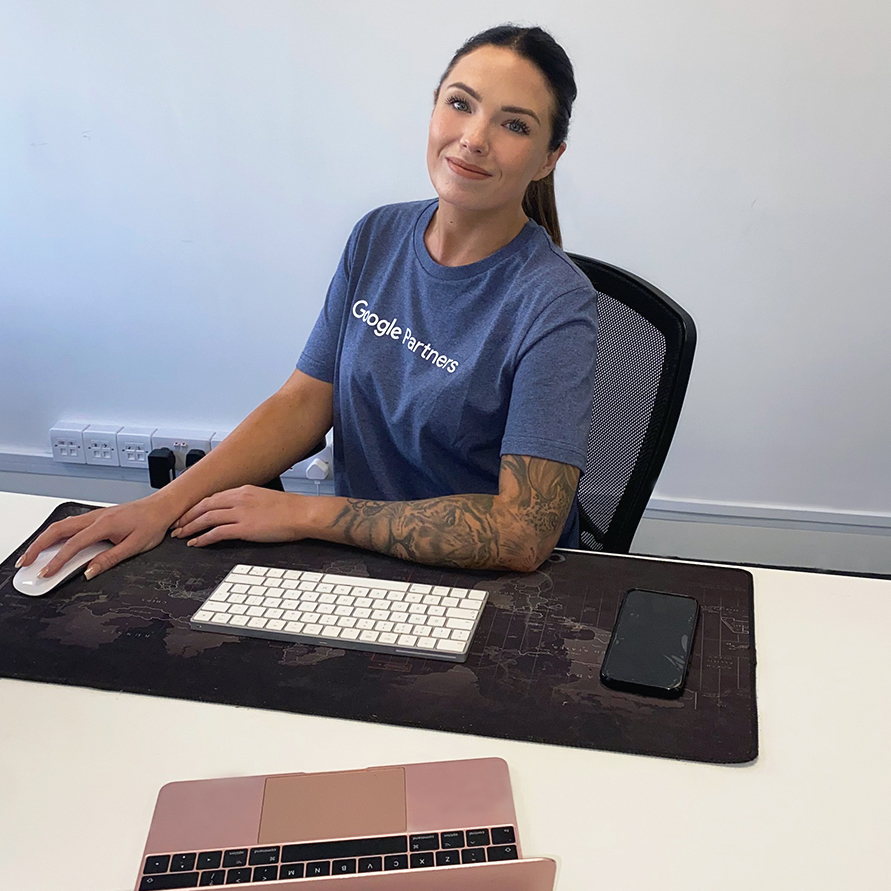 Speak to an expert
Got a quick question about your marketing? Or you want to run through the details of your next big project. We can help.
Speak to one of our experts today on 01702 668207 or send us a message.