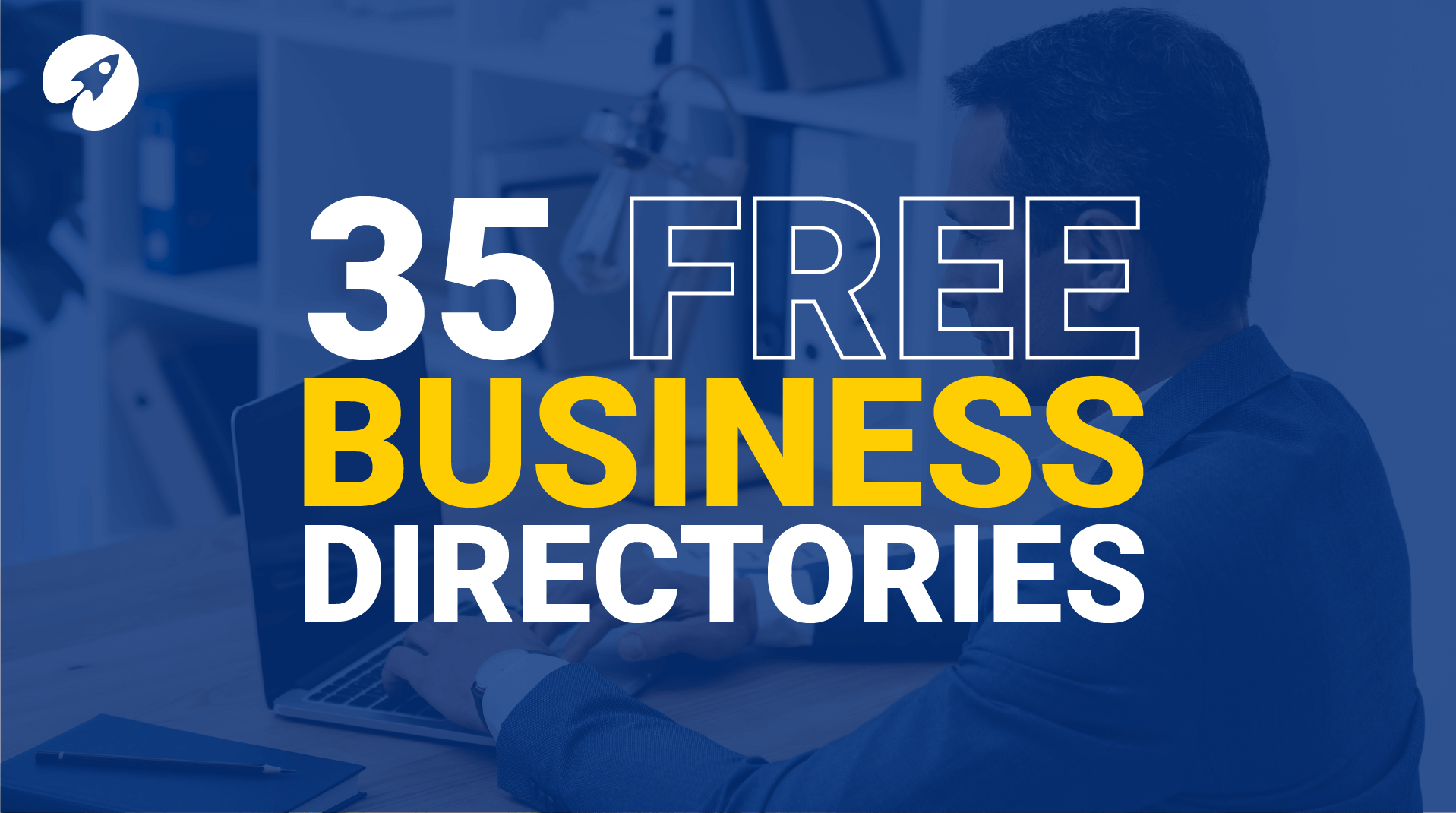 A great way of promoting your business in the local area is by submitting to local business directory listings. This will help your business in several ways.
First of all, you will get exposure to the directory you have submitted to, and secondly, Google uses the backlink as a ranking signal for your website. So not only do you get more phone calls from the listings, your website will also show higher on Google search results.
Local business directories are a great way to get more exposure for your company. Here we look at 35 of the best directory citations.
Want to quickly submit to the best local business directories?
Why List on Free local Business Directories?
Search engines like Google and Bing use these directory mentions as trust signals for SEO. Consistent mentions of your business will help boost your rankings
on the search engines.
Listings must be consistent across all of the free directories you submit your business to, Correctly list your company name, address, email and phone number. Also, you can add images of your work, premises and your team.
1. Google Business Listing
Show your customers that you are open for business. List your business hours, telephone number, and add your company logo, images of the workplace, directions on Google Search and Maps. You can also get insights into how many people are clicking through to your website and phone calls generated through the listing. Check out our guide on how to fully optimise your Google My Business listing.
2. Bing Places
Bing Places is too often overlooked, Microsoft is continually rolling out major new Bing Maps updates as it seeks to reel in Google's gigantic lead in the sector. Add photos, opening hours, contact details, website links and much more. Bing Places is still one of the best local business directories out there.
3. Free Index
One of the UK's biggest free local business directories, a huge source of business information. With well over 1 million members and 415,000+ companies, you can find any kind of local or national business, read genuine customer reviews, and see images and videos of previous work.
Very easy to set up a free account and start generating leads for your business directory listing and start collecting testimonials.
Free Index Business Directory Listing
4. Business Magnet
Business Magnet is one of the most comprehensive Business to Business Directories in the UK. To get started, simply enter your company details, Promote your products & services, add photos opening, press releases and new articles. With over 140,000 local business listings, this is one of the best ones to get submitted to.
Free Business Magnet Directory Listing
5. Lacartes
Join over 305,676 listings from 199 countries. Adding your company can increase your online presence, you can also post job ads and sell your products worldwide. With a domain authority of over 60, this is a great website to get your business listed on and will help your site in the search results.
Free Lacartes Business Listing
6. Mister What
With a domain authority of 44, this little know directory provides a great backlink, add your company profiles including useful information like address, postcode, phone number, website links, business category and a local map. This is a great site for local businesses and will also help your website on the search results.
Free Mister What Business Listing
7. Yelp
With a monthly average of 23 million unique visitors who visited via the Yelp app and 69 million unique visitors that visited Yelp via the mobile web in Q2 2016.
Yelp is a great place to list your business for free. Claim your local business directory listing and start collecting reviews.
Free Yelp Business Directory Listing
8. 192
192.com is more than just a business directory, 192.com lists full names, addresses, age guides, property prices and much more, you can add your company logo, pictures, address, keywords around your services and links back to your website.
This is definitely one of the most important local businesses directories to get your company information on, The website offers a basic free listing option and also a paid premium option.
Free 192 Business Directory Listing
9. Hotfrog
Add a detailed listing for your business, Hotfrog offers in-depth free and paid listing options. Hotfrog is one of the most well established local business directories, boasting 10,s of thousand of listings. Get your local business listed for a great backlink and also exposure on their website.
10. Yell
Yell.com also commonly known as the Yellow pages is a great place to get your business submitted.
Create a free listing on the UK's leading business directory, get improved visibility in local Google searches and get found on Android, ios devices and Apple Watch.
Whether it's a free business listing you choose or one of their premium listing options, you should get your business submitted. The website has great Google rankings and also sends good local signals to your website for better rankings on the local search results.
Even if you get a completely free listing, you will be able to log in and keep your details up to date, reply to negative or positive reviews, reply to messages and see traffic estimates, all of this helps with your own website and local SEO.
Free Yell Business Directory Listing
With over 140,000 local business listings, this is one of the best ones to get submitted to.
Want local business directory listings? We can get you listed
We can submit your company details to all of these local business directories for a one-off payment.
Best free directory listings with good domain authority
Here are a few other free local business directories worth a mention, these are also worth submiting your company details to, they carry good domain authority and will be good for your own website raniking and local SEO.