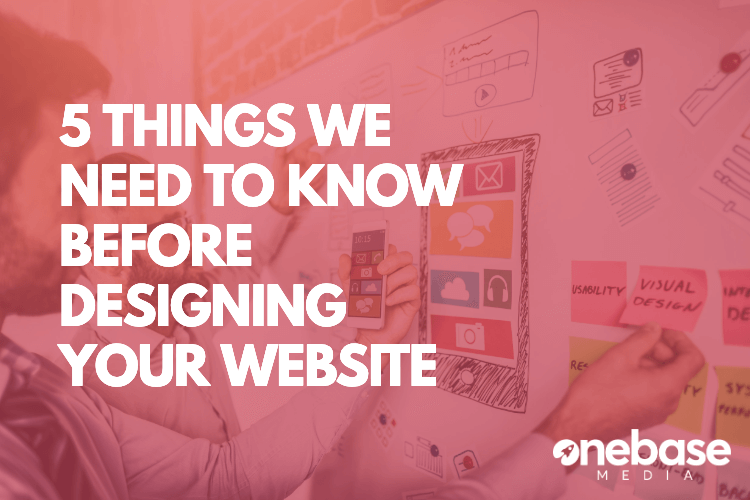 Your website is an important part of your business, so we want to get it right first time for you, so its essential for us to know exactly what you want.
It's important for us to know what you see the website being, from the look to the content, that way we can make a tailor-made websites to your preferences and requirements.
But we do understand that it is hard sometimes to explain exactly what you want.
So here are some tips to take into consideration before approaching us with all those ideas that are stored in your head.
What is your website for?
This is by far the most important thing to consider, if you don't know the purpose of your website then how are we suppose to know? And we can not build you a website if the purpose of the site is unclear, as it will not be an effective site.
So, you need to take some time beforehand and figure out what exactly your business provides and what the core values your business offers are.
That way when we sit down and speak about the purpose of our site you have a clear idea to tell us, which allows us to then build a bespoke site based around the purpose and core values of your business.
Who is it for?
As well as your business goals, you need to know who your target audience is! Who will be visiting your site? And what do they want to get out of your site?
These are questions you need to ask yourself before speaking to us about a website and getting that ball rolling, because if you don't know your target audience, again we can not make you a website tailored to your business, as you want your site to appeal to your current customers as well as potential customers in your target audience.
Do you know about SEO?
If you don't then it's nothing to worry about because it can all be explained to you when going through the process.
But sometimes people think that once the website is built and online, that users will automatically find and interact with your site, and traffic will increase quickly.
However that isn't exactly how it works, therefore its important for your website to be SEO optimised.
Search engines are a little like phone books, people would have used the phone book to find out who you are and then contact you, well this is now what search engines do for users, therefore optimising your website for search engines is key to driving traffic.
We offer a range of SEO packages you can choose from that will help with your rankings on search engines.
What kind of content will you need?
There's the saying 'content is king' well that is very true! What you include on your website is just as important as knowing what your website is for.
Content helps you define your brand personality and is what feeds your audience their information, it includes your text, photos, logo and taglines.
You need to take time to clearly decide what your content is, before coming in and discussing the website.
Once you have done this then you can let your designer know your ideas and what you want regarding content, which then enables the designer is to make your website and the content relevancy match perfectly.
What is your budget?
The first question that business owners ask us is "and how much is my website going to cost me?".
Well, honestly it depends on what you want out of the website, as to how much it will cost you. You could choose to use a template that will be cheaper, but you won't have a bespoke website for your business and will end up looking like other sites.
A website is a long term investment for your business, so spending that little extra is worth it! Especially when your site will most likely be the first impression a user gets from your business and when it starts to bring traffic to your business.
We offer a range of website packages that you are able to choose from, that accommodate everyone and their budget.
So, in a nut-shell, it takes careful planning and consideration of a few things in order for your designer to create a bespoke website suited to your business.
And you need to have these things well thought out and planned before coming to us for a website, as in the long run, it will pay off.