Search engine Optimisation (SEO) is the practice of driving increased quality and quantity of organic traffic to your website. By the quality of traffic, we mean the right people who visit your website for exactly what you do or have to offer. While the quantity of traffic explains the number of people who visit your site. In a nutshell, the core ideas of SEO are to ensure that your pages have the right tags for keywords.
However, how can a business know the keywords to target on its pages? Also, how does a business increase its ability to drive visitors to its webpages? Surely not manually! There are tools to help to make the job far much easier.
Here is the list of the best SEO tools of 2020.
Best SEO Tools of 2020
This is the SEO tool that industry-leaders use because of its top-notch crawling features. It comes in two versions, although the free mode is a bit limited. It does not allow you to customize robots.txt and does not include google analytics integration. The spider was created in 2010 and has Disney, Dell, and Shazam as some of its clients.
The best feature of this app is its ability to perform speedy searches of URLs. The tool saves you the trouble of clicking links when checking for 404 errors. It is also handy in checking the number of links on each page, as well as missing, duplicated and wrong lengths of tags.
SEMRush SEO toolkit includes advanced SEO tools that allow you to analyse your competitors' data from a robust and informative dashboard. Developed in 2008 by SEMRush, the tool has received more than $35 million of funding till date.
The most important feature of SEMRush is its use as a comparative tool. You can analyse traffic and backlinks that will tell you exactly how your site is fairing against others. You can also detect the keywords that others have targeted. There is also a SEMRush free trial, so you can test the tool for 30 days.
The extensive use of SEO jargon makes it a little bit more difficult for newbies to understand. However, SEMRush SEO toolkit has created a reputation for itself as a leading tool for SEO.
Majestic was developed in 2011 and is one of the oldest SEO tools available. It specialises in backlinks and has a ton of data on it. Users of this app have two options to select from; Fresh Index and Historic Index. However, its most popular feature, which shows the ranking of up to a million websites, is the Majestic Million.
This tool comes in two versions. Intermediates use the lite version because of its bulk backlink checker, a feature that gives an overview of the negative comments that your site may have received.
Another community-supported SEO marketing tool that is driving the internet at the moment is Moz Pro. The platform aims to increase your rankings, traffic, and visibility across search engines. This tool has a toolbar where you can see your website's metrics. It also includes a keyword search tool that recommends the best combination of keywords to use.
The price of this tool begins at £80 per month, and a number of free trials are also available.
SEOQuake is another top SEO tool that users find extremely useful. You can view multiple search engine metrics quickly and compare them with that of other projects with this tool. It may be challenging for newbies to understand the jargon of its reports and insights. However, SEOQuake gives a detailed gauge of the visitors to your site and their countries.
One of the most useful features is its cheat sheet that gives a comprehensive understanding of the issues that may affect a particular site. Its toolbar has buttons for backlinks, Facebook likes, Google index updates, and many more.
SEOQuake is one of the best free SEO tools.
Offered to anyone with a website, Google Search Console details your site's presence on the web. It is the first call for beginners who are new to SEO and need a free, user-friendly console to work with.
Some of the features are:
Indexing URLs
Checking site performance (impressions, top-ranking pages)
Submitting sitemap
Speed testing
Mobile usability
Link checker
In general, this tool is a useful way to monitor and improve your SEO. However, the slight delay in reports could be worked on.
Apart from its use as an excellent troubleshooting program, Google Search Console reports spam and is constantly updated with new features. As an SEO tool, Search Console can tell you how users of Google view your website.
An expert will tell you that keywords are crucial to SEO. However, using them excessively will definitely do more harm than good for you. Live Keyword Analysis is a tool that can automate the keyword selection process. By merely inputting keywords in the tool, a density analysis of keywords will be done within seconds.
This tool is a must-have for copywriters who are looking for an excellent SEO tool to use.
One of the most recommended SEO tools is Ahrefs. The two top features of this tool are its 'Keyword Crawler' and 'Site Audit' feature. While the site audit feature is useful in highlighting the parts of your website that need to be improved, its keyword crawler feature is excellent for backlinking with over 16 trillion links.
While Ahref is not free, it helps website owners understand the link mistakes they may be making.
Google offers yet another top tool for SEO. Optimize is a sophisticated tool that is a break from the norm. It isn't entirely focused on your site's rankings, but on finding the balance between engaging content and rankings.
It includes several content tests like the A/B test, which will give a comparison of elements on the page. To spice up the workspace, Optimise has customization features included. Like many of Google's SEO tools, Optimise is free but tailored for use by the experienced website administrator.
In conclusion
Here are the tools that can attract so many visitors to your site. Feel free to use more than one if you need more functions that the other doesn't provide.
---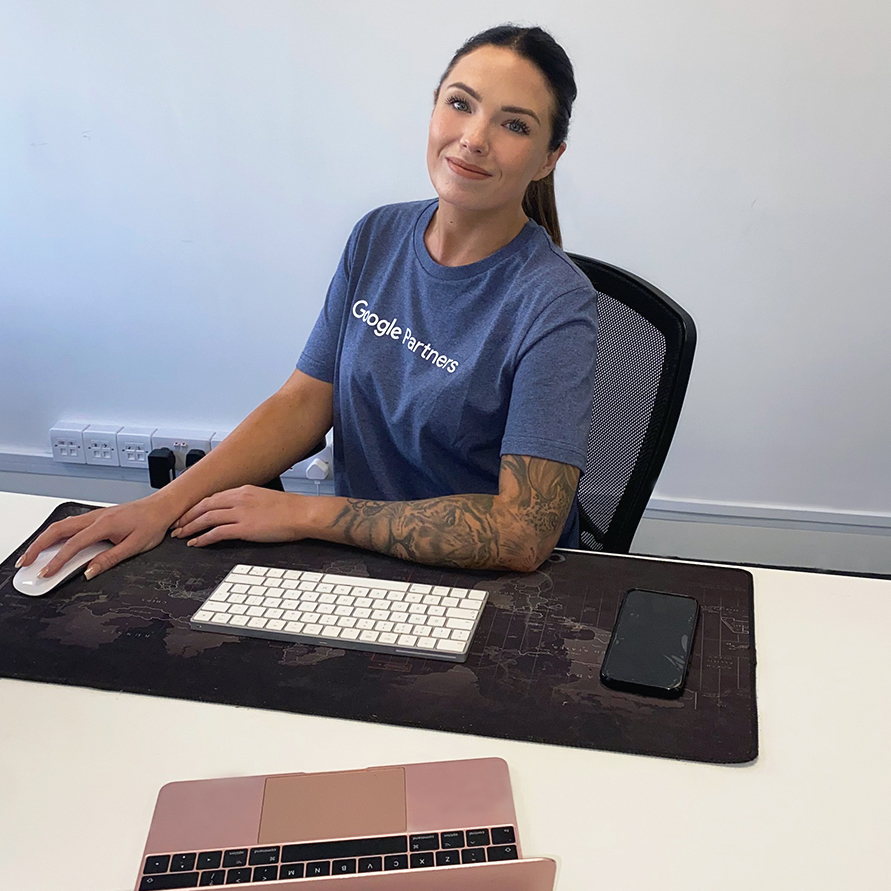 Speak to an expert
Got a quick question about your marketing? Or you want to run through the details of your next big project. We can help.
Speak to one of our experts today on 01702 668207 or send us a message.