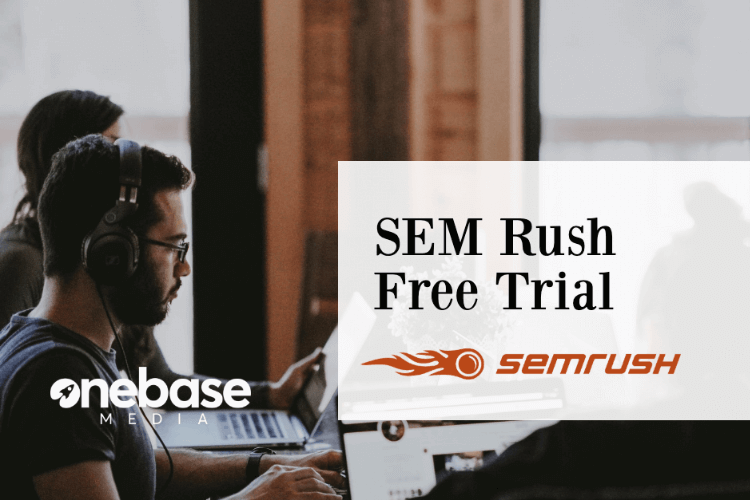 SEMRush free trial offers
SEMRush guru and pro trials
Are you running a business and want to get higher rankings on Google, or maybe you are an SEO expert and want an extra tool in your arsenal? The SEMRush is for you.
With this powerful tool, you can gain insights into your competitors' strategies, monitor your website performance, identify profitable keywords and more. It will help you reach the top position in any search engine rankings quickly and efficiently, as well as provide you with valuable data that will support your SEO efforts.
This all-in-one solution is incredibly easy to use and understand. SEMRush provides an extensive database of organic search results, a keyword explorer, a traffic estimator and more for your convenience. Plus, it also offers detailed analytics and reports so you can track the progress of your SEO campaigns.
SEMRush is a must-have tool for any business or website owner who wants to stay ahead in today's competitive market. It helps you make informed decisions that will lead to greater success online, and its simple yet powerful features make it one of the most popular SEO tools around. With SEMRush by your side, there's no limit to what you can achieve. Give it a try today with the 30-day free trial.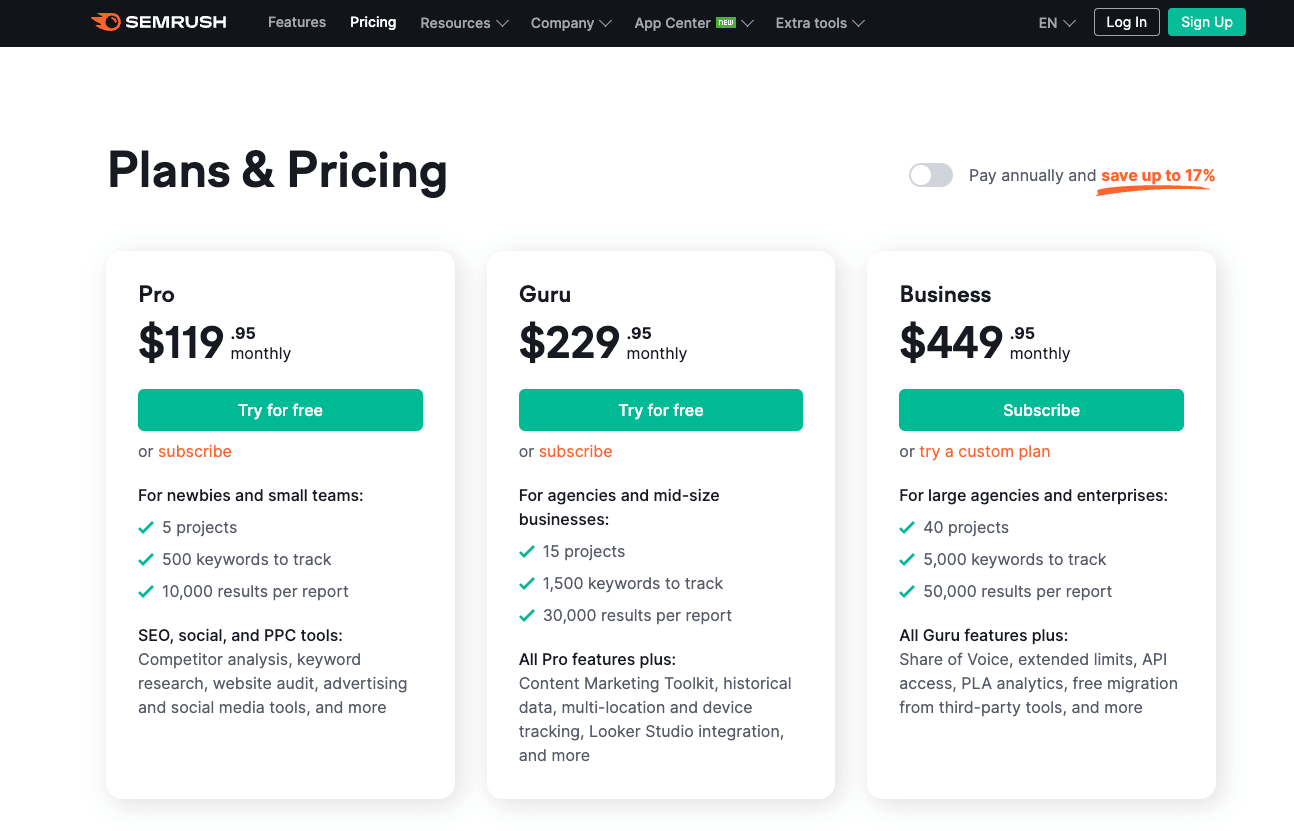 SEMRush features a number of tools which can be used on a daily basis to reach optimum SEO criteria for better ranking across the web.
Here are some of the features it offers which we use:
Organic research tool
Using the organic research tool you can gain access to the best keywords and your competitor's keywords to write SEO worthy content to get a higher ranking.
With the organic research data tool you will see the value of the keywords, traffic, search volume, competition and by monitoring multiple competitors content for new ideas.
Display advertising tool
Analysing your competitor's display ads can give you ideas or an overview of what you need to build to beat your competitors.
By using the tool you can see the ad trends, devices, countries and formats in the display ads are showing in. By using the tool you can display the ratio of text and images to see what works best to attract new clients and beat your competitors.
SEMRush display advertising tool allows you to view display ads from all devices, this will help you optimise your promotion and gain more leads.
Traffic analytics tool
Using SEMRush traffic analytics tool you can reveal any company's website traffic and gain knowledge on which pages are performing the best.
Checking the traffic can help you discover new markets and services which you can offer your clients.
Understanding a clients behaviour is essential in SEO therefore using the traffic analytics tool you can find new opportunities and understand how to implement them.
SEMrush keyword difficulty tool
Using SEMRush keyword difficulty tool you find out instantly how much effort it will to rank higher than your competitors.
Find out the hardest and the easiest keywords to help you reach the top page on google.
Discover your competitors keywords and implement them on your website to gain a better position on search engines.
Keyword research tool
Using SEMRush keyword research tool you can gain insight into the keywords needed for SEO and advert campaigns.
Gathering related keywords with the highest traffic to implement across your website to gain high rankings across the board on your subject.
Use long-tail keywords to gain statistics on what questions people are searching for so you can answer them.
Domain vs domain tool
SEMRush domain vs. domain tool helps you compare you to multiple competitors, at a side-by-side glance you can see what keywords you may be missing but your competitor is ranking for.
By visualising and exporting the data you can create a strategy to outrank your competitor to gain the upper hand in rankings.
Keyword magic tool
The keyword magic tool has access to over 2 million keyword ideas, you can gather the best keyword groups for certain ideas and save them to a list.
Not only can you create lists but export them to spreadsheets or other places to keep up to date on where your position is on search engines.
SEO writing assistant
A must-have for anyone looking to increase rankings, using the SEO writing assistant you can find out how many words, fine-tune SEO content template, manage the tone and check for plagiarism within your content.
Using SEMRush suggestions you can implement the exact amount of wording and keywords to beat your competitors.
Position tracking tool
Keeping an eye on your position rankings and making sure you are staying at the top of search engines is a must.
Using SEMRush position ranking tool you can track any keywords at all times, grouping keywords and receiving up to date reports of movement up or down.
Site audit tool
A healthy site will gain better rankings and more traffic overall, SEMRush site audit tool will keep you up to date with any major site errors and how to fix them.
It will detect your mobile responsiveness and anything which could be affecting your rankings on search engines.
Social media tool
Keeping an eye on all your social media accounts is important to gain the upper hand. Using SEMRush social media tracker you can view all your platforms at once.
Discover the most engaging posts you have on each platform, find the best topics for engagements and analyse trends within the social media world.
On-Page SEO checker tool
Using the on-page SEO checker tool you can analyse the ranking factors which are affecting a pages performance.
This gives you strategy ideas, backlinks, technical SEO ideas, content ideas and semantic ideas to become the leader in ranking and gaining clients.
Organic traffic insights
Combine your analytics and search console data to make sure you are using the best potential keywords across your business.
99% of keywords are now hidden by analytics but using the organic insight tool you can get a detailed export of keywords to find the search volume.
How to set up a free SEMRush free trial
Setting up an account for a free trial of SEMRush is quick and easy. All you need to do is go to the website and provide your email address, create a password, and agree to their Terms & Conditions. Once that's done, you can start using the platform right away.
If you decide to purchase a plan after the 30-day trial ends, all of your data will be saved so you can pick up where you left off.
The free trial is a perfect way to get familiar with SEMRush and find out if it's right for your business needs before making any commitments.
With its comprehensive features, powerful analytics capabilities and intuitive interface, SEMRush is undoubtedly one of the best SEO tools on the market. And with its free trial, you have nothing to lose by giving it a try. Take advantage of this amazing offer and get started today!
Whats included in the free trial?
The SEMRush 30-day trial includes access to all of the features mentioned above. This includes detailed reports, keyword research and competitor analysis tools, traffic estimators and more. You can also get up to 10 projects included with your free trial account which gives you a great way to test out the platform before committing to it long-term.
With the free trial, you'll be able to assess whether or not SEMRush is right for your business needs.
Start your free trial today and take advantage of its powerful features! No credit card is required. Get started now and take control of your SEO journey by using SEMRush. See why so many people have chosen this tool as their go-to solution for dominating the SERPs.
Gain access to all these free SEMrush tools
Now you can see the potential of SEMRush's tools test them for yourself with our 7 day free trial. 
Benefit from your competitors and develop the perfect content strategy to build more business and rank no.1 on google using SEMRush.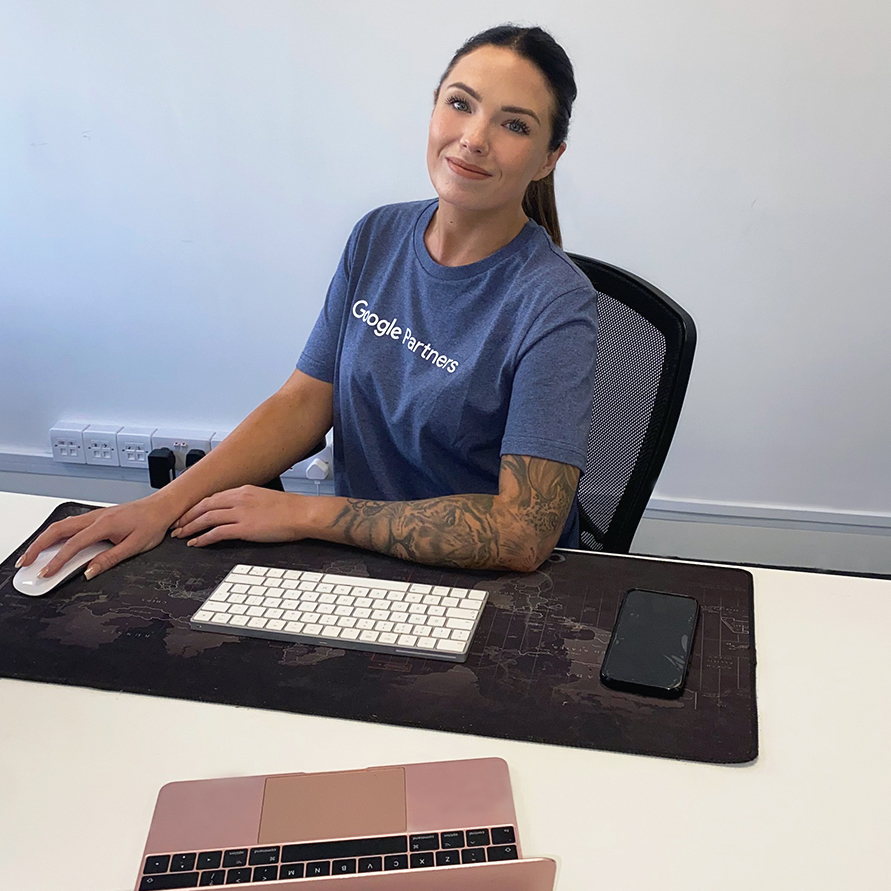 Speak to an expert
Got a quick question about your marketing? Or you want to run through the details of your next big project. We can help.
Speak to one of our experts today on 01702 668207 or send us a message.