Why having google ad headlines is essential for plumbers
Google Ad Headlines are essential in any plumbing marketing campaign because they help you stand out from competitors, reach potential customers quickly and cost-effectively, and generate more business.
Google Ads enables plumbers to target customers in their geographic location who are actively searching for plumbing services.
By creating engaging headlines that reflect the needs of their target audience, plumbers can ensure that their ads stand out when potential customers perform searches related to plumbing services.
Additionally, Google Ads offers detailed reporting so plumbers can track their progress and adjust campaigns as needed. With well-crafted headlines, a targeted approach to advertising, and detailed reporting, Google Ads gives plumbers an effective tool for generating leads and increasing sales.
A well-crafted Google Ad Headline for plumbers should have the following elements:
1. Attractiveness: It should include keywords that will be attractive to potential customers, such as "cheap", "professional", and "local". The headline should also capture the most crucial benefit of your service, such as "24/7 Emergency Plumbing Services".
2. Directness: The headline should be direct and to the point so that potential customers know exactly what service you offer and why they might need it. For example, a headline like "Reliable Plumbing Solutions for Your Home" would convey the message more effectively than a generic headline like "Plumbing Services for You".
3. Relevance: Make sure the headline is relevant to the services you offer and the location in which you operate.
For example, if you are a plumber in London, your headline could be "London's Most Reliable Plumbers" or "Trusted Plumbers in London".
4. Conciseness: Keep your headline concise and ensure all keywords are included without making it overly long.
The shorter and more direct the headline, the better chance potential customers have of seeing it and recognising its relevance to their needs.
5. Clarity: Make sure the headline is clear and easy to understand so potential customers can quickly recognise its relevance.
Avoid jargon or technical terms that may be unfamiliar to your target audience.
By following these tips, plumbers can create effective Google Ad Headlines for their campaigns and attract more customers to their services. With a well-crafted headline in place, plumbers can make sure their ads stand out from the competition and drive more leads for their business.
58 Generic headlines for Google Ads
Get Your Plumbing Fixed with Expert Plumbers
90% of problems are fixed within an hour
Call today. No call-out charges
20 Years of plumbing experience
A family-run and trusted company
Only leading equipment and machinery used
Superior results at affordable prices
1 Hour emergency response
5 Star-rated plumbing service
Plumbing Services That Exceed Your Expectations
Professional Plumbers at Your Service
Quality Plumbing Repairs at Affordable Prices
Trustworthy Plumbers for Your Plumbing Needs
Plumbing Emergencies? We've Got You Covered
Affordable and Reliable Plumbing Services
We'll Fix Your Plumbing Problems in No Time
Expert Plumbers Ready to Tackle Any Job
24/7 Emergency Plumbing Services Available
Plumbing Services You Can Count On
Fast and Efficient Plumbing Solutions
Your Local Plumbing Experts
Plumbing Repairs Made Easy
Top-Notch Plumbing Services at Reasonable Rates
We'll Fix Your Plumbing Right the First Time
Experienced Plumbers for Your Plumbing Needs
The Plumbers You Can Trust
Plumbing Services Tailored to Your Needs
We'll Get Your Plumbing Back on Track
Don't Let Plumbing Problems Get You Down
We'll Keep Your Pipes Flowing Smoothly
Fast and Friendly Plumbing Services
Affordable Plumbing Services Without Compromising Quality
We'll Solve Your Plumbing Issues Quickly and Efficiently
Trustworthy Plumbers for All Your Plumbing Needs
We're Your Go-To Plumbers for All Plumbing Problems
Emergency Plumbing Repairs When You Need Them Most
Get Your Plumbing Fixed in No Time
We'll Keep Your Plumbing Running Smoothly
Your Plumbing Problems Are Our Priority
Expert Plumbers for Your Residential or Commercial Needs
Plumbing Services You Can Rely On
Affordable Plumbing Services for Homeowners and Businesses
The Reliable Plumbers You Can Count On
Don't Let Plumbing Problems Disrupt Your Day
We'll Fix Your Plumbing Quickly and Professionally
Fast and Affordable Plumbing Repairs
Your Local Plumbers for All Your Plumbing Needs
We'll Get Your Plumbing Running Like New Again
Experienced Plumbers for Any Plumbing Job
Emergency Plumbing Services are Available 24/7
We'll Fix Your Plumbing, Guaranteed
Trustworthy Plumbers with Years of Experience
Affordable and Professional Plumbing Services
We'll Get Your Plumbing Up and Running in No Time
Don't Let Plumbing Problems Ruin Your Day
Quality Plumbing Services Without Breaking the Bank
We'll Keep Your Plumbing in Top Shape
We're Here to Solve Your Plumbing Problems, Anytime!
51 Creative headline offers for plumbers
Get a free camera survey with every unblock
We will reach you on time, or we will unblock your drains for free
Get £50 off your first plumbing service with us
Save up to 20% on your next plumbing repair
Landlords, protect your property and tenants for as little as £200
6 Taps installed for £195
Supply and install boiling tap for £200
Save up to £840 on your energy bills
Free plumbing inspection with every service
Upgrade your old plumbing fixtures for 20% less
Book now and get a free plumbing consultation
24/7 emergency plumbing services with no hidden extra charges
We guarantee our plumbing services for 1 year
Refer a friend and get a free boiler service
Get a £500 discount on whole-house repiping
Free plumbing estimate for new customers
Get a free plumbing system tune-up with any repair
Same-day plumbing services with no extra charge
Get a discount on your next plumbing service when you book online
Free water quality testing with any plumbing service
Get a free plumbing maintenance plan with every service
New customer special: £175 off any plumbing service
Save on your water bill with our eco-friendly plumbing solutions
Beat the energy crisis with a free smart meter
Book now and get a free plumbing upgrade
Get a free plumbing safety inspection with any repair
Get a discount on your next plumbing service when you join our loyalty program
First-time customer? Get a free plumbing diagnosis
Upgrade to a tankless water heater for £495 and save on your energy bill
Save on your plumbing services with our household bundle deals
Get a free 5-year boiler service when you sign up for our maintenance plan
New construction plumbing services at discounted rates
Get a free plumbing system inspection with our preventive maintenance plan
Upgrade to a water-efficient plumbing system and save 20% on energy
Book now and get a free drain-cleaning service
Save 50% on your plumbing services when you sign up to maintenance
25% off all bathroom plumbing fixtures
Get a free plumbing system upgrade when you sign up for our VIP program
Save 25% on your plumbing services when you refer a friend
Get a free water pressure test with any plumbing service
Upgrade to a smart plumbing system and control your water usage
Get a free boiler service when you review our services on Google
Get a 25% off voucher when you visit our showroom
Save 20% on your plumbing services when you join our email list
Get a free boiler inspection when you book your next service
Upgrade your kitchen plumbing fixtures and get an 18% discount
Get a free plumbing service when you book a yearly maintenance plan
Upgrade to a water softener system and extend the life of your plumbing
Get a discount on your next plumbing service when you leave us a review
Upgrade your outdoor plumbing fixtures and get a discount
Save on your plumbing services with our 20% off senior discount
If you need help with your plumbing Google Ads and SEO, we can help! Our team of experts will be more than happy to assist you with getting your plumbing business listed on Google Ads and optimising your website for search engine rankings.
Contact us today to learn more about how we can help grow your plumbing business!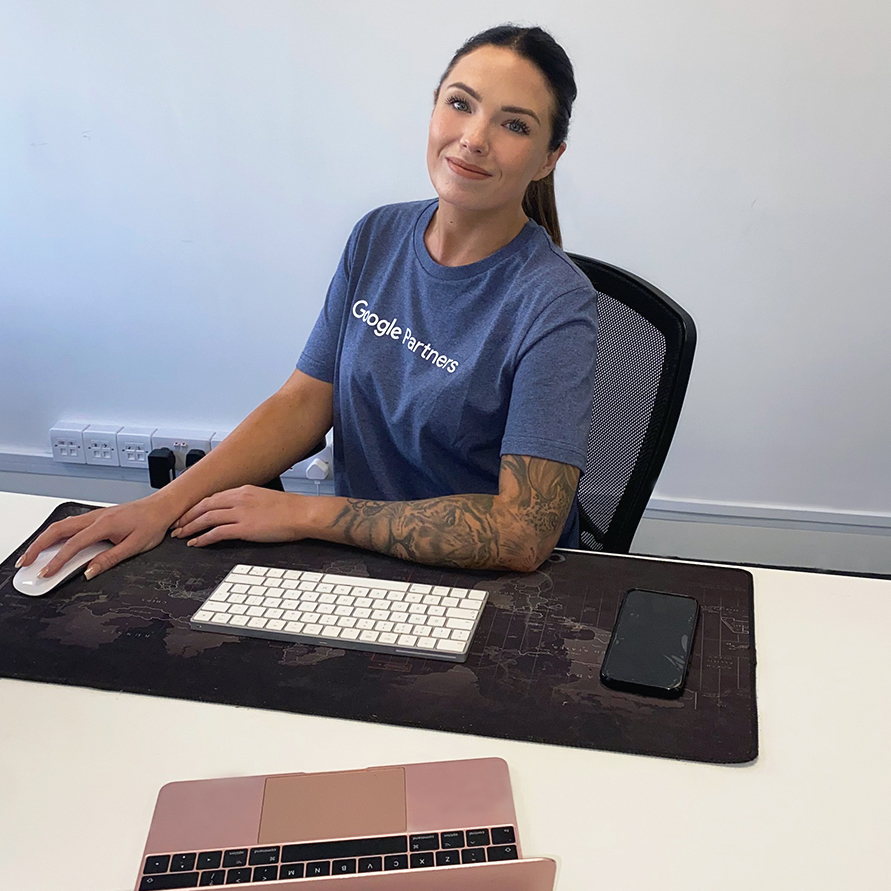 Speak to an expert
Got a quick question about your marketing? Or you want to run through the details of your next big project. We can help.
Speak to one of our experts today on 01702 668207 or send us a message.