Are you a small business owner looking for quality SEO and web hosting services? Well, you need to be aware of the relevant tools that credit agencies use so that you can prepare accordingly. This article delves into these details.
Acquiring and utilizing the best SEO tools is important because:
It helps businesses to gain visibility. Websites need informative content, quality links, and right keywords to get highly ranked on the search engines. The best search engine optimisation tools will come in handy in this case, allowing you to get quick solutions in business.
It allows business people to devote their time to core activities because top SEO tools usher in a sense of efficiency. Productivity and profitability are inevitable in this regard.
It helps businesses to save on costs. Some of the best tools are free or they are very cheap and make SEO affordable. Yet, there are higher returns to investment after using the tools when compared to other methods of marketing. A business can save on costs, and thus achieve its expansion goals.
Good and reputable web designers and agencies use the following top 20 SEO tools:
This tool helps you to do effective website audit. You will identify aspects such as missing Meta descriptions, missing titles, errors in links, large images, missing keywords, and wrong response codes. You will also have a grasp of information on pagination issues, issues with the international SEO implementation process, and site's architecture. By doing a website audit, it is possible to enhance its efficiency and visibility.
Image Source: Flickr
This tool highlights some of the areas on your site that require improvement. This is also necessary when determining a competitor's backlinks. It has one of the largest databases of backlinks and will help you to make the right choices.
This is one of the top SEO software to choose when you are looking for good reporting. It involves informing the clients where a business ranks, the number of links available on the anchor texts, and the frequency of regular visitors on a site. This information will help the clients to make buying decisions and remain loyal to a brand. Besides this, reporting can help you to track your lost data just in case of mistakes and incidents in business.
Image Source: Wikimedia Commons
This tool helps you to assess your rankings, and thus make the necessary changes. You will have the information on the opportunities available in the market. Marketers are thrilled by the fact that they are given a chance to compare keywords and domains online.
As an official port of Firefox web developer's extension, this paid SEO tool is designed to identify problems related to codes. This is particularly true when it comes to JavaScript implementation. Further, you can view Meta tag data, broken images and alt text. This information is helpful when designing and maintaining websites.
In the list of SEO tools, this one is ranked well because it allows you to find long-tail keywords effectively. It is also important when coming up with analysis reports on backlinks. Suggestions for related terms are also offered.
Google Analytics. This free tool plays a vital role in helping you to determine aspects such as traffic and penalties. You will also get monthly reports and save vital data in business.
This free tool plays a vital role in helping you to determine aspects such as traffic and penalties. You will also get monthly reports and save vital data in business.
Image Source: Wikimedia Commons
If you are looking for the best SEO tools online that is updated and offers you insightful response to your queries, Moz is a perfect choice. It will give you incredible keyword recommendations, and crawl through the site to identify areas that require improvement. With MozBar, you can store metrics as you browse through different pages.
Image Source: Wikimedia Commons
This tool helps you to find keywords and their intention. Accordingly, you will always be in a position to find the right terms when writing content. Some of the metrics used are competition, keyword volume, and seasonal trends.
Small businesses are likely to benefit from this tool because it has numerous free features. For instance, you can see the number of times that a keyword is used every month, and how difficult it will be used to get good ranks after using it in the content. You will also learn the keywords being used by the competitors by using the SEO research feature. Still, you will find out the number of clicks that the competitor gets, and the ads that they created on Google Adwords.
It is critical that you design your website with speed in mind. Many browsers get drawn to such sites as opposed to the slow pages. This tool comes in handy, helping you to audit page speed. You can explore several aspects such as stand render time, time to first byte, waterfall speed test, and competitor speed videos among other things.
---
---
You will not reach to the wider audience if your site is not optimized for mobile users. This tool is helpful in testing the site accordingly.
This is one of the best SEO tools to use when looking for topics to write for your blog. Specifically, you can develop content using words suggested by the tool. A list of questions that the users are using to find content is provided. You will also find featured snippet opportunities.
This has been regarded as one of the top SEO tools for small businesses because they can track and report their marketing data freely. You will understand your industry perfectly and hence make the best choices.
You will get a different perspective on your page's speed. It will hence be possible to clean aspects that lead to poor speed.
In the world of SEO tools comparison, this is the best option if you yearn to get information on linking patterns, and thus have a complete picture of trust, authority and relevance and other attributes. You will also be aware of details such as bad neighbourhoods and all sites owned by a competitor. An agency's workflow is always improved in the process.
It is devastating to get a penalty from search engines. Your site's ranking may be affected. If in case this does happen, an agency will use the best SEO tool such as Barracuda penguin to conduct investigations. The site is connected to Google analytics to the end that you will know when the penalty took place. This will help you to avoid the incidence in the future.
While the internet connects consumers and businesses on a global scale, it has become clear that targeting the local market is also worthwhile. Business people who are able to meet unique needs in a community are likely to thrive than those who supply products that are not specialized in a specific group of people. Agencies use bright local to understand technical issues related to a local SEO profile. Auditing, building, cleaning citations to common sites is made possible. For instance, you will get audits of Google My Business Presence easily.
This tool is an extension of Chrome and plays the role of doing site audits and assessment of internal and external links. You will also get keyword analysis and know how a site is performing against that of the competitors. A feature to download and send data to the team members is provided as well.
This is one of the top 20 SEO software capable of finding broken links, duplicate content and page's speed. You will understand how a site is performing against others and thus make the necessary adjustments.
It is an all-in-one online tool website. It is more or less an SEO tool utility where you can find any tool of your use. It provides various tools online for free. The most rated tools of Prepostseo are:
Plagiarism Checker
Article Rewriter
Online Text Editor
Paraphrasing Tool
Credit Card Generator
DA/PA Checker
Image To Text
Fake Address Generator
Clearly, there are many incredible tools for agencies and businesses to use and achieve good results in SEO. It is wise to go for the tools that work for a business. Indeed, the choices for the top SEO tools must be made in consideration to:
The amount of money you are willing to spend monthly. Paid SEO tools should be chosen based on your business' budget. Otherwise, always go for free tools.
Skills and time available to analyze the insights offered. Some tools can only be utilized by people who have background training on SEO. If you have no skills in the area, go for tools that are easy to use. Also, consider the amount of time available to go through the data availed on regularly.
Size of business and site. Small businesses do not require many features on the SEO tool because the users and login types are few. It is when the business expands to the point where multiple logins and accounts are needed that sophisticated features become absolutely necessary.
Help needed to implement the suggestions. Always go for tools that are designed in a way that you can get help at any time to resolve issues on your website.
If you need an agency's help in website design, One Base Media is the right place to go. A team of trained, honest, creative and experienced workers will handle your project, and answer all your questions to satisfactory levels. The company is based in Essex.
---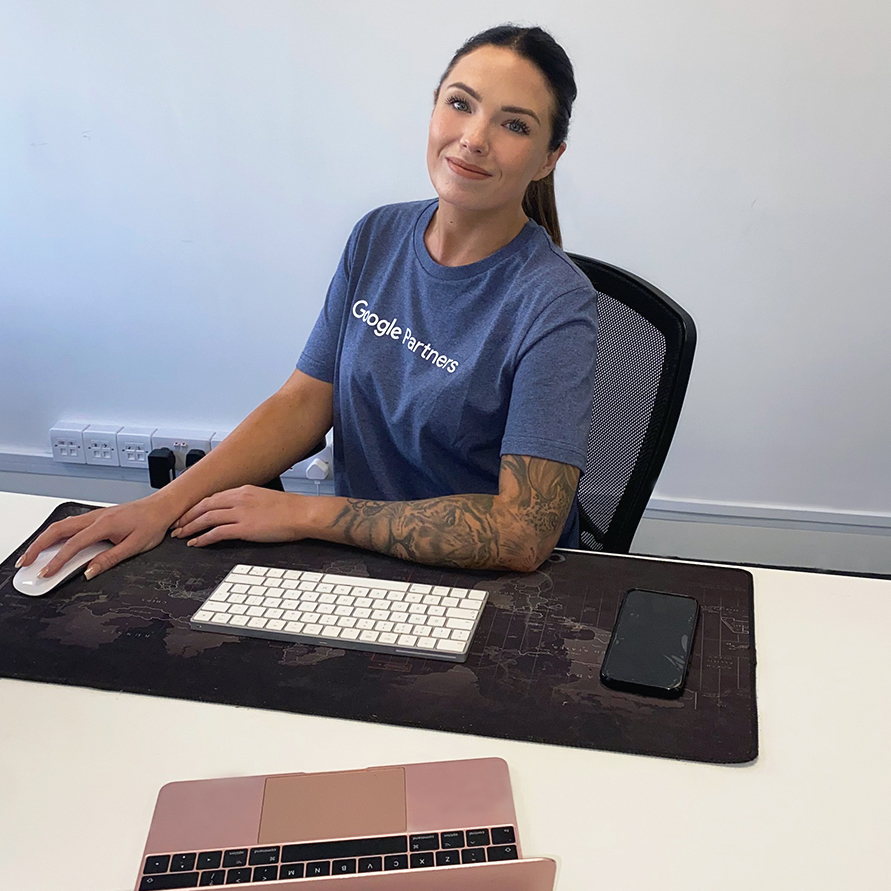 Speak to an expert
Got a quick question about your marketing? Or you want to run through the details of your next big project. We can help.
Speak to one of our experts today on 01702 668207 or send us a message.