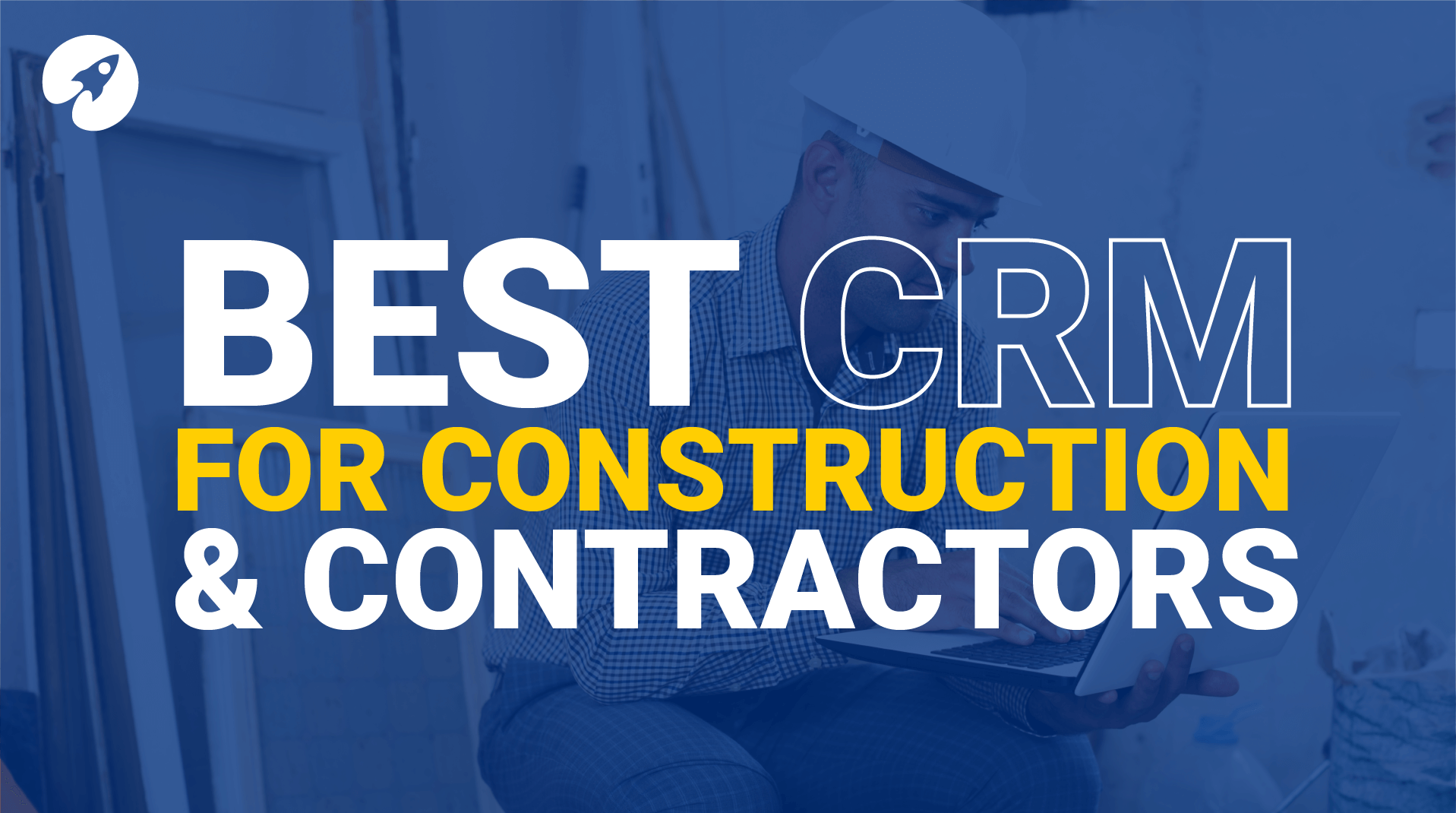 CRM is short for Customer Relationship Management. CRM is one of the strategies that businesses can use to interact with current and potential customers.
CRM allows a company to streamline its processes, including improving customer services, increasing sales, building and strengthening customer relations.
When speaking about CRM, you might be talking about one of three things:
CRM as a process is the system that the business uses to nurture customer relationships.
CRM as a technology is the product that you will use. This can be referred to as a CRM solution or CRM system.
CRM as a strategy is the philosophy of how processes and customers should be managed.
Why should your business use a CRM?
Keeping your business running smoothly and efficiently is one of the main ways to ensure you keep making a profit.
CRM software will help you to become more organised by giving you quick access to everything you need. It does this by condensing and centralising everything for you.
The right CRM software will also offer some marketing automation. This will streamline your sales workflow even further. Marketing emails can be created and scheduled, and that is it! Very simple.
You get access to information that can help you improve the subsequent marketing efforts.
Customer service can be sped up. You can quickly add notes, adjust, and help customers who have an issue. You can also see that there have been some inquiries that you can follow up on.
Analytics is a business's best friend. The more information you have, the better informed your decision would be. CRM software compiles all of the analytics you need to take the right actions in the future.
Benefits of CRM for construction
There are many benefits to CRM, but here are a few for your considerations.
Improved metrics
Increased productivity
Easier cross-team collaboration
Increase market ROI
Improved contact management
Easier marketing
Best CRM For Construction, Tradespeople & Contractors
1. Procore
Procore has helped over 1 million construction projects happen better, used by some of the world's biggest construction companies. It makes communication faster and enables collaboration from the office to the field.
Price: Pans are built to meet your requirements. Ranging from a few hundred to thousands per month.
Website: www.procore.com
2. Cosential
This is cloud-based CRM and has integrated proposal generation, too, focused on growing revenue and winning better business. It incorporates business development, marketing, and deep insight for owners and executives.
This software has helped businesses with 465 thousand projects and a total project value of $348 billion.
Price: they offer two packages; one is $70 per user per month, the other is $10 read-only user, again per user per month.
3. simPRO Group
They have a range of solutions for every field service. Project management, service job management, and maintenance management.
It is a single software solution that you can use both in the field and the office—offering estimating and quoting options, inventory management, account integration, invoicing and payments, and more.
Price: Starting at $129 per license
Website: www.simprogroup.com
4. JobNimbus
Making it faster to track leads, tasks, and jobs all from one piece of software. It makes it easy to collaborate and has a proven track record for saving time per person, collecting more payments, and increasing revenue.
Covering a range of services like remodelling, painting, flooring, construction, and more.
Price: Offers a free trial, essential is $25 per user per month, pro is $35pupm, Advanced is $75 – however, pricing is on request.
Website: www.jobnimbus.com
5. Service Titan
The world's leading all-in-one software for residential and commercial HVAC, electrical, plumbing, and other field service businesses.
It is used by more than 100,000 contractors and uses an all-in-one system. Service Titan improves sales through better booking, lead generation and presents a full customer history quickly, it's one of the best websites for tradespeople.
Price: The average price of Service Titan is $245 a month. However, individual needs may vary.
Website: www.servicetitan.com
6. Job Progress
Job Progress has a lot of features that enable businesses to customise workflow management.
A paperless mobile app, quick estimations, dashboard work centres, employee and subcontractor management, and more.
A 39% increased revenue, a 25% increase in productivity and a 47% increase in customer satisfaction.
Price: $500 setup fee, then $50 per user per month.
Website: www.jobprogress.com
7. HubSpot
One of the best CRMS on the market, and it is free. They offer a huge range of features from quotes, calling, ticketing, live chat, conversation inbox, contract management, and more.
Email marketing, ad management, and landing pages are all included in their free offering.
Price: Most tools are free; if you need advanced tools, it starts at $45 per month for two users, professional starts at $450 a month, this is for five users, and enterprise starts at $1,200 for ten users.
Website: www.hubspot.com
8. Coins Global
Leading construction software that supports the construction industry. Offer a range of solutions, including finance, asset management, customer care, operations, supply chain, and more.
COINS also enables users to increase compliance, adopt best practices, and control costs.
Increasing efficiency by delivering the information you need when you need it.
Price: available on request
Website: www.coins-global.com
9. RedTeam
RedTeam is built by contractors for contractors. They offer an easy-to-use interface that includes document control, team collaboration, field management, financials, project management, and more.
A less than 30-second chat response available, 97% satisfaction, and 100,000+ users.
Price: Starting at $3,500 a year (if you have a $2 million ACV of lower).
Website: www.redteam.com
10. Houzz Pro
Encompassing visualisation tools, finance tools, project management, pre-sale workflow and marketing solutions, Houzz Pro has it all.
Some of the critical bonuses to Houzz Pro is the ability to optimise your local advertising, and it has website services; you get a premium Houzz profile and analytics.
Price: Starters is $55 a month, Essential is $75 a month, and Ultimate has a range of $199-$999+ per month.
Website: www.houzz.co.uk/
11. Sales Mate.io
Sales Mare.io is focused on growing your sales team and revenue. They are currently used by over 4,000 sales teams across 70 countries.
They have some impressive clients too. They help companies add a personal touch to their outreach and offer easy-to-manage sales sequences and lead alignment.
Price: Small teams $12 per user per month, growth $24 pu/pm and boost its $40 pu/pm.
Website: www.salesmate.io
12. Insightly
It helps businesses to have a more personal approach to their customer relations. Insightly places the customers as the focus, and so they centralise and streamline all of the processes involved in customer care.
Incorporating CRM and Marketing to make personal connections and improve customer relations.
Price: Marketing plus $299, professional $599 and enterprise $1,299. CRM plus $29, professional $49, enterprise $99. You can also build professional bundles.
Website: www.insightly.com
13. Zoho
Zoho is a big name in CRM. Theft says that it is the world's favourite. Supporting over 150,000 in 180 countries to convert tradesmen leads, grow their revenue, and engage with customers.
Salesforce automation, including lead management, deal management and contact management. Review processes, sales processes, remote work support and collaborations are all possible.
Price: Standard $12 per user per month, professional $35 per user per month and enterprise $35.
Website: www.zoho.com
14. Knowify
Dedicated construction CRM software enables businesses to manage job costing and estimation and translates it into a bid. Service work, contracts, and bids can be quickly created and use electronic signatures.
Knowify combines the best CRM, invoicing software and project management to allow companies to be more efficient.
Price: Essential is $54 per month, plus is $68 per month, growth is $149 per month and enterprise $264.
Website: www.knowify.com
15. MTWO Cloud
A complete construction software solution. All of your data, process and people can be connected quickly and efficiently with the MTWO software. It combines Microsoft Azure and RIB's iTWO 4.0 software.
Ideal for contractors, developers, and owners. A future proof construction software that offers end-to-end with 5D BIM. Connecting your whole team in the office and the field.
Price: available on request
Website: www.mtwocloud.com
16. Construction BOS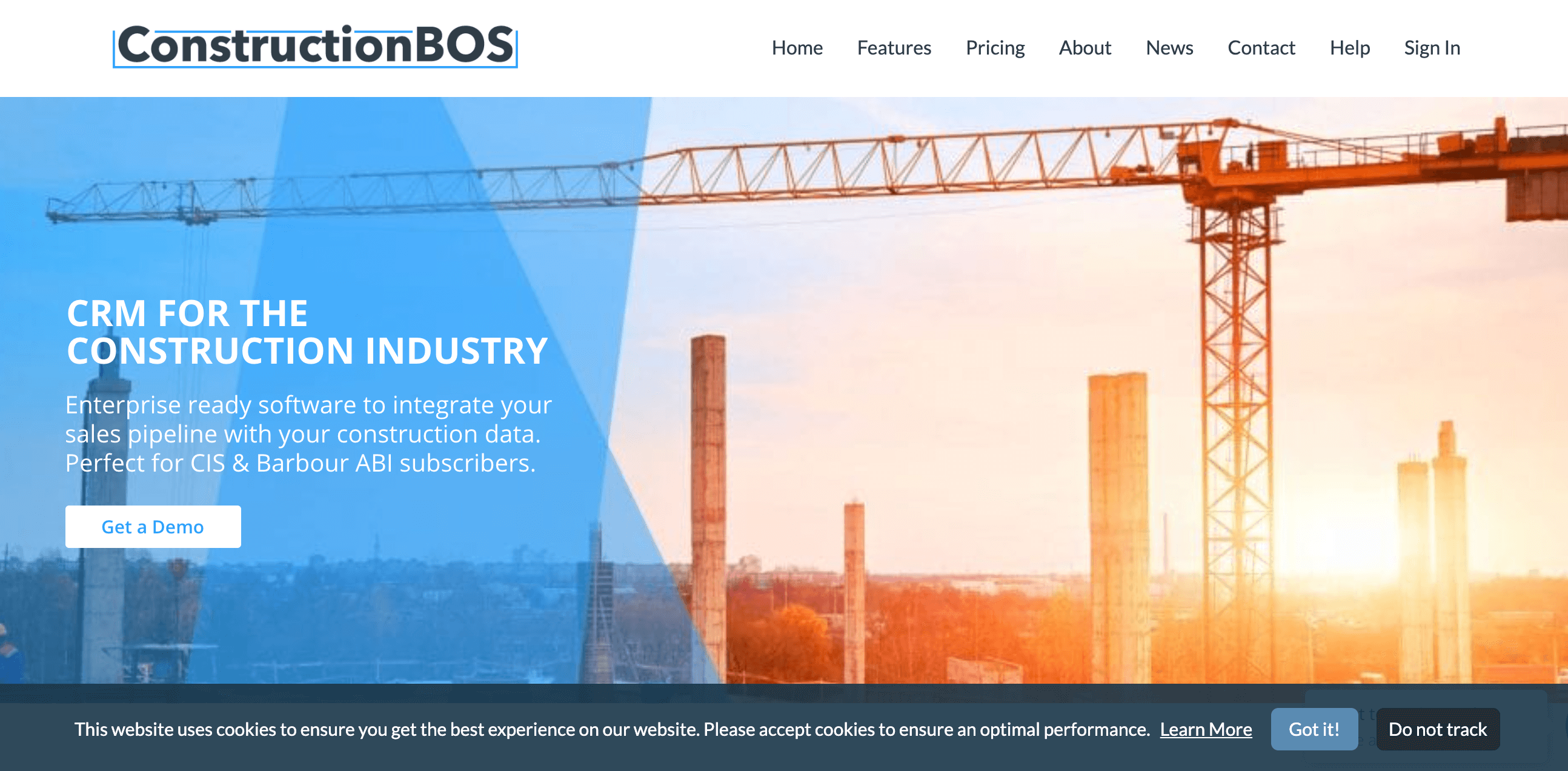 A CRM that is designed for the construction industry. ConstructionBOS can automatically update construction projects and manage the sales teams and pipelines.
ConstructionBOS is based on the Zoho platform and is partnered with two large construction enterprises to ensure your CRM is ideal for your needs.
Price: £75 per user per month, and this includes set up, onboarding and support.
Website: www.constructionbos.com
17. PASKR
PASKR incorporates every tool a construction company will need into one piece of software. With all of your information centralised, you will see fewer errors, retrieve information quickly, and increase productivity. For those on a time crunch, PASKR can be set up in minutes.
Price: Starts at $404 a month, with an annual contract.
Website: www.paskr.com
18. Archdesk
Archdesk is ideal for civil engineers, developers, sub-contractors and general contractors. It is an all-in-one solution for construction project management—Optimising workflow and giving owners more control.
Financials, resources, project management, and procurement can all be handled in one place.
Price: Custom pricing
Website: www.archdesk.com
19. Buildertrend
Buildertrend is ideal for a commercial contractor, home remodelers, speciality contractors and home builders. Track expenses, plan projects and impress clients using Buildertrand.
The entire team can benefit from cohesive dashboards and streamline pre-sales pipelines—integration with the most commonly used software, including sheets, Gmail, Xero and more.
Price: Core $99 for the first three months, pro $299 for the first three months and premium on request.
Website: www.buildertrend.com
20. Pipedrive
Pipedrive CRM improves leads by 28%. It has an easy to use dashboard, customisable field and helps to automate workflow. It is a clean and clear dashboard that ensures you can see everything you need at a glance.
Price: $12.50 per month per user, optional add-ons like lead boosters, advanced $24.90 per user per month, $49.90 per user per month, and enterprise is $99. Billed annually.
Website: www.pipedrive.com
21. Monday
Over 100,000 teams use Monday.com, and while it is not purely for construction companies, all companies can benefit from using it.
Everything is in a single workplace; it takes minutes to set up and hundreds of integrations. Easy to visualise workflows and automation to improve productivity.
Price: Anything over 50 seats requires a personalised plan. Plans start at $24 per month for three seats; pro is $16, and enterprise is available on request.
Website: www.monday.com
22. Basis Board
Designed for use by material vendors and subcontractors. It offers the ability to track all the bids in one workspace. There is no manual data entry involved.
BasisBoard helps you automatically decline, create rules, accept and assign jobs quickly. It saves time that can be used better elsewhere in the company.
Price: available on request.
Website: www.basisboard.com
23. Trello
Trello says they are more than just work but are a way of working together. You can manage projects, build and organise teams, and keep track of large and small projects. Trello has over 1,000,000 teams on it currently. All of the repetitive tasks can be automated and have a lot of integration options.
Price: Small teams and individuals are free, business is $10 per user per month, and enterprise need to contact sales.
Website: www.trello.com
24. Teamwork
Teamwork utilises collaboration, resource management, reporting and task management. Assigning tanks and the following progress using boards, Gantt charts, and lists.
Outlining who can take more means that each team member is doing their fair share.
Simple reporting tools that give you the information you need quickly.
Price: Free for under five used with two projects. Pro is $10 per user per month (annually), $18 for the premium, and enterprise contact sales.
Website: www.teamwork.com
25. CoConstruct
A platform designed for constructions and building. Offering a better software solution that can give a better process. You can track all projects from start to finish, using purchase orders, bidding, which simplifies project management.
They have a range of supporting materials, including blogs, webinars and partners.
Price: The Ramp plan is $49, plus 5 is $299, plus 10 is $399, plus 15 is $499 all per month.
Website: www.coconstruct.com
26. Salesforce
Salesforce has a quick start CRM implementation, offers a tailored solution for all industries. Salesforce is designed to help with sales, commerce, services, IT teams, and marketing.
Using Customer 360 connects many different applications. Higher engagement rates, scaling your eCommerce and improving workflow.
Price: Priced by-product with available add-ons
Website: www.salesforce.com/uk
27. Onpipeline
A lead and deal management software to help speed up your sales. It is completely customisable and allows you to automate recurring tasks. It also has swift implementation.
Organise your time and team quickly, built-in emails and phone, as well as visual management of your pipeline.
Price: $12 per user per month for pipeline, $25 per user per month for standard, $49 per user per month. You start with a free trial.
Website: www.onpipeline.com
28. Sage
Sage Construction and Real Estate are designed for purpose software. Providing developers, property managers, and contractors with a more efficient way to manage their project.
Powered by ToolWatch, it is the most comprehensive equipment and consumable management tool available.
Price: upon enquiry.
Website: www.sage.com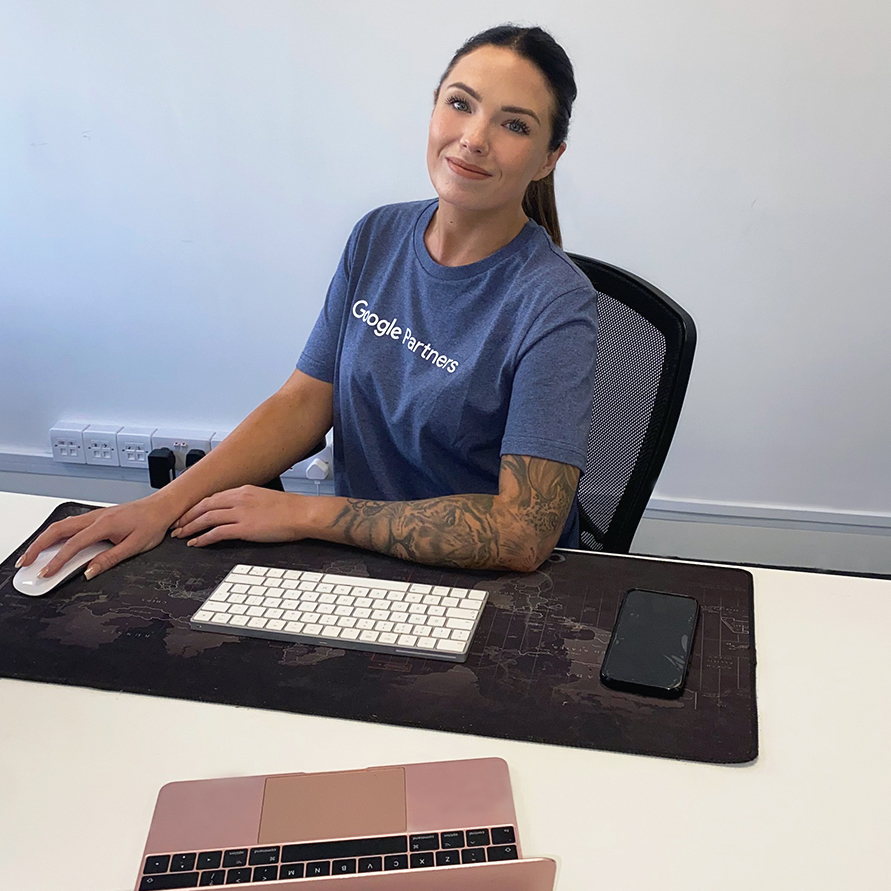 Speak to an expert
Got a quick question about your marketing? Or you want to run through the details of your next big project. We can help.
Speak to one of our experts today on 01702 668207 or send us a message.