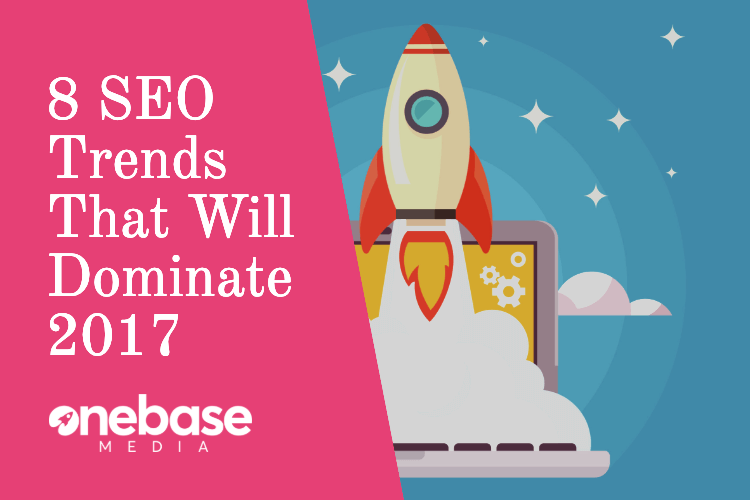 Search Engine Optimisation (SEO) has been an important part of business growth for many years. However, as search engines improve, there are improvements you should make within your SEO strategy to continue to rank well in search engines as they improve.
Therefore, in 2017 there are SEO trends that are set to dominate that you will want to know about. Below are the 8 top trends to dominate this year.
Accelerated Mobile Pages (AMP)
AMP is an open-source protocol by Google that allows building web pages that load quickly on smartphones and tablets.
Google has already started to give preferences to websites using AMP versions. In 2017 and the next coming year's Google will give preference for AMP in search engine results.
So, you need to ensure you are considering AMP within your SEO as it could make a difference to your ranking in search engine results.
The Rise of 'Quality' Content.
People/businesses are sharing the same fluff content, but just in different words. In 2016 you saw a good amount of growth in unique and informative content.
In 2017, sharing customer-centric content will appeal to the search engines more as well as the users.
So, make sure your content in Blogs, Forums, etc. is not only relevant but unique and interesting before posting it as in 2017 it will make a difference from being on the first page of a search result compared to the second or third page.
Google RankBrain will be in Action.
Google RankBrain, a machine learning algorithms was released by Google last year. The system allows Google to process one of a kind queries in search engine results.
In 2017, Google will most likely start rolling out more machine learning updates for different areas as well, such as data interpretation or marketing automation as well.
Branding.
Personal branding is becoming a core part of SEO strategies for many years now. Personal branding has become easier to publish guest posts on different authority platforms, which will build the trust of the users to drive traffic.
In 2017, small to large businesses will take the advantage of personal branding, this will lead to more opportunities and more competition. So, watch out and make sure your strategy is in order.
User Experience.
User experience has always been a vital part of SEO; Google always gives preference to the sites that have optimised for mobile as well as desktops.
Therefore, in 2017, we will see that Google will emphasis on user experience especially in terms of mobile devices. AMP's, could be the first sign of this, but also look for other ways that Google will favour pages that offer better user experiences overall.
Local SEO
Local SEO was an important part of SEO in 2016. Google is giving preferences to local area based searches which allow users to get the information they need on local businesses, services and products.
In 2017 Google, will be giving preference to local businesses and will give the priority to the websites that are using schema mark-ups.
Apps will Feel the Love.
Over the past three years, we've seen a huge increase in the SEO options available for mobile apps. We've also seen the development of app streaming, which allows users to 'stream' app content without downloading the app to their mobile device.
For 2017 we may see a shift to even further app favouritism, it is too soon for apps to be replacing traditional websites altogether, but this could be another step down that path.
Voice Search Algorithms.
Voice search has been the fastest-growing search trend recently; it is fast and the futuristic term of search.
Voice search will undergo drastic changes in 2017 with better voice recognition and understanding. Marketers should think beyond text-based queries in 2017, which might be one of the biggest changes in the search industry.
Overall SEO is a tool that all business owners should consider when you have an online presence, therefore thinking about these trends hen updating your SEO is key to building your business online in 2017.
Need some more information on SEO, visit the One Base Media blog on "10 Great SEO Tools" to further your knowledge and get a better understanding of SEO.