It all started with Snapchat, they decided that their app would start letting you post stories to your friends. This trend soon took off, making Instagram and Facebook a little bit jealous.
So, Instagram jumped onto the trend introducing stories into their app, once Instagram started Facebook followed. Meaning that all three social media apps now allowed users to post about their daily activities through their stories.
Once this trend was following, the idea of filters, masks and frames came into play to make your stories more exciting and playful.
But which app has mastered the form of Stories? Well let's find out…
Snapchat Stories.
As we all know Snapchat is the originator of Stories, and by Summer 2014 the engagement on Stories for Snapchat had far surpassed person to person snaps.
Snapchat have also put filters, masks and frames into play for users to play around with on their Stories.
So, now let's talk about the pros and cons of Snapchat Stories;
Pros
Being a newer platform there is less marketing and advertising competition. Giving brands the opportunity to get in early.
Snapchat brought out Stories first, therefore every other app that starts their Stories will always be compared to how Snapchat mastered their Stories.
The filters, masks and frames make users stay on the app to see what's new, their Stories have become entertaining.
They are forever changing the way their Stories work, making changes boost user interest to see what's new and what's changed.
Cons
Ads have started appearing everywhere on Snapchat, especially after Stories, it makes the experience annoying for users.
Not everyone uses the Stories, some users still prefer to send snaps to selected people, some sometimes it feels like you are seeing Stories from the same people all the time, which can get repetitive and boring.
Instagram Stories.
Instagram seems to have a wider net demographically, it also boasts more daily active users.
As of February, Instagram had an estimated 400 million daily active users against Snapchat's 158 million. However, Facebook does easily beat both with an estimated 1.23 billion daily active users (as of December).
So, with Instagram you are more likely to see a variety of different Snapchat stories, some from people you may not know, you just follow each other on Instagram, and some from people you do know.
Instagram is a more visual and expressive app than Snapchat and Facebook, so Instagram Stories are more expressive.
We also have some pros and cons for Instagram Stories and they are;
Pros
You can hide your story from anyone you don't want to see it, without making your account private, you can even hide your story from people that are following you.
Instagram Stories don't just appear in your Instagram feed, if someone you follow has posted a story a ring will simply appear around their profile picture at the top of the app and it's your choice if you open it or ignore it.
Cons
Better used for visual products, people don't generally use Instagram to post about their life, so some users feel Instagram Stories are a little useless in the sense of they are there to post about your life.
Instagram copied Snapchat with their ideas, which isn't very original and unique and as we all know users like to see originality and uniqueness.
Facebook Stories.
So, Facebook launched their Stories in the main app, which makes loads of sense considering Stories have become such a big thing for users.
But Facebook have previously borrowed heavily from the Snapchat playbook, 15 times. They even tried to buy the company back in 2013.
It's all very much like Snapchat, you have filters, masks and frames to choose from to make your Stories more exciting.
There are also some pros and cons for Facebook Stories as well, they are;
Pros
Simple design is relatively easy to use, which will help Facebook Stories do well with its billions of users.
Not a huge delay on making it recognise you, making the process of putting a story up a lot quicker and easier.
The masks and filters is something that Facebook changed, making it a cooler experience for users, with their partnerships it allowed them to have different filters and masks for users to explore with.
Facebook give you the option to post the content of the story directly to your wall as well.
Cons
The quality of the filer options isn't the greatest.
It doesn't quiet have a brand or aesthetic that makes users want to post on Facebook Stories, whereas Instagram inspires you too and Snapchat just wants to help you have a laugh.
Right now, the Facebook Stories just seem a little rushed, I'm sure that will change as they progress and make changes, but right now it doesn't make you want to post a story.
Overall Snapchat, Instagram and Facebook all have pretty good Stories, and as you can see Snapchat Stories have more pros than cons, which isn't surprising considering they started the Stories.
However, I do think it is down to personal preference as to what Stories you use, users will go the app they feel is better, and although from pros and cons Snapchat seems to be better real users may not feel that way.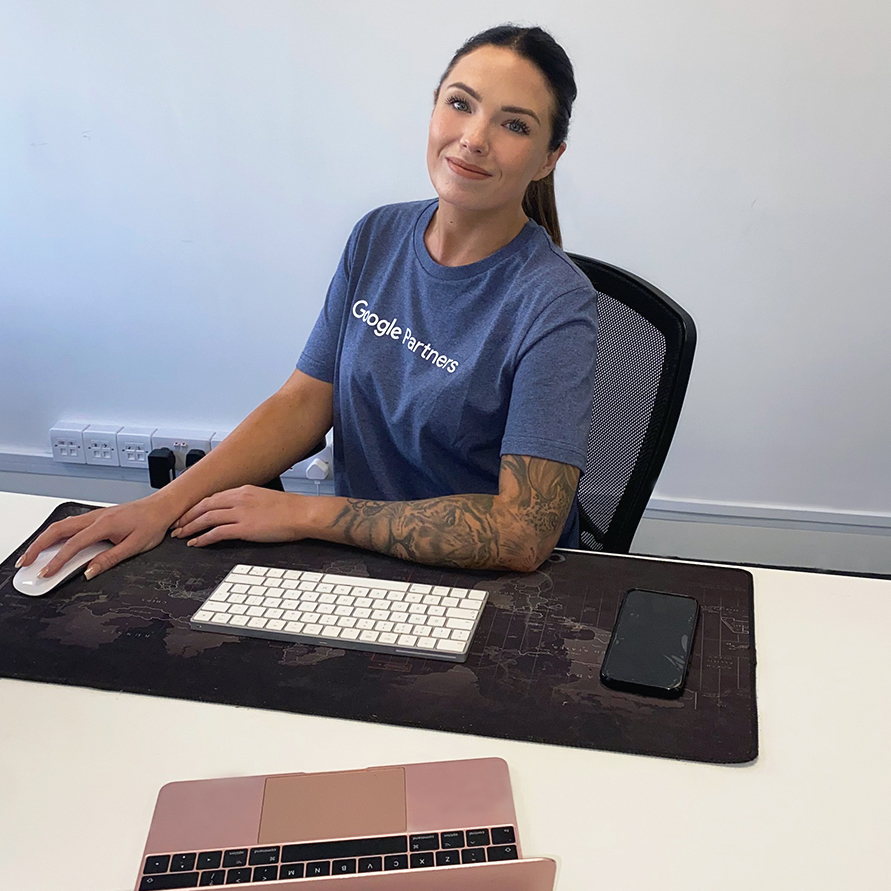 Speak to an expert
Got a quick question about your marketing? Or you want to run through the details of your next big project. We can help.
Speak to one of our experts today on 01702 668207 or send us a message.