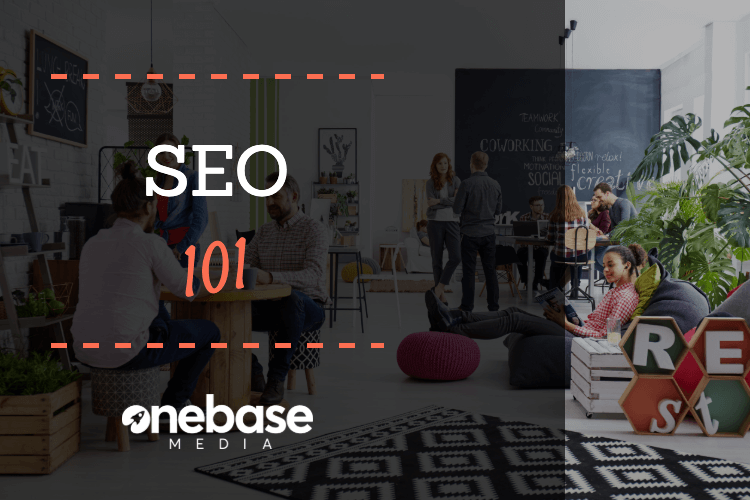 Are you hearing all this buzz about SEO and wondering what it can do for you and your business?
Search Engine Optimization (SEO)
really is the way of the future when it comes to the world of digital marketing. Businesses everywhere can implement SEO in order to boost brand visibility and influence conversion rates. But SEO can be valuable for lots of other reasons, too. If you're navigating the first steps of launching your online business, SEO may sound intimidating or out-of-reach. However, it can be crucial for your initial and long-term business success. In this post, we'll cover the ins and outs of SEO 101. You'll learn what it is, why it's critical for your business, and how you can implement it today! Read on for some powerful SEO 101 insight.
SEO 101: What is SEO?
Search Engine Optimization (SEO) may sound like a high-tech form of digital marketing that only concerns computer scientists and software engineers. However, this couldn't be further from the truth! SEO can be complicated in its own way, especially for business owners just learning about it. But anybody can implement SEO, and we mean anybody. The beauty of SEO lies in its own deep accessibility and relevance. Let's look a little closer at what this means.
1. SEO Is All About Search Engines
The internet is a vast marketplace of ideas and information that is growing daily. But the internet is becoming more than just a platform for sending emails and checking the news. People conduct Google searches every day to gather knowledge. They may be looking for services or businesses nearby. Or they may be seeking answers to critical questions. Search engines truly are the way of the future when it comes to modern methods of acquiring information on the spot. Search Engine Optimization (SEO) understands the great value of this trend and helps you take advantage of it as a business. Think about it. Some people have probably already found your business through a Google search. They may have navigated to your website or social media profile as a result. Or perhaps they haven't yet because you're still
developing your website
and other digital platforms. Whatever the case, taking advantage of the fact that people find businesses through Google searches can mean getting noticed online. It can mean more clicks to your website and potentially more conversions. Think about the typical Google search experience. A user generally types in a handful of words that roughly encapsulate the idea of what they're seeking. Google will then present search results in a certain order that reflects the best and poorest matches for this specific search. The better matches will be at the top of the first page of results. As the pages increase, the matches get more and more distant. Most users aren't likely to peruse the second or third pages of search results. You guessed it–the higher the ranking your website or other page has for certain searches, the more "visible" it is to users. This can mean a higher likelihood of earning a click. SEO directly influences your ranking so that you can boost your visibility across the board.
2. SEO Involves Keywords
So how does SEO do this? SEO 101 is always about keywords. SEO means anticipating those keywords that users type into search engines such as Google, Bing, or Yahoo in order to discover your business. It also means building those keywords into your digital content so that you can effectively "match" those anticipated searches. You can think about SEO as a matching game, actually! Building keywords into your digital content is, in effect, the "optimization" portion of SEO. There is a science to it, but it isn't as tricky as most business owners might expect. SEO 101 is all about choosing powerful keywords. A powerful keyword is typically one that is trending at the moment. It may even be one that your competitor is using successfully. It is also specific to your product or service. Keywords can be long or short, depending on the nature of your business. You can choose keywords by doing some of your own independent research. In fact, SEO 101 often concerns a lot of initial research. Pretend you're a target user and generate a handful of possible Google searches. What appears in the search listings? You can also refer to online tools such as
Google's Keyword Planner
to brainstorm keywords for your content. It's wise to optimize a single page of online content for one distinct keyword. Because your website has multiple pages, a different keyword per page can give you a range of searchable content.
3. SEO Means Optimizing
Let's chat a bit about what some basic SEO on-page optimization looks like. On-page optimization is what it sounds like: keyword integration on a single website page. There are other types of optimization, such as local SEO and social media SEO. But for the purposes of this SEO 101 tutorial, we'll talk about on-page. Once you have chosen some powerful keywords for optimizing, it's time to integrate them into your existing content. Integration can be quite straightforward. Think about optimization as sprinkling your keywords throughout a body of text, much like sprinkles on a cake. However, it's critical to be intelligent and artful with these sprinkles. An over-optimized page will be a red flag to Google, and can actually harm your ranking. Similarly, keywords that are merely tossed into content for the purpose of a higher ranking will look suspicious to web crawlers. Your readers should be able to engage with every page and not notice the keywords as they read. For some business owners, it's easier to develop website content after keywords have been chosen. Others find it simple to integrate keywords into what they already have. A general rule of thumb to follow when it comes to SEO 101 is to use a keyword about five times per 500 words of digital text. What's more, it's critical to incorporate a keyword in the title of a page, a secondary header, and the introduction of the content. It's even possible to optimize images or multimedia content so that these can appear in Google Images searches. You can do this by accessing the file details of a media file and incorporating keywords in the title of that media file and ALT description.
4. Google Has Its Own SEO Rules
Any trustworthy SEO 101 tutorial should talk about Google's role in all of this. Google is a lot smarter than most people think, especially when it comes to SEO. While a "matching game" is a great primitive way to think about SEO, Google also aims to match searchers with the most authoritative results possible. After all, Google has to make its own living! Google has developed
its own algorithms
for determining search ranking. These are constantly changing, and Google isn't always forthcoming about what they are. But it does give some clear recommendations about how to boost your chances for a higher ranking. Check out its
guidelines to a Google-friendly site
, for example. A lot of these guidelines have to do with proper keyword selection and optimization. But it also has to do with some other things that can support your "authority" as an online platform.
Content
Google gives preference to websites that consistently deliver the best content to visitors. Google-friendly content is well-optimized, for one thing. But it is also well-written and concise. Authoritative content knows what it's talking about and doesn't hedge. Lastly, it is relevant to visitors. Google loves content that informs and it loves content that is valuable in some way. Accordingly, SEO 101 often means spending some time developing intelligent copy on all pages of your website.
Other Platforms
You can indicate your authority as an online business by developing a solid presence on other platforms. Your website is central when it comes to SEO. Most SEO efforts will help grant your web pages the visibility they need to influence conversions and sales. But social media, for example, can also leverage your website and SEO efforts. What's more, active business profiles on Facebook and Twitter can elevate your image as an authority in your industry. Google also prioritizes businesses with citations on local directories and review sites, such as Yelp, Yellow Pages, and TripAdvisor.
Flexibility
When it comes to SEO 101, it's important to note that SEO is a fluid tool. Google is, after all, always modifying its algorithms. Consumers, too, are human–what they want one day may not be what they want the next. Accordingly, customers won't always be typing the same keywords into Google in order to discover you. It's important to be flexible in any SEO campaign and to change your keywords when it's time. Staying on top of SEO trends can keep you competitive in Google's eyes and beyond.
SEO 101: Why Does Your Business Need SEO?
Now that we've dived deep into SEO 101, let's discuss why it's essential for your business.
1. SEO Improves Online Visibility
SEO is, at its heart, a marketing tool. Marketing is all about getting the word out about your product or service in order to obtain more customers. SEO helps "get the word out" in exactly this way by giving your online content greater visibility. An effective SEO campaign can double and even triple your current visibility. It can also mean reaching customers you haven't reached before, simply by choosing the right keywords. You can expand market visibility easily with SEO. More online visibility is essential if you are a business that operates solely online.
2. SEO Can Prove Your Authority
If your online content is consistently appearing in most search results, consumers will be more likely to view you as an authority. After all, Google views its highest ranking results as authoritative sites for specific keywords. Consumers will see your high ranking and immediately evaluate you as a trustworthy source. This can work wonders in retaining existing customers in addition to acquiring more.
3. It Can Bring in Local Customers
If you are a local institution, you may depend on a large local customer base. It can be tough, however, working from this limited base. Local SEO can help you make the most of your community by bringing them to you on their terms. Optimizing content for local searches boosts your ranking for direct business searches in your area, such as "
shoe shop in Bristol
" or "best cafe in London." It can also open the pathways for online reviews, which can play a huge hand in elevating your reputation and visibility. Did you know? Many people nowadays incorporate using
Top rated VPN
to help them understand the requirements of their audience. They can adjust their marketing strategies according to the needs of their local customers.
4. It Dovetails With Other Marketing Campaigns
SEO 101 isn't just about your website. Highly optimized content is an ideal foundation for other marketing efforts. SEO is especially ideal when you are launching a social media campaign. It is possible to optimize social media content, after all, including video and images. If you've recently launched a blog, you can optimize blog content for specific keywords. Blogs provide business owners with a fertile channel for delivering optimized, valuable content to consumers. If you want to leverage your total marketing efforts, SEO is your answer.
5. It Forces You to Re-Evaluate Content
We've discussed in this SEO 101 tutorial how important content is for a successful SEO campaign. The fact that SEO forces you to re-evaluate your online content is incredibly valuable in itself. This is because content really is essential when it comes to engaging with customers of all kinds. Consumers are generally more choosy these days and suspicious of sales-driven advertising. They prioritize businesses with a proven record of engaging personally with their clients. They respond to advertising that is specific, transparent, and informative. SEO will ensure that your content resonates with customers.
SEO 101: How to Get Started
This concludes your SEO 101 tutorial! Now you have a solid understanding of what SEO is and why it is essential to your business. To recap, SEO is a marketing tool that takes advantage of search engine popularity. It involves choosing intelligent keywords and integrating these into digital content in order to boost Google rankings. SEO can work wonders for your business, no matter what industry you are a part of. It can transform your online visibility, impact sales, and help you produce the content that will keep you competitive. You don't have to tackle SEO alone, however. We're here to help you go from SEO 101 to full launch at One Base Media. If you're ready to take your digital marketing to the next level,
start a conversation with us
now!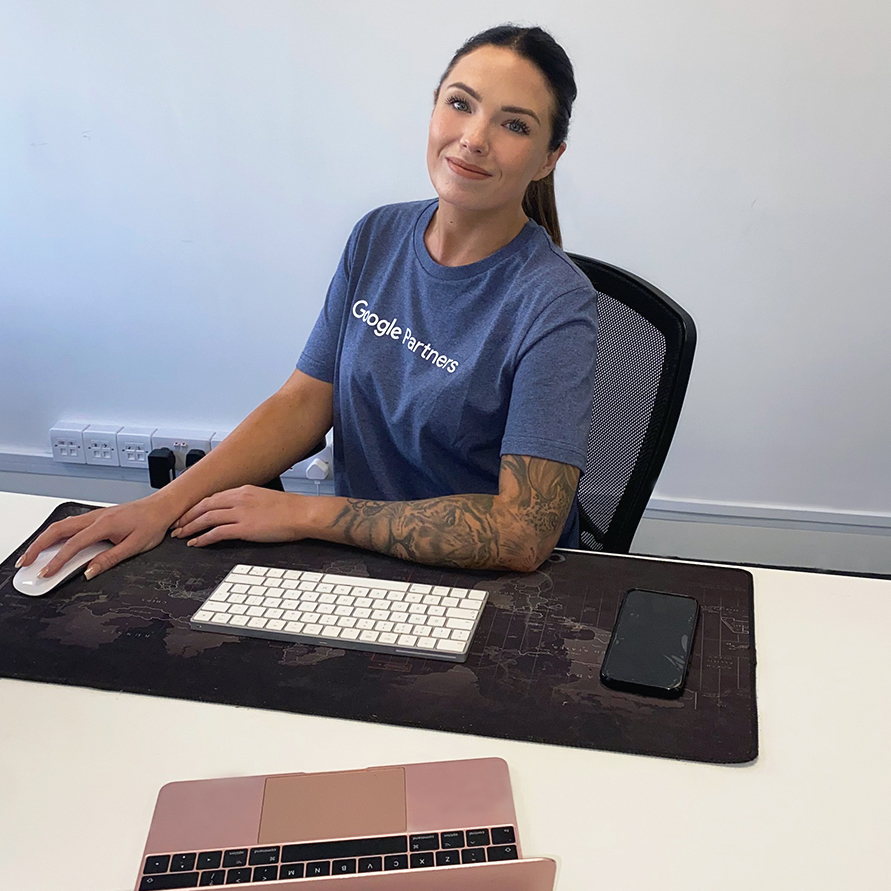 Speak to an expert
Got a quick question about your marketing? Or you want to run through the details of your next big project. We can help.
Speak to one of our experts today on 01702 668207 or send us a message.