To begin your keyword research with SEMRush, sign up for an account. Once you've created an account, log in, and you will see a section for "competitive research" and an area for "keyword research". Here you can enter a domain or a seed keyword to get started.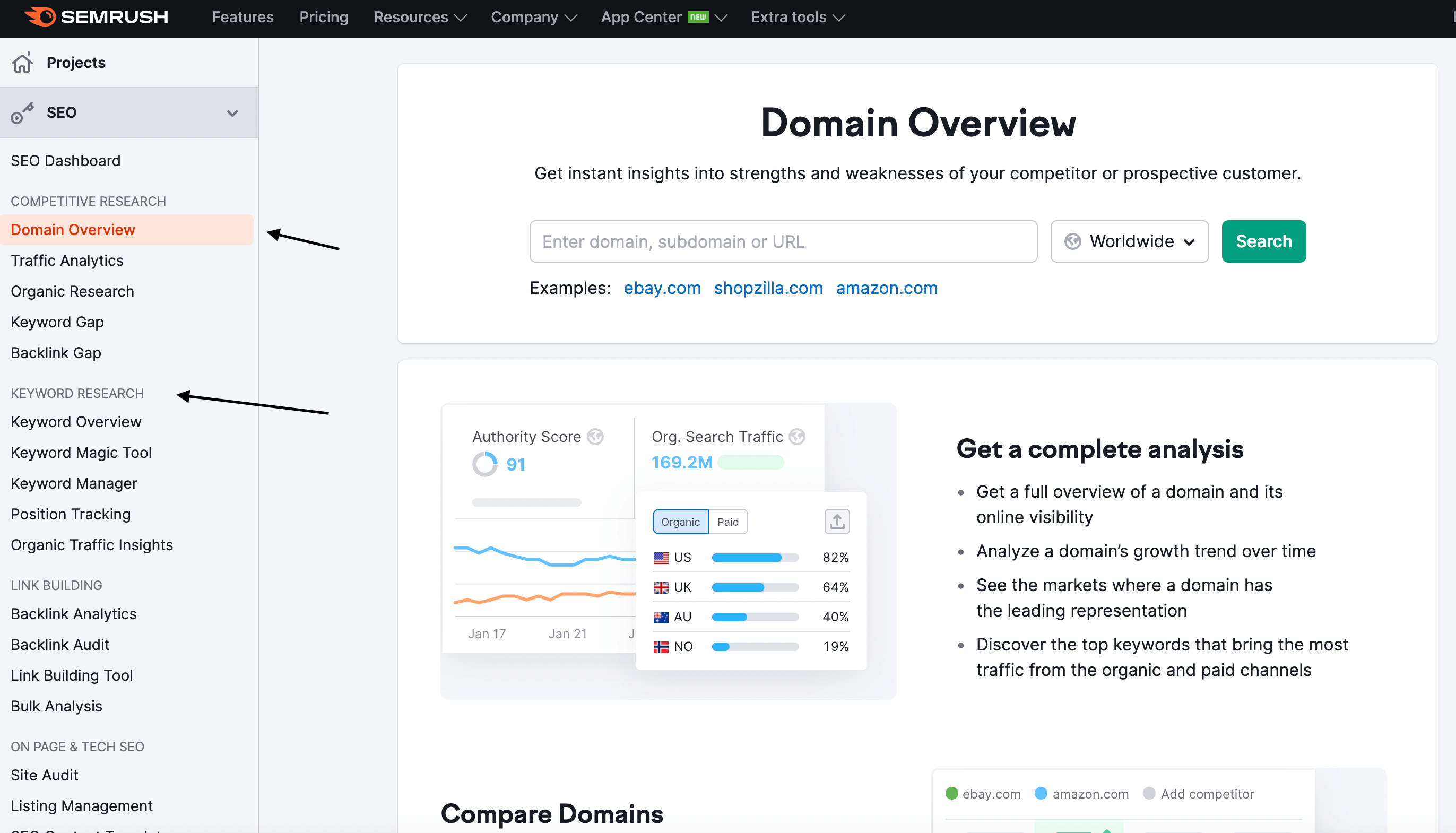 If using a domain, SEMRush will provide insight into what keywords that domain ranks for in organic search.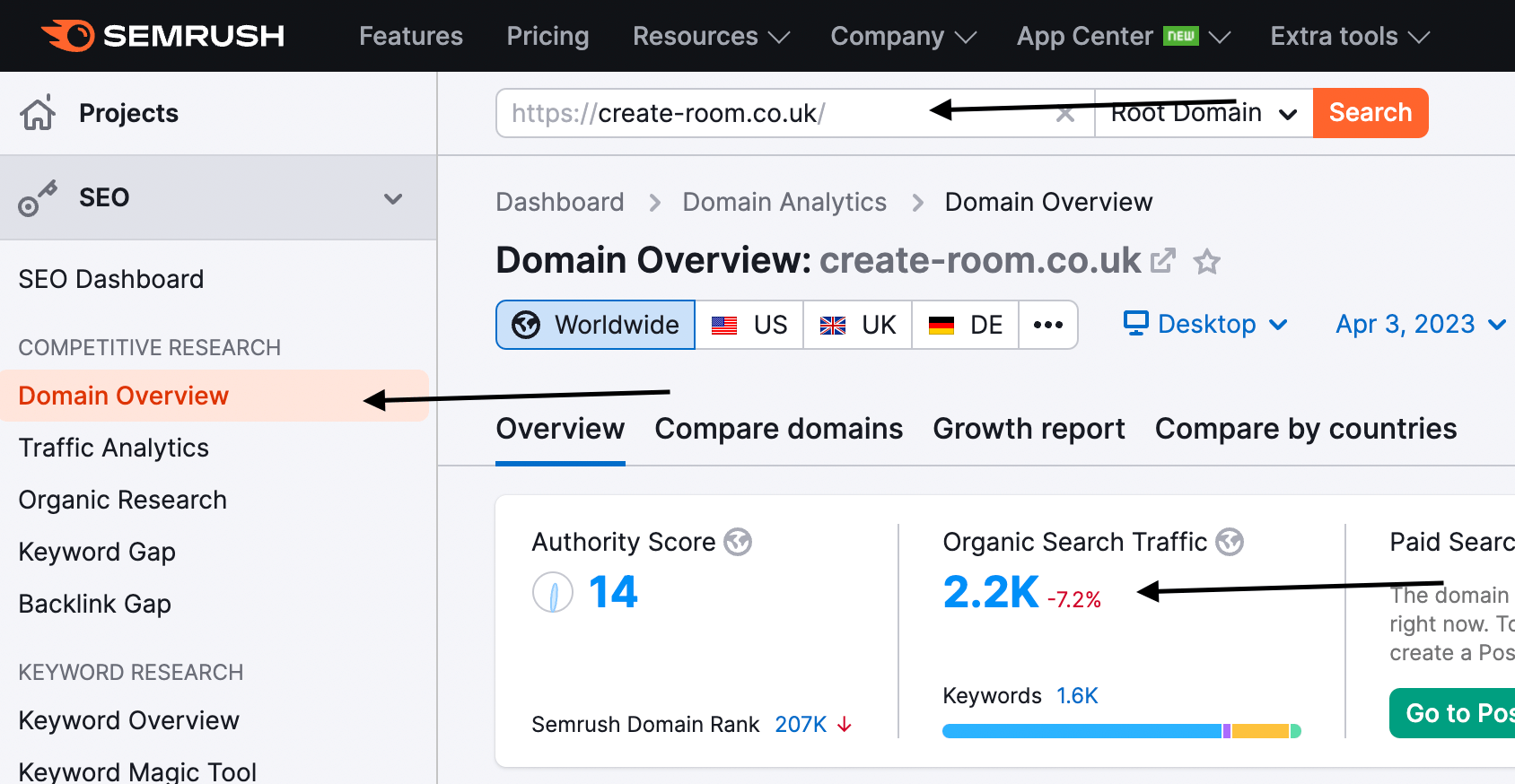 You can then dig deeper into each keyword to get more information on its monthly volume and estimated cost-per-click (CPC). This data can be used to determine which keywords are worth targeting as part of your SEO efforts.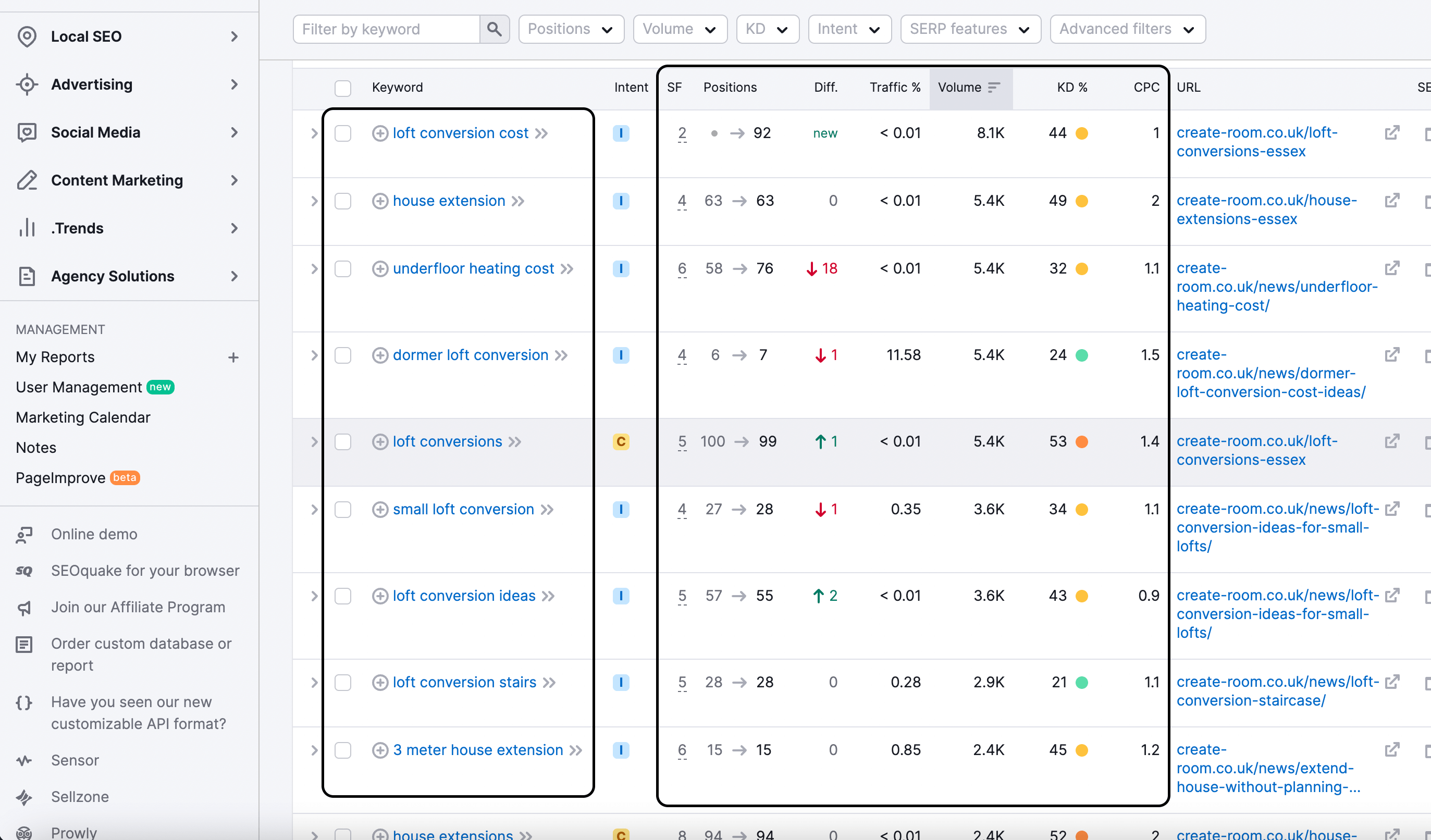 For those just starting with keyword research, the "Keyword Magic Tool" on the left-hand side of the page is a great resource.
This tool allows you to enter one keyword and then get a list of related keywords that can be used in your SEO campaigns. You can start by entering a broad keyword such as "local builders" and then filter down the results based on monthly search volume, estimated CPC, competition level, and other factors.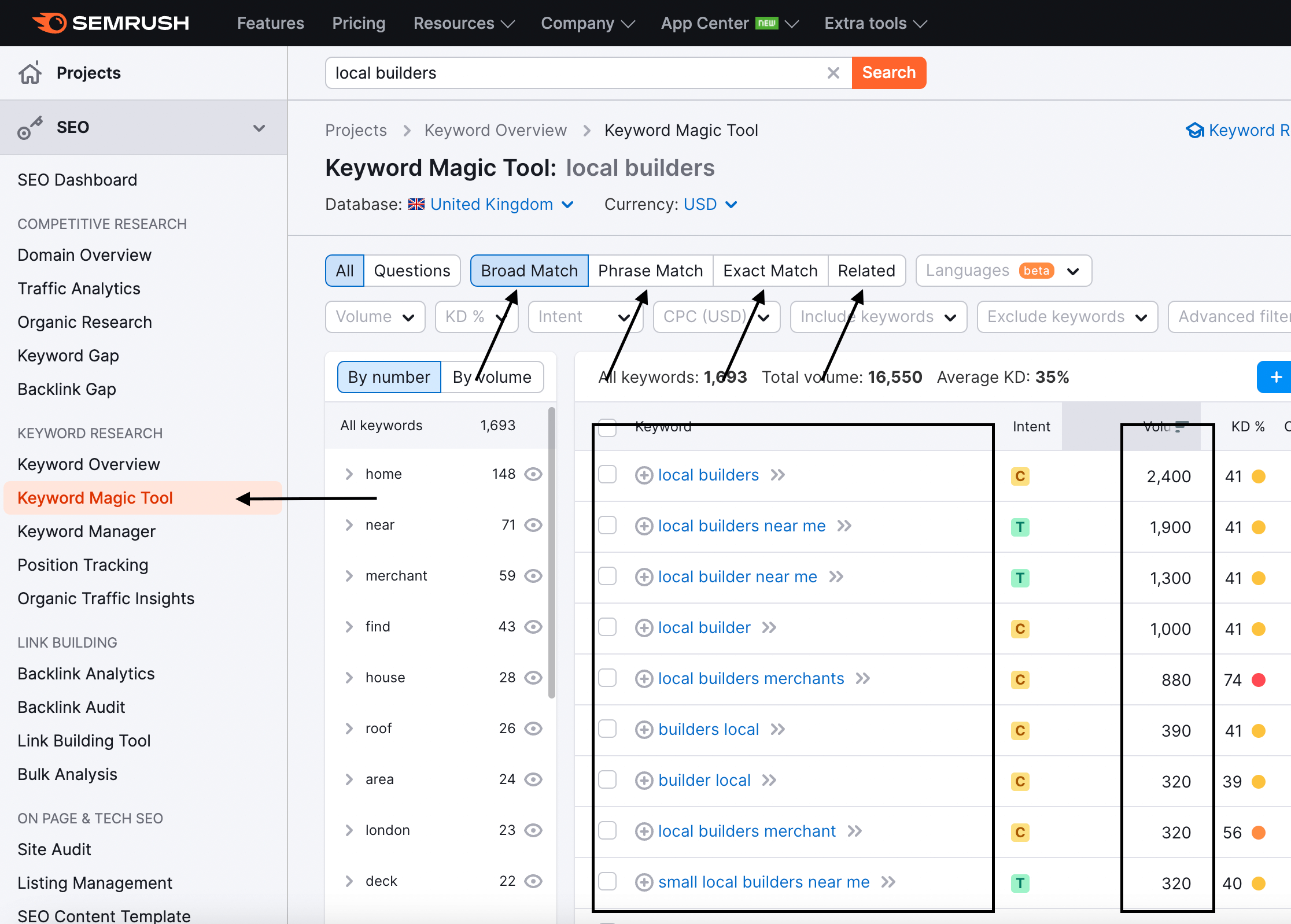 Once you have identified relevant keywords for your website or business, you can easily export them into an Excel spreadsheet for further analysis.
You can also get a 30-day free trial on SEMRush and start tracking how well your website performs with specific keywords over time.
By setting up Keyword Analytics within your project settings, SEMRush will continuously monitor how each keyword ranks across multiple search engines and how each keyword performs in organic search.
Overall, SEMRush is an excellent tool for keyword research and SEO analysis. By understanding which keywords to target and track, you can make informed decisions about your SEO strategy that will help increase your website's visibility and drive more organic traffic. Give it a try today!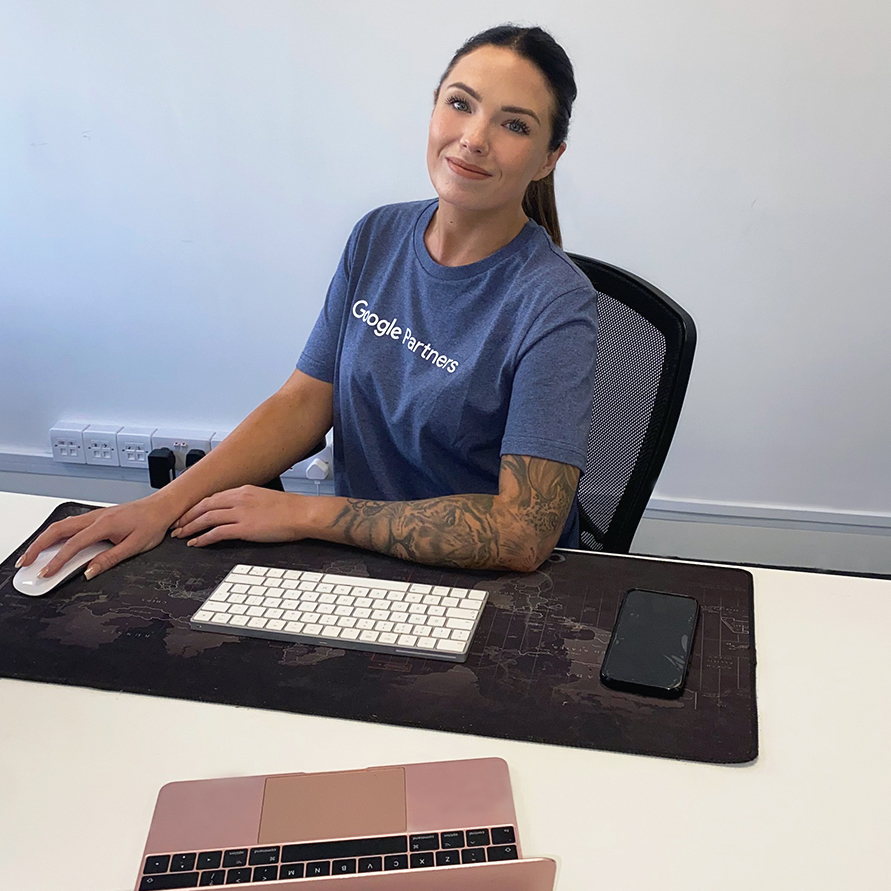 Speak to an expert
Got a quick question about your marketing? Or you want to run through the details of your next big project. We can help.
Speak to one of our experts today on 01702 668207 or send us a message.