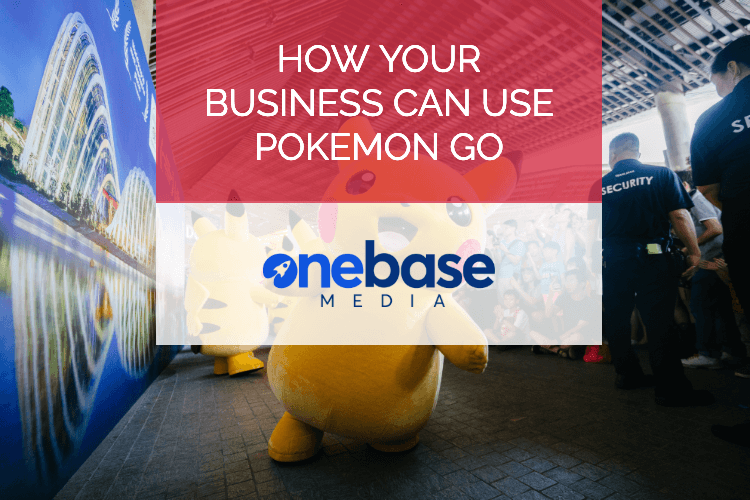 Pokemon Go is a new game that focuses on using Augmented reality in order to deliver outstanding gameplay opportunities and a new way of interacting with the real world via a mobile app. What makes Pokemon Go so successful is the fact that not only is it used for around 43 minutes per day, but 60% of all US users that downloaded it actually plan to use or even use it on a day to day basis which is what makes it very good to begin with. The usage is so massive that it actually managed to get over giants like Whatsapp, Facebook Messenger and even Instagram, a testament to the power that this game has.
Why is Pokemon Go so successful?
The main reason behind its success is that Pokemon Go allows you to catch Pokemon in the real world. It requires you to explore the real world and you will receive notifications based on where you are and where Pokemon are located. Not only that, but some of these creatures are rare and others have distinctive skills. All of this combined managed to provide you with a wide range of challenges and interesting quests that you need to complete at all times.
One of the interesting things with Pokemon Go is that these creatures are collector items. You can collect them, you can evolve them and even engage them in battles against other Pokemon. There are gyms where you can train your creature and eliminate others but you also have locations where you can refuel your item stash and acquire new stuff that you can use as you play. This is what makes Pokemon Go so different to begin with, because you have complete control over how and what you play. You also get the opportunity to dominate the battlefield with the proper Pokemon if you can evolve it properly.
How does this help a business?
Up until this point, Pokemon Go seems like a fun game but something that your employees might play outside the office. Why should you focus your attention on this game and why is playing this title a good idea? The reason is simple and it comes in the form of PokeStops and gyms. These are usually located at various landmarks around the city and players have to visit them very often if they want to play. If your business is found near a gym or a PokeStop, you can easily gain the attention of those players by offering services that cater directly to their needs. Even if you share with them a very small discount you are bound to get a whole lot of fun and that's what will make the experience well worth it.
Even if you are not located at a PokeStop, you will still be able to harness quite a lot of potential from this game. All you have to do is to try it out and you can rest assured that results will be very well worth it in the end. The question still remains, how can you harness the power of your business and take advantage of Pokemon Go? Here are some tips to help.
Start with a lure party
Players can purchase lure modules that will be able to attract Pokemon to their own area. What you need to do here is to get the app, create an account and once you play for a few minutes to get the app started, you will be able to access the shop. Your will have to purchase lure modules which are very cheap to begin with and people will come to your area. Keep in mind that the lures will last for around half an hour so if you want to use multiple ones during the same day, you will need to purchase multiple ones.
This is an inexpensive marketing idea but one that manages to pay off immensely in the long run. Add in some free samples outside your business and set the lures for pokemon there as well. People will come there very fast and you will be able to harness the potential of this app very fast.
Create a Pokemon hunt
The Pokemon Go hunt is basically an experience where people add up together with the main purpose being the hunt for Pokemon's. It's a very interesting opportunity for sure and one that does help you boost your business. The way you capitalise on this is the fact that you can put an advert on social media where you advertise yourself as a Pokemon Go hunt starting point. You can offer the trainers drinks and other similar things not to mention that they can peruse your offerings which is a plus. A good way to do this type of hunt is to create hashtags as these will make it easier for you to spread the word and make people know more about what your business does for them. Plus, you will be able to draw a route for the hunt and then you advertise it on Facebook. It's that easy to do and results can be amazing.
Reward players when they come at your business
Use a hashtag or any way you can use in order for them to access something special. It all comes down to you to choose what would be free but in the end, you need to offer them an incentive or something like that. You just have to be creative because if you do so the results can be great for you. Plus, there are plenty of interesting freebies you can share with them. Obviously, players would like to have discounts and you can share them on social media. Just remember to create a hashtag that integrates Pokemon Go and your company name to get the best exposure and results.
Creativity
Aside from the aforementioned ideas, there are dozens of other creative things you can do here. The Pokemon Go creator stocks are booming and the upcoming updates will allow you to even trade Pokemon as well as access you a ton of cool new stuff. Marketing in 2016 seems to focus on what's trending at any particular point and that's what makes Pokemon Go so immersive and fun to begin with. The more you focus on Pokemon Go at this time the better the results will be for your business. Customers like to see companies interested in them and their preferences so with Pokemon Go based marketing and advertising you can really get a wide range of incredible results. Take your time and do all you can to generate something great.
If you choose to invest in Pokemon Go you won't even need a lot of money which is a major plus. You just need to get some lures, or you just have to advertise on social media and create hashtags. The Pokemon Go marketing ideas are simple, inexpensive but a lot of fun to use. If you choose to integrate them within your business, then you will be able to harness some great results and in the end, this can really push your business to new boundaries. Give this great marketing opportunity a try as you will not regret it.