If you need help with the conversion rate of your window leads to sales, these tips will help you sell more windows and doors.
The window and door industry is plagued with low-performing salespeople. Once you have attracted a healthy flow of leads, your sales team will need to convert as many of these potential customers into paying customers. This blog will list the top 10 ways to sell windows and doors.
10. Stay Up to Date
Keeping up with industry trends is essential for selling windows and doors successfully. Read trade journals, attend conferences and network with other professionals to stay on top of changes in technology, pricing or design that could impact customer demand or preferences.
9. Make it Easy To Buy From Your Window And Door Company
Once you have done the job to attract leads, make buying windows and doors as simple and hassle-free as possible by offering easy payment options, delivery services and installation assistance.
y taking these extra steps to make the experience smoother for potential customers, they are more likely to return.
8. Cross-Selling Opportunities
When selling windows and doors, explore any cross-selling opportunities that may be available to increase customer spend.
For example, suggest blinds or screens along with windows, or offer door handles and locks with doors.
This can increase your sales and provide customers with a complete package for their purchase.
7. Referrals and Reviews
Ask for referrals from satisfied customers and reviews on social media or other platforms.
Word-of-mouth promotion is a powerful tool to help spread the word about your products and services.
By educating customers, providing samples, offering financing options, comparing prices, highlighting benefits, following up with customers and seeking referrals and reviews, you can increase sales of windows and doors' sales!
6. Follow-Up
Follow up after sales by checking in on installation progress and customer satisfaction.
This demonstrates that you care about the experience they have with your product and helps build a positive relationship between you and your customers.
5. Highlight Benefits
Focus on highlighting benefits such as savings in energy costs, improved security and better insulation for a quieter home when discussing product features with customers.
This helps them understand why these products are worth their investment and encourages them to buy more windows and doors from you.
4. Compare Prices
Showing customers how your prices compare to competitors can help build trust and demonstrate your value.
Share any promotions or discounts on larger orders, as well as warranties or guarantees that come with your products.
3. Offer Financing Options
Many customers may need financing options to make a large purchase.
Offering flexible financing plans can encourage customer spending by allowing them to pay over time or receive discounts with larger purchases.
2. Provide Samples
Invite customers to view samples of your products in person before making a selection. This lets them get a better idea of what they are purchasing and helps build trust between you and the customer.
1. Educate Customers
Take the time to educate customers on why windows and doors are essential investments for their homes or business. Explain how proper installation will increase energy efficiency, decrease noise pollution, improve security and add value to their property.
By following these sales tips, you can ensure that you are selling windows and doors effectively and helping customers make informed buying decisions.
This will help to maximise your profits and increase customer loyalty, leading to more repeat business in the future.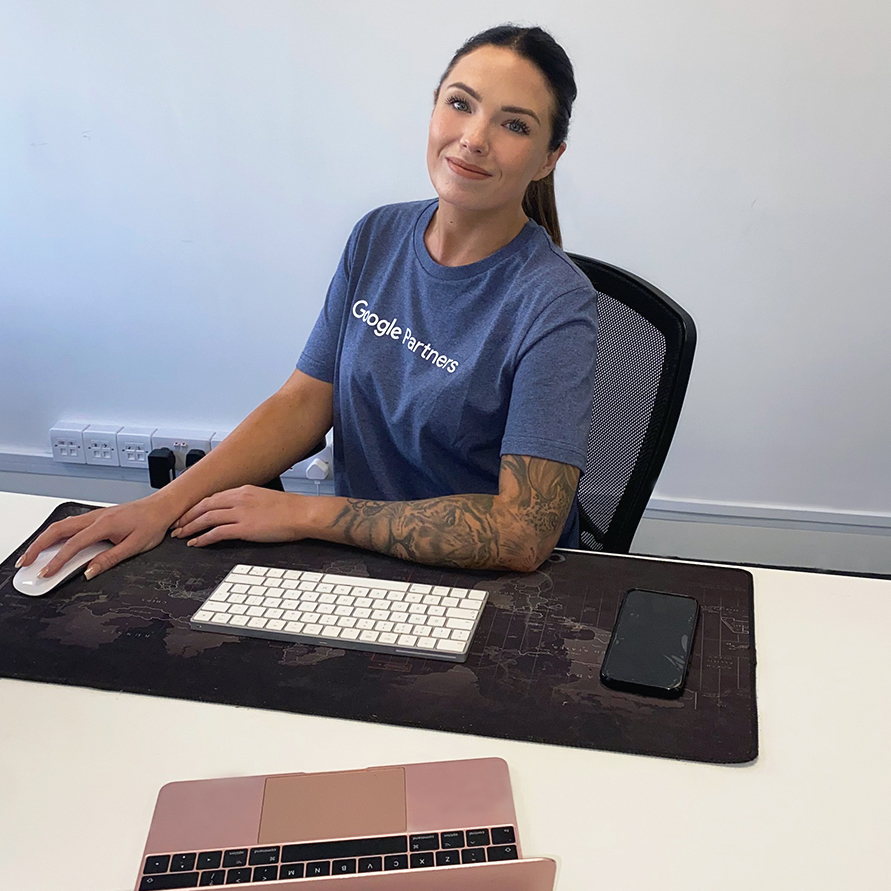 Speak to a construction industry marketing expert
Got a quick question about your marketing. Or you want to run through the details of your next big project. We can help.
Speak to one of our experts today on 01702 668207 or send us a message.