If you own a driveway and paving company, you know how important it is to be seen online by potential customers.
One of the best ways to achieve this is by creating engaging and informative blog posts that are relevant to your target audience.
But where do you start? In this blog post, we will cover the best ways to find blog post topics, why they are essential for generating organic traffic and how we can turn organic traffic into driveway leads.
How to find topics using ChatGPT
Types of blog posts for driveway & paving companies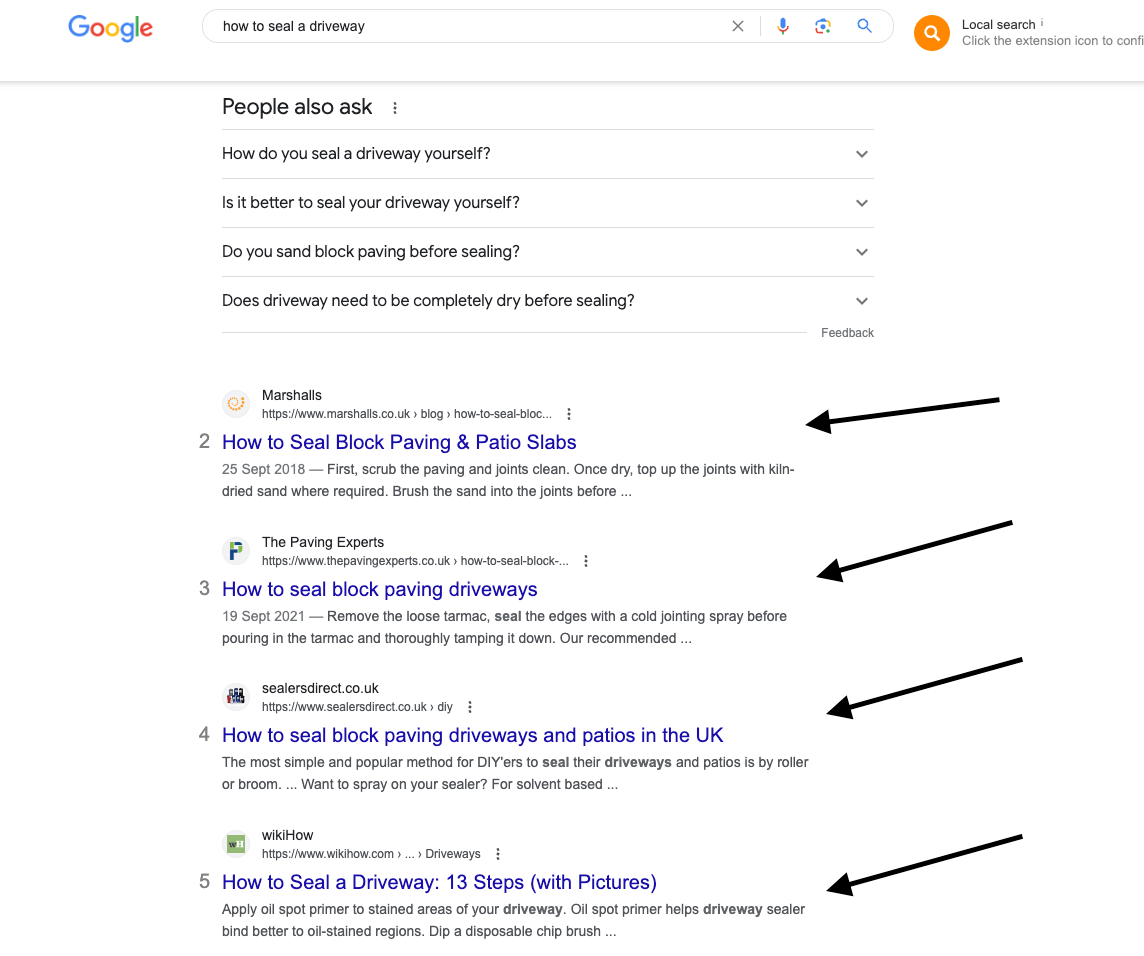 Educational Posts – One great way to engage your audience is by educating them about driveway and pavement maintenance.
You could write a post about the benefits of seal coating or the dangers of ignoring potholes.
Use your expertise to provide valuable information to your readers; they will be more likely to turn to you when they need your services.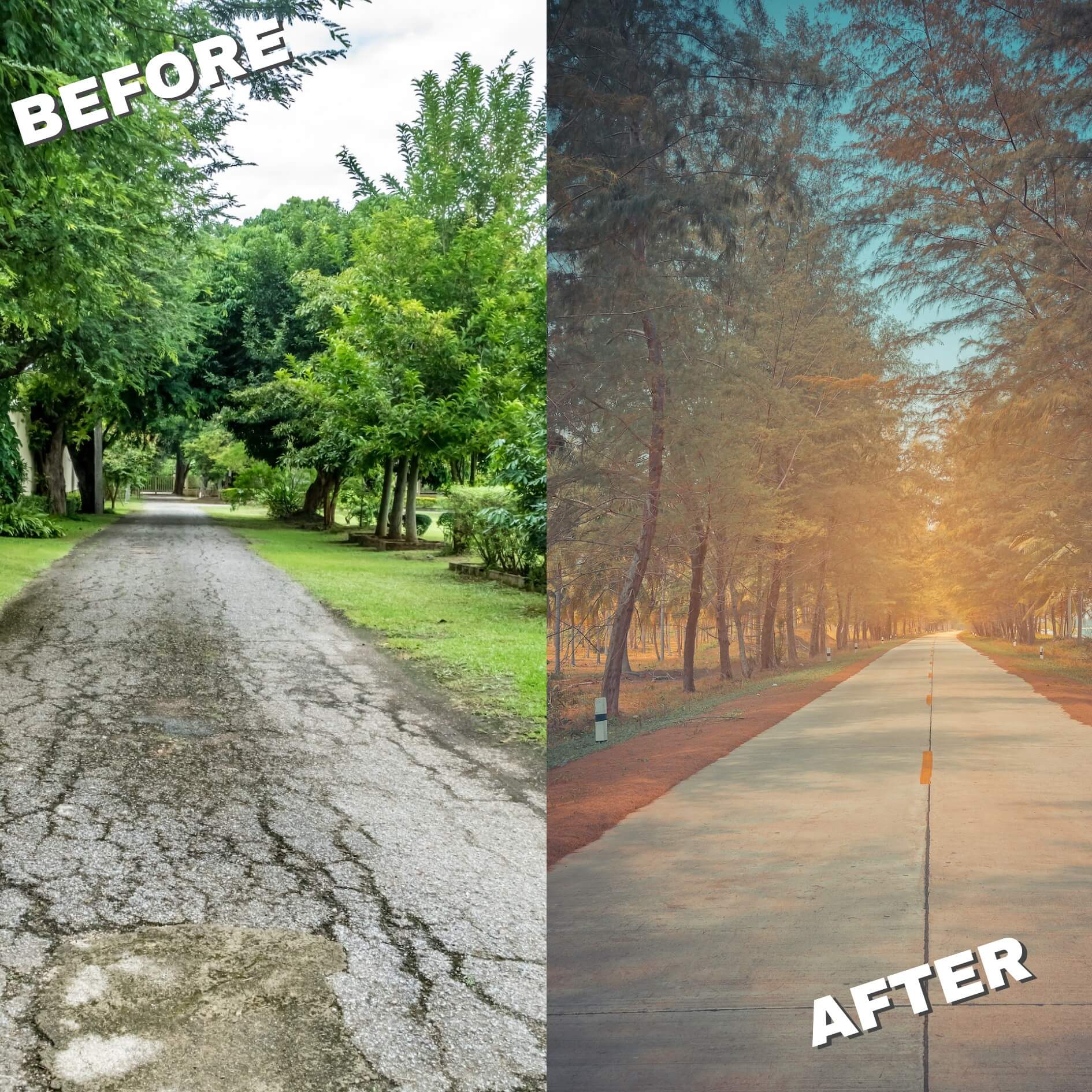 Before-and-after pictures & stories: People love to see driveway and paving transformations.
Create blog posts that showcase the before and after images of the driveways you've worked on.
Tell the story of each project, including any challenges you faced, the budget spent and the customer's testimonial.
By doing this, you're providing social proof that your services produce genuine results.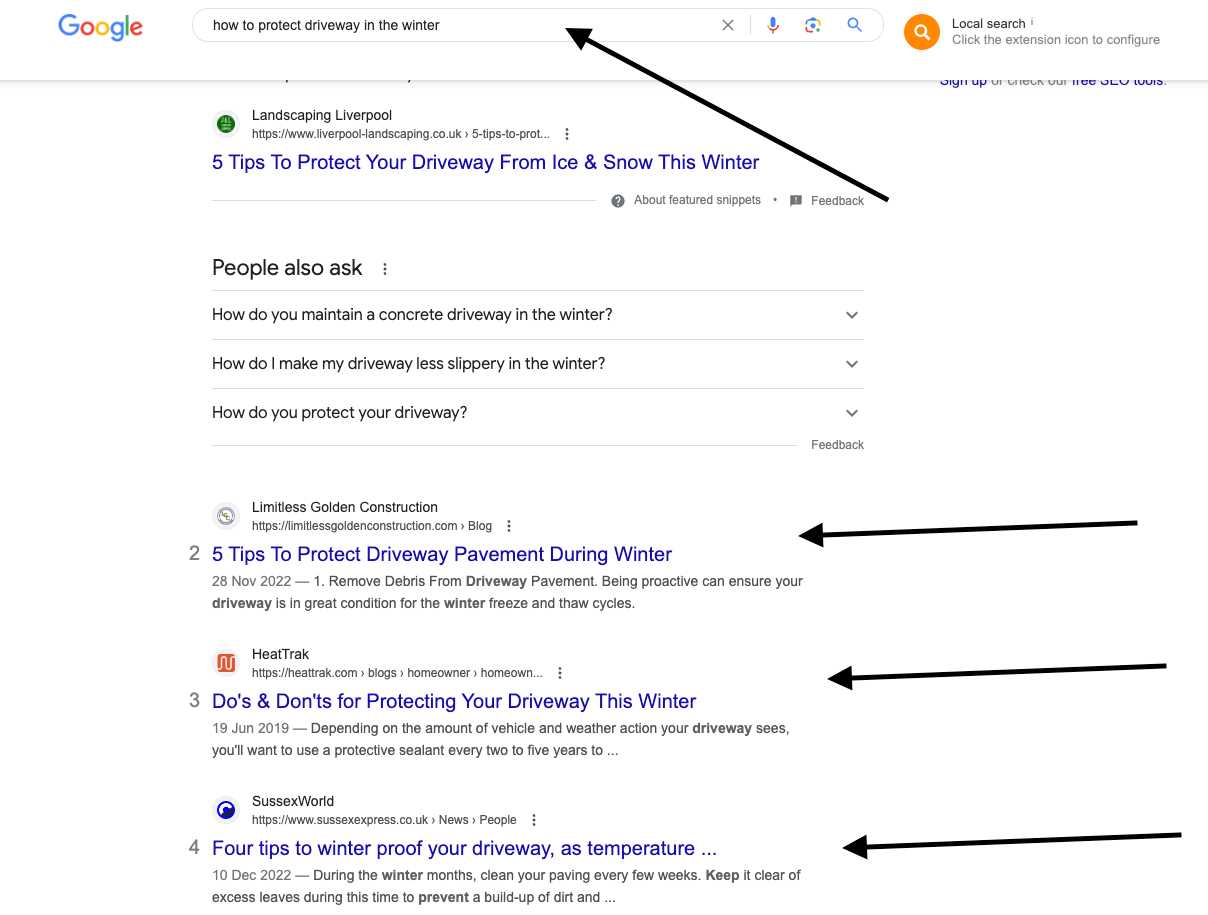 Seasonal Maintenance Posts: As a driveway and paving company, you know different seasons require different maintenance procedures.
Create blog posts describing your seasonal maintenance, including what to do in the colder and hotter months to protect your driveway.
By doing this, you show your expertise in providing comprehensive maintenance solutions to your clients.
Industry News and Trends – Keep your readers up-to-date on the driveway and paving industry trends.
Write posts about new technologies, techniques, and materials that could improve the longevity of their driveways or reduce maintenance costs.
This will establish you as an authority in your field, and your readers will trust you to provide the best and most current services.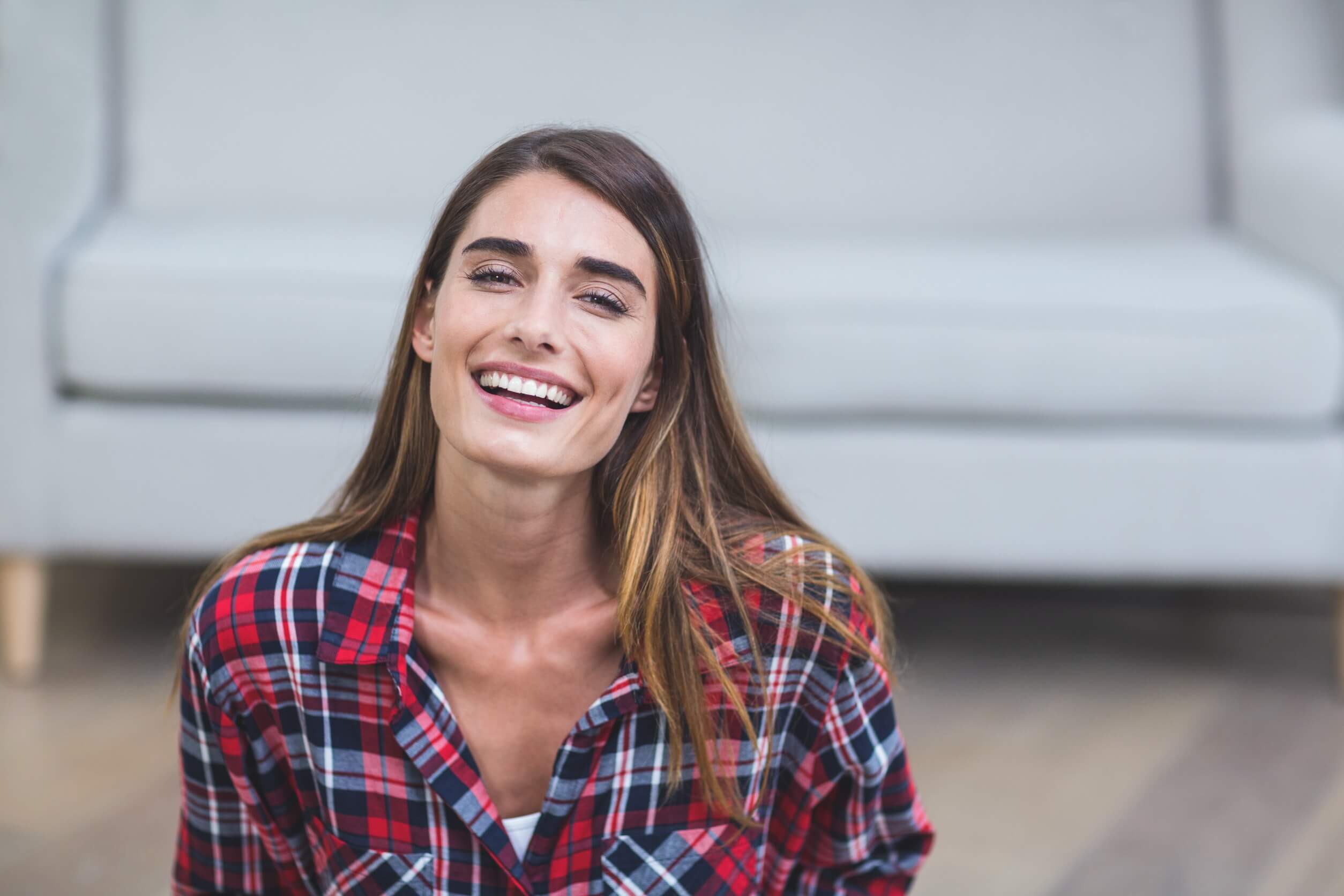 Customer Success Stories: Another way to provide social proof is by showcasing real-life examples of your happy clients.
Write posts that tell the story of a satisfied customer, including what they needed from your services and how you helped them achieve their goals.
This will build trust and establish credibility for your services. Video testimonials work great.
Simply ask your customer these three questions, what did your driveway look like before we started? What was it like working with us?
What was the result? And would you recommend our services to anyone else?
Put this together in a 1-2 min video and post it on the blog. These kinds of testimonial work brilliantly for getting more leads.
Convert blog traffic into driveway leads
1. Offer a lead magnet
A lead magnet is a free resource that your blog visitors can download in exchange for their email address. Examples include ebooks, checklists, webinars, templates, and case studies. Create a lead magnet that is relevant to your blog topic and offers value to your readers. For example, if you're a digital marketing agency, you could offer a free guide on SEO tactics. Be sure to promote your lead magnet in your blog post and make it easy for readers to sign up.
2. Use opt-ins
An opt-in form allows visitors to sign up for your email list in exchange for updates, exclusive content, or offers.
Place an opt-in form on your blog sidebar or at the end of your post.
Make sure the form is visually appealing, and highlight the benefits of subscribing to your list.
Test different opt-in forms to see which performs best.
3. Add CTAs
A call-to-action (CTA) is a button, link, or image that prompts visitors to take a specific action. Examples include "Get a free driveway quote" "Free driveway quotation" or "Book a home visit today" CTAs can be placed within your blog post, at the end of your post, or in your website header.
Make sure your CTA is clear, concise, and stands out from the rest of your content. It's best to use a different colour to the rest of the website to make this stand out; we have found the best colour to use is usually green or orange.
4. Use retargeting ads
Retargeting ads are ads that follow visitors after they leave your website. Have you ever clicked on a website only to then go on social media and start seeing ads from the company? This is retargeting.
Retargeting ads can remind visitors of your brand and encourage them to return to your site. Use retargeting ads to promote your product or service, and also offer a special promotion to entice visitors to become leads.
5. Use exit-intent pop-ups
An exit-intent pop-up is a form that appears when a visitor is about to leave your site.
These pop-ups can be used to offer a last-minute incentive to visitors before they leave.
For example, you could offer a 20% discount, a free site visit, or a free brochure copy.
Use exit-intent pop-ups sparingly and ensure they are visually appealing and easy to close.
Driveway blog post topic ideas
How To Remove Oil Stains From a Driveway
How Much Does a Driveway Cost
How Much Does Resin Driveways Cost
Resin Driveways Pros & Cons
Price Of An Asphalt Driveway
How To Use Vinegar To Kill Driveway Weeds
Complete Price Guide For Driveway Installation
What Are The Different Colours For Block Paving
Best Pressure Washers For Driveways
How To Seal a Driveway
Best Types Of Gates For Large Driveways
Best Driveway Material For Heavy Vehicles
The Benefits of Choosing Asphalt Driveways for Your Home
Concrete vs. Pavers: Which Material is Best for Your Driveway?
The Environmental Impact of Different Driveway Materials
How to Maintain the Longevity of Your Paved Driveway
Creative Design Ideas for Patterned Concrete Driveways
Choosing the Right Colors for Your Interlocking Pavers
The Pros and Cons of Permeable Paving Solutions
Top Trends in Driveway and Paving Designs for 2023
Enhancing Your Curb Appeal with a Beautiful Driveway
Steps to Take Before Installing a New Driveway
Why Proper Drainage is Crucial for Your Driveway's Health
The Role of Sealcoating in Extending Your Driveway's Lifespan
Exploring Alternative Eco-Friendly Driveway Materials
Winter Care Tips for Maintaining Your Paved Driveway
How to Repair Cracks and Potholes in Your Driveway
Adding Value to Your Home with a Well-Designed Driveway
Innovative Driveway Lighting Ideas for Safety and Aesthetics
Using Recycled Materials in Sustainable Driveway Construction
Common Mistakes to Avoid When Planning Your New Driveway
The Evolution of Driveway Paving Techniques Over the Years
Understanding the Different Types of Asphalt for Driveways
Incorporating Landscaping into Your Driveway Design
Planning a Driveway Renovation: What You Need to Know
How Weather Conditions Affect Driveway Installation
The Art of Mixing and Matching Paving Stones for a Unique Driveway
Uncovering the Beauty of Exposed Aggregate Driveways
Maximizing Space: Creating Multi-Functional Driveway Areas
The Importance of Professional Installation for a Durable Driveway
Designing Driveways for Different Architectural Styles
Exploring Stamped Concrete Patterns for Your Driveway
Transitioning from Gravel to Paved Driveways: What to Expect
Creating a Grand Entrance with a Circular Driveway Design
Budget-Friendly Paving Solutions for Homeowners
Reviving the Look of Old Asphalt with Resurfacing Techniques
How to Prevent Weed Growth in the Cracks of Your Driveway
Using Pavers to Craft Unique Walkway Designs Alongside Your Driveway
The Relationship Between Driveway Design and Vehicle Safety
Incorporating Geometric Patterns into Modern Driveway Designs
Exploring Stain Options for Your Concrete Driveway
Navigating Local Regulations and Permits for Driveway Installation
The Durability and Aesthetics of Cobblestone Driveways
Creating Visual Interest with Curved Driveway Designs
Transforming Your Driveway into a Basketball Court: Tips and Ideas
The Versatility of Gravel as a Driveway Material
A Guide to Choosing the Right Paver Size and Pattern
Enhancing Your Driveway with Decorative Edging
Driveway Maintenance Checklist for Every Season
Designing Driveways with Built-in Water Features
The Impact of Driveway Design on Property Value
Case Studies: Before and After Transformations of Driveway Projects
How Long Does A Resin Driveway Last
Conclusion: Blogging is a powerful way to attract new clients to your driveway and paving company.
Following these tips and using the suggested main keywords can create compelling blog posts that generate organic traffic and convert readers into customers.
Remember, providing educational content, showcasing successes, and staying on top of industry trends will help you establish credibility and keep you top-of-mind as the go-to driveway and paving company in your area.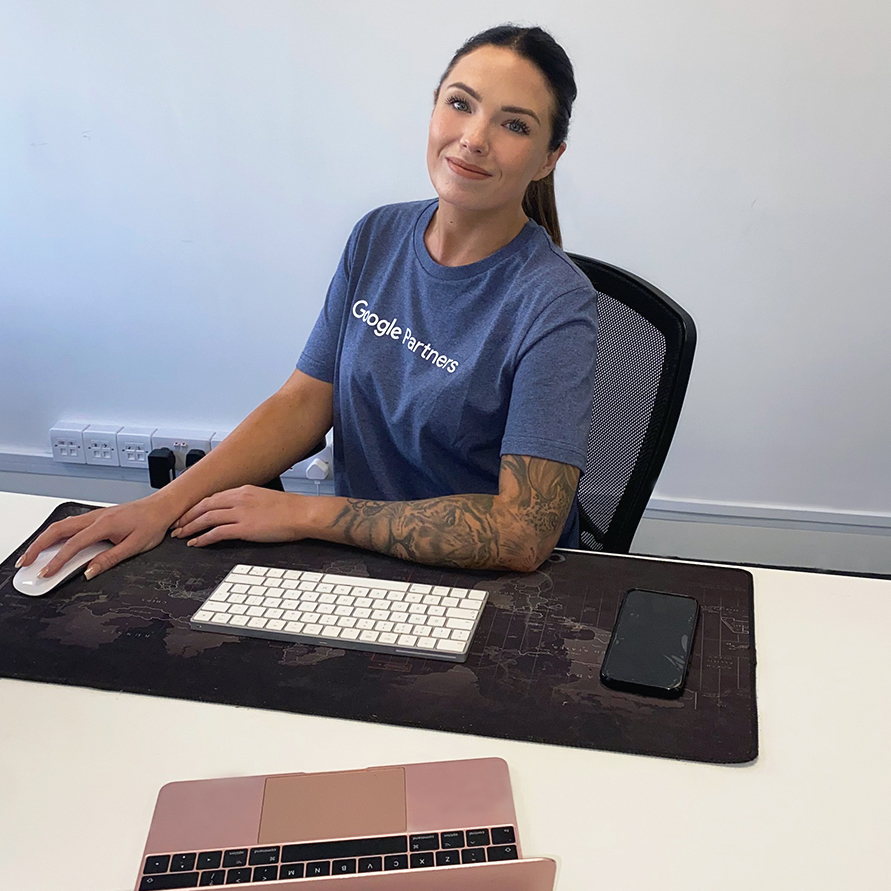 Speak to an expert
Got a quick question about your marketing? Or you want to run through the details of your next big project. We can help.
Speak to one of our experts today on 01702 668207 or send us a message.