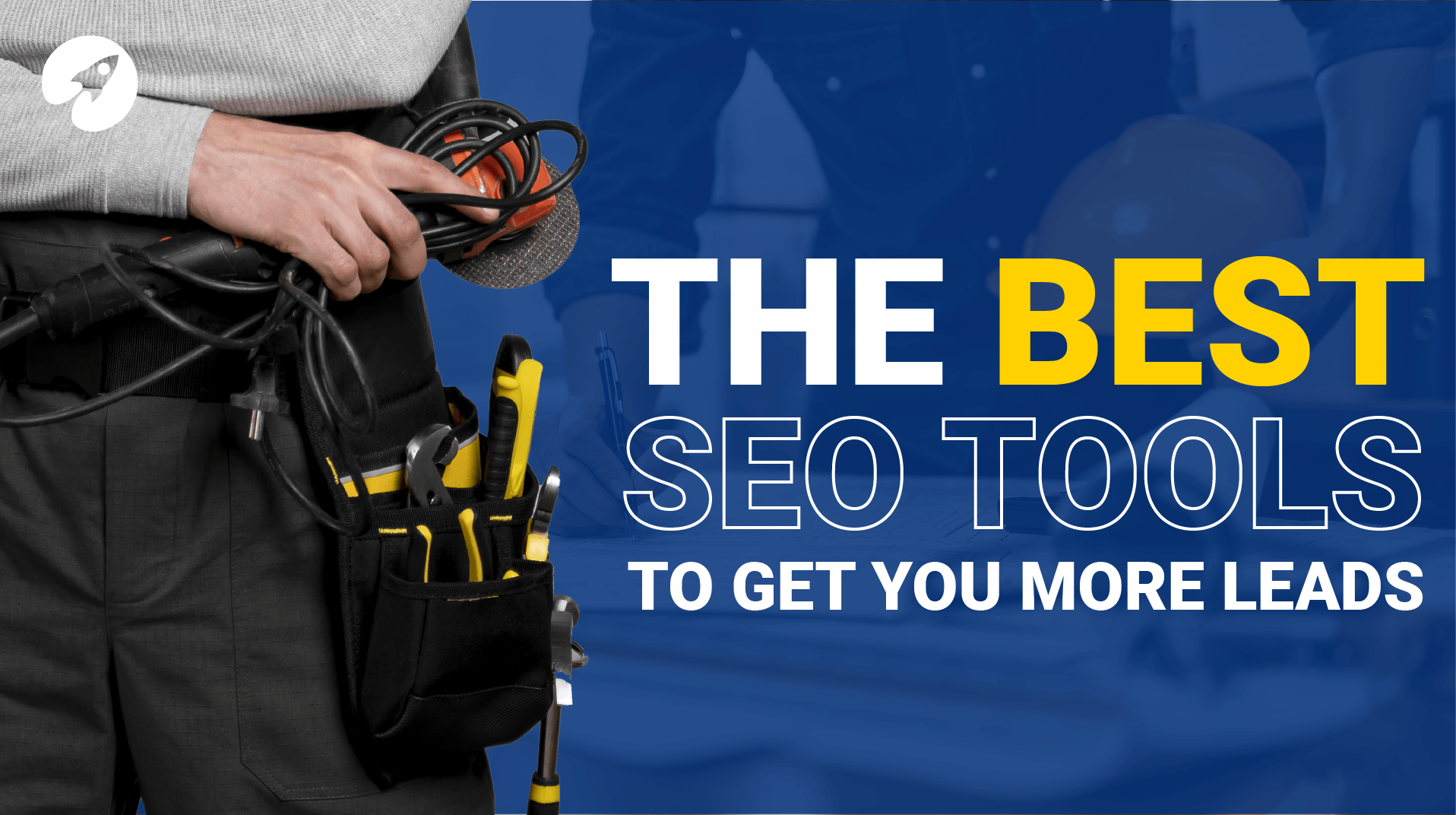 Are you into search engine optimisation and hunting for paid and the best free SEO tools? You are in the right place. Organic search traffic is the heart and soul of any online business. Want better conversion? Increase your search traffic. Want more sales? Increase your search traffic.
However, increasing search engine traffic is challenging because of the competition in every niche. So, it is essential to leverage some best SEO tools to level up your SEO game and beat your competition quickly. With the help of SEO tools, you can take care of essential things like keyword research, competitor analysis, site audits, backlink auditing duplicate content,, etc.
In today's blog post, we will take you through some of the best SEO tools you must use to level up your SEO game and stand apart from your competition in 2023.
Google Analytics and search console
Do you want to check your website SEO metrics in real-time? Do you want to measure the ROI of your SEO campaign? If your answer to the above two questions is yes, then Google Analytics and Google search console are the tools you should be using right now. Without these two tools in your bucket, SEO campaign is like food without salt.
Google Analytics: As the name suggests, this is an analytics tool that will help you in tracking essential website data such as traffic, page sessions, bounce rate, conversion rate, user demographics, most viewed content, and so more. By leveraging such data, you can craft your SEO campaign for more success.
Google search console: Google search console is more of a technical SEO tool that will give you data regarding technical glitches on your website, such as page-level indexing issues, crawl errors, sitemap and robots.txt file errors and a lot more. Irrespective of their features and benefits, both tools are essential from an SEO point of view.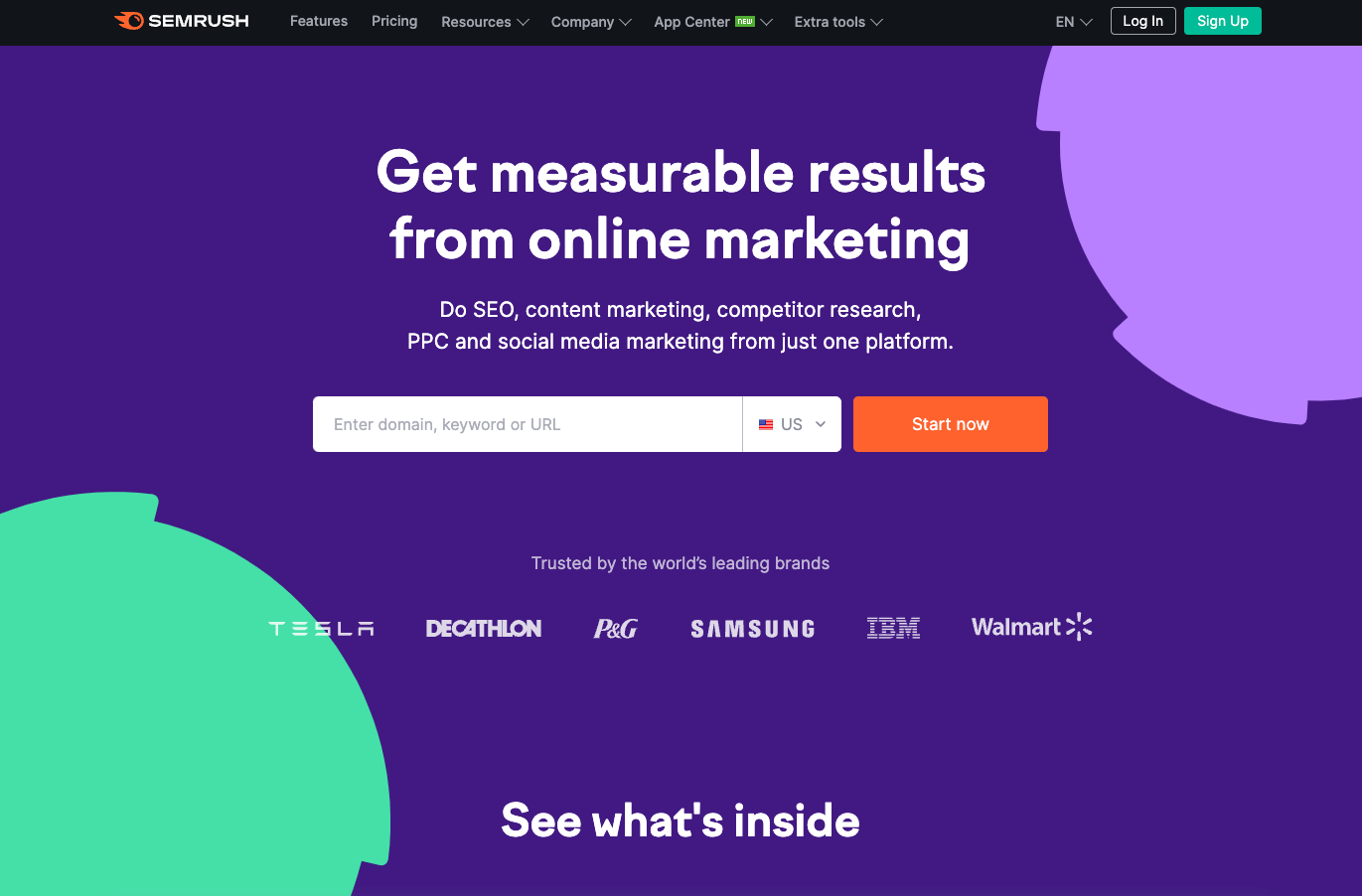 SEMRush is one of the most powerful SEO tools in the market. It owns excellent popularity throughout the globe because of the great features it provides.
SEMRush is an amalgamation of more than 50 SEO tools under one roof and is used by more than 7+ million users worldwide. One of the main reasons you should use SEMRush over other tools is that it offers a vast keyword database of over 20 billion, making it easy to find the best keywords for your business.
Pros of SEMRush
Find better keywords in any niche
Find and fix all your website SEO problems
Track your daily ranks for any keyword
Analyze any site's traffic
Get actionable on-page SEO suggestions
Improve your local SEO
Conduct site audits
Remove toxic backlinks
Track your SEO performance
Analyze your competitor's strategies
Automate social scheduling and posting
SEMrush offers 30-day free trials.
Cons of SEMRush:
SEMRush is a costly SEO toolkit. This is because its pricing plans begin at $119.95 per month.
SEMRush pricing:  SEMRush offers the below three pricing packages
1. SEMRush Pro: The SEMRush Pro is the starter plan that costs you $119.95/mo and is suited for bloggers and freelancers. It comes with the following limits:
Results per report: 10,000
Reports per day: 3,000
Projects: 5
Keywords to track: 500
Pages to crawl: 100,000
2. SEMRush Guru: This second plan costs you $229.95/mo, suitable for small businesses and in-house SEO experts. Here, you'll get the following limits:
Results per report: 30,000
Reports per day: 5,000
Projects: 15
Keywords to track: 1500
Pages to crawl: 300,000
3. SEMRush Business: The third and last plan charges you $449.95/mo. It is appropriate for agencies where you'll get the following limits:
Results per report: 50,000
Reports per day: 10,000
Projects: 40
Keywords to track: 5000
Pages to crawl: 10,00,000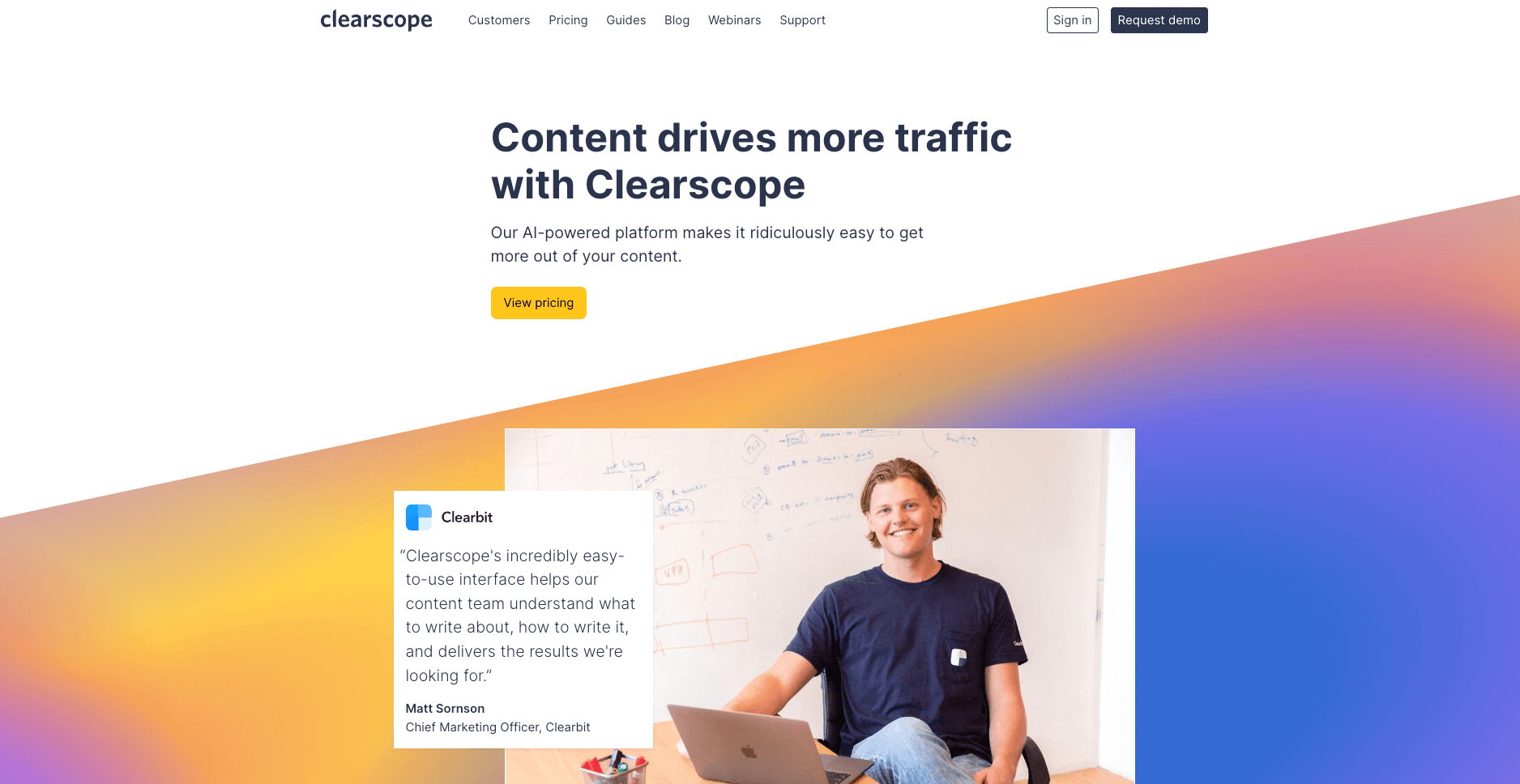 SEO and content go hand in hand, so if you are looking for a full-stack SEO tool that will help you craft stunning content, Clearscope has your back covered.  The tool is here to help you curate content that gets traffic, conversion and better rankings on Google search. You can use it as an add-on with Google Docs and install the WordPress plugin. Specific functions and add-ons of the tool are similar to Grammarly's premium version. However, Clearscope has more command over creating SEO-friendly content and generating content reports for better optimization. 
Pros;
Content optimization
Reports 
WordPress Integration 
Supports 5+ languages 
Customer support
User manuals, blogs and learning resources
Three different plans are available
Cons;
Most of the features are available on Grammarly for free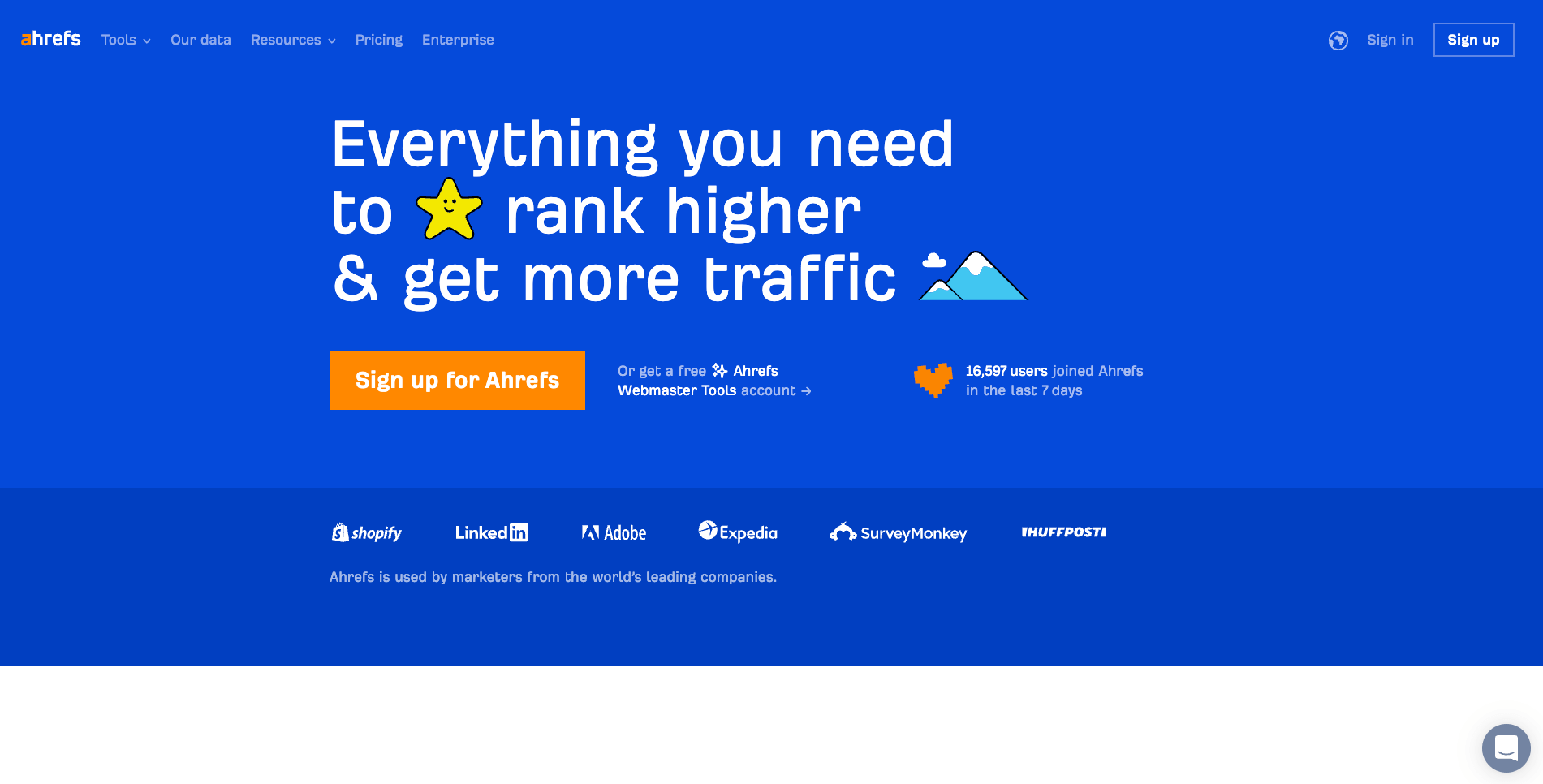 Ahrefs
The next on this list of best SEO tools for business is Ahrefs. This is a 360-degree tool that has got everything you need to rank higher and get more website traffic. Ahrefs is slightly more expensive but offers unique features and add-ons to level up your SEO game.
With Ahrefs, you can do keyword research, competitor analysis, backlink auditing, technical SEO auditing, tracking of keywords, content gap, competitive analysis too, check keyword ranking and organic traffic, check website technical SEO issues and a lot more.
Recently, the Ahrefs team has also launched a free web-master tool with limited restrictions to give you an overview of your website. This feature picks the data from the Google search console and shows it more comprehensively, allowing you to make better SEO decisions.
Pros;
Project management
Technical SEO auditing
Report generation
Keywords tracking
Rank tracking
Content analysis
Link-building opportunities and a lot more
Cons;
It offers paid free trial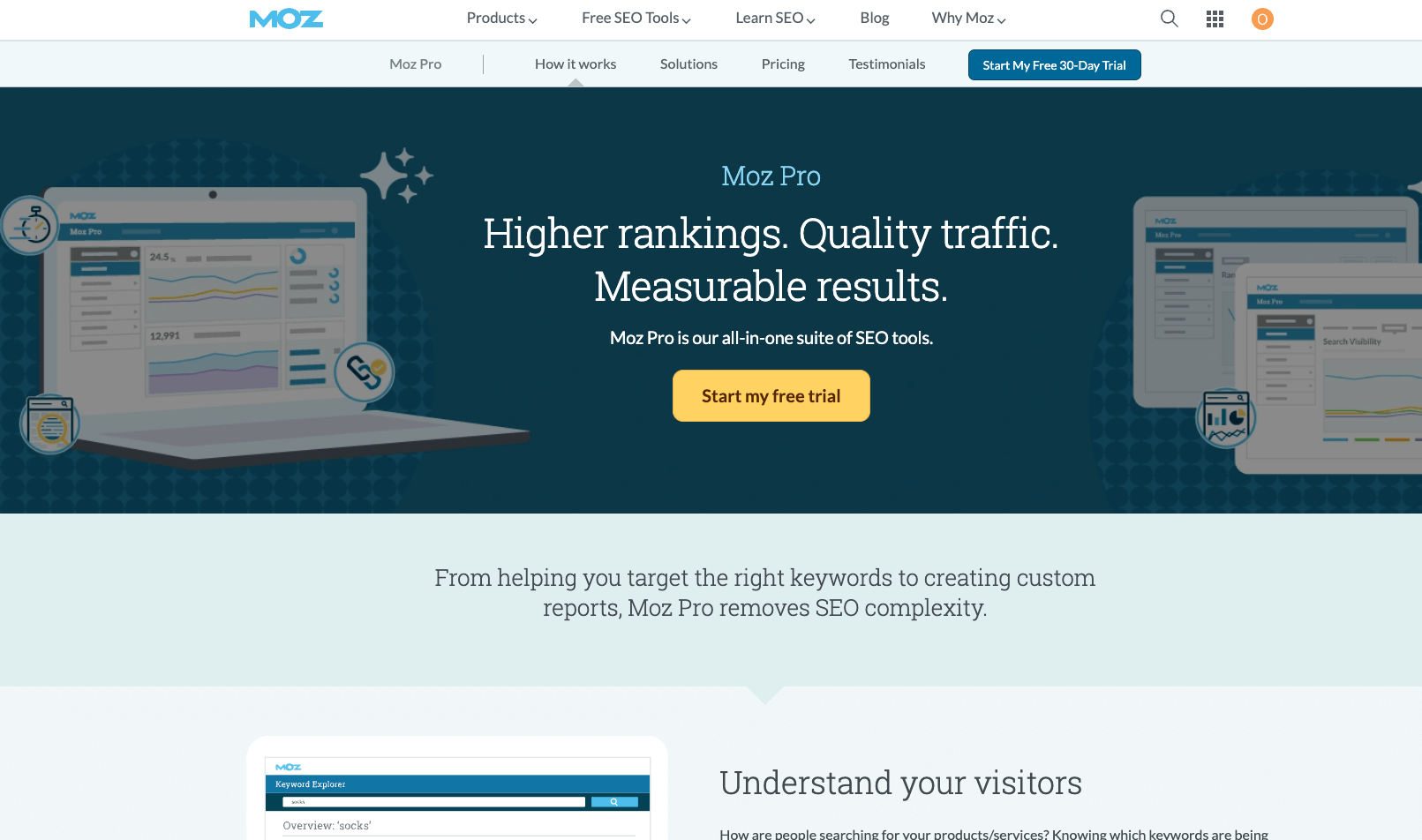 MOZ
When discussing the best SEO tools for business, how can we forget about Moz Pro? This all-in-one SEO tool will help you with keyword searches, backlink analyses, understanding visitors, creating high-quality content, and upscaling your technical SEO game. With MOZ, you strategically develop a bucket of keywords with high search volume and easy to rank. You can also track your particular keyword name's ranking and positioning.
Another good thing about MOZ is that it will crawl and audit your site and help you rectify the harmful issues hindering your SEO campaign. Issues like slow web pages, crawl errors, 404 errors, keyword cannibalization, and canonical errors are easily detected by MOZ.
Pros;
Custom reports
Page speed insights
Deep crawl auditing
Find link opportunities
Understand your site visitors
Tracking rankings and more
Cons;
Less accurate as compared to other SEO tools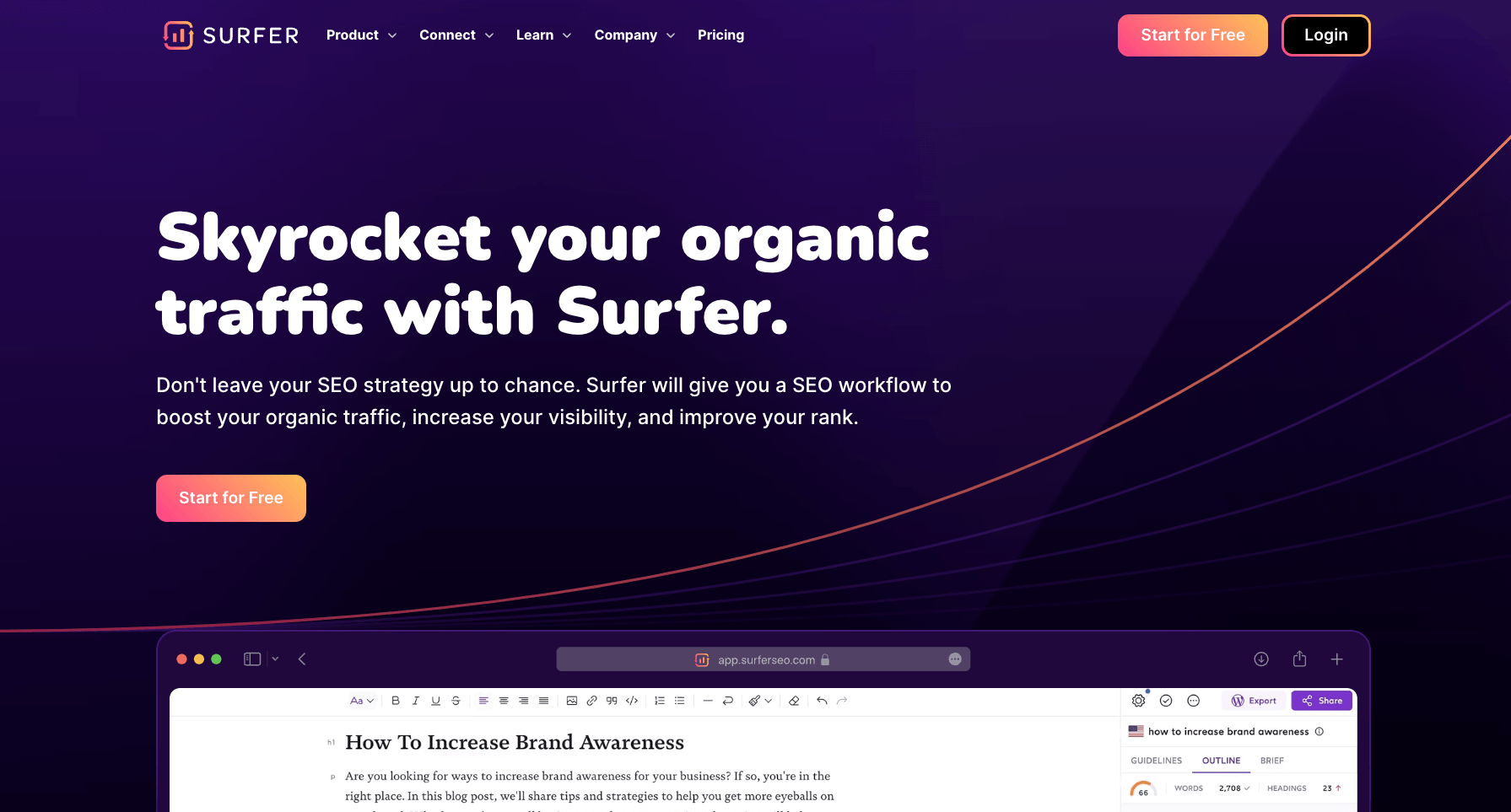 Surfer SEO
It is another fantastic keyword tool. It has incredible support for on-page content optimisation. It also has a great Content Editor extension that can be used for articles. 
You can use this tool for keyword research, content editing and making it more SEO friendly, SERP analysis, page and content auditing and as a content optimisation planner. To make things easier, it comes with Jasper, WordPress and SEMrush integration, allowing you to strategise your SEO campaign better. 
Pros;
Easy to use
Affordable
Create content outline
Optimise content better
Free version available
Too many integrations 
Cons;
The tool can be manipulated to show a higher score when in reality, you are spamming the page with specific keywords to get a better score. Use Surfer as a tool and not a complete replacement for content optimisation.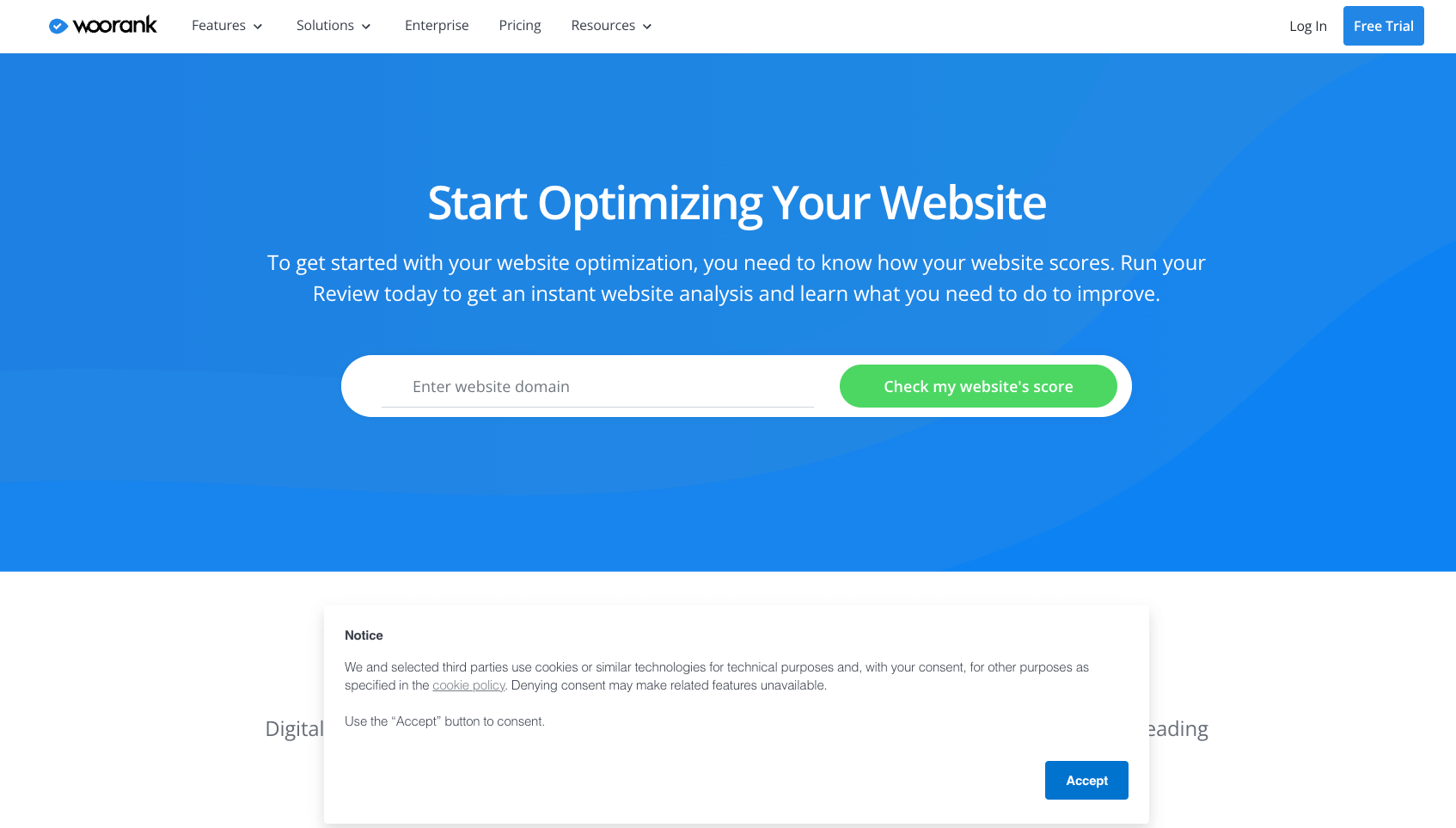 Woorank
Woorank is a website analysis tool that helps users to improve their website's search engine optimisation (SEO) and overall online visibility. It provides a detailed website audit that identifies issues related to SEO, usability, and other areas that can impact a website's performance. This feature helps users identify areas where they can improve their website.
Woorank also allows users to compare their website's performance with their competitors.
This helps users to gain insights into their competition's online strategy and make informed decisions about their strategy.
Users can also generate custom reports tha include an overview of their website's performance, including detailed information about website traffic, SEO, and other key performance indicators (KPIs).
Overall, Woorank is a powerful tool that can help website owners to improve their online presence and increase their visibility in search engine results. Its comprehensive analysis and reporting features give users valuable insights into their website's performance, allowing them to make informed decisions about their online strategy.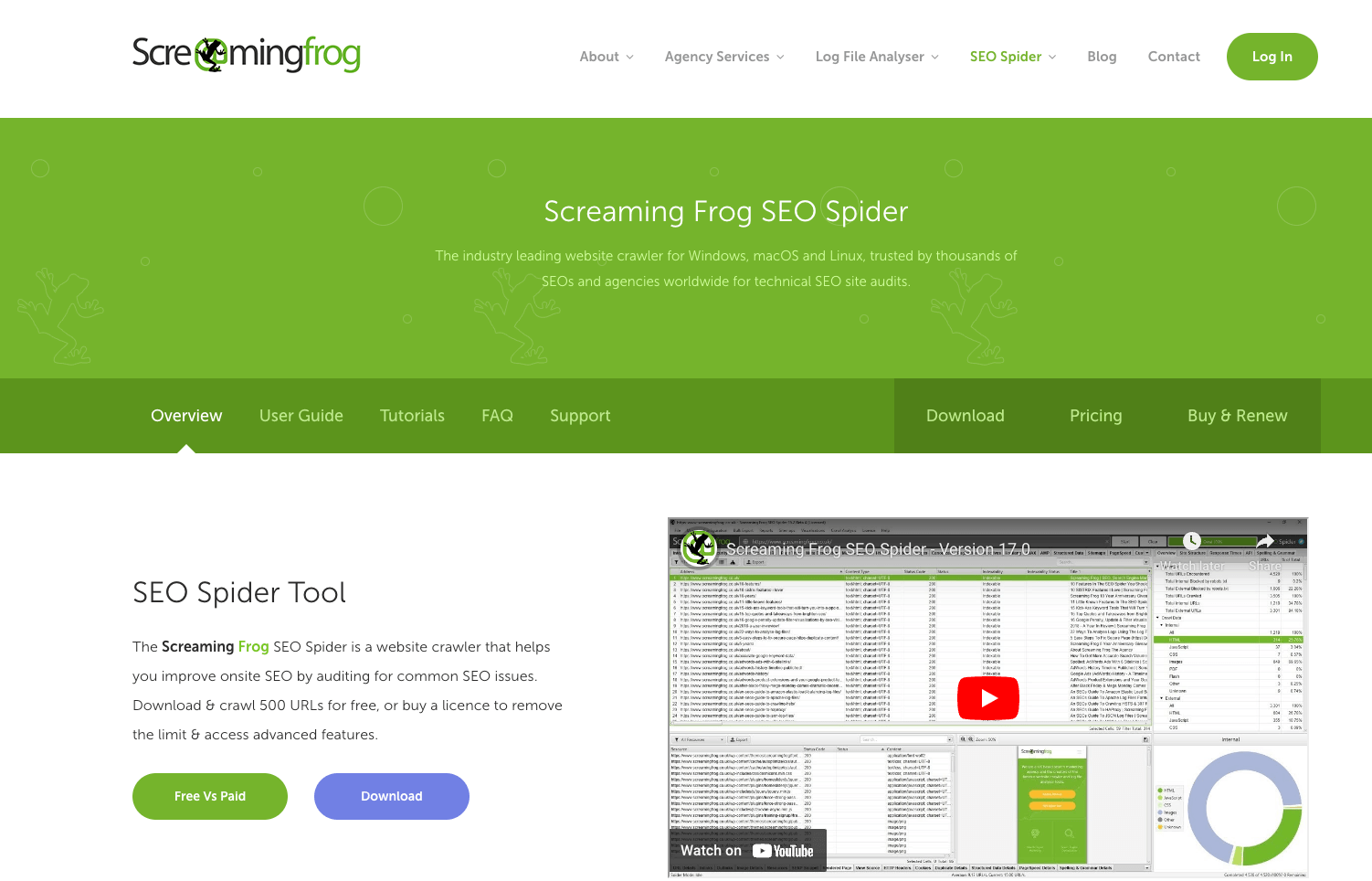 Screaming Frog
Screaming Frog is a website crawler that provides a range of features for site owners with a focus on authority. 
The tool is designed to be a comprehensive desktop solution for professionals in digital marketing, offering advanced features such as for broken links, link research and technical site audit analysis.
First launched in 2010, Screaming Frog is available for Windows, Mac, and Ubuntu Linux. It is a paid tool offering a stacked toolset that allows SEOs to perform various tasks. 
However, it should be noted that the application can be complex and overwhelming for beginners, making it difficult to use to its full potential.  Despite its drawbacks, Screaming Frog is widely regarded as one of the best tools for SEO professionals who are experienced and looking forward to taking their SEO game next level. 
Pros;
Advanced technical SEO auditing
On-page SEO checkers
404 error check
Report generation
Title, meta and URL check
Heading tag check
Image alt tag check
Cons;
The free version of the tool can crawl only 500 URLs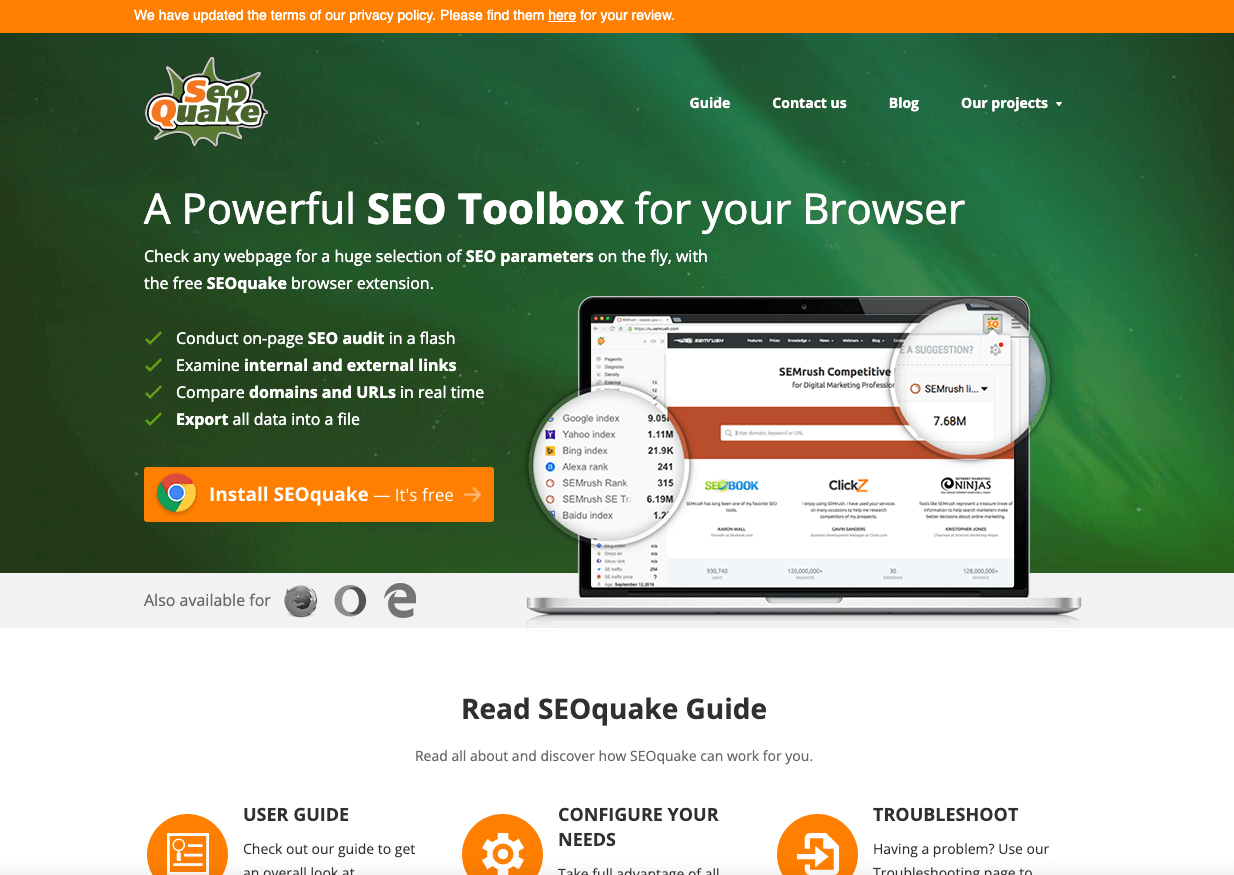 SEO Quake is a free Google Chrome SEO extension that will help you take your on-page SEO game to the next level. 
This powerful tool for your browser will enable you to examine external and internal links, conduct on-page audits, export all data into files, compare domains, and more.
The tool also helps with real-time SEO auditing and diagnosis of a website, allowing you to fix various optimisation issues with a modern search engine.
You can also use the SEO bar feature to showcase the summary of any web page you browse in an interactive format. The SEO bar can also be adjusted as per your need.
Pros;
Free of cost
Easy to use
Get competitors' SEO insights
Compare domain
Check critical metrics of the website
Cons;
Lacks advanced features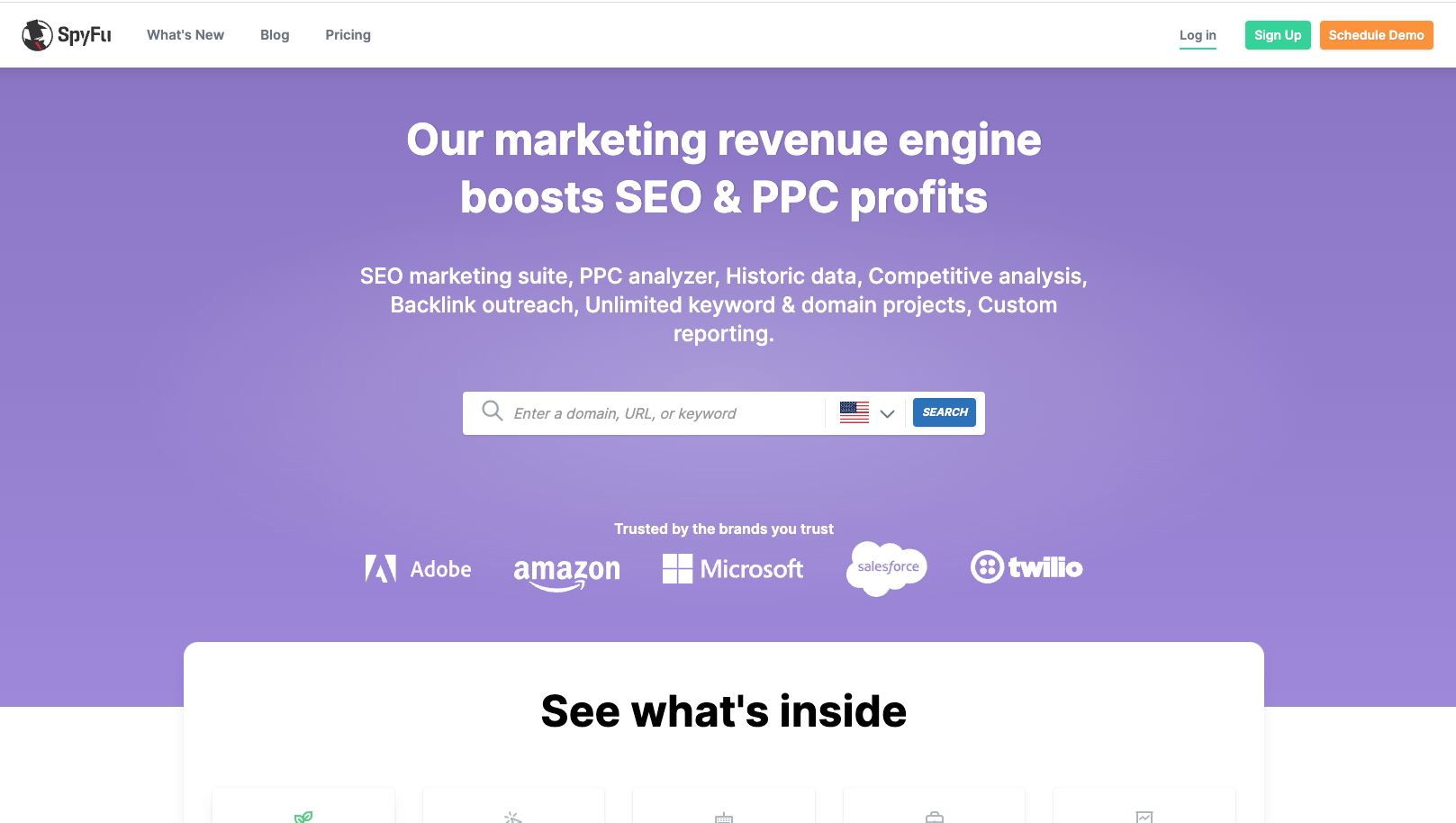 The last on this list of best SEO tools is SpyFU, a super-duper SEO and PPC tool for your digital marketing efforts. From tracking your keywords to increasing the website search traffic, SpyFU is the tool that will take your SEO game to the next level. 
It has an indexed database of over 7 billion results across 109 million domains. Of course, the database size is less than Ahrefs, but this tool still beats Ahrefs in PPC campaigns. 
We tried this tool almost free for two months during the COVID-19 situation in May 2020. At that time, SpyFU was offering a 2-month free trial for people all across the globe.
SpyFU will give you complete detail about your competitor's domain. You can also use this tool to track your part, but we recommend you follow your competitor's website to keep an eye on their SEO strategy.
Pros;
It can be used for PPC 
Keyword research 
SERP analysis 
Domain comparison 
Affordable  
Free version available 
Cons;
No backlink auditing
No technical SEO checks 
Why you should use SEO tools FAQ
Summary
In conclusion, SEO tools are essential to any website owner or digital marketer. They provide valuable data and insights into a website's performance and help you make informed decisions about your online strategy.
No matter which tool you choose, it is important to understand how each one works in order to get the most out of them.
With the right knowledge and proper use of these tools, you can maximise your SEO efforts and improve your website's visibility and reach.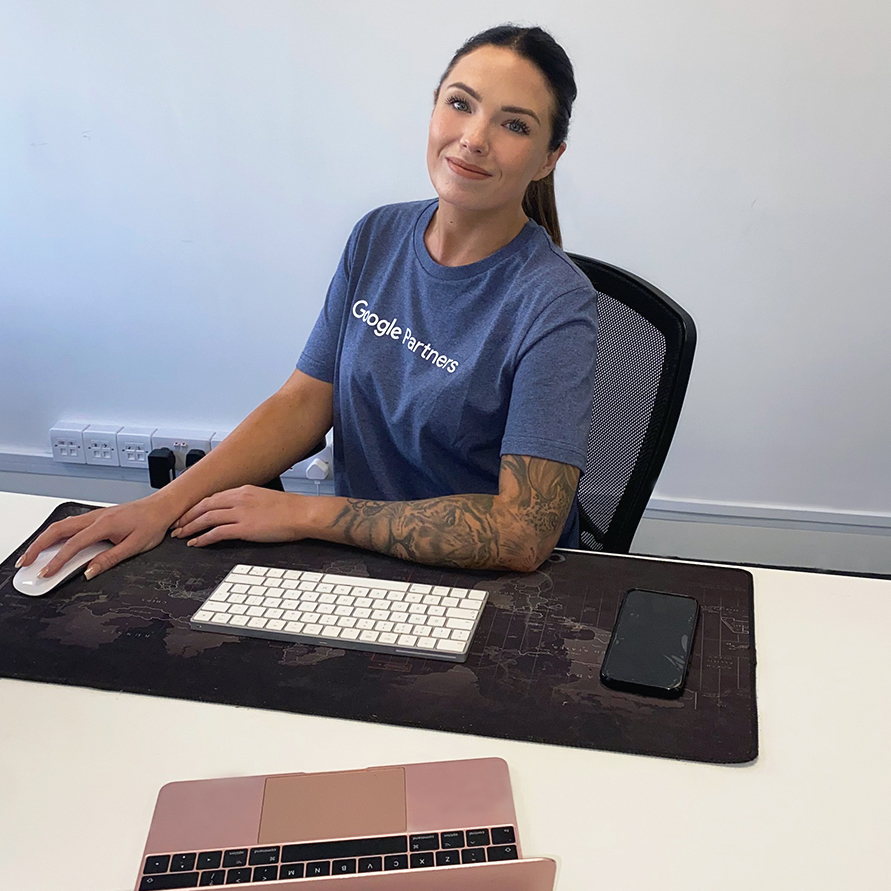 Speak to a construction industry marketing expert
Got a quick question about your marketing. Or you want to run through the details of your next big project. We can help.
Speak to one of our experts today on 01702 668207 or send us a message.