Many businesses think it's easier and cheaper to use stock photography on their websites, but in fact it isn't.
Stock photography is lazy and unauthentic, they will put users of viewing your site properly. Now you are probably wondering why, as you've never seen any reason to avoid them.
Well, here are all the reasons you should avoid using stock photography on your website;
Reputation and Brand.
Using photographs throughout your site add a human factor to your brand, but not when they are all stock photographs pulled from a stock image website.
They play against the idea of building trust with users, as it doesn't show your businesses true colours. Users believe stock photography is fake which will therefore influence your reputation and brand using them.
Perception of Non-Establishment.
Businesses are often seen as being in the early stages of development when they use stock photography. The reason for this is because of the over use of those stock photographs in the same market place.
Think how many times you have been on a website and seen the same stock images across 3 different sites, certain pictures are widely overused.
When this happens and users start to see this it created a disassociation between the business and the client.
Clients see the images as a filler for businesses that either do not have the funds to purchase and providing authentic images or are lazy and cannot be bothered to put the time into authentic images.
Variety is Limited.
You do not get a lot of variety with stock photography, usually stock photographs do not have much different versions, so it's not like you can use them over a period of time.
Whereas with hiring a photographer to take authentic photographs of your business it creates a solid image bank with lots of variety for your business.
Sending Mixed Messages.
Businesses use marketing language like 'customised', 'unique' and 'trustworthy' to describe their relationship with their clients.
But you've got to think how these values will be translated if you are using stock photography. Clients and potential clients will start to wonder if you are customised, unique or trustworthy.
Stock Photography is Not That Cheap.
When you consider how much stock photography you need for marketing materials and website content, you will find that purchasing stock photography isn't as cheap as you think it is.
You can pay a monthly subscription, but if you don't need content one month then it means you've paid a monthly fee when you haven't used it.
It's more logical to pay a little more money in bulk at the beginning and get professional unique photographs for your business, that can be used in a variety of forms, that you have to go back to whenever you need fresh content.
Stock Photography Never Looks Like Your Own.
It is difficult to find stock photographs that represent your business and what you do. If you really want to show your customers what you offer and represent your business properly then its best to hire a photographer.
A photographer can take various photos that are real life representations of your business that can be used over a period.
Hiring a professional rather than using stock photography will give you the opportunity to showcase your products or services in various ways and have fresh content for months to come.
Makes Your Website Look Generic.
Your stock photography may look very professional, but those photos are always someone else's vision and interpretation of what they think a business looks like.
So, when it comes to your website why would you want that, using stock photography does not day unique or one of a kind, it says laziness.
Unique and one of a kind comes from creating those one of a kind photographs that are visually representing your business because they are real life photographs inside your business.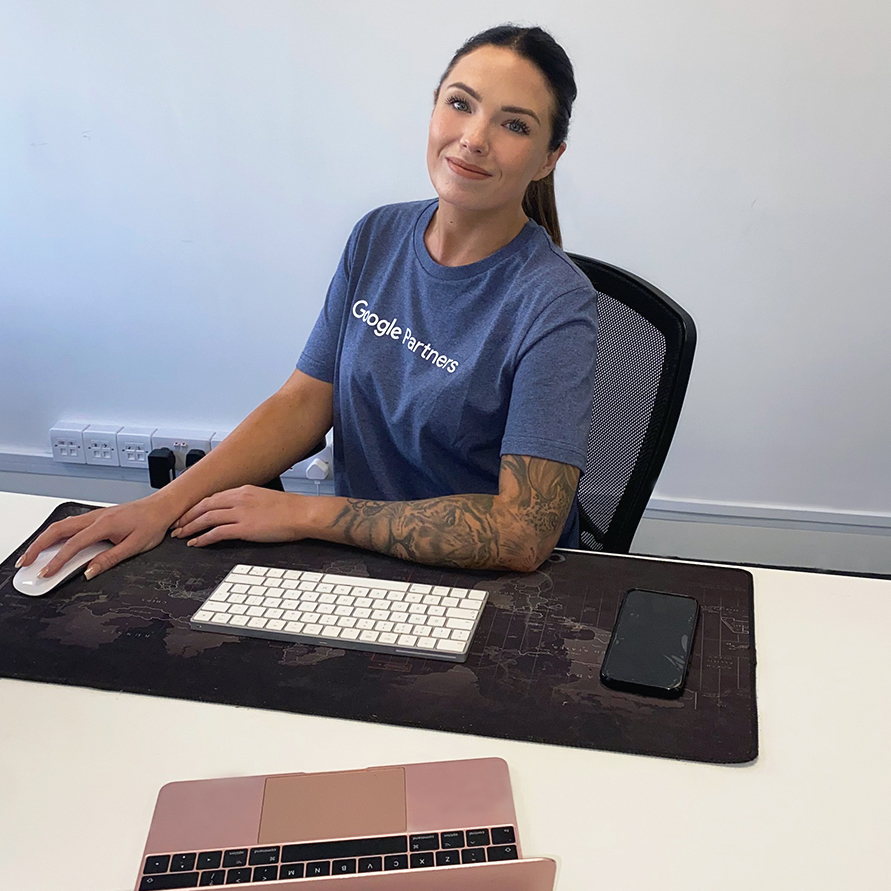 Speak to an expert
Got a quick question about your marketing? Or you want to run through the details of your next big project. We can help.
Speak to one of our experts today on 01702 668207 or send us a message.