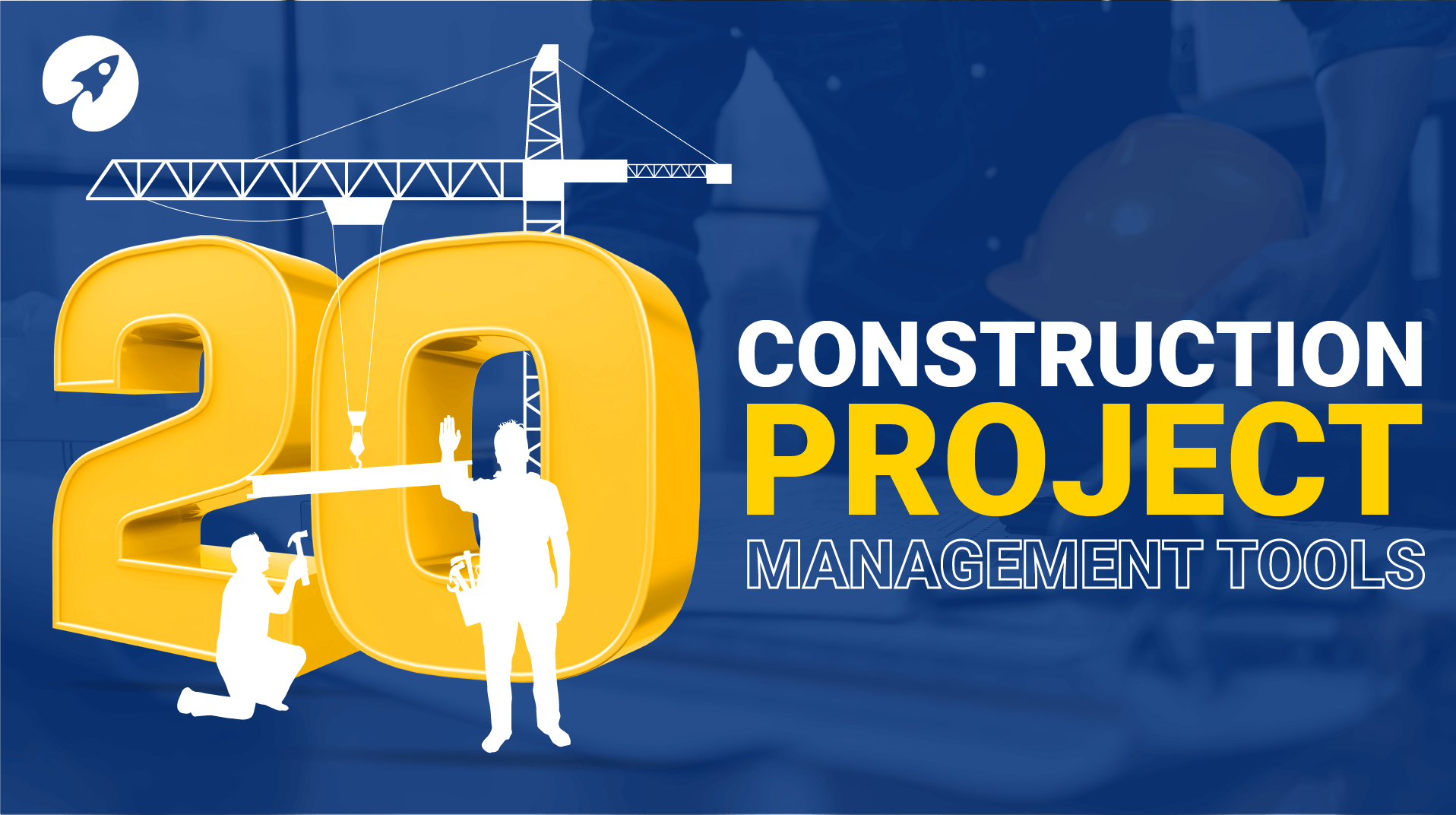 Managing multiple projects, tasks, and teams in the construction industry can be daunting.
That's where construction project management tools come into play.
These tools can help you streamline your workflow, keep track of project progress, and collaborate with your team in real time.
However, with many available options, choosing the best one for your business needs can take time and effort.
In this video, we will explore the top construction project management tools to help you take your construction projects to the next level.
From project planning to resource allocation, we've got you covered with 20 of the best tools out there, no matter the size or goals of your construction business.
But first…
Why is having a project management tool important for your business?
In today's fast-paced business world, time and resources are limited, and projects often involve multiple stakeholders with various tasks and deadlines. This complexity can lead to miscommunications, missed deadlines, and ultimately project failure. That's where a project management tool comes in.
A project management tool can help you keep track of tasks, deadlines, and progress, ensuring that everyone involved in the project is on the same page. It can also provide a centralised location for all project-related documents, communication, and updates, reducing the risk of miscommunications and delays.
Moreover, having a project management tool can help you manage your resources efficiently. It can provide insights into resource allocation, ensuring that you have the right people with the right skills working on the right tasks. This can lead to increased productivity and higher-quality output.
Overall, having a project management tool can make your projects more organised, efficient, and successful, ultimately contributing to the growth and success of your business.
So now we've cleared that up, let's look at the best ones out there.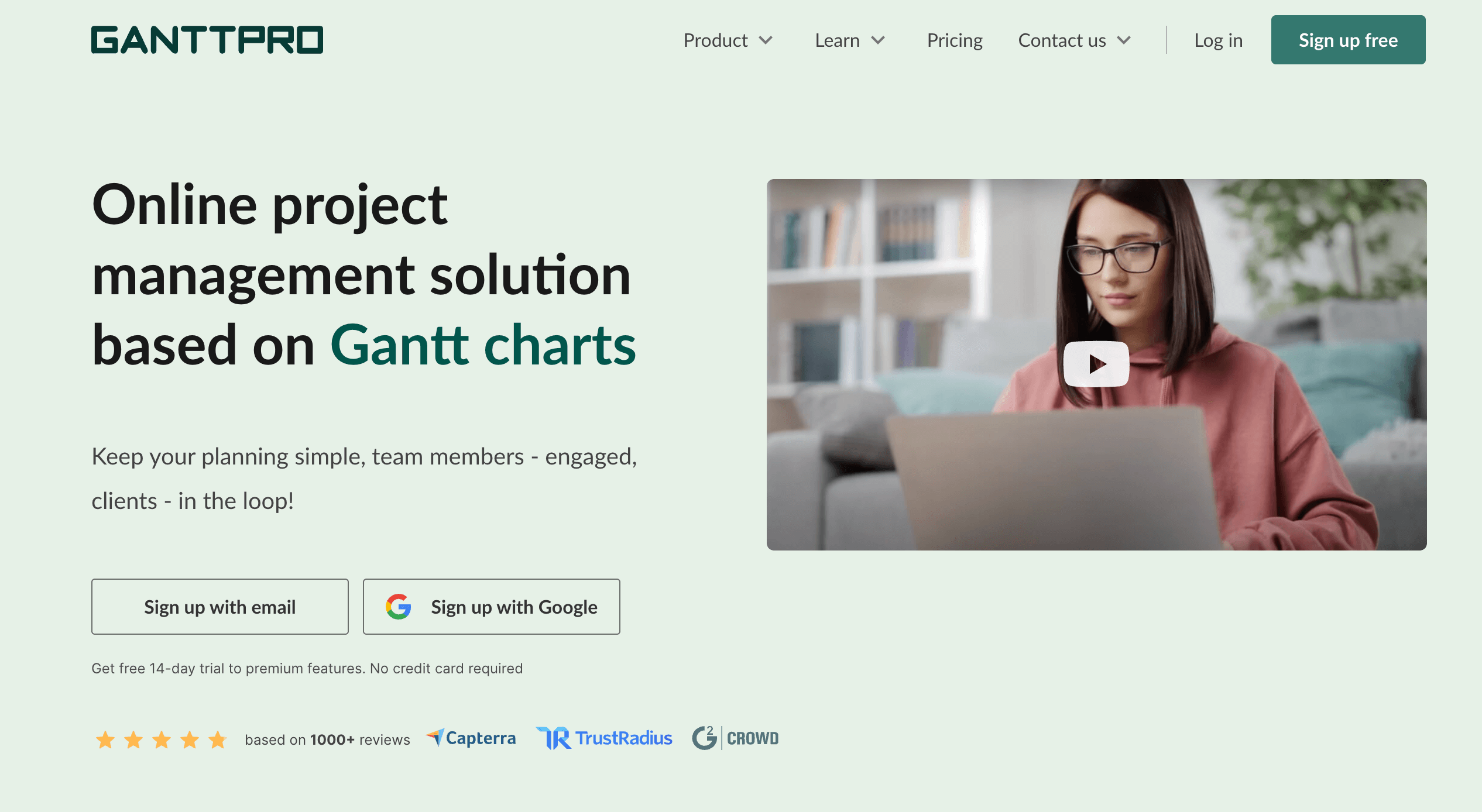 GanttPRO is a popular project management tool that has gained a reputation for being one of the most intuitive and user-friendly software available.
The software has come a long way since its inception in 2015 when a group of project managers and software developers teamed up to create a new and improved project management tool. Since then, GanttPRO has become a go-to solution for businesses looking to streamline their project management processes.
One of the critical advantages of GanttPRO is its ease of use. The software boasts an intuitive interface and an impressive range of features, making it a powerful tool for managing even the most complex projects. Users can easily create custom workflows, assign tasks to team members, set deadlines, and track progress in real-time.
Additionally, GanttPRO allows for easy collaboration between team members, with built-in communication tools and the ability to share project information with stakeholders.
Another significant advantage of GanttPRO is its flexibility. The software can be customised to fit the unique needs of any business, with a range of customisable templates and tools that allow for complete control over project management processes. Additionally, GanttPRO integrates seamlessly with other popular project management tools, such as Trello and Asana, making it a versatile option for businesses needing multiple devices.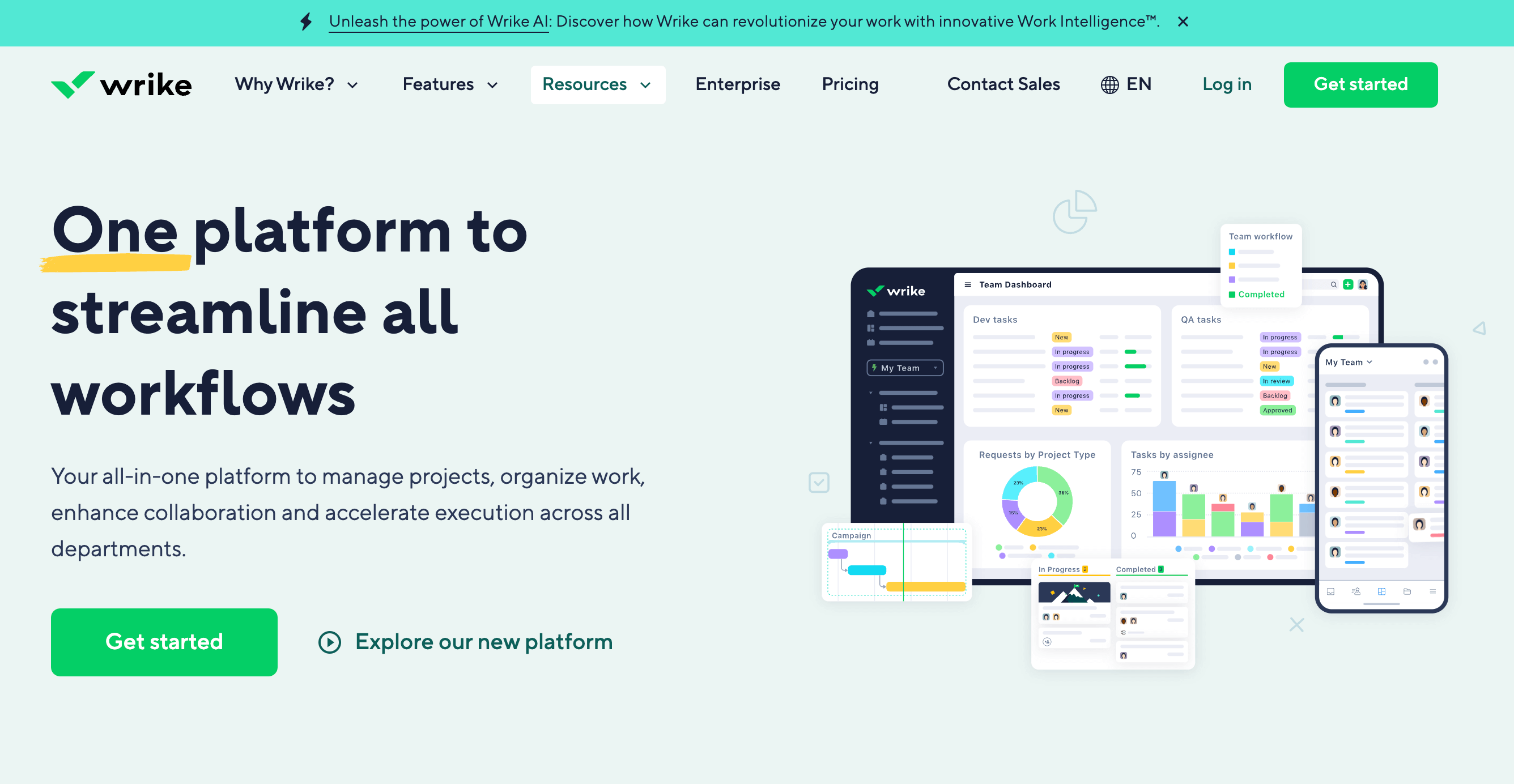 Wrike is a cloud-based project management software that has become popular among businesses of all sizes. The software was founded in 2006 by Andrew Filev, a software developer who needed more support with the project management tools available at the time.
Filev wanted to create a tool allowing teams to collaborate seamlessly and improve their productivity. Over the years, Wrike has undergone significant growth and expansion, and it is now used by thousands of businesses worldwide.
One of the standout features of Wrike is its intuitive interface, which is easy to navigate even for beginners. The platform also offers a wide range of features that cater to the needs of different teams and industries. For example, the software includes time-tracking tools, resource management, and budget-tracking capabilities. These features make it easy for teams to stay on top of their projects and ensure they are completed on time and within budget.
Let's Build is a construction project management software founded in 2013 in Denmark. It offers a mobile-first approach for on-site construction management and has been used in over 35 countries worldwide. The software allows construction professionals to collaborate in real time, track progress, and manage communication and workflows. Key features include task management, quality control, safety management, and document sharing.
With Let's Build, construction teams can streamline their processes and increase productivity while ensuring quality and safety on-site. Overall, Let's Build provides an effective solution for construction companies to manage their projects efficiently and effectively.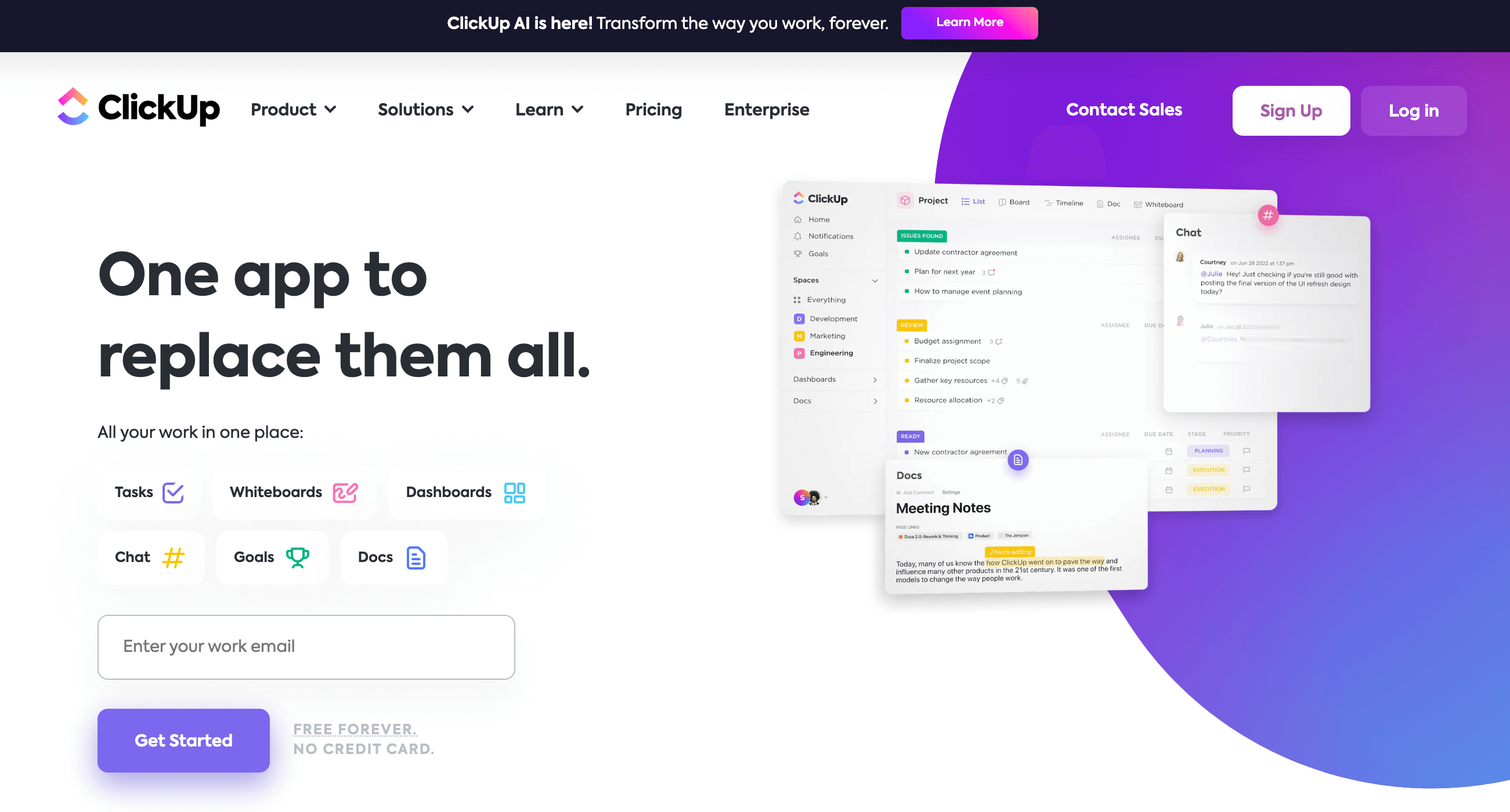 ClickUp is a project management software founded in 2016 by Zeb Evans. It was created to help streamline productivity and organisation within teams.
ClickUp is used by businesses of all sizes and is highly rated for its customisable features, user-friendly interface, and ease of use.
Some notable features include task management, time tracking, project templates, integrations, and collaboration tools such as comments and mentions. ClickUp can be used for various projects, from marketing campaigns to software development. Its versatility makes it popular for teams looking to improve their project management processes.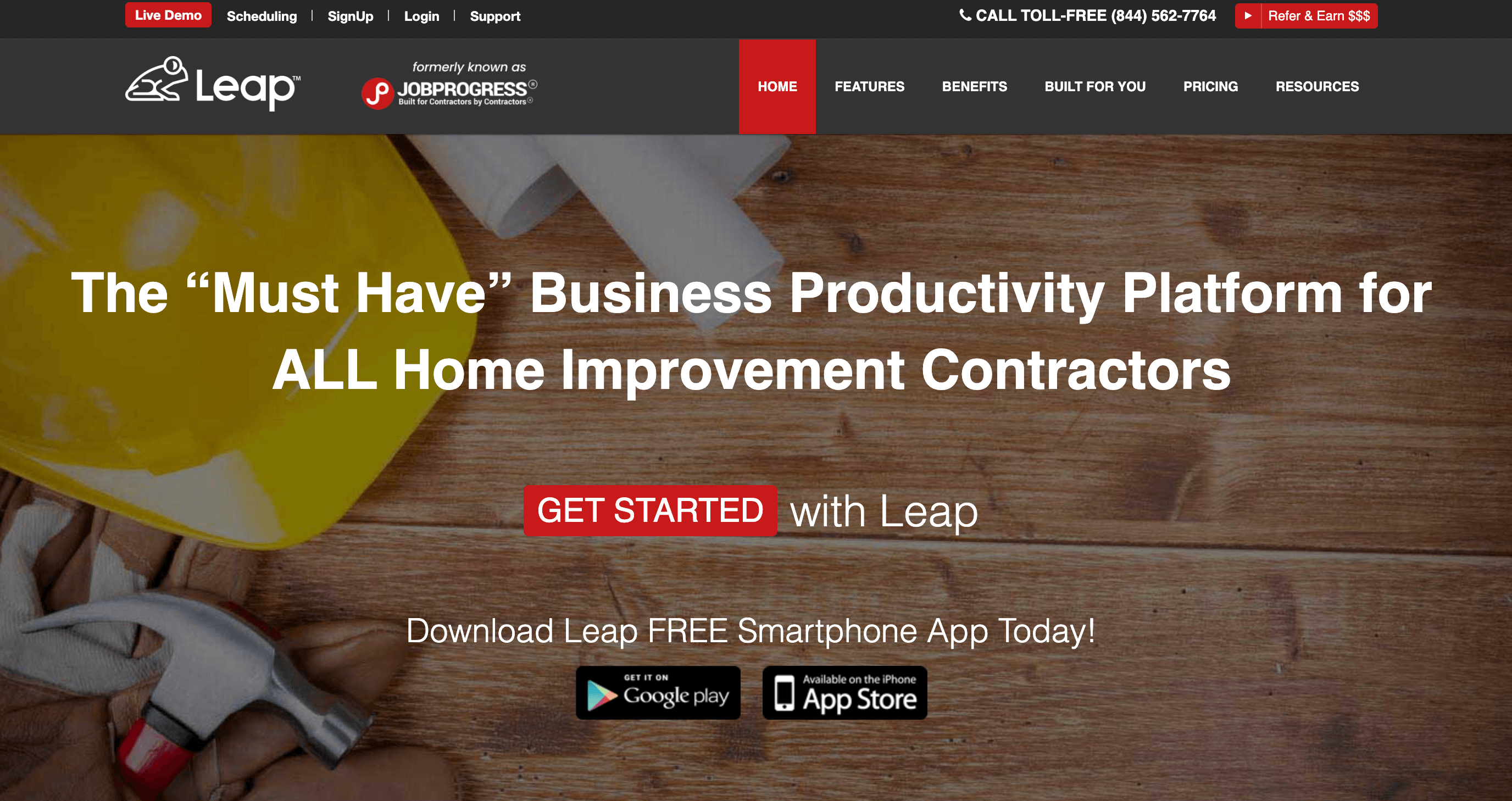 JobProgress is a project management tool developed to help contractors streamline their operations. Founded in 2012, it is a cloud-based platform allowing contractors to manage their projects, clients, and invoices in one place.
One of the standout features of JobProgress is its user-friendly interface that simplifies the management of complex projects. The tool offers a range of features, including task management, job scheduling, customer relationship management, and invoicing. It also integrates with several popular devices such as QuickBooks, Xero, and Zapier.
The software is designed primarily for small-to-medium-sized contractors, and its intuitive workflow streamlines the management of day-to-day operations, allowing contractors to focus on their core business activities.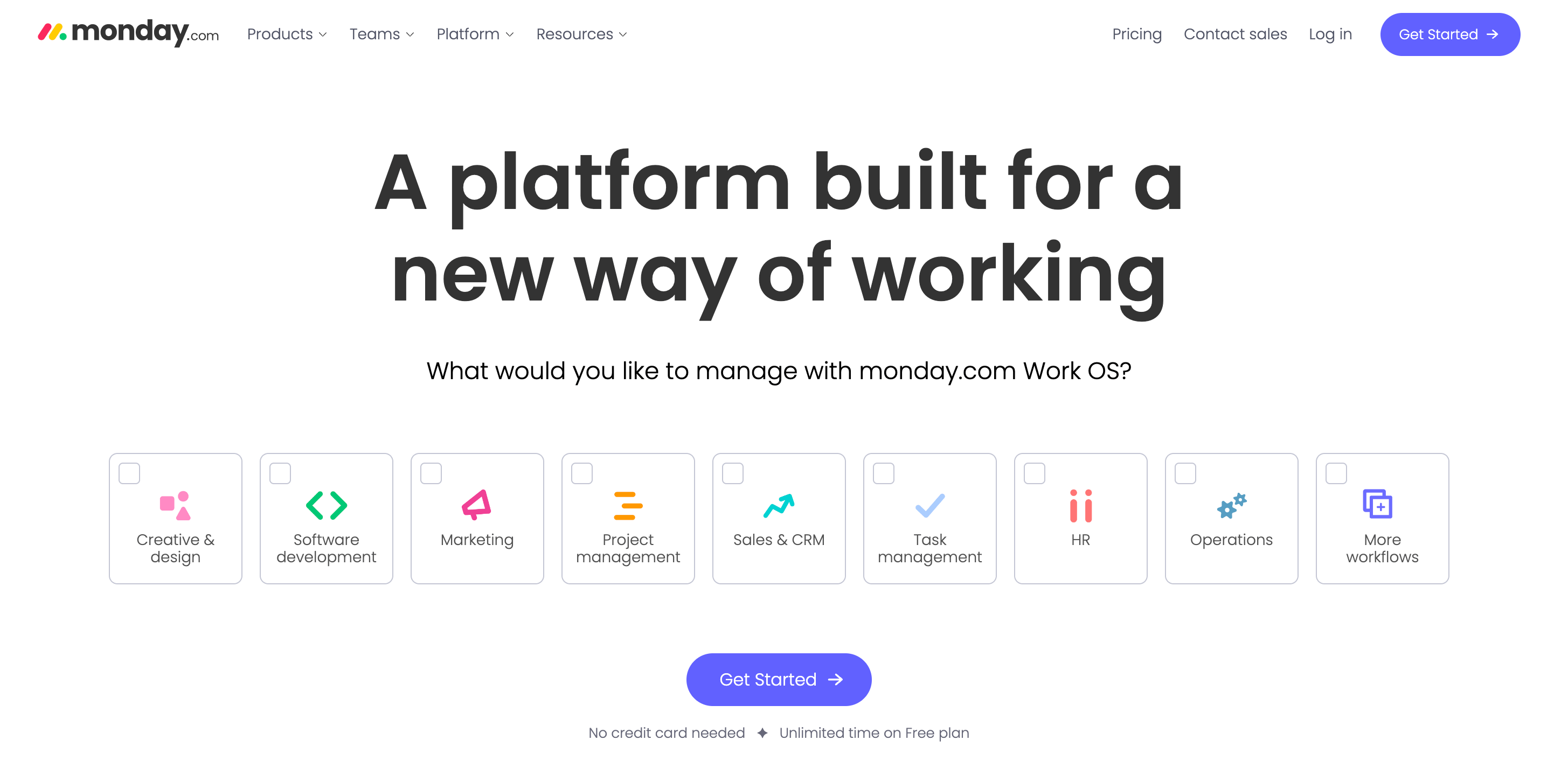 Monday.com, formerly known as dapulse, is a cloud-based project management platform founded in 2012. The company was created by three entrepreneurs from Tel Aviv, Israel, who aimed to create an intuitive and visually-appealing tool that simplifies task management and team collaboration.
Monday.com features an easy-to-use interface that allows teams to collaborate, track projects and automate workflows. It provides numerous customisation options, including templates, colour coding, and drag-and-drop functionality.
The software is ideal for project management, team collaboration, and task tracking, making it a valuable tool for businesses across various industries. It also integrates with other popular apps such as Dropbox, Slack, and Google Drive, making it easy to incorporate into existing workflows.

CoConstruct is a cloud-based project management software that is designed specifically for custom home builders and remodellers. It was founded in 2004 by Donny Wyatt and Paul Tyree, who were both in the custom home-building industry. Thousands of builders and remodellers in the US and Canada use CoConstruct.
The platform includes features such as project scheduling, job costing, client and subcontractor communication, and more. CoConstruct's key feature is its selection sheet, which allows clients to make product and material selections in a streamlined way. It also has a mobile app that allows users to manage their projects on the go.
CoConstruct helps builders and remodellers to manage their projects more efficiently and effectively, resulting in better communication, increased profitability, and improved client satisfaction. It also provides real-time data and analytics to help businesses make informed project decisions.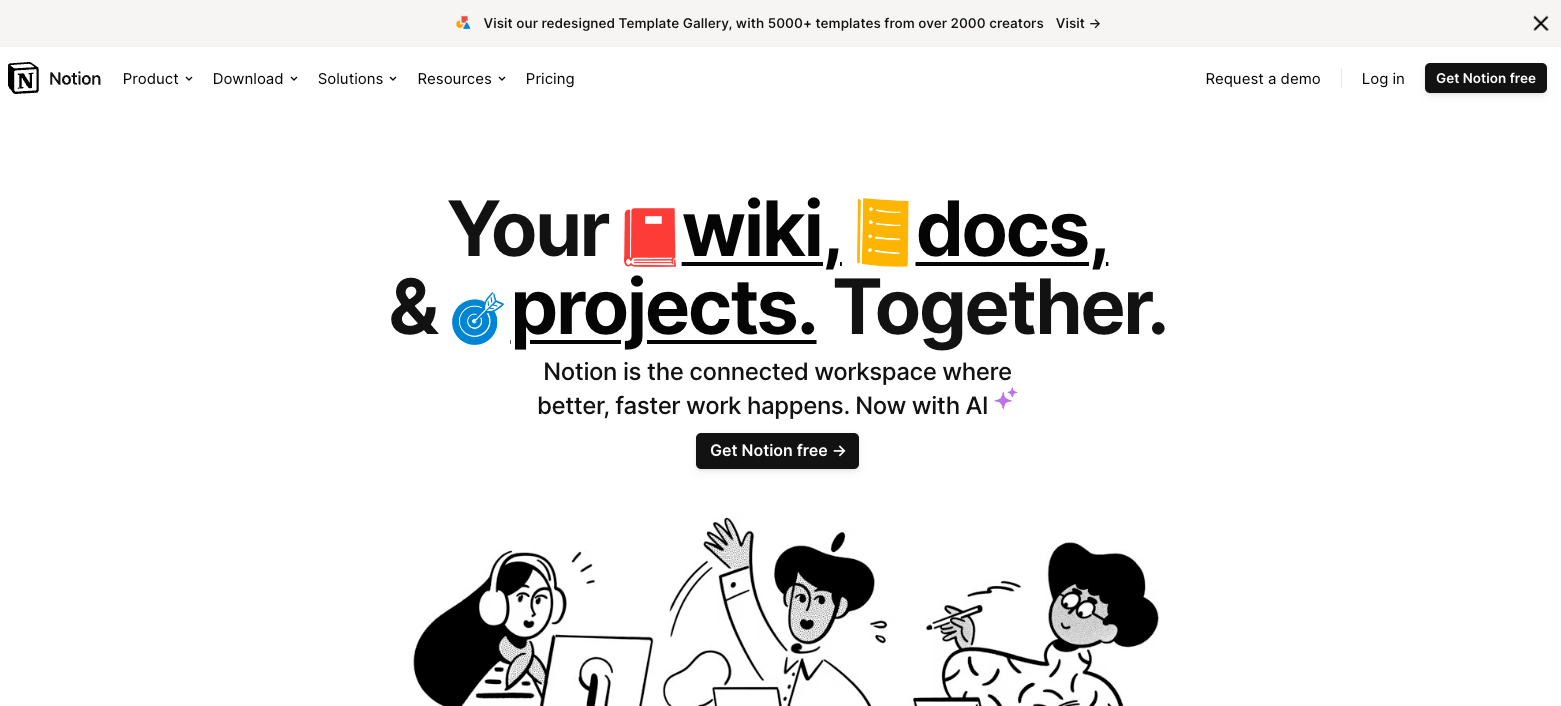 Notion is an all-in-one workspace for individuals and teams. It was founded in 2016 by Ivan Zhao, and it quickly gained popularity due to its powerful and flexible features. Notion is a versatile tool that can be used for tasks such as note-taking, project management, team collaboration, and knowledge management. Its features include a customisable dashboard, calendar view, kanban board, and a database that can be linked to other pages.
Notion allows easy integration with other apps like Google Drive and Trello. With its intuitive interface and extensive functionality, Notion has become a go-to tool for individuals and businesses looking to streamline their workflow and improve their productivity.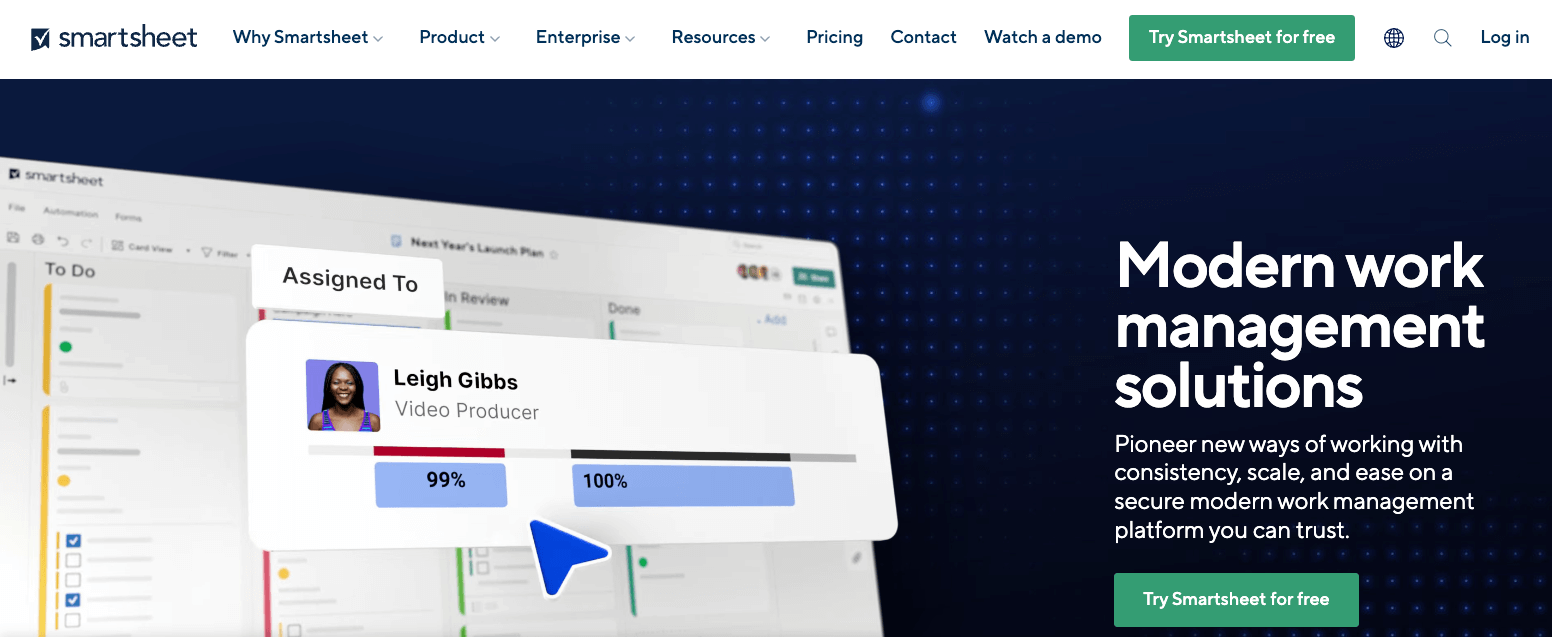 Smartsheet is a cloud-based platform designed for managing and automating collaborative work. It was founded in 2005 in Bellevue, Washington, USA. Initially, Smartsheet was developed as a tool to manage project schedules, but over time, it has evolved into a complete project management and collaboration solution.
Smartsheet provides users with a flexible and customisable interface to manage and track projects, automate workflows, and create reports. It offers features like Gantt charts, dashboards, calendars, task tracking, collaboration, and integrations with third-party tools.
Smartsheet is a powerful tool that helps teams streamline their work and achieve better results. Smartsheet is used by groups of all sizes and industries, from startups to large enterprises, to manage projects, track progress, and collaborate in real-time. Its users include companies like Cisco, Netflix, and Hilton.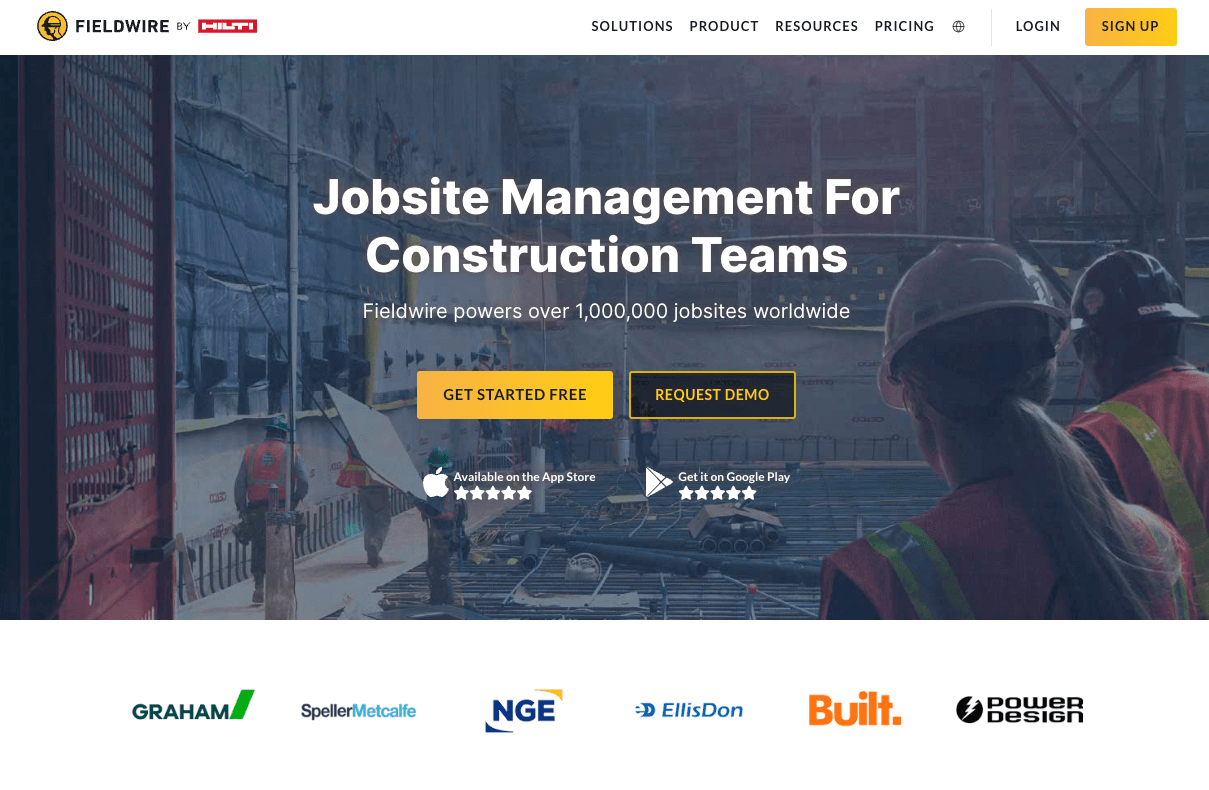 Fieldwire is a cloud-based construction management platform that helps field workers, engineers, and project managers collaborate and manage construction projects from anywhere, anytime. The company was founded in 2013 by two Stanford graduates, Yves Frinault and Javed Singha, who recognised the need for a more streamlined and efficient way to manage construction projects.
Fieldwire's features include real-time communication, task management, issue tracking, drawing management, and document sharing. Its benefits include improved collaboration, reduced rework and errors, increased efficiency, and faster project completion.
Fieldwire has been used on various projects, from small remodels to large-scale commercial developments, and has received positive reviews for its ease of use and effectiveness in streamlining project management workflows.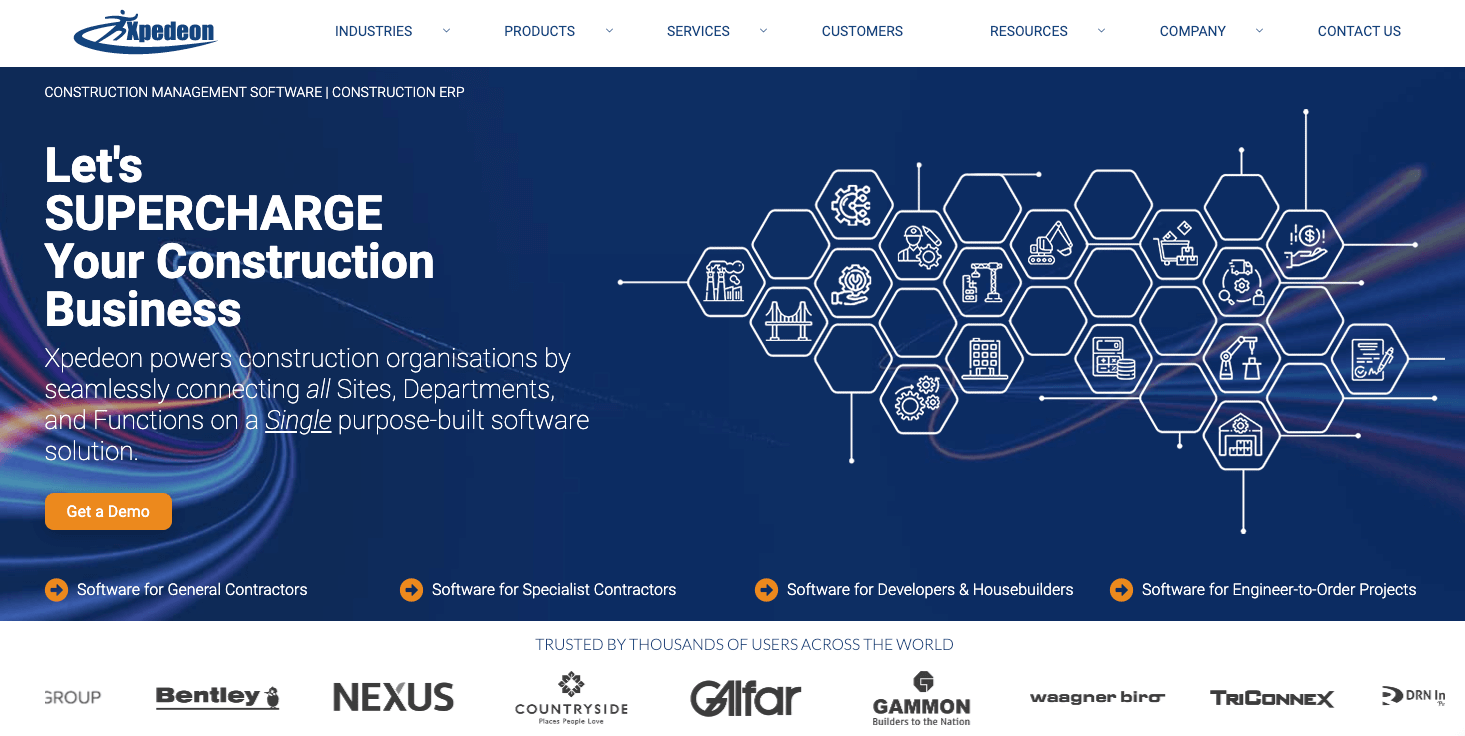 Xpedeon offers a wide range of services that cater to the specific needs of construction and engineering businesses. Their project management software suite helps companies to streamline their operations, from tendering and estimating to procurement, cost management, and scheduling. They also offer a collaborative platform that connects all stakeholders, including clients, contractors, and suppliers.
Xpedeon's services aim to increase productivity and efficiency, reduce costs, and minimise risks. They provide excellent customer service, support, and training to ensure their clients can optimise their software suite and achieve their business objectives.
Overall, Xpedeon's services provide a comprehensive solution for businesses looking to improve their operations and stay competitive in the construction and engineering industry.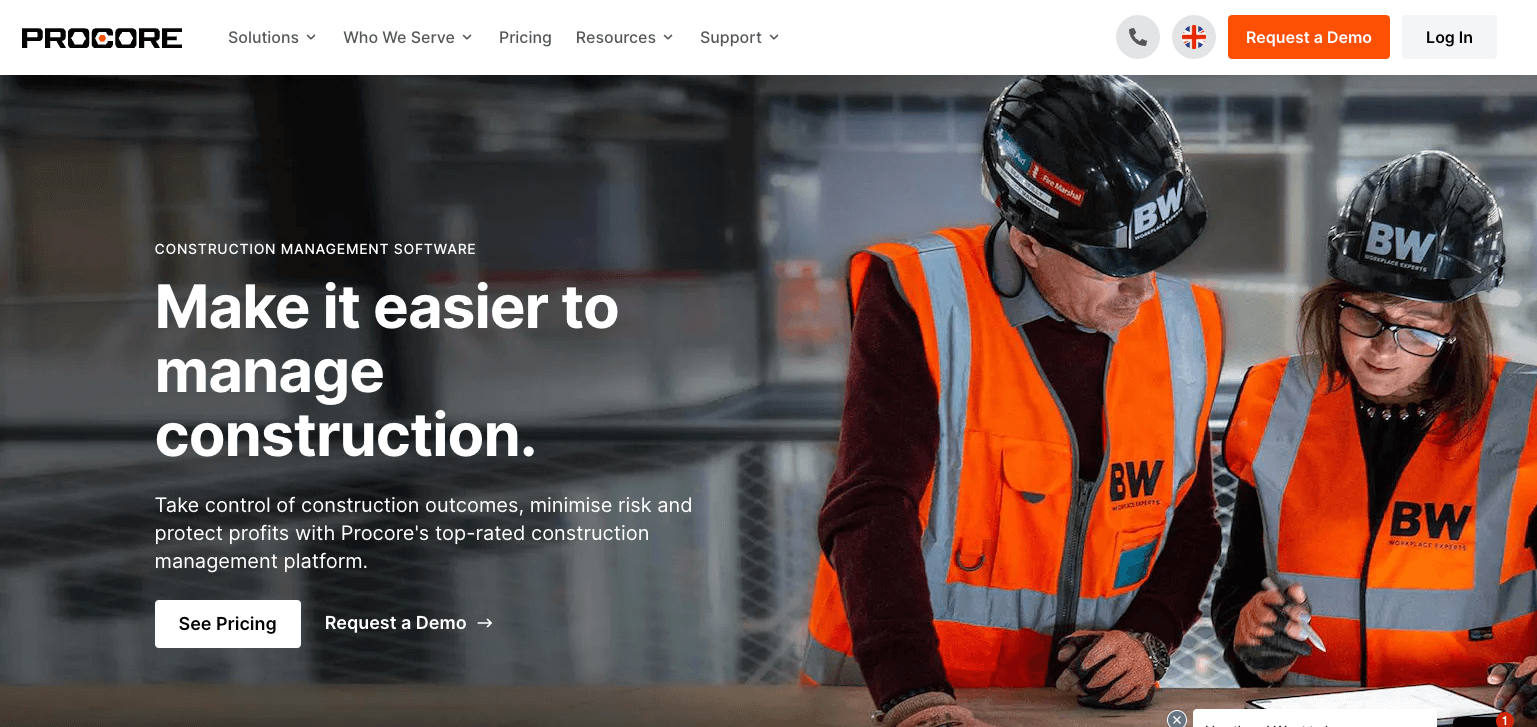 Procore is a leading construction management platform transforming how construction projects are managed. Procore streamlines the construction process from start to finish, focusing on ease of use and collaboration. From managing projects and resources to tracking financials and safety, Procore provides a complete solution for construction professionals.
The company's cloud-based platform has become the go-to choice for construction teams worldwide, with a reputation for reliability and innovation. With Procore, construction projects are completed on time and within budget while maintaining the highest levels of safety and quality.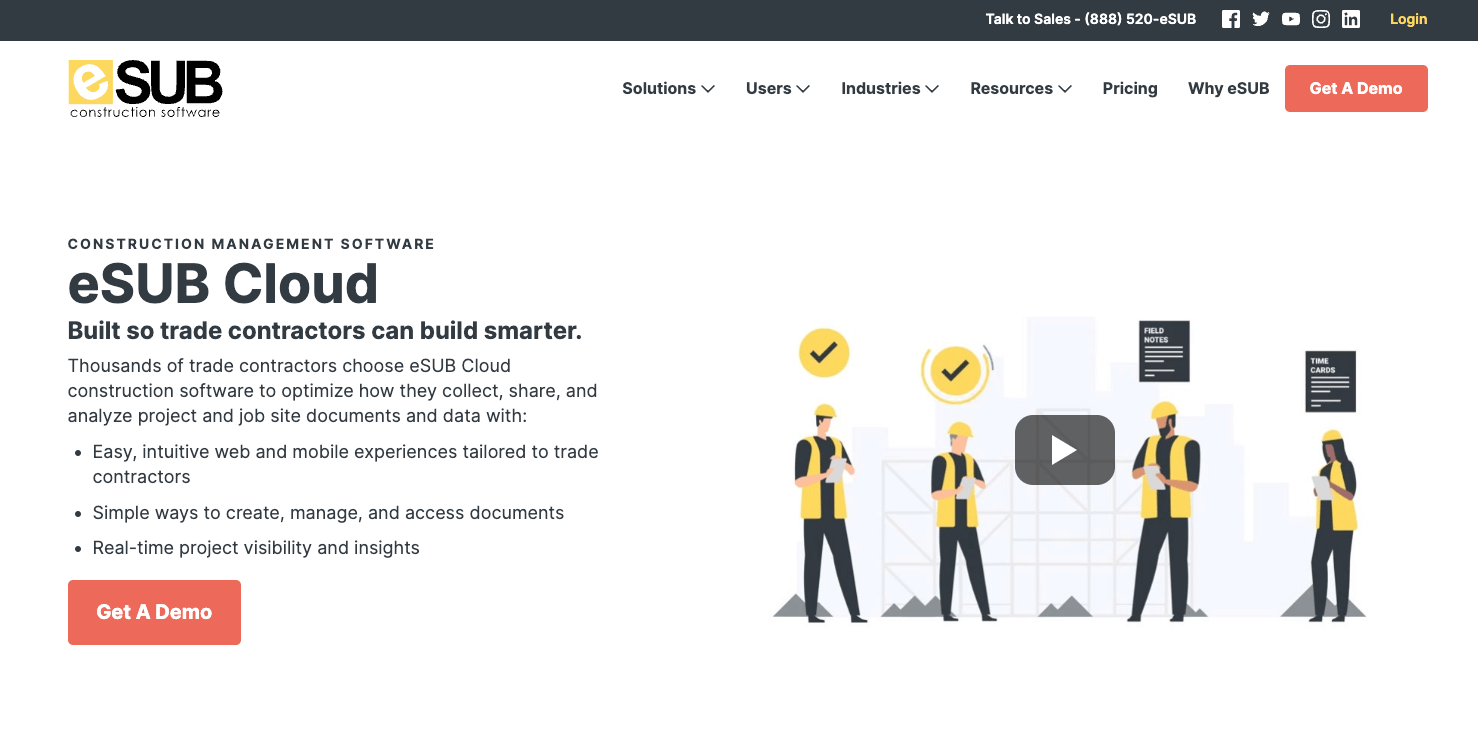 ESub provides a comprehensive suite of construction management software designed to streamline project management and improve project outcomes.
Their software solutions cover every aspect of construction project management, from project bidding to job site management, including document control, time tracking, change orders, and project scheduling.
ESub's software solutions are scalable and flexible, allowing construction companies of all sizes to benefit from their features and functionality.
Their highly intuitive and user-friendly software makes it easy for users to get started and quickly see results. With eSub, construction companies can increase productivity, reduce project costs, and improve project outcomes.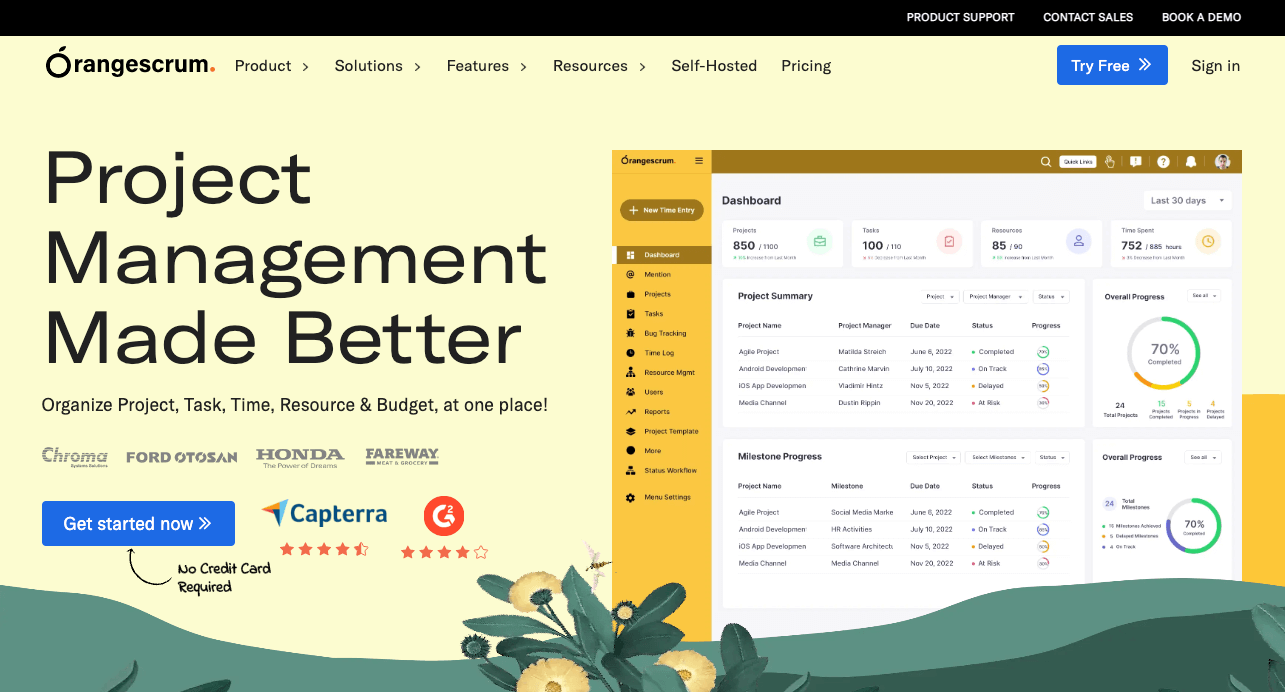 OrangeScrum is a project management software solution that offers a comprehensive and easy-to-use platform for businesses of all sizes. Many companies need help keeping track of their tasks and projects, which can result in lost time and revenue.
OrangeScrum addresses this challenge by providing an intuitive project management system that enables businesses to streamline their processes, track their projects, and collaborate with their team members in real time.
With OrangeScrum, businesses can easily manage their tasks, track their progress, and ensure that their projects are delivered on time and within budget. Whether you are a small business owner or a large enterprise, OrangeScrum has the tools you need to succeed.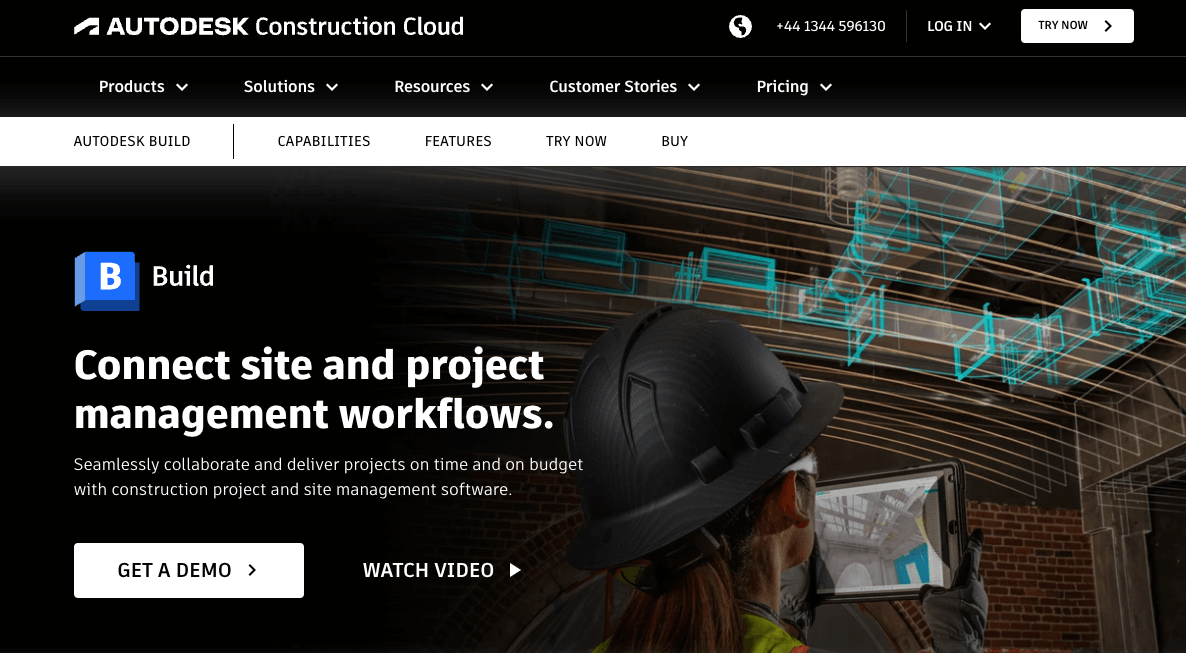 Autodesk Build, a product of Autodesk Construction Cloud, is a powerful solution that seamlessly connects data, workflows, and teams throughout the entire building lifecycle. It provides an extensive range of field execution and project management tools for builders in a single software platform that is effortless to deploy, adopt and use.
By combining best-in-class technology from PlanGrid and BIM 360 and new functionality, Autodesk Build enables construction data and workflows to be interconnected across the headquarters, office, and job site. It provides tools for project management, quality, safety, cost, document management and project closeout workflows in a single application that is tailored to your needs and location.
The platform's integrated and digitised processes facilitate the build phase of a project, enabling easy deployment and adoption while ensuring tightly controlled and highly configurable workflows and information sharing.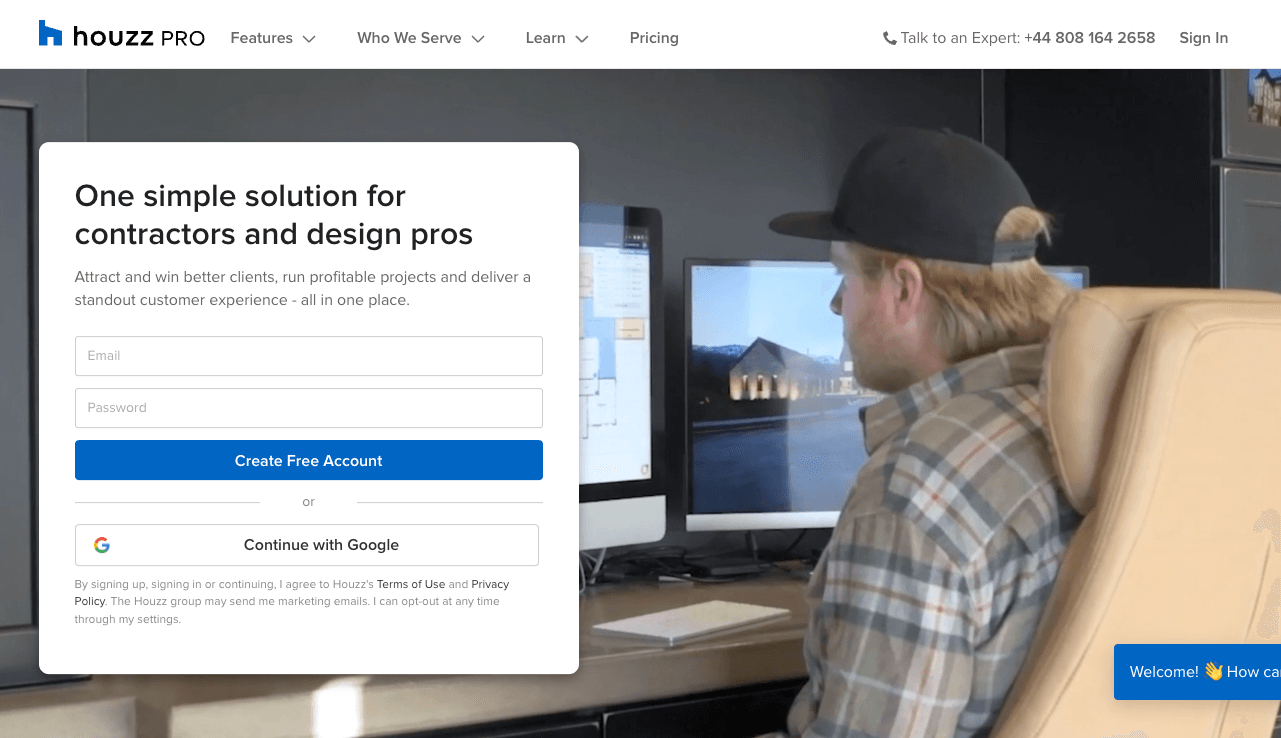 Houzz Pro provides an all-in-one solution for managing leads and projects of all sizes. It simplifies the process by centralising everything in one place, eliminating the need to juggle multiple tools. With features like project management, lead management with client dashboards, and personal insights, Houzz Pro makes it easy for professionals to manage their clients and track the progress of their projects.
The platform also includes an integrated online payment system, mood boards for projects, and white labelling for communications. Using Houzz Pro lead management software, professionals can streamline client communication, convert project discussions into potential projects, and store important client notes and initial estimations.
Expert support and website services are also available to help professionals create, manage, and host a professional website.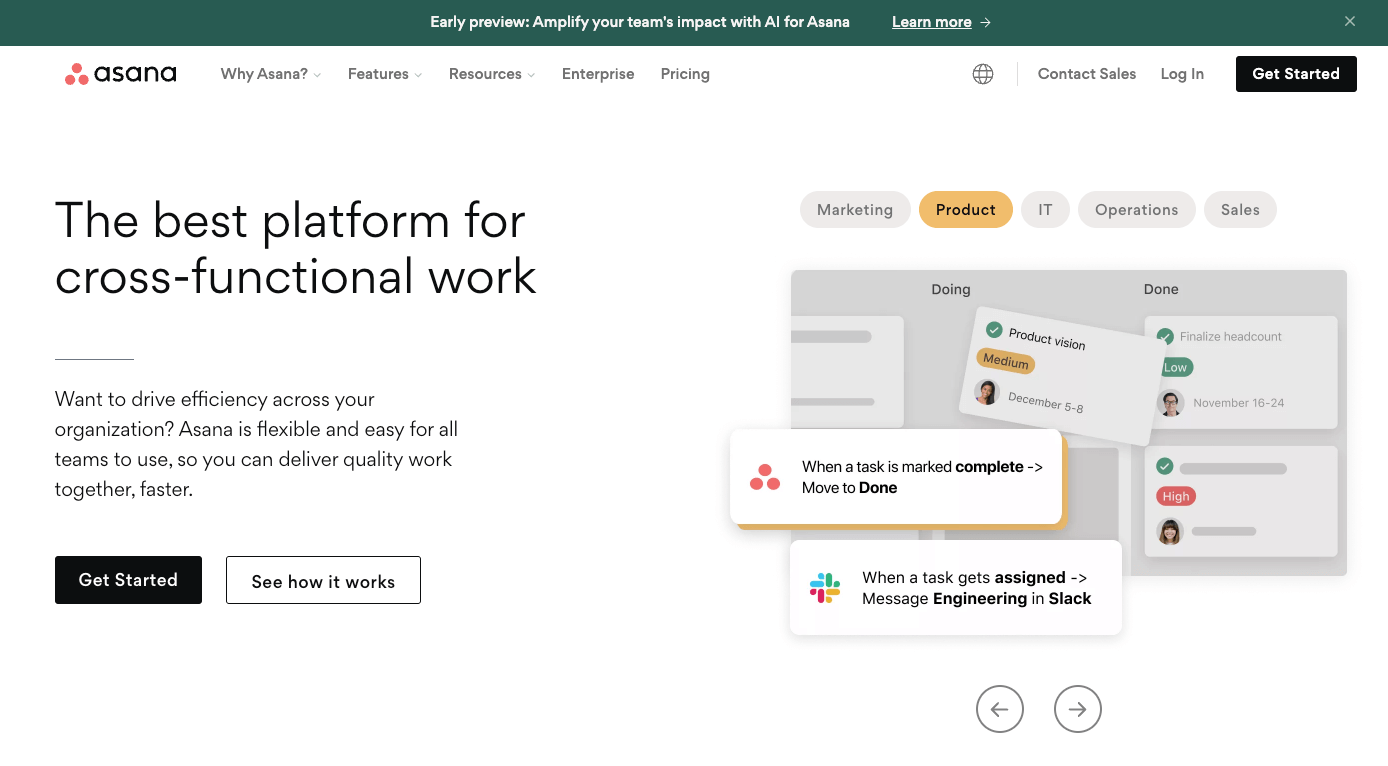 Asana is a powerful project management platform that enables IT teams to manage their projects seamlessly and effectively across their entire organisation. Asana allows teams to work together on multiple projects, from simple tasks to complex initiatives. It provides an intuitive interface and various tools that enable teams to collaborate and communicate in one place.
Asana's easy-to-use platform helps teams work more efficiently and effectively, regardless of location or department. With Asana, teams can easily share context, assign tasks, and combine related work to build effective cross-functional workflows. They can also share files, get instant updates on tasks and projects, and streamline communication.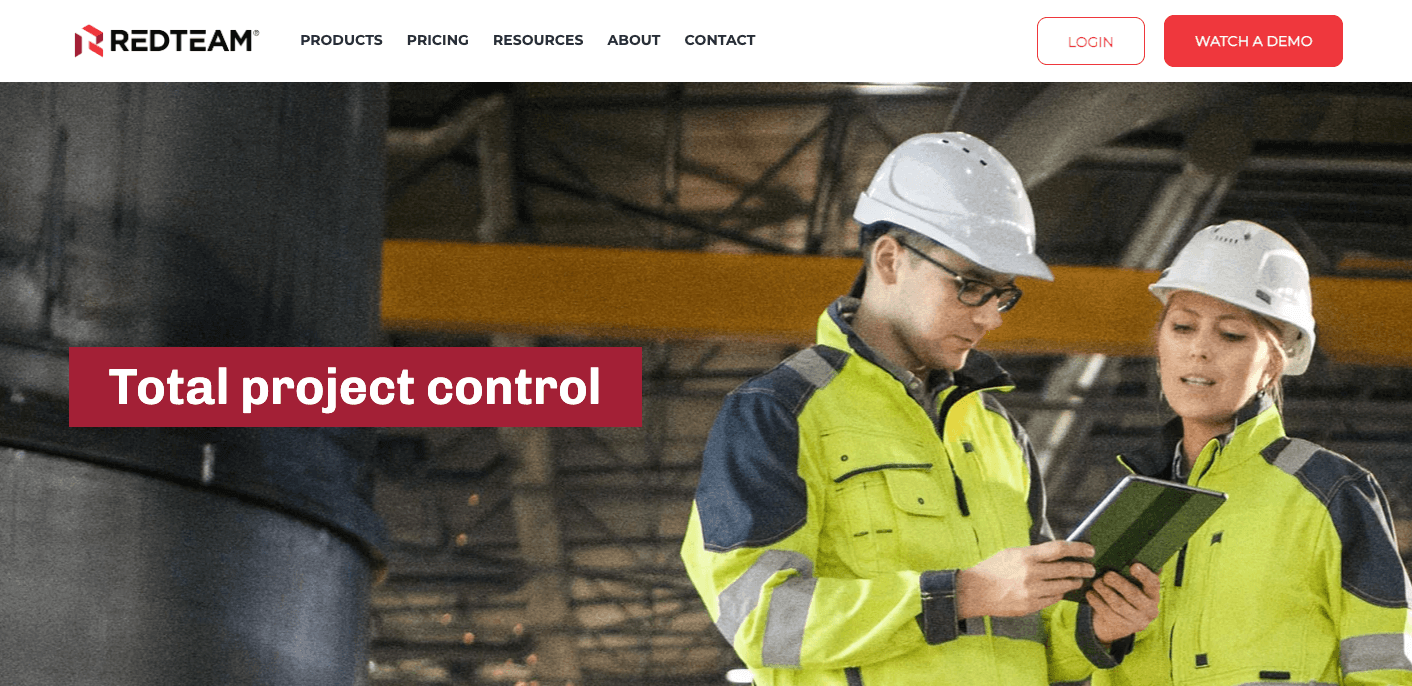 RedTeam has been designed by experienced contractors to offer robust, comprehensive, and integrated software solutions to streamline workflows and enhance the construction industry. Their customisable and ready-to-use products have a proven track record and benefits contractors of all sizes in achieving rewarding and successful project completion.
RedTeam empathises with the challenges faced by the construction industry, having been on the ground, in the trenches, and behind the scenes.
They understand tight budgets, schedules, safety issues, client requirements, and the industry's uncompromising demand for quality and accuracy. With RedTeam's field and construction management tools, total project control over schedules, quality, and cost is achievable, leading to increased productivity and less stress.
Their time-tested learning and innovative solutions make RedTeam a trusted colleague eager to help build your success.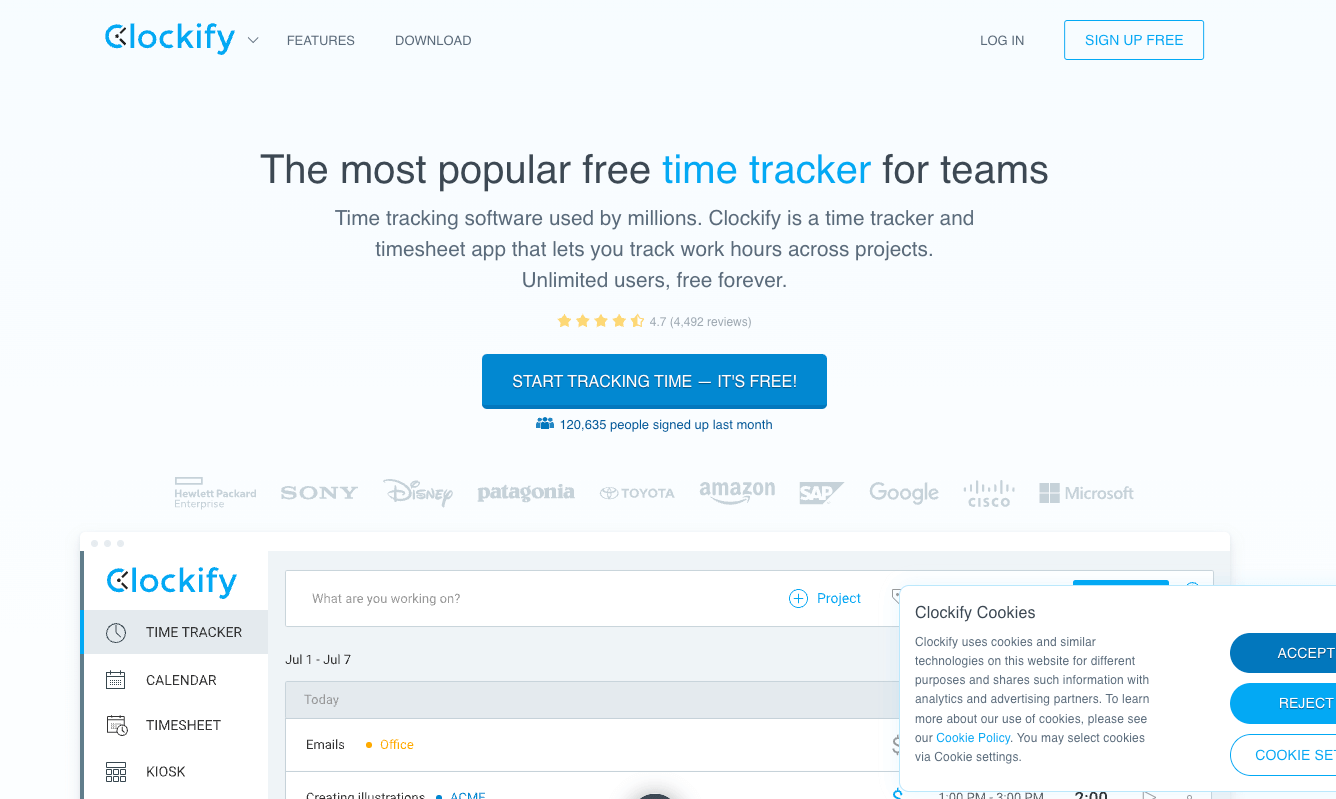 Clockify is an excellent time-tracking tool that allows you to monitor your productivity and track your work hours effortlessly. It provides a simple and user-friendly interface that is easy to navigate. With its free plan, you can track unlimited projects and tasks, create reports and export data.
Clockify offers integrations with other popular productivity tools such as Trello, Asana, and Google Calendar. One downside is that the mobile app could use some improvements. Still, Clockify is an excellent option for freelancers, small businesses, and teams looking to manage their time and productivity effectively.

BuilderTrend is a comprehensive project management solution for the construction industry. It simplifies communication and organisation, providing users with an all-in-one platform that streamlines processes throughout the entire building process.
BuilderTrend offers a variety of features to help users manage their projects effectively, including scheduling, tracking costs, creating estimates, managing customer contacts, timelines and documents, and running reports. The platform also provides automated job reminders and notifications to keep users informed of progress throughout the project so that they can make better decisions.
BuilderTrend's advanced features are designed to simplify communication between contractors, subcontractors, suppliers, clients, vendors, and other stakeholders while providing detailed project management insights.
With BuilderTrend, construction teams can manage their projects with greater efficiency and accuracy.
​
And there you have it, 20 of the best project management tools out there for construction professionals. There's a solution for every budget and every need, so you're sure to find the one that fits your requirements. With these helpful solutions, building project success is just around the corner.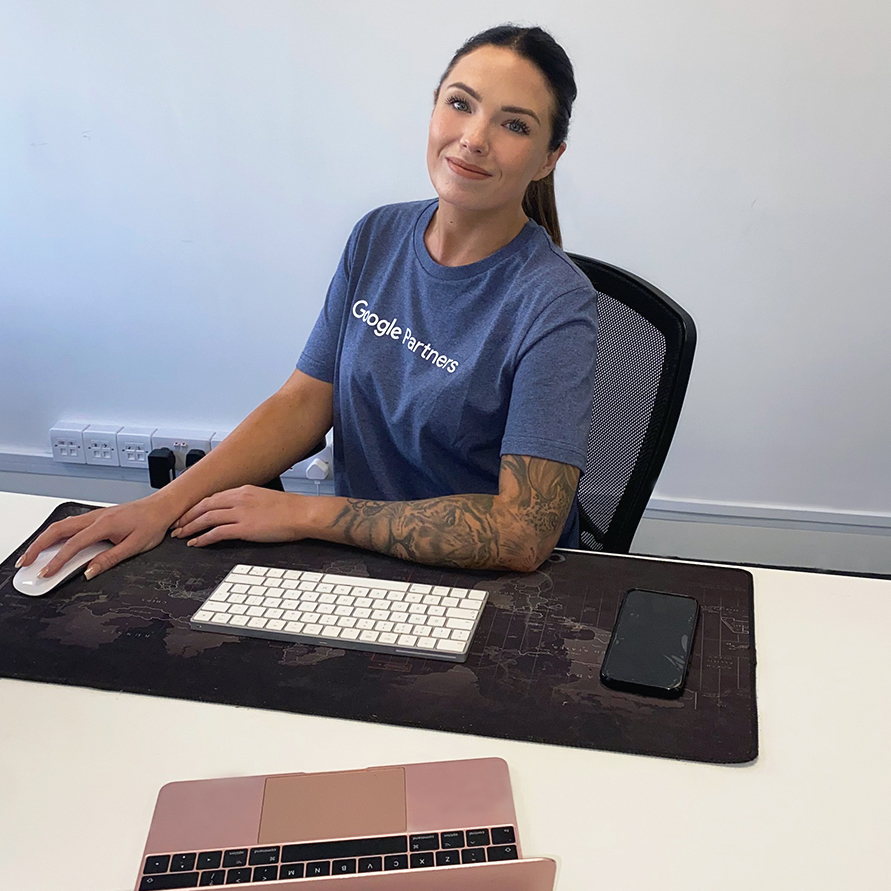 Speak to an expert
Got a quick question about your marketing? Or you want to run through the details of your next big project. We can help.
Speak to one of our experts today on 01702 668207 or send us a message.