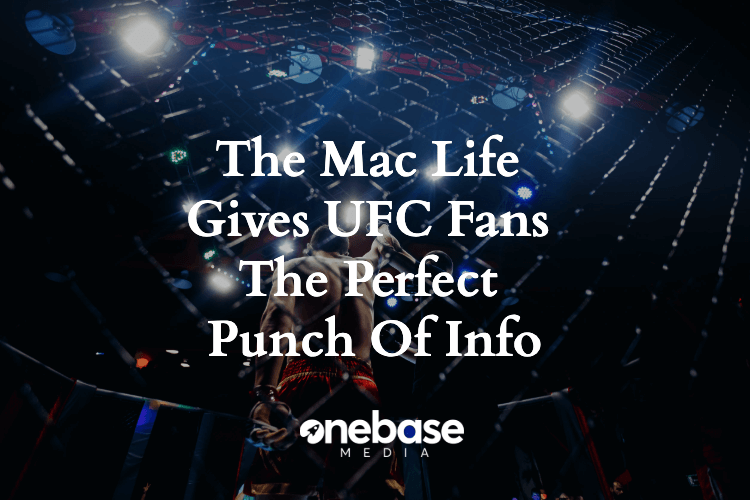 If you have been following all the UFC drama and tension, we think there's a site you might be interested in. The Mac Life provides up to date information on UFC challenges and includes posts that act as a backstage pass into the arena. If you want to know everything about the Ultimate Fighting Championship, this could be a great site to add to your bookmarks. Here's our full review.
Content That Packs A Punch
We think this site has some fantastic content for UFC fans. If you loved the fight between Conor McGregor and Nate Diaz, you'll find all the up to date information here. The site is owned by Mcgregor's company TheMacLife Productions. It will give you plenty of content on the rivalry and behind the scenes access to the brutal confrontation. You'll find some great exclusives that take you backstage before and after the fight. However, this site doesn't just focus on Mcgregor's victories.
It also has fantastic updates on other UFC stars such as Ronda Rousey. The writing is brilliant and has unique voice that makes you feel like you're in the heart of the action. Articles certainly seem to get people talking with plenty of discussions in the comment sections. Rivalries are born here with avid readers declaring support for their favourite fighters.
The site offers more than just information on UFC. It also provides information on trends in entertainment media such health and style. The diverse content helps the site stand out from competitors. It offers something more than specific sports-related coverage.
For the tech geeks out there, there are even posts on topics such as augmented reality. We think these articles will help the site build a readership that is more than just McGregor fans.
Fast And Effective
The sites style packs a punch like a strong knockout in the arena. The website uses graphics and photographs to display snapshots of articles. Due to this, you can clearly see which piece of content is going to interest you the most. The pictures and videos shared are stunning with some incredible shots.
This site is fast and users will easily be able to navigate to different sections without any problems. Categories are clearly labelled, and any specific article you might want will be simple to find.
Overall we think this is a fantastic site for UFC fans. It has all the information you could need and a lot more. We also think it has the type of style that every website owner should be aspiring for. Hard-hitting with a powerful display, it compliments the topic of Ultimate Fighting beautifully.
The website is updated with fresh content regularly. You'll never fall far behind with the latest news in the UFC world if you bookmark this site. You might even learn some of the latest viral news stories before anyone else!
For more information go to www.themaclife.com
The MacLife Production Videos