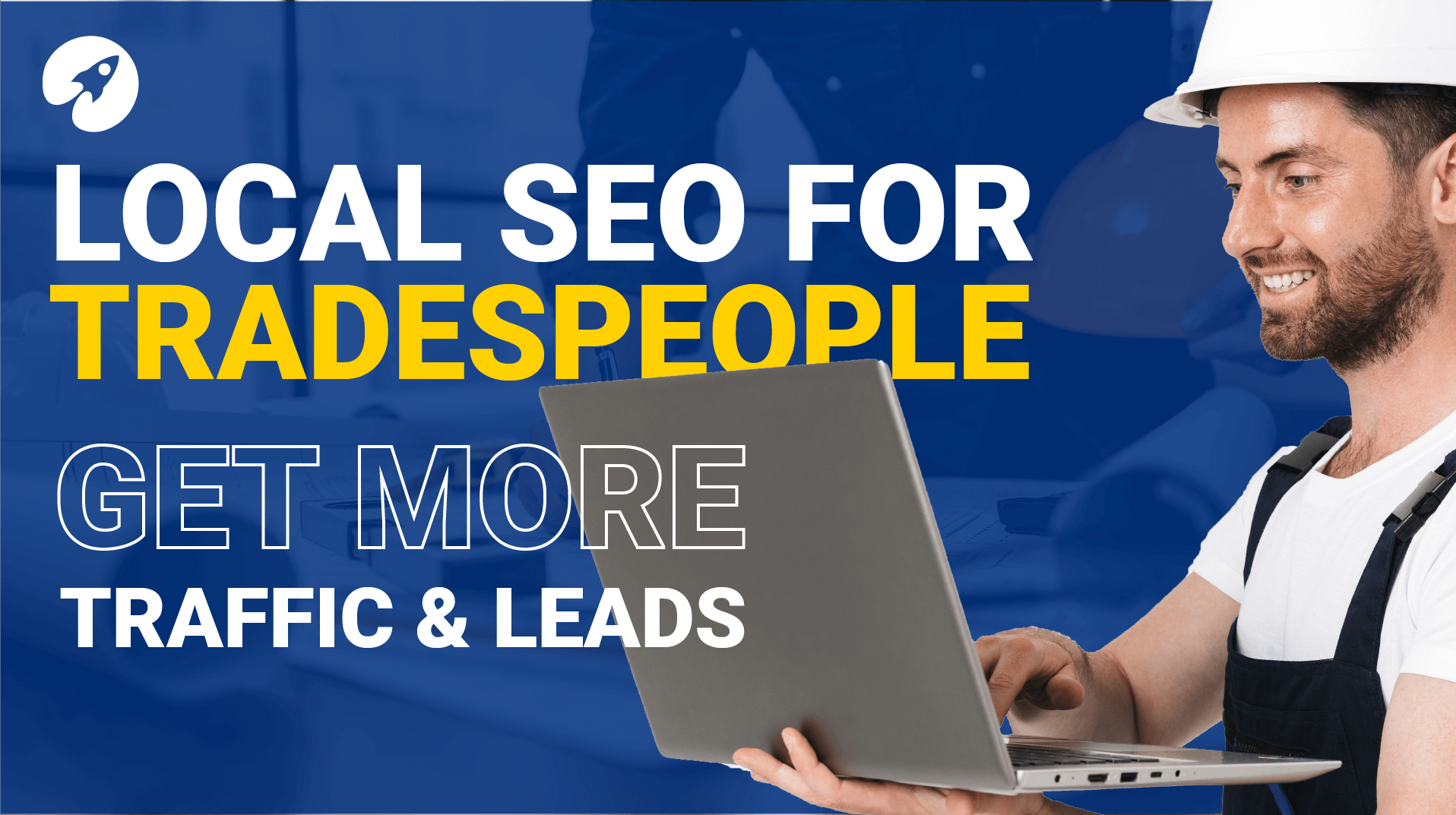 As a tradesman, improving your visibility online is essential to gaining more customers and growing your business. Search engine optimisation (SEO) helps you stand out from the competition by driving targeted visitors to your website and increasing brand awareness.
Here are 25 SEO tips for tradesmen that will help you get started with optimising your online presence.
25. Find the best keywords to rank on Google
24. Optimise for local search
23. Improve page load times
22. Monitor your progress
21. Build a blog
20. Guest posting
19. Niche business directories
18. Post on social media
17. Write titles and descriptions
16. User experience
15. Content length on pages
14. Competitor analysis
13. Alt tag all of your images
12. How long does SEO take?
11. URL structure
10. Optimise your GMB listing
9. Mobile & tablet responsive
8. Site errors testing
7. Internally linking pages
6. Reputation management & reviews
5. How to track keyword performance
4. Optimising pages using the Surfer SEO tool
3. Build local service pages
2. Use local Schema
1. Add a FAQ on your pages
Types of SEO
On-page SEO: Refers to all the activities and elements that take place on your website. This includes content, title tags, meta descriptions, internal links and other optimisation tactics.
Off-page SEO: These are activities that you can do outside of your website, such as link building and social media promotion.
Technical SEO: This refers to the architecture of your website, including hosting, site speed and crawlability.
Content creation: Creating unique, high-quality content is key to SEO success. Focus on creating content that answers common questions related to your industry and target keywords in a natural way.
How will SEO benefit your business?
SEO is an effective way to reach people who are actively looking for the services that you offer. When potential customers search for a tradesman in their local area, SEO helps ensure that your website appears at the top of the results page and drives more traffic and leads to your business. With targeted traffic, you can manipulate the type of leads you will be getting.
This allows you to do the jobs that you want to do and the ones that make you the most profit.
For example, we have dealt with general contractors who have niched their service down to just loft conversions, as this brings in the most revenue and profit for their business. Getting them to the top of Google for "Loft conversions Essex" generates a healthy flow of leads to their business every single month. This is the power of local SEO!
It can transform your website into a lead-generating machine.
Additionally, SEO can help establish trustworthiness with potential customers by providing them with relevant and helpful information.
#25 Find the best keywords to rank on Google
The first step to improving your SEO is finding the right keywords that people are searching for when looking for a tradesman.
You can use various keyword research tools, such as Google Keyword Planner, Moz Keyword Explorer, SEMRush or Ahrefs, to help you discover relevant terms and phrases related to the services you offer.
Once you have a list of keywords, you can then optimise your website content to include them.
Simply put the keyword you want to rank for into one of these tools, and it will show you the difficulty to rank for this and also how many people are searching for that keyword every month.
Now you can build content around the keyword in the form of service pages of blogs to rank at the top of Google.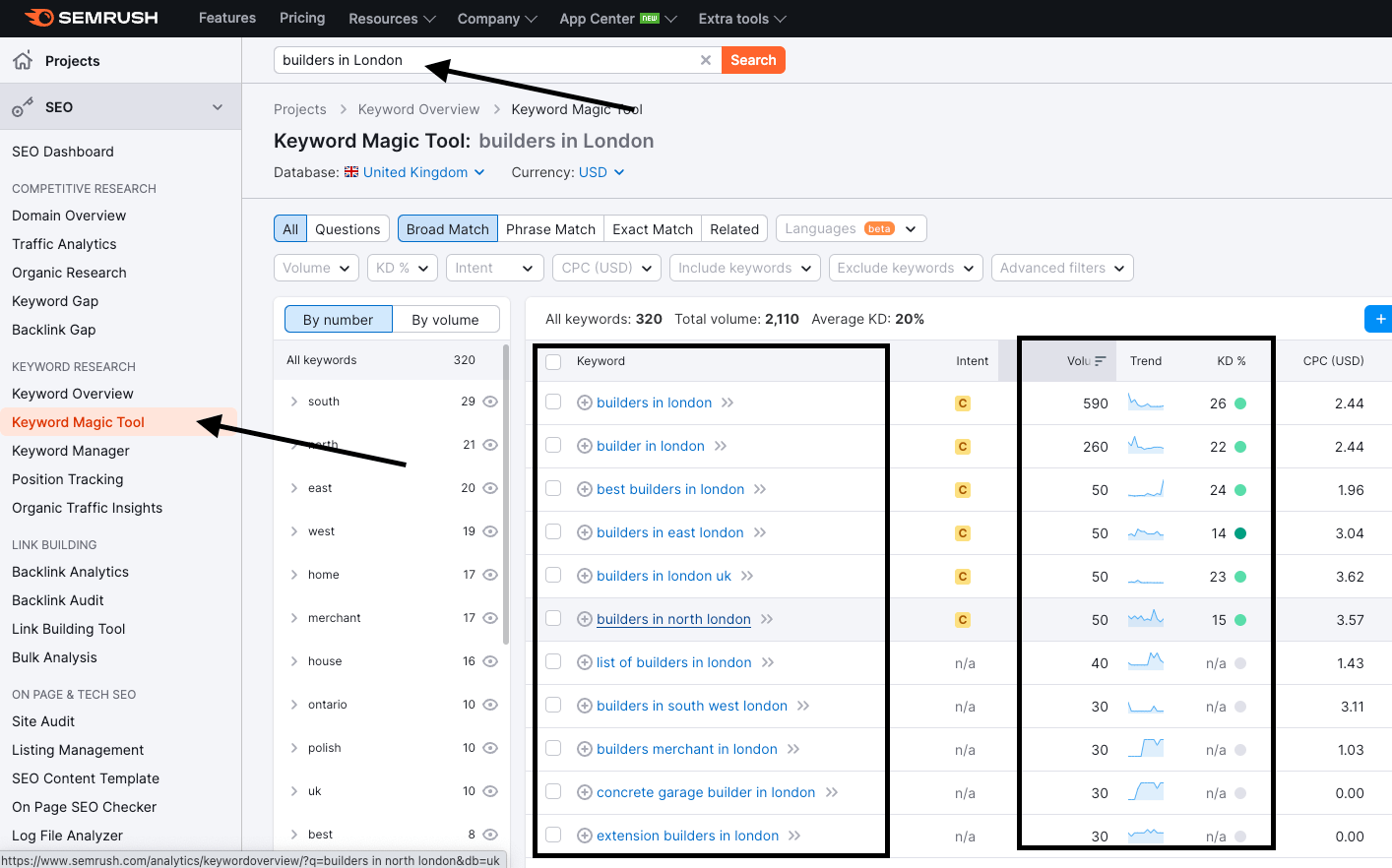 #24 Optimise for local search
Local SEO is essential for tradesmen, as it helps ensure that customers in their area can find them quickly and easily.
To get started with local SEO, make sure that your business name, address, phone number, and other contact information are listed correctly and prominently on your website. Put these details on the contact page and the footer of the website so it appears on every page. This helps Google pick up where you are located.
Optimisation tips for local SEO
Have your address in the footer of your website
Include the location you are based in, in the content of the page
Alt tag images and include your location in the tag
Additionally, claiming and optimising your business listing on local directories, such as Google My Business or Yelp, can help improve your chances of appearing in local search results. We will go into this in more detail later in the article.
#23 Improve page load times
Page speed is an important factor when it comes to SEO as it affects the user experience and impacts how quickly web pages are indexed by search engines.
Slow page load times can lead to poor rankings in the SERPs, so it's important to optimise your website for speed. This could involve compressing images, minifying code, and optimising server response time.
To check your website page load speed, go to this website – https://gtmetrix.com/ and drop in your URL. This will show you how fast the website is and also show you what errors are slowing down the website.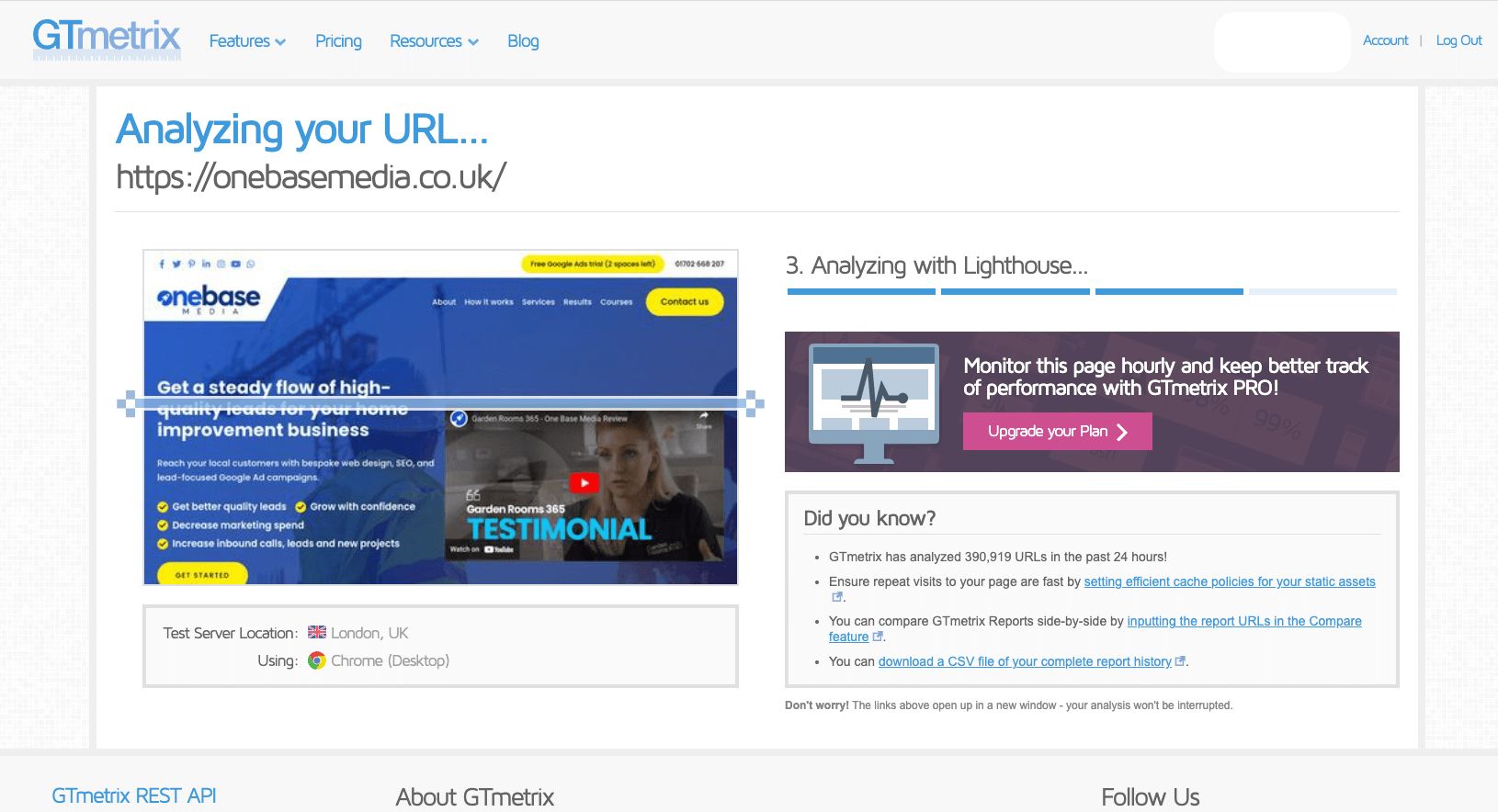 #22 Monitor your progress
Make sure you monitor your SEO efforts to track any changes in your website's ranking. Without monitoring and tracking what is working, everything becomes guesswork, and you will not be able to correctly identify opportunities to increase website traffic.
Google Analytics and Search Console help you determine what is and isn't working so that you can adjust your strategy accordingly.
You can also use tools such as Ahrefs or SEMrush to help you understand how people are interacting with your website and monitor any changes in keyword rankings.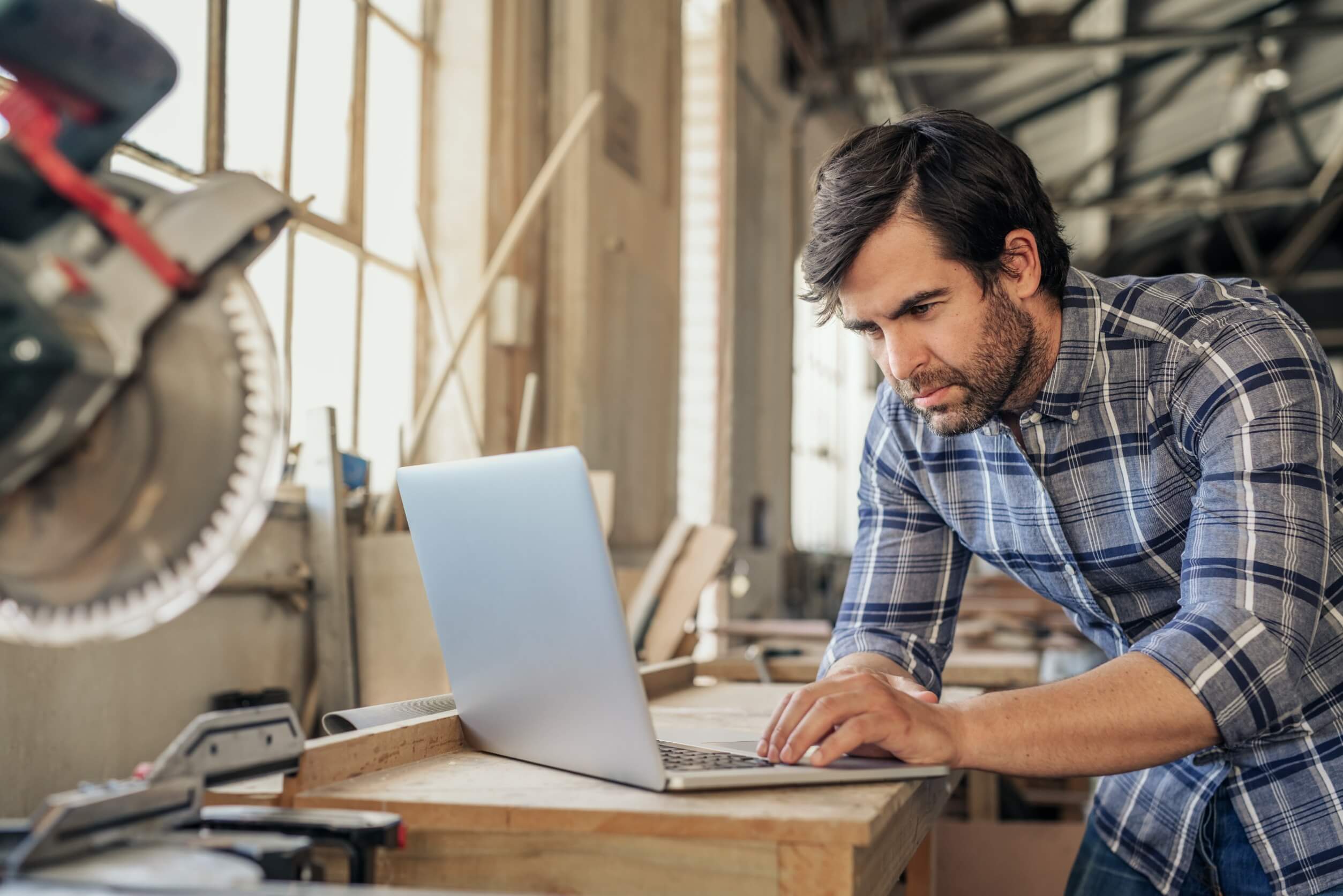 #21 Build a blog
Blogging is a great way to attract more visitors to your website by creating content related to the services you offer.
It can also help increase your visibility in search engine results as it allows you to include targeted keywords and optimise for local and national SEO.
Additionally, blogging allows you to establish yourself as an authority in the industry and provide helpful information to potential customers. By regularly creating high-quality content, you can gain more trust and eventually convert readers into customers.
For example, if you write an article about the "Best ideas for small lofts" if you are a company that does loft conversions, getting this to the top of Google will get users on your website that are directly interested in getting ideas of what to do with their loft. You can then place calls to action throughout the blog with your contact details. It's exactly the same strategy you are seeing in this article and can generate hundreds of good-quality leads a month.
#20 Guest posting
Guest posting is a great way to increase your online visibility and reach new audiences. It involves writing content for other websites to build relationships and authority and drive traffic back to your own website.
When looking for guest post opportunities, focus on sites related to the trades or local business directories that are relevant to the services you offer.
To do this, go to Google and do this search any of these searches.
Construction "guest posts"
Construction "write for us"
Construction "accepts guest posts"
This will pull up hundreds of websites that accept guest posting on their websites that are directly related to the construction industry. You can change the word "construction" to anything else related, like "tradesmen" or "tradespeople" or "local builders".
Once you have a list of websites that accept guest posts, reach out to them with an email asking if they would accept your content, and send them a well-written article or some topic ideas. They will usually return the favour and let you have a link back to your website.
This kind of link shows Google that you are an authority in your industry, and they will rank you higher.
#19 Niche business directories
Registering with niche business directories is another effective way to improve your SEO. These directories list local businesses that offer specific services and can help you reach customers in your area.
When registering, make sure to include all the relevant information about your business (name, address, website URL, etc.) so that potential customers can easily find what they're looking for.
To find niche business directories, go to Google and do any of the following searches..
Local builder "directory"
Tradesmen "directory"
Tradespeople "directory"
Construction "directory"
This will pull up plenty of niche directories for you to submit your business listing too.
#18 Post on social media
Social media can be a great way to engage with potential customers and drive traffic back to your website.
Posting regularly on platforms such as Facebook, Twitter, or LinkedIn will help you build relationships and increase visibility.
Additionally, it allows you to share helpful content that can educate people about the services you offer and encourage them to visit your website.
Great social media post ideas.
Before and after images of your work
Accreditations
Link to blog posts you have written
Post your reviews
Link to your service pages
Promotions
Members of the team
Promotions to the staff within the company
New business partnerships
Social media is a great way to showcase your work and show movements within the company.
It also helps Google pick up and index the page when you create links to the pages on your site.
#17 Write titles and descriptions
A title and description are what you see on Google before you click through to the website.
When it comes to SEO, titles and descriptions are just as important as the content itself. Titles should be concise yet descriptive so that readers have a good idea of what to expect from the article or service page.
If you are targeting a service and a local area, be sure to include the main keyword and the local town you want the website page to rank.
Descriptions should also include relevant keywords, as well as a call to action that encourages readers to click through to your website.
Doing this will ensure that search engines and users alike understand what the page is about and why they should visit it.
#16 User experience
Having a great user experience on your website is essential for SEO success. This includes having intuitive navigation, fast-loading pages, and easily accessible content.
Additionally, make sure you optimise your website for mobile devices to ensure that users can access it regardless of the device they're using.
Website user experience tips for tradesmen
Have a sticky navigation (so the contact details always stick at the top of the page)
Have the phone number big and bold
Use your images and not stock
Have calls to action throughout the pages so it's easy to contact you
Have clear offers "Book a consultation" or "Get a free quote"
You should also include internal links throughout your web pages to help search engine spiders crawl your website more efficiently.
We have seen many websites that rank high on Google but do not get any enquiries, by making some of these simple user experience changes, you can see a dramatic increase in leads.
#15 Content length on pages
You should always aim to have content of at least 500-750 words on each page. Longer content helps search engines better understand the context of your website and can help improve your ranking for certain keywords.
Additionally, it gives readers more detailed information about the services you offer and allows them to become more informed about the subject matter.
A great way to see how much content you will need on a page, go to Google and search for the keyword and area you want to get found. Click through to the top-ranking website. Then copy and paste the website content into www.wordcounter.net
This website will show you how many words are on the page. Knowing this information now, you know how much content Google wants to see for this keyword to rank the page.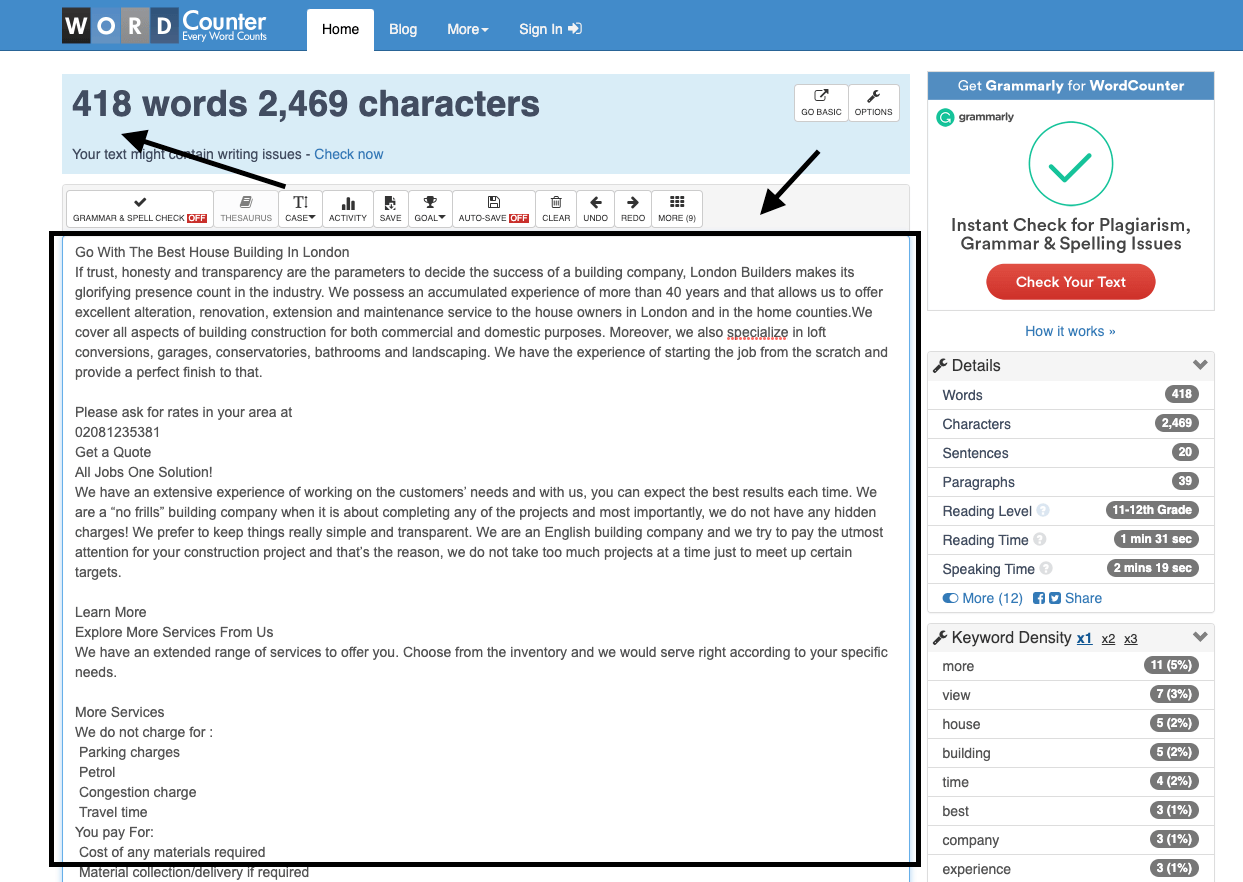 #14 Competitor analysis
In addition to the strategies mentioned above, it's important to keep an eye on your competitors. Look at what they're doing and how they're ranked in search engine results. This can help you determine where you need to focus your efforts so that you can remain competitive in the industry.
A great way to do this is by signing up for a free trial on SEMRush and putting your competitor's website into the tool. This will show you all of the keywords their website ranks for and also how many people search those keywords a month.
#13 Alt tag all of your images
Adding alt tags to your images is also important for SEO. Alt tags are text descriptions of the image that help search engines better understand what it is about. This can improve your ranking in image search results and help Google rank the page.
If you are using WordPress, use image optimisation plugins like Imagify to quickly and easily add alt tags to your images.
#12 How long does SEO take?
SEO is an ongoing process, and it can take some time before you start seeing results. However, if you consistently implement the right strategies, you should be able to see an improvement in your website's rankings over time.
Additionally, making sure that your website is updated regularly with fresh content will help ensure that search engines keep crawling your site and that your content remains relevant.
SEO takes around 6-12 months to really start taking effect, but you can get results much faster.
The way we get results faster is by splitting our SEO strategy into three sections.
Here are the three parts of our SEO process:
Strategy & research
Install Google Analytics & Search Console
Keyword research
Competitor research (Find opportunities for service pages and blogs that are already ranking)
Technical SEO audit (use SEMRush)
Writing new titles and descriptions (put them on a Google Sheet or Excel sheet)
Write new content for existing pages
Plan out what new pages you will need (Service pages & blogs)
Building phase
Fix website errors
Fix URLs on the website
Put Schema on pages
Fix broken internal links
Put new content on the website pages
Add canonical tags on the pages
Optimise website pages on Surfer with a score of 80+
Add new pages from the website strategy
Alt tag all the images
Ongoing phase
Keyword tracking
Guest posting
Other link-building (image submissions and niche directories)
Monitoring Search Console & SEMRush errors
Blogging
#11 URL structure
Make sure to keep your URL structure as simple and logical as possible. This helps search engine spiders crawl your site more efficiently and improves the user experience. Additionally, you should use relevant keywords in your URLs so that it's easier for users to find what they're looking for.
For example, if the page you want to rank on Google has a long irrelevant URL structure, you will need to change this. Your URL should be clean such as www.websitedomain.com/plumbers-london
Download all of your website URLs using the tool Screaming Frog, this will show you all of your website pages, and you can change the URLs accordingly. Make sure you redirect the old URLs with 301 redirects to the new ones.
You can also use Screaming Frog to check for any duplicate content, broken pages or missing H1 tags.
#10 Optimise your GMB listing
Optimising your Google My Business listing is as important as optimising your website. Make sure to include lots of relevant information, such as your business name, address, phone number, website URL and opening hours.
To fully optimise your tradesman GMB listing
Have 100+ images of your team and work
Have at least 20+ more reviews than your closest competitor
Add your logo
Have a banner
Do two Google posts a week
Include all of your services
Add a detailed description
Add opening hours
Address
Phone number
Email address
Additionally, you should add images and videos that showcase what your business has to offer. Doing this will help make sure that potential customers can easily find and contact your business.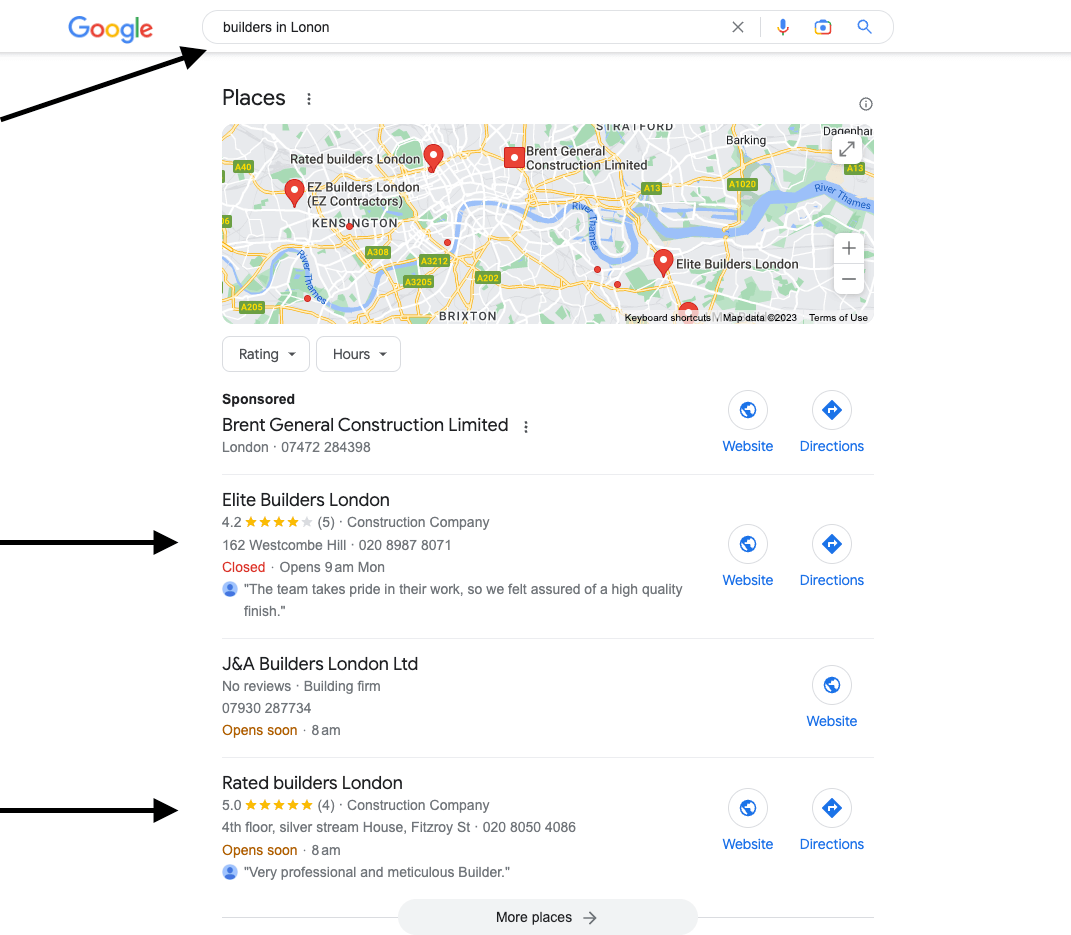 #9 Mobile & tablet responsive
Make sure that your website is optimised for both mobile and tablet devices. Mobile users account for more than half of all web traffic, and having a website that's responsive to their device can help you rank better in search engine results.
Additionally, optimising for different screen sizes will ensure that users have a great experience when visiting your site, regardless of the device they're using.
To check if your website is mobile and tablet responsive, use this tool – https://search.google.com/test/mobile-friendly
If your website is failing the test, you will need to give this to a developer to fix, as its very important your site works well on all devices. You should also manually test your website and check it on a mobile, look for any flaws that make it difficult to use and give these to a developer to fix. Fixing these small errors can lead to a much higher conversion rate, and you will get more leads.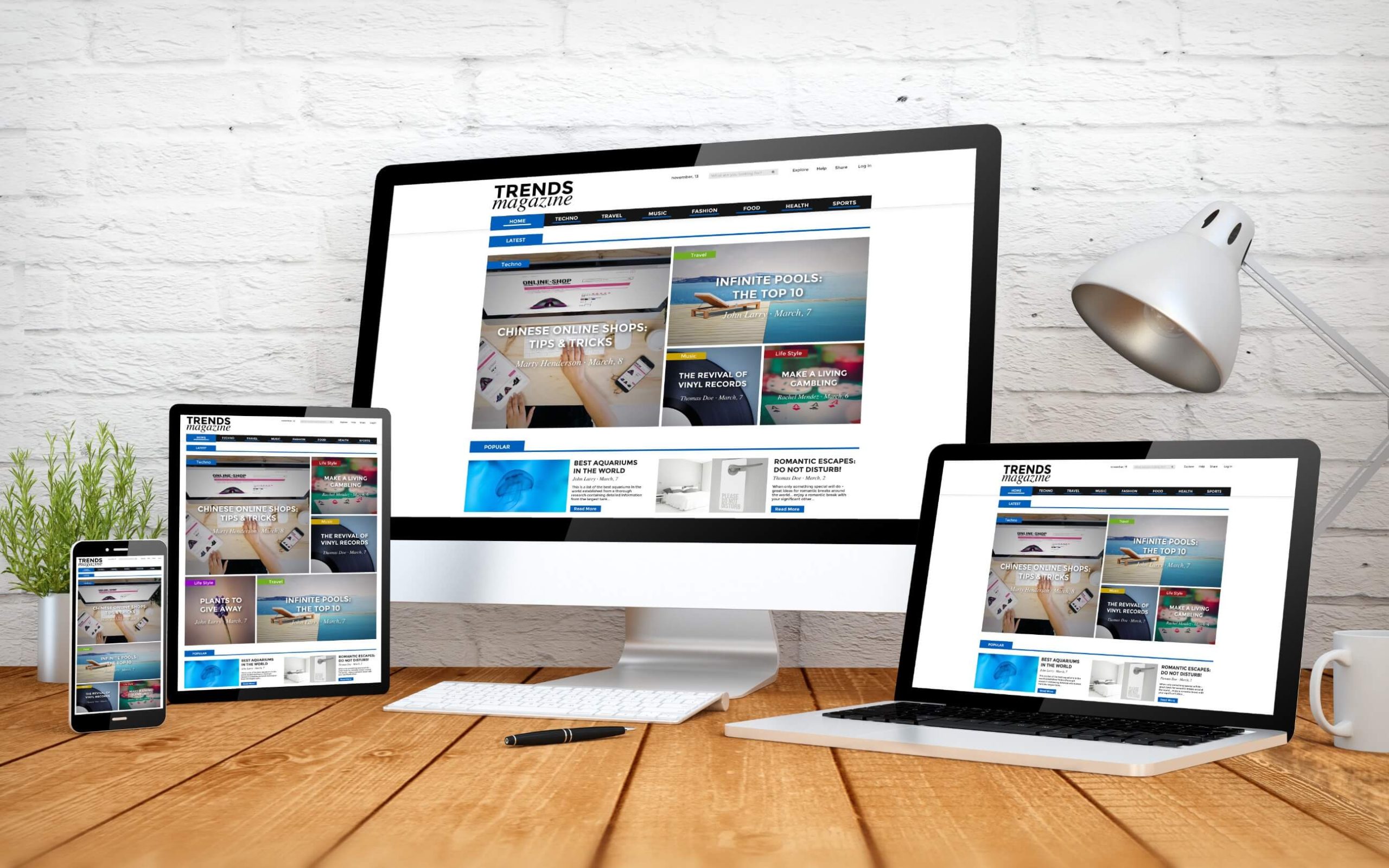 #8 Site errors testing
Test your website for any errors or broken links. Search engines will penalise your website if there are any issues with the way it's functioning.
Additionally, these errors can have a negative impact on user experience and lead to higher bounce rates. By doing regular testing and error fixes, you can ensure that your website is working properly and that users have a great experience.
Go to SEMRush and run a technical site audit. This is easy to do and will test every page on the website for errors.
#7 Internally linking pages
Make sure to link between related pages on your website. This helps search engine spiders crawl your site more efficiently and can improve your rankings in the search results.
Additionally, it makes it easier for users to navigate through your website and find the content they're looking for.
So, for example if you have a page about general building work and this page has information on "brickwork", "plastering" or "electrical work" make sure you link to the relevant pages.
#6 Reputation management & reviews
It's important to also focus on online reputation management and customer reviews. Reviews are one of the most important factors for ranking in local search engine results and can have a big impact on your business.
The best places for tradesmen to get reviews are:
Make sure to actively manage your online reviews, respond to any customer feedback and highlight any positive experiences customers had with your business.
#5 How to track keyword performance
You can track your keyword performance using a variety of tools. Google Analytics is a great way to monitor how users are interacting with your SEO content and keywords. Additionally, you can use tools such as SEMRush or Ahrefs to see which keywords are driving traffic to your website and compare them against competitors.
This will help you identify any areas where you can improve your SEO performance.
#4 Optimising pages using the Surfer SEO tool
Surfer SEO is a great tool for optimising your website pages. It helps you identify areas where your content isn't performing well and provides actionable insights on how to improve it.
Additionally, it allows you to track the performance of individual pages so that you can see which changes are having the most impact.
We find the pages that rank the best are the ones that score 80 points or higher.
Simply set up an account on Surfer SEO, put in your web page content and then the tool will score the page. It will suggest new headers and keywords to use on the page.
Once you fully optimise it resubmit it back to Google using Google Search Console.
#3 Build local service pages
If you're targeting local customers, it can be beneficial to create local service pages. These pages should include information about the services you offer in each location as well as contact details and any special offers.
So, for example, if you are a plumber based in London but cover all the local boroughs in London, you will need pages targeting each area. For example, www.plumbingwebsite.com/plumber-chelsea/ and www.plumbingwebsite.com/plumber-hammersmith/.
Creating pages like this will allow you to rank in additional areas, and you will generate more local leads.
#2 Use local Schema
Using local Schema Markup helps search engines better understand your content and can help improve your local rankings.
This type of markup adds additional information to your website, such as business hours, location and contact details. By adding this type of data, you can make sure that search engine results are accurate and up-to-date for each location.
#1 Add a FAQ on your pages
Adding a FAQ section to your website pages can be beneficial for SEO. This type of content helps search engines better understand the topics you're covering, and it also provides additional value for users. Additionally, including questions and answers in this section will make it easier for users to find the information they're looking for.
Summary
By following these tips, you can improve your website's SEO performance and provide a better experience for users. Make sure to regularly track your progress and make tweaks as needed so that you can continue improving your rankings in search engine results. A good SEO strategy is essential for any successful online business and can help you stand out from the competition.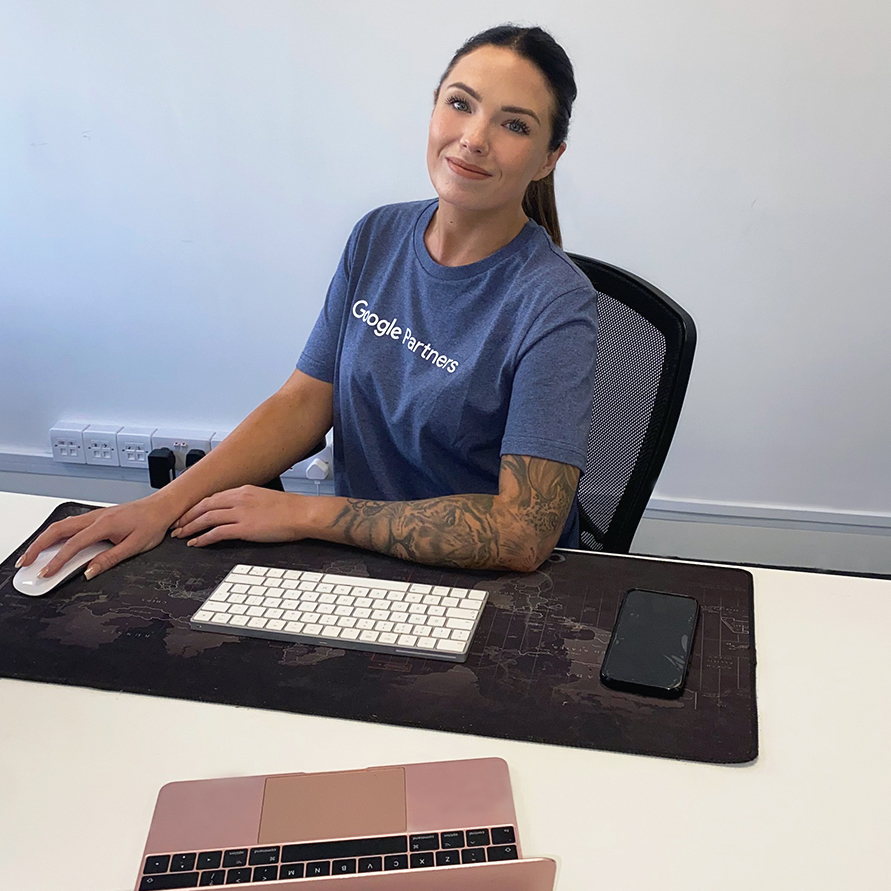 Speak to an expert
Got a quick question about your marketing? Or you want to run through the details of your next big project. We can help.
Speak to one of our experts today on 01702 668207 or send us a message.