Client Background: A local landscaping company, "ACH Landscapes," struggled to regain their rankings in the local area after holding them for many years. Their website had dropped off the first page and gone to page six for all of their primary local keywords; these included "landscapers Romford", "landscaping Romford" and many more.
They approached our agency for assistance in improving their online visibility, driving more organic traffic, and generating more qualified leads.
Challenge: The client's website needed to be ranked better on search engine results pages (SERPs) and was missing from the Google Maps listings, a crucial platform for local businesses.
Our challenge was to enhance their visibility on both fronts and significantly increase website traffic and lead generation.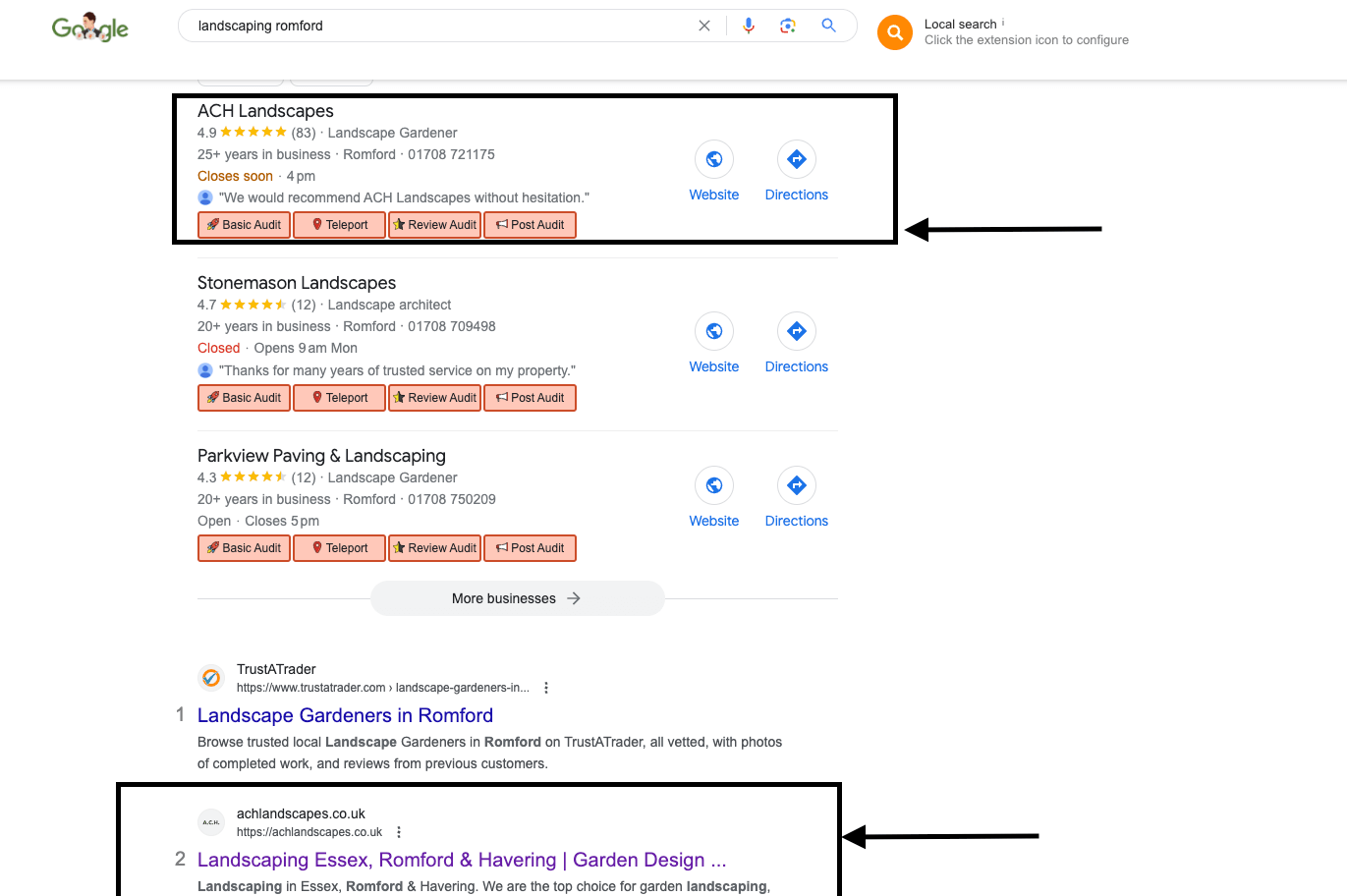 Strategy:
Google Maps Optimisation:
Listing Optimisation: We fully optimised the client's Google My Business (GMB) listing. We ensured that all business information, such as address, phone number, website link, and business hours, was accurate and consistent.
Image Enhancement: We uploaded high-quality images showcasing their landscaping projects, emphasising the quality of their work and attracting potential customers. We also geo-tagged a number on the images with Essex and Romford locations.
Regular Posting: We established a consistent posting schedule, sharing updates about completed projects, landscaping tips, and company news. This engagement not only kept the listing active but also encouraged user interaction.
Local Service Pages:
Content Creation: We created dedicated local service pages for each type of landscaping service they offered. These pages provided detailed information about the services, highlighting their expertise in each area.
Keyword Optimisation: Each service page was meticulously optimised using relevant keywords and phrases related to landscaping services in the local area.
On-Page SEO with Surfer SEO:
In-Depth Analysis: We used Surfer SEO to perform a detailed on-page analysis of the client's website. This allowed us to identify keyword gaps, optimise content length, and fine-tune the use of keywords on each page.
Optimisation Recommendations: Based on Surfer SEO's recommendations, we adjusted the content structure, headings, and keyword density, ensuring that each page was well-optimised for search engines.
Building Directory Citations and Niche Directories:
Local Directories: We submitted the business information to prominent local directories to enhance the client's local presence. This included bulking out the listings with images, descriptions and website links.
Niche Directories: We identified industry-specific directories related to landscaping and submitted the client's business information to these platforms to establish authority within their niche. We searched Google for several niche directories and got listed on around 20.
Guest Posting Strategy:
Outreach and Collaboration: Over 12 months, we established relationships with relevant blogs and websites in the landscaping and home improvement industry. We contributed high-quality guest posts that showcased the client's expertise and linked back to their website. All websites we contacted had a domain authority of at least 20. Doing this ensured the backlinks passed through authority and increased our ranking.
Diverse Backlink Profile: This guest posting strategy brought direct referral traffic and contributed to a diversified backlink profile, boosting the client's domain authority.
Results: After implementing the comprehensive SEO strategy, the results were remarkable:
Google Maps Listing: ACH Landscapes secured a prominent position in the top 3 on the Google Maps pack listing for relevant local searches, making it easier for potential customers to find them.
Website Traffic: Website traffic doubled within the first six months of implementing the strategy. The client's website started ranking higher on SERPs for targeted keywords.
Lead Generation: The increased online visibility led to a significant boost in qualified leads. The client reported a substantial increase in phone calls and online inquiries.
Conversion Rate: Due to the strategic content optimisation, local service pages, and engaging imagery, the website's conversion rate improved noticeably.
Brand Authority: The guest posting strategy and directory citations increased the website's authority and positioned ACH Landscapes as an industry leader in the local market.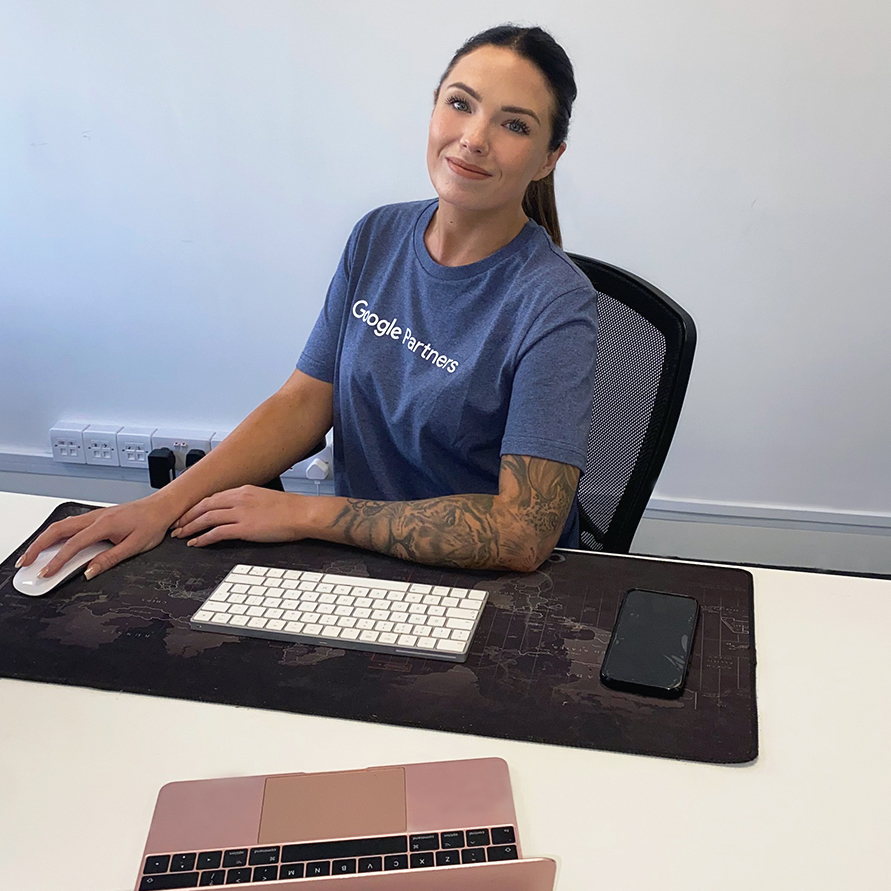 Speak to a construction industry marketing expert
Got a quick question about your marketing. Or you want to run through the details of your next big project. We can help.
Speak to one of our experts today on 01702 668207 or send us a message.