A website audit is essential for any construction business as it helps to determine whether the site is optimised for search engines and converts visitors into leads.
By conducting a comprehensive search engine optimisation (SEO) audit, we will identify any areas of improvement in order to improve your online presence.
This will include ensuring that all important information is easily accessible, page loading speed issues and making sure content is properly indexed by the search results.
Additionally, an SEO audit provides insights on how well keyword placement is performing, what kind of backlinks are driving traffic to your pages, and which competitors you should be keeping an eye on.
This information helps construction businesses ensure their sites are fully optimised and have the best possible chances of appearing high on SERPs (Search Engine Results Pages).
Your website audit will include a review of the following components:
1. Technical SEO Audit – This part of the audit ensures that the webpages are correctly built and can be crawled, indexed, and understood by search engine bots. If you give us access we can also use Google Search Console to check if there are any major issues with the website's SEO performance.
2. Content Audit – The content audit looks at how relevant the content is to construction industry searches and whether updates need to be made to improve visibility in search rankings.
Additionally, it checks for any duplicate content on different pages, which could damage your SEO efforts.
3. Keyword Research & Analysis – To increase visibility in SERPs, you must understand what relevant keywords people use when typing into search engines when looking for construction services. We use the latest keyword research tools to find the best and most searched keywords for construction companies
Keyword research and analysis look at the most important search terms to target and related phrases that may also be valuable.
4. Google My Business Review – If you have set up a Google My Business listing for your construction business, it's crucial to ensure all information is accurate and up-to-date.
This includes checking the contact details, opening hours and services provided, and responding to customer reviews.
5. Backlink reviews – Analysing your backlinks' quality can help improve your link profile and ensure that you are linked with reputable websites. We will show you if you need more directories or guest posts to increase website traffic.
6. Website speed issues – As mentioned earlier, website speed is an essential factor for SEO and can influence your rankings.
The audit will check for any issues, such as large images or slow-loading files that could affect your site's performance.
7. SEO strategy – The final step is to develop an SEO strategy based on the findings of the audit.
This will involve setting targets, defining keywords and creating content that promotes your construction business online.
8. Meta data issues – The audit will also look for any meta data issues that may be preventing your pages from appearing in search engine results. This includes checking titles, meta descriptions and image tags to ensure they are optimised correctly.
Once the audit has been completed, we will provide a detailed report of our findings and recommendations on improving your online presence.
Construction website audit
Enter in your details and we will send you your website audit for FREE.
Why is a website audit needed for a construction business?
Competitive industry – As the construction industry is highly competitive, it's essential to ensure your website is optimised and as visible as possible. A comprehensive website audit will ensure you are ahead of the competition.
Increased visibility – If a website is not optimised for search engines, it won't be seen by potential customers. SEO audits allow businesses to identify areas that can be improved to increase their chances of appearing in SERPs.
Conversion rate improvement – An SEO audit helps to determine what content works best when converting visitors into leads so that any necessary changes can be made.
Credibility & Trust – A well-optimised site builds credibility with both searchers and search engines, improving the overall trustworthiness of a website.
In conclusion, conducting a comprehensive SEO audit is essential for any construction business looking to improve its visibility in SERPs and attract new leads. Get started today, and you'll surely see an improvement in your search engine rankings.
Increase the number of leads to your business – By ensuring that your website is fully optimised. You'll be able to draw in more leads and ultimately increase the number of conversions.
Improves user experience – A comprehensive audit will ensure users have the best possible experience when using your site. This could include improving page loading speeds, ensuring content is correctly indexed by search engine bots and checking for any broken links or errors. This will also show you whether your website is accessible.
Construction SEO results – what to expect
By conducting a local SEO audit for construction businesses and implementing the changes, you will see a noticeable improvement in your website's visibility. You may find that some pages rank higher than others and that specific keywords become more visible.
Ultimately, you'll be able to attract more leads and increase the number of conversions and sales for your construction business.
With the help of an experienced SEO professional, your construction company can benefit from improved search engine rankings, higher visibility in SERPs, increased leads and better user experience.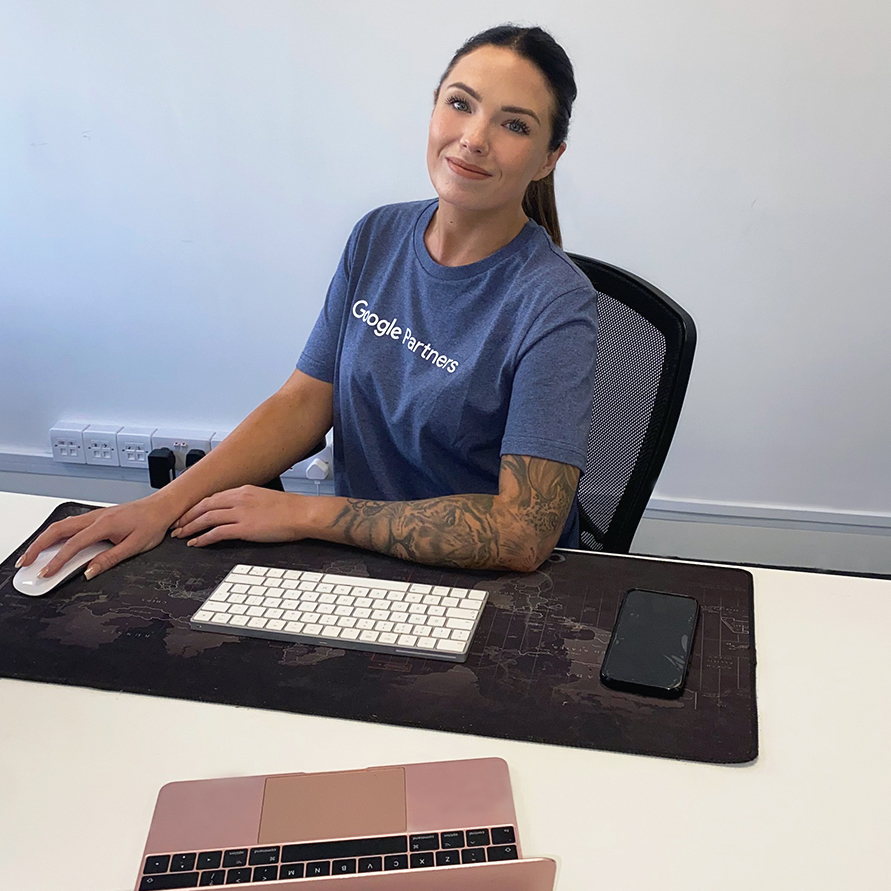 Speak to an expert
Got a quick question about your marketing? Or you want to run through the details of your next big project. We can help.
Speak to one of our experts today on 01702 668207 or send us a message.