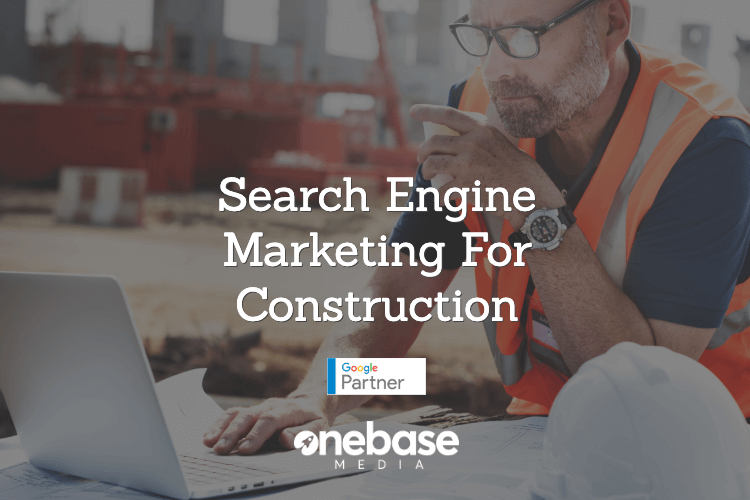 Whether you've started a new construction business or need to increase conversion rates for your existing brand, search engine marketing is unquestionably one of the greatest weapons in your arsenal. This guide will provide everything you need to know about the whats, whys, and hows of SEM for construction businesses.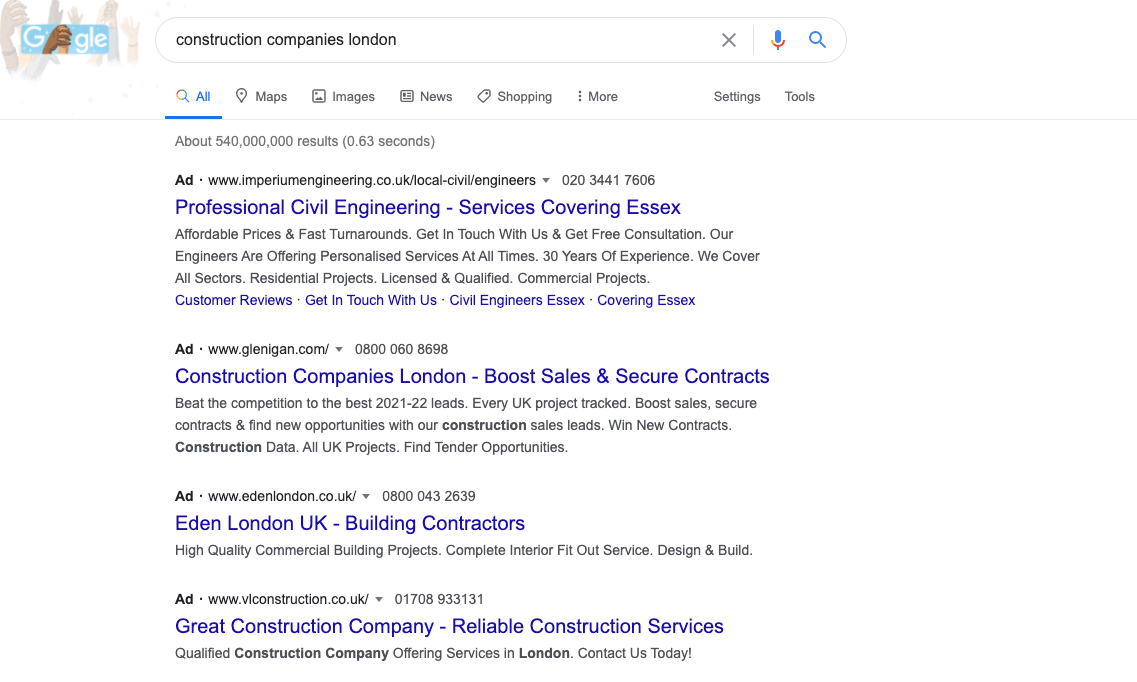 An overview of search engine marketing
Search engine marketing, or SEM, is a term used to describe the process of getting your website seen on Search Engine Results Pages (SERPS) through the use of paid marketing strategies.
Whenever a web user completes a search on Google, Bing, or an alternative search engine, they will be presented with a list of the most relevant websites. However, alongside those organic results is a list of paid advertisements – that's where SEM comes into play.
SEM sits alongside search engine optimisation (SEO) to form a comprehensive search engine strategy. 
The paid advertisements can take several forms, but they each serve the fundamental function of getting a business noticed in arguably the most effective fashion of all.
Crucially, it puts a brand's ads in front of customers who are engaged and actively looking for the products and services that the business sells. Therefore, it is an ideal tool for gaining quick sales from hot leads, as well as a powerful tool for moving consumers from the research phase to the sales funnel.
Search engine marketing practices should be embraced by everyone from small one-man bands to large construction businesses.
When done well, they deliver a quick and cost-effective way to promote online visibility with a big focus on specific services.
SEM combines elements of traditional paid marketing with online opportunities to target the right consumers. Given that Google and search engines are the most powerful platforms on the internet, a strong search engine marketing strategy has the power to transform a brand's entire web marketing game.
Most common SEM activities
SEM marketing isn't a single element, but rather a philosophy that covers several key aspects. Here are some of the key terms that you should know: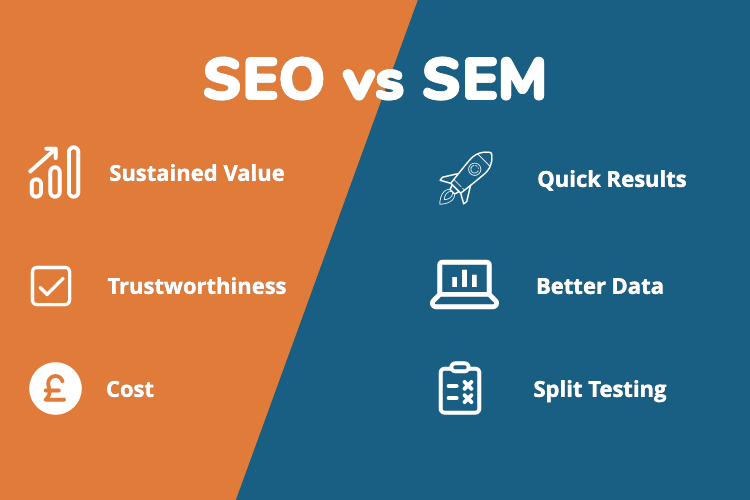 SEM vs SEO
SEM marketing and SEO marketing are the two key ingredients in the recipe for search marketing success:
SEM is paid marketing to appear on the first page of the SERPs
SEO is organic marketing to appear on the first page of the SERPs
The vast majority of marketers agree that getting onto the first page of Google is the most important feature of any modern marketing campaign, which is supported by the following stats:
93% of all online interactions start with a visit to a search engine.
For every £1 that a business spends on Google Search and Ads, it makes £8 in profit.
49% of customers will actively search for a product on search engines.
A huge 75% of users never scroll beyond the first page of results.
Google has indexed hundreds of billions of web pages, totalling over 100,000,000 GB of data.
Whether it's SEM or SEO, the ability to get onto the first page of the SERPS promises truly stunning results in relation to visibility, clicks, and conversions. However, they do it in very different ways. The benefits of SEO are that the results achieved often last a long time. It is also possible to gain results without spending money, although this is difficult. Finally, many of the steps taken to boost SEO visibility also incorporate elements of social media marketing.
SEM offers plenty of advantages too, though. The fact is that millions of businesses are trying to reach the same audiences as yours, which makes it very difficult to reach the top through organic methods. Furthermore, your ads can start to appear on the front page of the SERPS almost immediately rather than waiting two years as is the case with most top-performing SEO pages.
Both strategies are important, but SEM's quick action and easily measured performances cannot be ignored.
Why keywords are so important with SEM
Appreciating the potential of SEM for your company's marketing strategy is one thing, but mastering it is another altogether. Search engine marketing campaigns can cover several crucial elements, but keywords are the central feature.
Keywords are the lifeblood of all search engine marketing strategies. The whole concept of search engines work like this;
A web user searches for the products or services they want,
The SERPs returns the most relevant results (both organic and paid),
A suitable result is clicked and the consumer continues their online session.
Essentially, then, a web user cannot find a website if the keywords used by the brand are not the same as the keywords searched for by the user. Therefore, predicting the words that consumers will actively type (or speak) into the search engine is the top challenge facing any marketer.
The good news is that SEM marketing campaigns are easier to master. In SEO, you are competing against millions of other companies on the same keywords and phrases, which will usually result in having to focus on alternative terms where the level of competition isn't as strong. For paid SEM, your money is as good as any other company's allowing you to gain sponsored listing placements for the keywords that are most likely to generate converted sales.
CPM and CPC rates are often determined by the popularity of a keyword or phrase, so you will still need to strike the right balance to ensure your budget works hard.
Free SEM keyword research tools
Components of a Google ad structure
The best-paid Google ad campaigns will cover several key components. Before starting your campaign, you must gain an understanding of the following: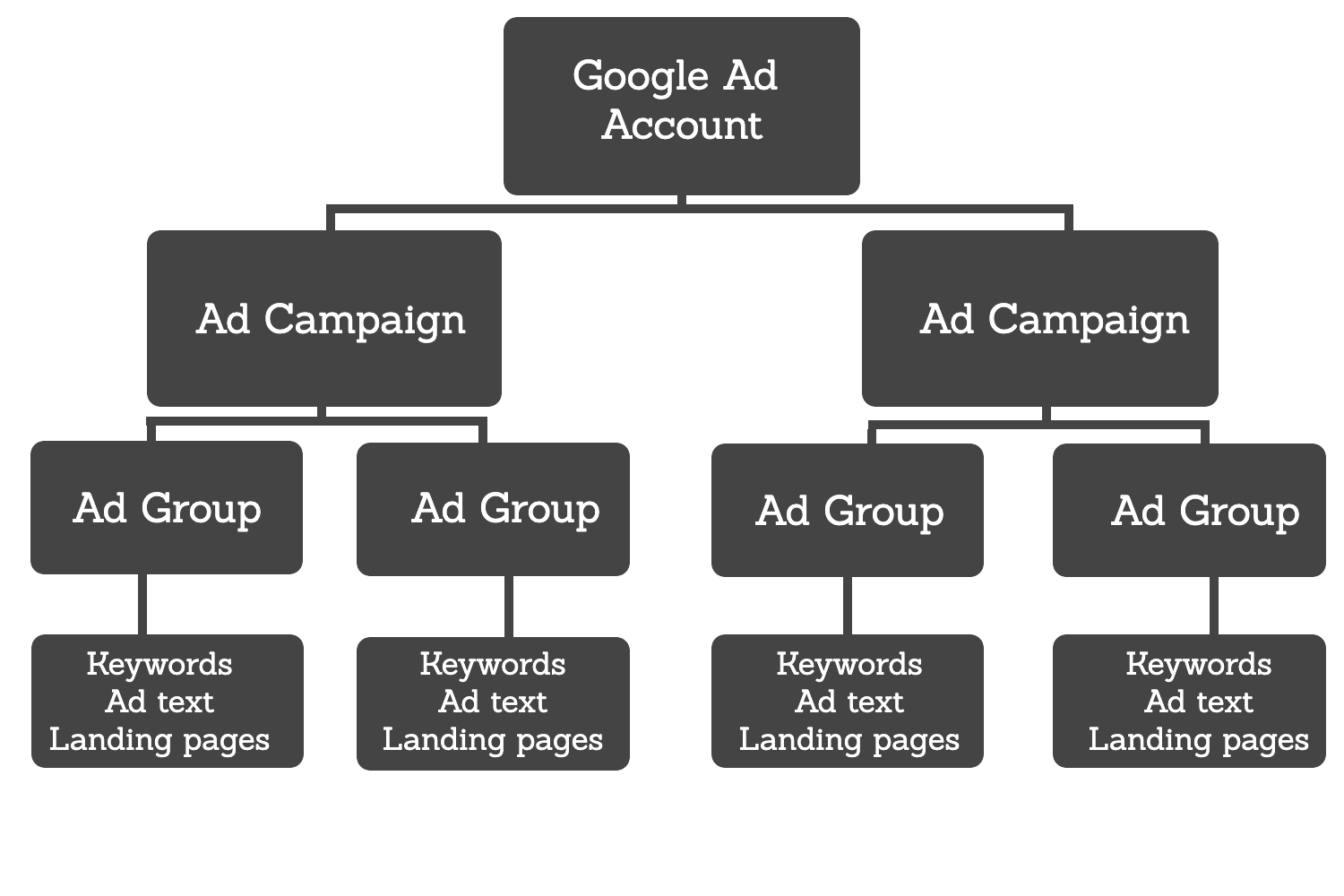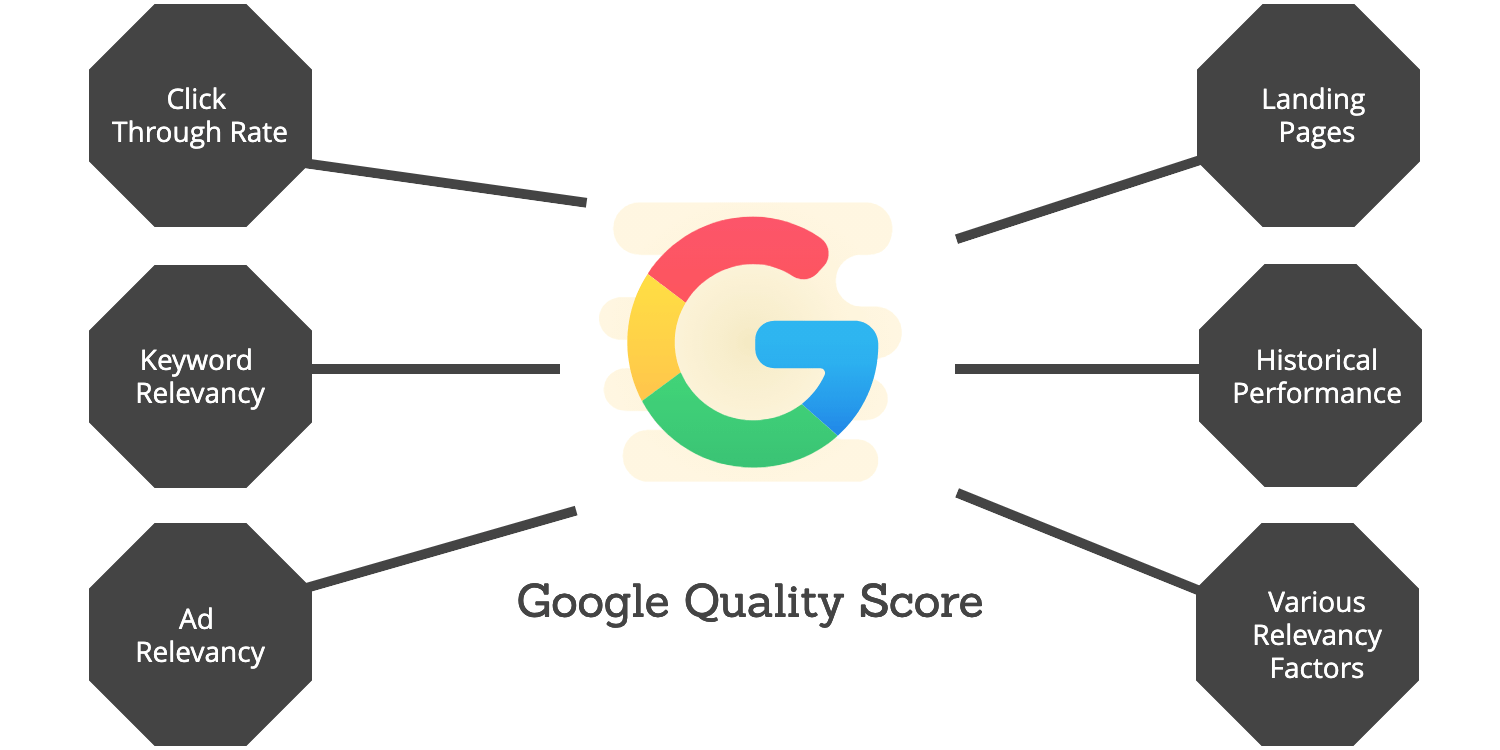 The importance of a Quality Score in SEM
When running a paid SEM campaign, you will essentially bid for advertisement placements. While this happens automatically, your efficiency will go a long way to determining the overall CPC or CPM rate. Google uses multiple metrics to analyse an advert's success, which will lead to Google giving your ads a Quality Score.
The Quality Score is determined by the relevance of keywords, ads, and landing pages along with the user experience and historical performance of your Google Ads account. When you achieve a high score, you will gain a more prominent position at a cheaper cost. Therefore, it is probably the most important metric for the sake of both budget and performance.
When making a bid, you will input the highest price that you are prepared to pay for the ad positioning. However, the actual cost you'll pay will be determined by the following formula:
The ad rank of the advertiser directly below you / your Google Quality score
+ $0.01 = the price of your ad placement
To determine the ad rank (and therefore the positioning) of the ad, Google multiplies the Quality Score by the max CPC bid. So, ignoring the importance of the Quality Score is simply not an option.
Why is SEM important?
Search engine marketing has been an important feature of digital marketing for as long as eCommerce has existed. As the majority of will now research products online before making a commitment, the need for paid SEM is greater than ever.
This is only further underlined by the growing trend for online purchases as well as the fact that most consumers will conduct online research before making an offline purchase. In fact, local searches now count for more than 40% of all searches.
The success of SEM strategies is heavily linked to the user's state of mind as they are actively in the mood to purchase or at least think about purchasing. This isn't the case when advertising on social media or other platforms.
SEM works well for many reasons, including but not limited to;
It delivers far quicker results than other forms of digital marketing.
Adverts presented on a platform where users are looking for products are non-intrusive.
When done right, it is one of the most cost-effective ways to generate leads.
Search engines provide businesses with a chance to reach the biggest possible audience.
Clicks gained through SEM also boost the site's organic ranking.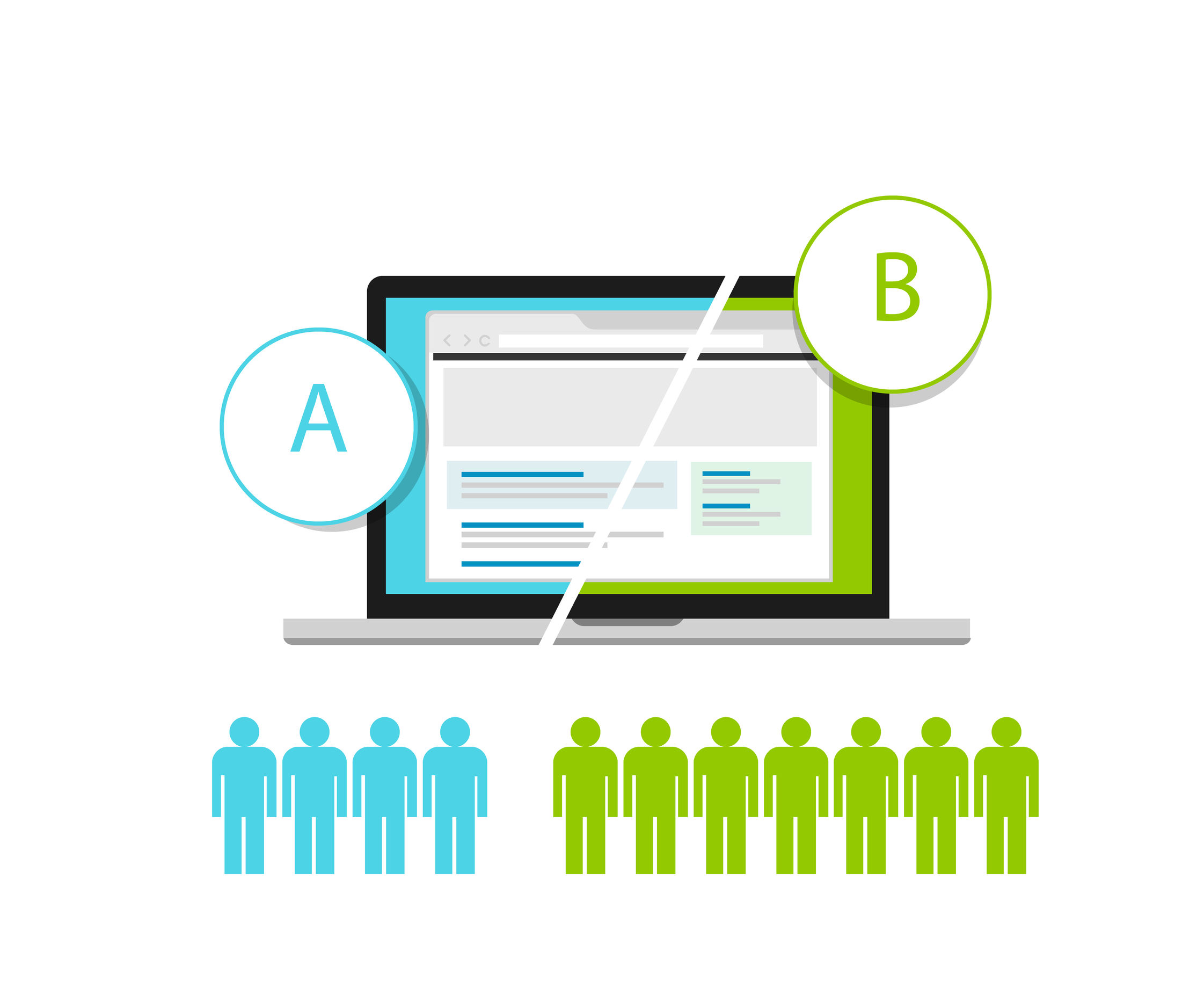 How A/B split testing can complement SEM
Optimisation is the key to unlocking the incredible potential of SEM marketing. While many steps can be taken to improve the efficiency of search engine marketing strategies, the use of A/B testing is ideal.
A/B testing is a simple strategy in which you run two almost identical campaigns, but with one key change. In SEM campaigns, you may wish to run two ad groups or two campaigns that are identical apart from one issue. This could mean directing to two different landing pages or using two sets of ad texts.
After a week of running the two campaigns or ad groups with the same budgets, you should have a clear indication of which one works best. You can subsequently put your efforts into the idea that works, meaning a far better return on investment (ROI) and the best conversion figures.
Contact our SEM team
By now, the potential of successful SEM marketing should be clear. Whether used as a standalone search marketing strategy or in conjunction with SEO, the right campaigns will deliver increased awareness and conversions. With so many companies trying to capitalise, though, you need the help of a dedicated SEM team.
One Base Media can help transform your digital marketing strategies today. Get the process started by arranging your FREE strategy session below.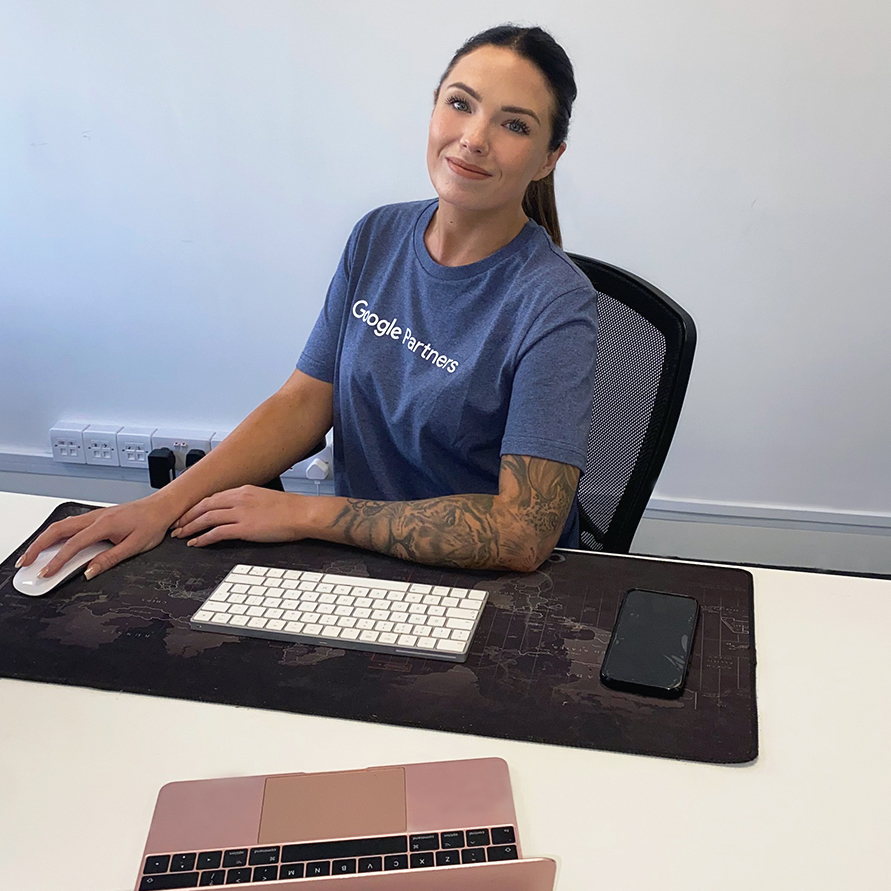 Speak to an expert
Got a quick question about your marketing? Or you want to run through the details of your next big project. We can help.
Speak to one of our experts today on 01702 668207 or send us a message.