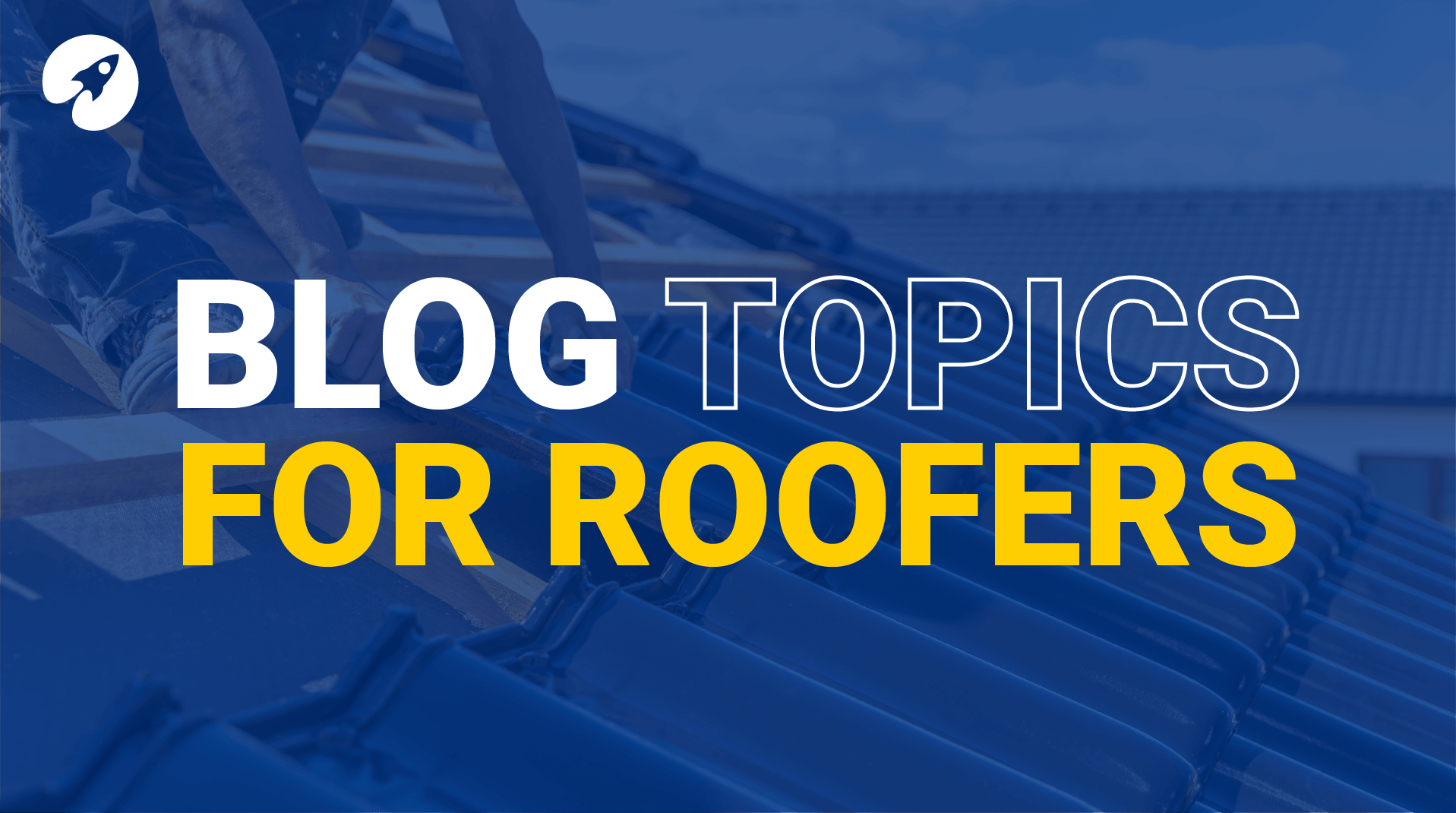 Blogging is an essential part of any roofing business's marketing strategy. It can help build customer trust, establish your expertise in the industry, and position your company as a thought leader. After reading this post you will have 131 blog post topics you can use for your roofing website.
By producing quality blog content, you can increase website traffic, strengthen customer relationships, improve search engine rankings, and convert more roofing leads into paying customers.
Additionally, blogging provides an effective platform to inform potential clients about different roofing materials, the latest trends in the industry, tips on maintenance and repair, and valuable advice on making informed decisions regarding roof installation or replacement.
Creating helpful content that resonates with readers and answers their questions about roofing services can make you stand out from the competition and grow your business.
As a roofing business, keeping up with the latest industry trends and technology is essential.
Blogging is an excellent way to do this while also providing helpful information to your customers.
Want your roofing blog traffic to grow like this?
By staying ahead of the curve, you can demonstrate your commitment to offering quality services and products that meet customer needs and exceed their expectations.
Finally, blogging can be a powerful tool for building relationships with potential customers by engaging them in conversation about relevant topics related to roofing services.
Through blog content that resonates with readers, you can establish yourself as a reliable source of information on roofing issues and gain more visibility for your business.
By writing useful and helpful articles for your target audience, you can get a lot of clicks and phone calls and ultimately grow your business. Take a look at this blog, for example – https://www.certainteed.com/residential-roofing/types-asphalt-roofing-shingles. This post gets over 9800 visits a month, so you can imagine the number of leads this receives from the business.
So here are some great roofing blog ideas you can use for your website.
1. FAQ about using your roofing service
2. Tell tales signs you need a new roof
3. When is the best time to replace your roof
4. What type of roofs last the longest
5. What colour roof last the longest
6. Roof replacement cost
7. Roofing options that save the environment
8. What are the best types of roofing
9. What are the three main types of roofing
10. Which roof type is the cheapest
11. What is the best type of roof for a bungalow
12. What roof types add the most value to my home
13. What is the most popular roof colour in [insert year]
14. Is a 20-year-old roof to old
15. Is it OK to buy a house with an old roof
16. Is it OK to put a new roof over an old one
17. At what age does a new roof need to be considered
18. What's the average lifespan of a roof
19. Do you need to be council approved to get a new roof
20. What are the most common roof problems
21. How do I know if my roof is going to collapse
22. Who do I call when my roof leaks
23. Can a roof suddenly collapse
24. What type of roof is more likely to leak
25. At what temperature should I not walk on my roof
26. What wind speed can rip off a roof
27. What type of roof is wind resistant
28. How to get your roof ready for winter
29. How do snow and ice affect your roof
30. Three best ways to remove mould from your roof
31. What you need to do before installing a skylight
32. Best ways to clean your gutters
33. Roofing trends right now (what's popular in – insert year)
34. The best and worst ideas for protecting your roof
35. Is it safe to live in your house while your new roof is being installed
36. Best roof ventilation for different roof types
37. How to replace a roof slate
38. How to replace a roof tile
39. How to find the best local roofing contractor
40. The pros and cons of replacing and roof and repairing it
41. Pros and cons of roof coatings
42. Our roofing awards
43. Our roofing reviews
44. What is a conservatory roof replacement
45. How to find where your roof leak is coming from
46. How moss can damage your roof
47. Why you should clean your gutters
48. Is there such a thing as a heated roof
49. Can you replace your roof yourself
50. Signs a roofing company is going to rip you off
51. Best roofing apps
52. What does a good roof install look like
53. The most modern types of roofing
54. Best roofs for commercial units
55. Best roofs for 3 semi-detached houses
56. Roofing ideas for terrace houses
57. Low-cost roofing ideas
58. How to know if your roof is rotting
59. How often should a shed roof be replaced
60. What is the average lifespan of a house roof
61. When should I worry about my roof
62. Should I call my insurance if my roof leaks
63. Is a leaking roof classed as an emergency
64. How quickly can I get an emergency roofer
65. What are the leading causes of a roof leak
66. What is the roof installation process
67. What is the strongest roof for a house
68. What type of roof is easiest to maintain
69. What is the most robust material for roofs
70. What's the best thickness for a roof
71. What is the safest roof types
72. What angle is best for a roof
73. How many layers are on a roof
74. What's the cheapest time of year to replace a roof
75. What type of roof should you get in your area
76. Did you know flat roofs are not flat
77. Is it OK to cover an existing roof
78. Did you know roofs breathe
79. How long can you leave a leaking roof
80. What happens if I don't fix a roof leak
81. Does sealing stop a roof from leaking
82. Ten roof problems and what to do with them
83. Solutions for a small leak
84. How to fix roof vents
85. When does your chimney need replacing
86. Ten roofing fails
87. How to know if your roofing contractor has over-quoted you
88. What are the major roof repairs
89. Roof repair calculator (use this to estimate the cost of your roof)
90. Types of asphalt roofing shingles
91. 12 types of roofing and their cost
92. 12 things to know about metal roofing
93. Roof replacement, calculate cost per square metre
94. How to install metal roofing – 12 steps
95. How to look out for roof scammers
96. Options for buying a new roof
97. 5 roofing alternatives that you might not have thought of
98. How to get rid of roof ice fast
99. How to Install Corrugated Roofing: 8 Steps
100. How to install metal roofing over shingles
101. Guide to pitched roofing and roofing materials
102. How to install roll roofing
103. Roofing material options for residential roofing
104. How to install step flashing
105. Pros and cons of IKO shingles
106. The 30 best roofing contractors in the UK
107. The 30 best roofing companies in the USA
108. The biggest roofing companies in the world
109. How to Estimate Materials for Roofing Projects
110. Shingle colour of the year [insert year]
111. 5 common mistakes to avoid when installing shingle roofing
112. Roof inspection checklist (everything in a roofing inspection)
113. How to Install Corrugated Polycarbonate Roofing | 10 easy steps
114. Choices of solar panels for your roof
115. Ten surprising roofing safety hazards
116. Flat roofing costs [insert year]
117. How to hire the best roofing contractor
118. 5 types of metal roofing – pros and cons
119. How to pick the right roofing colour
120. What is standing seam metal roofing? Comparisons, types and uses
121. Best roofing shingles from consumer reports
122. How to install skylights in metal roofing
123. How to cut metal roofing
124. Roof repair cost (complete breakdown)
125. Best metal roof options
126. Most dramatic roof replacements
127. Best rooftop solar panels (and best companies to use)
128. What is the right roof ventilation for preventing problems
129. What are the roof benefits when using shingle
130. What are the best roof coatings
131. How do you know if your roof has excessive sun exposure damage
How often should a roofing contractor blog?
The answer to this question depends on your goals and the content you produce.
If you are running a blog for business purposes, consistency is critical and your goal should be to post at least once or twice a week.
Though having some rhythm will help keep your readers engaged. Additionally, consider spreading yourself across different mediums (e.g., video blogs, and audio podcasts). Doing so will not only meet the needs of different types of audiences but also increase engagement with them. Finally, be sure to stick with topics that are relevant and engaging to your readership. Doing so will keep them coming back for more.
Converting your blogs into social media posts
You can also help increase your reach and engagement. Consider taking snippets of content from your blog and posting it on different social media channels with links back to the full post. Doing so will ensure more people are exposed to the content you're creating, thus increasing the likelihood they'll click through to read or watch more of it.
Additionally, consider repurposing older blog posts by updating them with new information. Doing so will refresh old material and show readers that you keep up with changing topics in your industry/niche.
Overall, there is no one-size-fits-all answer regarding how often you should blog, as each business or individual will have different needs and goals.
If you follow this blog posting strategy, you will get 10s of thousands of monthly visitors to your website and many inbound leads. One thing to always remember is to look at the competing article on Google, your blog must have a similar word count, and your new post must add more value to the reader. This way, you can outrank them and collect all the traffic.
We hope you have got some use out of this and if you would like more help with your blogging, please feel free to contact our team.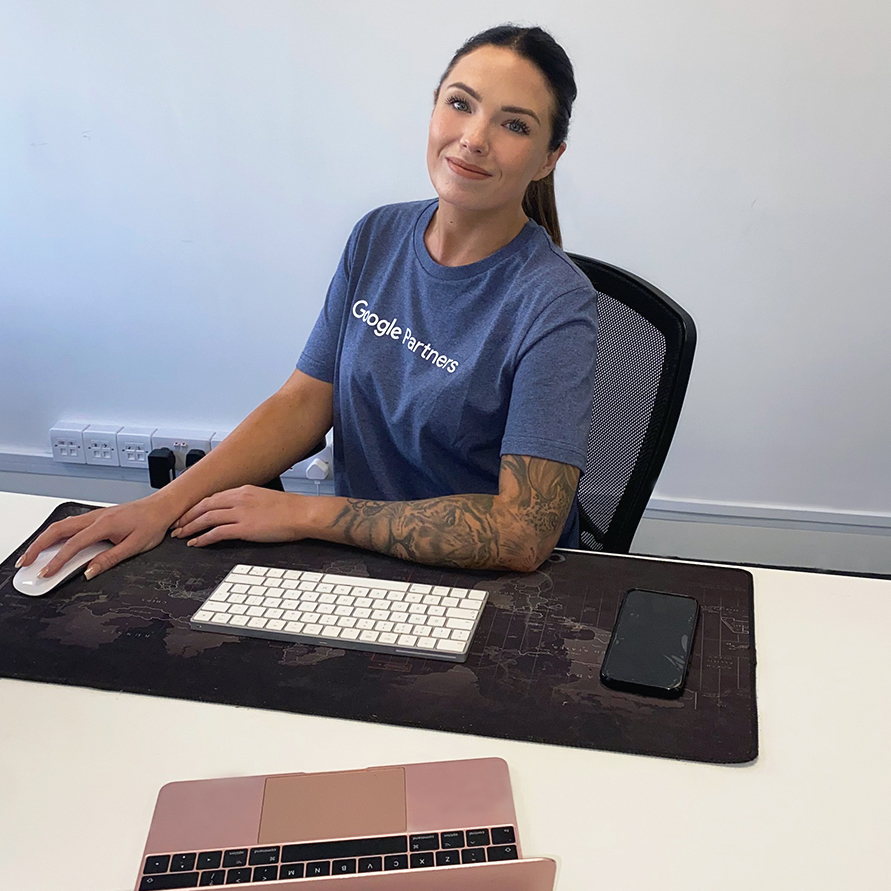 Speak to a construction industry marketing expert
Got a quick question about your marketing. Or you want to run through the details of your next big project. We can help.
Speak to one of our experts today on 01702 668207 or send us a message.