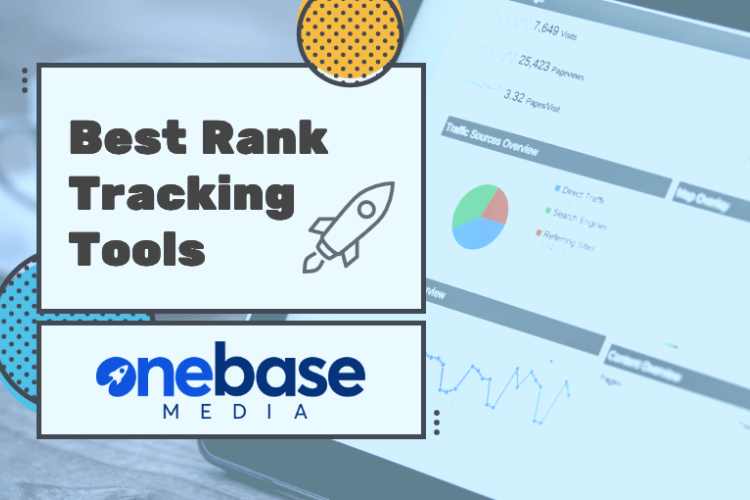 How do you know if your optimisation methods are working?
If you've been running a website for quite some time, then you must know how vital rank-tracking is for SEO. When you own or run a website that generates income from traffic, keeping track of specific keywords is a must. Even though they are just a few jigsaws in the optimisation puzzle, you must know how the keywords you use are performing.
We understand that getting the right keywords to drive your SEO is difficult, and using them is more challenging. However, there are tools you can use to track the performance of these keywords.
In this review, we've compiled a list of the best rank tracking tools that'll generate search engine traffic for you.
Critical Metrics of Rank-Tracking Tools
There are four things to look for in any rank-tracking tools you decide to use. These are the criteria we would use as our yardstick for our list of the best tracking tools. They are;
1. Tracking Capability
The tracking capability of your ranking tool is determined by;
The level of tracking that can be monitored by your tool.
The frequency of changes (monthly, weekly, daily).
The ability to track your competitors' keyword rankings alongside yours.
2. Reports and Insight
By reports and alerts of a rank-tracking tool, we mean;
The type of notification and alert you will get for changes
The frequency of monthly, weekly reports
In a nutshell, it is the ability of your tool to give you a well-structured, thorough, and easy to understand information.
3. Dashboard
Here, you should look at;
How well the information from the tool is presented to you
The data and metrics you see on the dashboard
4. Cost-effectiveness
There are several types of rank-tracking tools, ranging from desktop, online services, and mobile versions. You should go for a tool that is within your budget and worth the investment.
The Best Rank-Tracking tools
With the selection criteria in mind, here are the top ten rank-tracking tools.
One of the most popular and accurate rank-tracking tools you can use is SERPWatcher. It is built to be effective and easy to use.
Tracking Abilities
Tracking keywords is so much easier with SERPWATCHER. In every domain, you can select a city, state, or country to track. That's not all; you also have the option to distinguish between mobile and desktop platforms. One of Mangool's strength is the ease of navigation of their tools, and SERPWatcher does that excellently.
You can import keywords from KWFinder, upload a CSV file or copy and paste keywords on the one-page tool.
Dashboard
All the data you need is presented in two columns. The left one contains the tracked keywords, search volumes, and position changes. The current position of the keyword is shown in the Overview, and they are compared to previous periods in Timeframes. You get more charts and metrics on the right-hand side of the page.
This tool also shows the information as a graph. The Dominance index allows you to monitor your progress based on one metric and keyword position.
It also includes charts for keyword position distribution and flow, and estimated visits.
Reports and Insights
This tool gives an interactive tracking report rather than PDF files. You can share the reports as well as the charts and metrics with anyone that has the link. There's an option to set a custom alert that you can configure when an event happens.
Pricing
There are three plans to select from in SERPWatcher. These plans range from 200 to 1500 keywords. The price starts at $49 per month.
AWR Cloud delivers monthly, weekly, and daily on-demand tracking updates to you.
Tracking Capabilities
This tool allows you to customise your tracking location to retrieve the same results that clients in other locations see. It shows accurate results and retrieves top competitors' keyword rankings so you can compare them with yours.
Dashboard
There are eight sections to choose from in AWR Cloud's dashboard. On the default overview, a summary of the ranking activity is shown. The Visibility Score Percentage lets you compare the data from your website with each of your competitors'. A quick report may also be generated from the dashboard of this rank-tracking tool.
Reports and Insights
You can customise the look of your reports with the adjustable headers, columns, and rows. It also allows you to substitute all references to the tool with your company's logo or name. AWR cloud also enables you to generate reports automatically and schedule their delivery as a PDF, CSV, or HTML file weekly or monthly.
Pricing
AWR has subscription plans for enterprises, small businesses, and individuals. A 30-day free trial option is also available to explore the features of this tool. Its price starts at $49 for a month.
SEMrush is another online tool that focuses on your competitors' research.
Tracking Abilities
You can add up to ten of your competitors' domains in the tracking campaigns of this tool. However, you do not need to know all your competitors. The Competitor Discovery will show you their ranking of your keywords. The Position tracking feature allows you to monitor all the locational search engine positions for a keyword.
Dashboard
In this tool's overview, you can see the estimated traffic, average keyword position, and the domain's visibility. SEMrush also allows you to switch tabs to display trends, and has a Ranking Overview to compare your keywords with that of your competitors.
Reports and Insights
A PDF can be generated on the dashboard, and you have the option of emailing and branding it.
Pricing
SEMrush has three plans to select from. The tool ranges from 500 to 5000 keywords, and its pricing starts from $99 for a month.
SE Ranking is an SEO suite that you can use for backlink monitoring, keyword, and competitor research.
Tracking Abilities
You can use this tool to track the ranking of keywords in a region, city, or country. The real-time positions of keywords are monitored, and a mobile and desktop result is available on this tool.
Including your websites, SE Ranking allows you to compare rankings of keywords against that of your target and for other search engines. Best of all, SE Ranking will enable you to track your top competitors.
Dashboard
You get a clear view of your keyword rankings for every tracking combination. There are quite a number of views and periods to switch to, as well as options to properly analyse your data.
Reports and Insights
SE Ranking lets you customise your reports with your company's name and logo. This report includes the ranking overview table, cover page, and many more details to help your SEO game. You could also add comments on the reports you generate.
Pricing
The available plans are dependent on the number of keywords. The price of this tool starts at $4 for a month.
This tool started as a backlink analyser but is now one of the best SEO platforms.
Tracking Abilities
The keywords, location, and competitors can be added on this tool, and a comprehensive ranking list pops up. It also allows you to add CSV and TXT files containing keywords manually.
Dashboard
This rank-tracking tool has an overview dashboard that shows five progress graphs of your ranking progress. There is also a visibility graph that shows the percentage of all traffic from the keywords used on your website.
Reports and Insights
Ahrefs can be configured to provide you with monthly or weekly notifications.
Pricing
There are four packages for you to select from. With an annual plan, you can save the price of two monthly subscriptions. Ahrefs plan starts from $99 per month.
This rank-tracking tool is suitable for all types of businesses.
Tracking Abilities
The results from ProRankTracker are quite reliable as the tool can track terms in over 180 sites. There is an option to track your rankings on YouTube, Amazon, as well as your desktop and mobile apps.
Dashboard
Your tracked terms are checked automatically and daily by ProRankTracker. The Quick Stats box shows the changes to your term's rankings for the day, week, or month. A view of the rankings for the top spots are shown just below the Quick Stats box.
Reports and Insights
This tool has an Overview, historical, and progress report just for you. They are all white-label, and you can send them to your email. You also have the option of creating an automated report and email notification.
Pricing
The subscription plans of this tool are available on an annual, semi-annual, or monthly basis. There is also a 7-day free trial period in case you are unsure of the plan to go for.
This tool, which provides a reliable search engine ranking, is one of the best that SEO professionals use.
Tracking Abilities
AuthorityLabs lets you track the domains you choose in every language and country. Your competitors may also be tracked to get comparisons for your keywords.
Dashboard
Daily ranking checks are provided for all your domains. The graphs on the right show the rank for each keyword on the search engine.
Reports and Insights
This tool lets you save a lot of time with its scheduled reports. There is also a white-label report option for you to customise. The No Provided report is a new feature that shows the keywords that are driving traffic on your site.
Pricing
The range of prices is dependent on the number of keywords you want to track. There is also an option of a 30-day free trial after which you can upgrade to plans starting from $49 for a month.
The last tool on our list is Kompyte. It is a modern and easy to use platform, that will do the job well.
Tracking Abilities
This tool uses data to rank your keywords against your competitors' quickly.
Dashboard
The single-screen display is easy to read information from. At a glance, the notifications are visible, with their details hidden.
Reports and Insights
The ranking graphs may be customised by search engines, which will give you more control of the critical data. The real-time update feature gives hands-on information on movements like website changes of your competitors.
Pricing
There are three subscription plans for you to select from, with the lowest going for $36 per month.
Conclusion
So, those are the best rank-tracking tools. They sure have their pros and cons, but will definitely drive search engine traffic to your websites.
We have created a few scenarios to help you know the best tool to pick.
If you need a free tool as a beginner: AWR has a free account that is easy to use.
If you are looking for a great dashboard: Ahrefs, SERPWatcher, and SEMrush have the easiest-to-read formats
If you need white label reporting: ProRankTracker, SE Ranking, and AWR Cloud do this excellently.
If you are a serious marketer or blogger: SERPWatcher, SE Ranking, and SEMrush are excellent choices for you.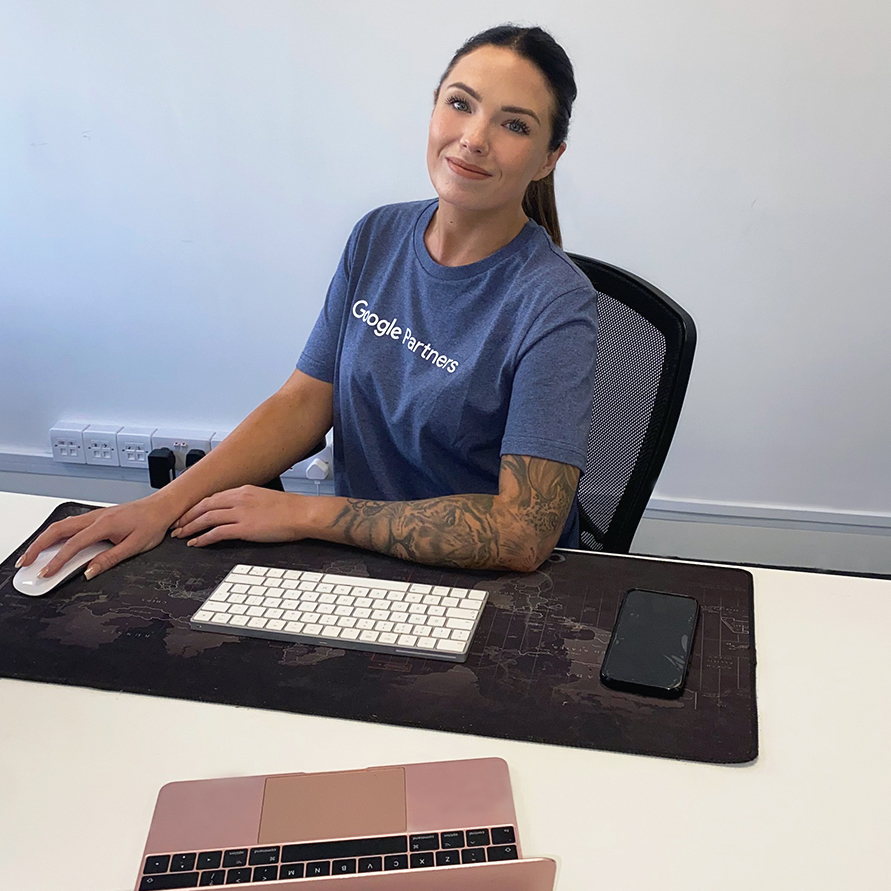 Speak to an expert
Got a quick question about your marketing? Or you want to run through the details of your next big project. We can help.
Speak to one of our experts today on 01702 668207 or send us a message.