Why do you need qualifications as a plumber?
Becoming a qualified plumber in the UK is beneficial for your career prospects and means you can be sure that you are providing customers with quality workmanship.
Qualified UK plumbers must meet specific standards and regulations to ensure they provide their customers with the highest level of service.
To become a qualified UK plumber, consider completing several qualifications. These include NVQ Level 2 in Plumbing and Heating (or equivalent); City & Guilds Diploma in Domestic Plumbing; BPEC Water Regulations Course; Gas Safe Register Training; and Unvented Hot Water Storage Systems training course. These courses will enable you to prove that you have the necessary knowledge, skills and abilities.
Plumbing apprenticeships
Plumbing apprenticeships are also available in the UK, which provides an excellent route into the industry. Apprenticeships allow you to learn on the job and gain practical experience while earning a salary. You will then have the opportunity to complete extra qualifications if desired.
Gas Safe Registered
If you wish to carry out any gas-related work in UK properties, you must be registered with the Gas Safe Register. This involves having the correct qualifications and competence when working with gas appliances. All Gas Safe Registered engineers must have a valid Identification Card, which should be shown on request.
City & Guilds / NVQ
The City & Guilds / NVQ Level 2 in Plumbing and Heating is a nationally recognised qualification that will help you demonstrate your competence as a plumber.
The course covers health and safety, cold water systems, central heating systems, hot water systems, waste disposal and sanitary ware. Candidates must demonstrate their knowledge of the relevant regulations associated with plumbing work.
Unvented Hot Water Storage Systems Training Course
UK plumbers can hold the Unvented Hot Water Storage Systems training course qualification to work with unvented hot water storage systems. This will enable them to be competent when working with unvented cylinders, tanks and boilers.
Institute of Plumbing and Heating Engineering / (IPHE)
The Institute of Plumbing and Heating Engineering (IPHE) also offers qualifications which enable you to become a qualified UK plumber. The IPHE provides a range of courses, including:
Domestic Cold Water Systems
Domestic Central Heating Systems
Hot Water Storage Systems
Health & Safety in the Workplace
Gas Installation and Maintenance, and more.
Upon completion of any course, plumbers should be able to demonstrate the required knowledge, skills and abilities.
Level 3 Diploma in Plumbing and Domestic Heating
UK plumbers are also eligible for the Level 3 Diploma in Plumbing and Domestic Heating, a nationally recognised qualification. This course will give you the skills and knowledge to become confident when working with domestic plumbing systems.
Candidates should have a good understanding of all relevant regulations associated with domestic plumbing work and be able to carry out our installations safely and competently.
Reasons to get qualified
Qualifying as a UK plumber is essential to provide quality services, ensuring customer satisfaction, and getting you more plumbing leads.
Qualifications will help you showcase your professional knowledge and expertise, which can benefit your career prospects. They also demonstrate that you can work safely and competently with plumbing systems in the UK. Furthermore, qualifications allow customers to trust and have confidence when hiring your services.
Qualifications will help:
Be able to think your way out of technical situations
Be more confident in the quality of your work
Hold the technical skills to take on larger clients
Have better problem-solving skills
Better ability to work under pressure
Getting more money for jobs
Get recognised as a professional and reliable plumber
Advance your career prospects in the plumbing industry
Gain customer trust and confidence.
Therefore, having the right qualifications is essential for any UK plumber who wishes to progress in the industry and provide quality services.
Understanding what qualifications are available and how they will help you become a better plumber is essential. Doing so will enable you to get the most out of your career as a plumber in the UK.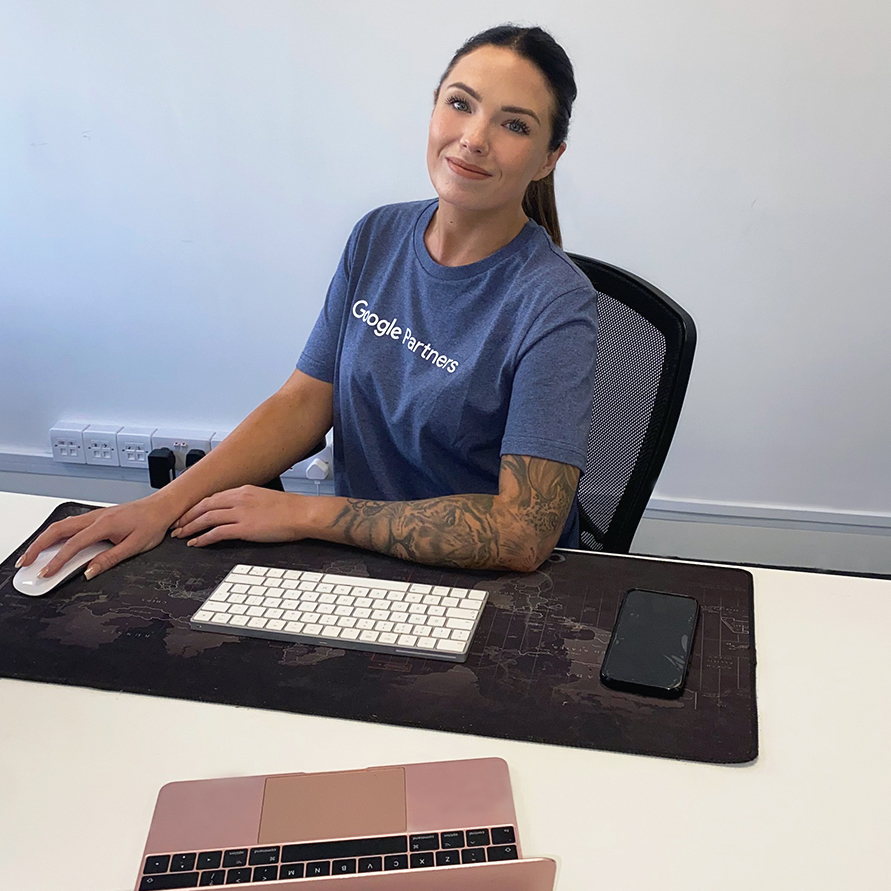 Speak to an expert
Got a quick question about your marketing? Or you want to run through the details of your next big project. We can help.
Speak to one of our experts today on 01702 668207 or send us a message.