In the digital age, having the right software tools at your disposal can be the difference between surviving and thriving in the landscaping business.
From streamlining your design process to managing your finances, desktop-based software can be a game-changer for landscapers; allowing them to save money, time, and energy in the long run.
But with so many software options on the market today, it can be hard to know which ones are best for landscapers in 2023. That's why we've put together this guide to help you make the right choice when it comes to choosing landscaping software for your business.
In this article, we'll introduce you to eight of the best software options for landscape designers, highlighting their key features and how they can benefit your business.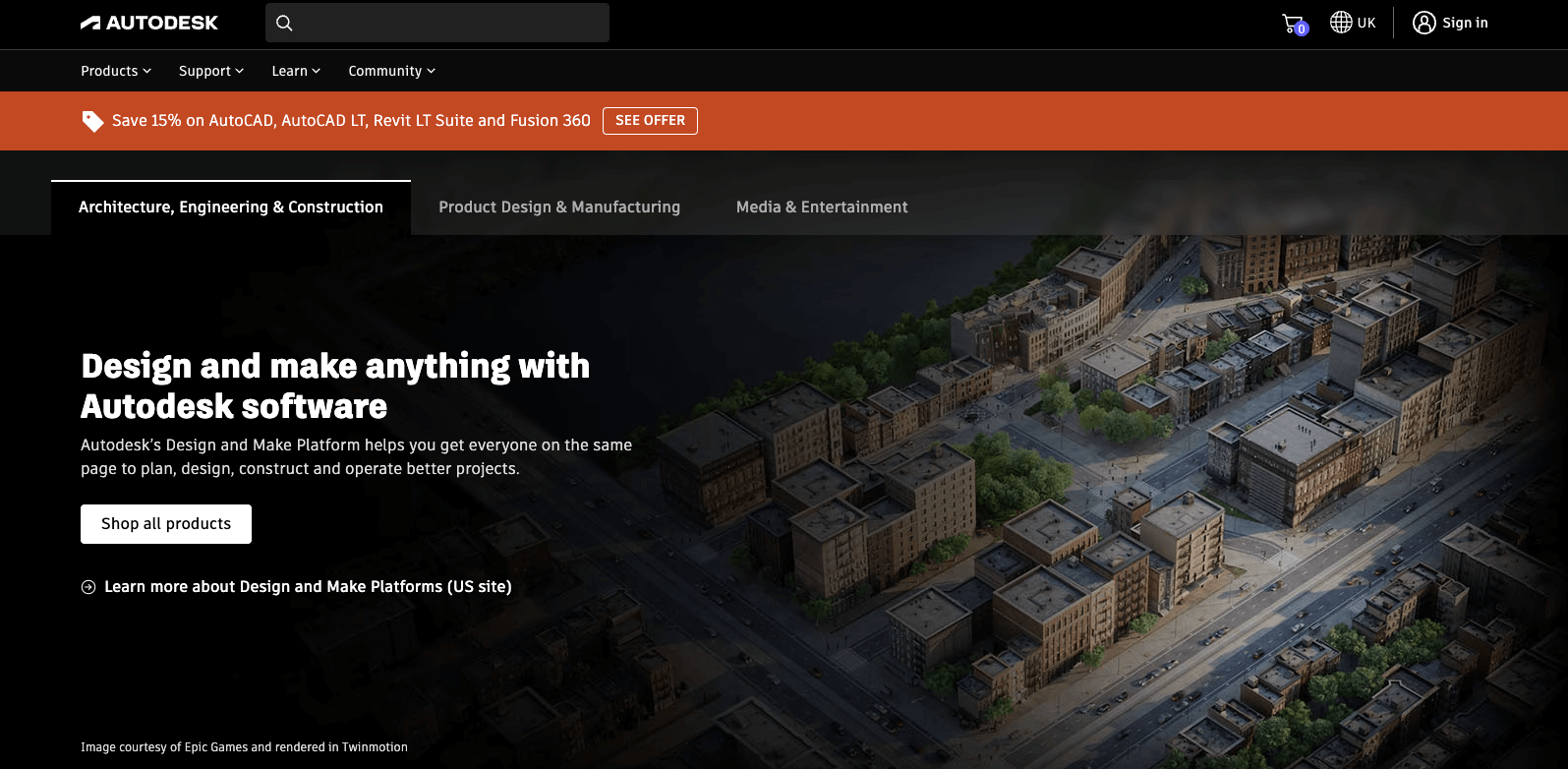 Overview: AutoCAD is a powerful drafting and design software widely used by professionals in various industries, including landscape design. It is capable of producing precise drawings and allows landscape designers to create detailed 3D models.
How it helps: AutoCAD offers a wide range of tools for creating detailed 2D and 3D designs, making it easy to visualise your ideas before executing them. Furthermore, users can export their designs into other formats, allowing the designs to be shared with contractors quickly and easily.
Key Features:
Precise drafting tools
2D & 3D modelling capabilities
Extensive library of symbols and objects
Collaboration tools
Compatibility with other design software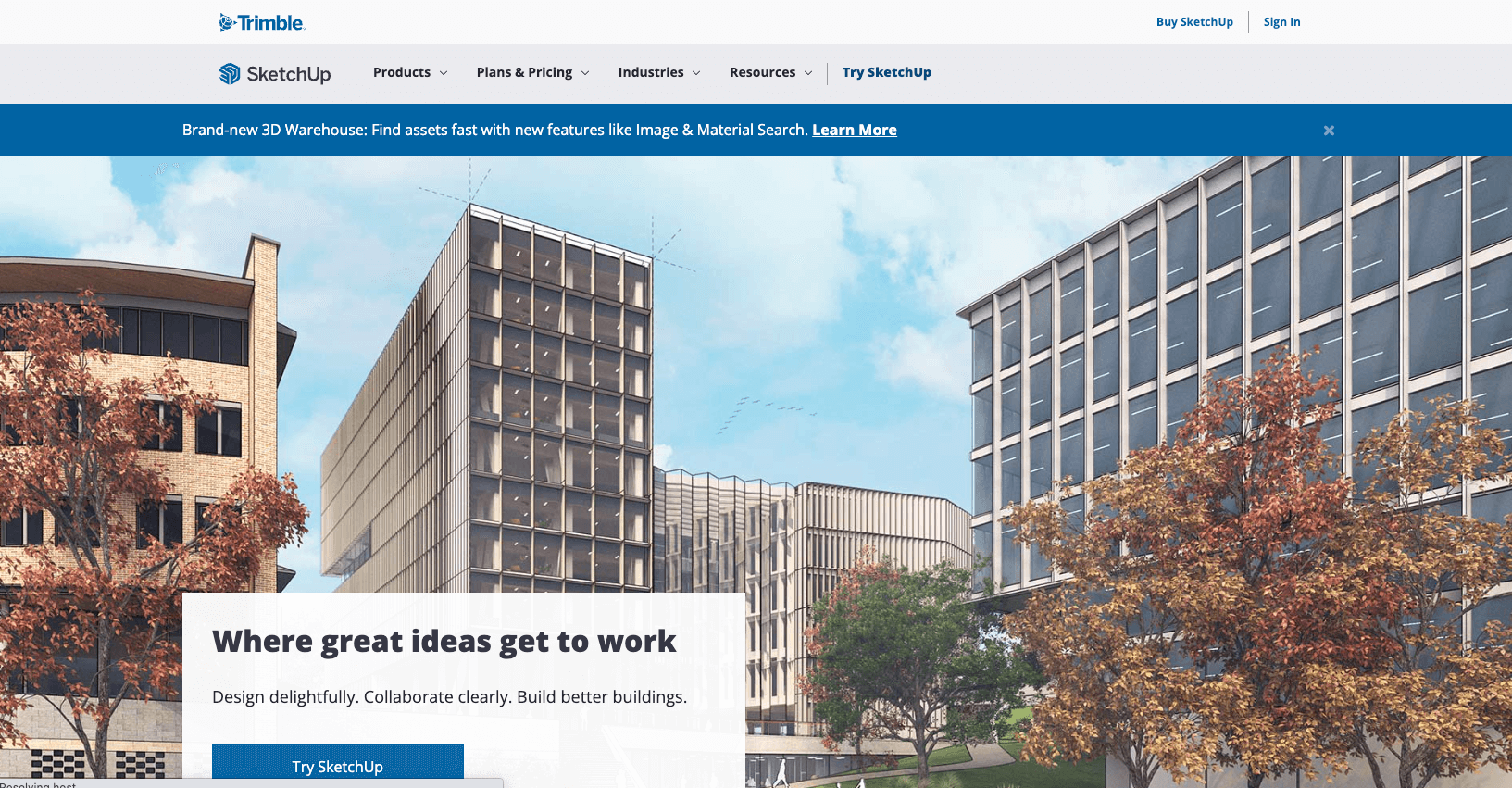 Overview: SketchUp is a user-friendly 3D modelling software that's perfect for creating 3D models of your landscaping designs.
Whereas AutoCAD is a professional-grade CAD software, offering a somewhat complex interface and extensive drafting capabilities, SketchUp is valued for its ease of use and visual modelling.
It's renowned for its user-friendly 3D modelling approach, making it popular for quick 3D design and visualisation, and for those who don't want such a steep learning curve when starting out with new software.
The choice between the two depends on the specific needs, but with AutoCAD ideal for technical drawings and SketchUp for conceptual design and presentations, often they are used together by professionals.
How it helps: With SketchUp, you can easily transform your 2D sketches into impressive 3D visualisations, helping clients better understand your ideas.
Key features:
Easy to learn intuitive interface
Extensive 3D warehouse for ready-made models
Free web and mobile versions
Integration with other design software
Vibrant community of users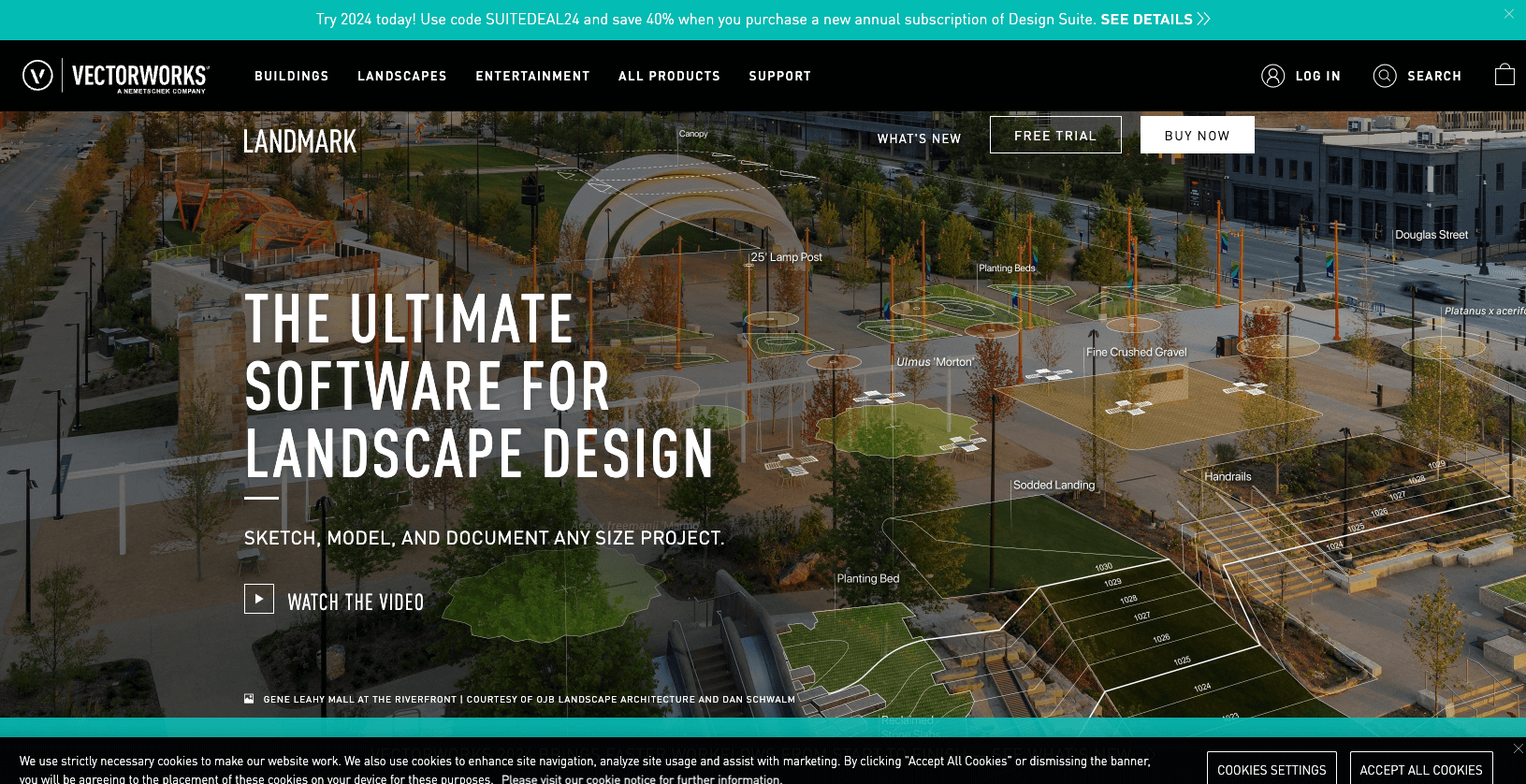 Overview: Vectorworks Landmark is another comprehensive landscape design software designed specifically for landscape architects and designers.
Vectorworks Landmark is a standout choice among landscape design software due to its specialisation for landscape architects and designers. It offers a unique blend of Building Information Modeling (BIM) capabilities, a comprehensive plant database, site modelling tools, and robust integration features.
How it helps: This software offers a wide range of tools for conceptual design, site analysis, and construction documentation, streamlining your entire design process.
With features like plant schedules, quantities calculations, and high-quality rendering, it supports the entire design process.
Vectorworks Landmark's cross-platform compatibility and regular updates make it a versatile and dependable tool for those seeking to streamline their workflow and deliver precise, aesthetically pleasing landscape designs.
Key features:
Comprehensive 2D and 3D design capabilities
Caters specifically to the needs of the landscaping trade
Planting database
Site modelling tools
Integrated rendering
BIM (Building Information Modeling) compatibility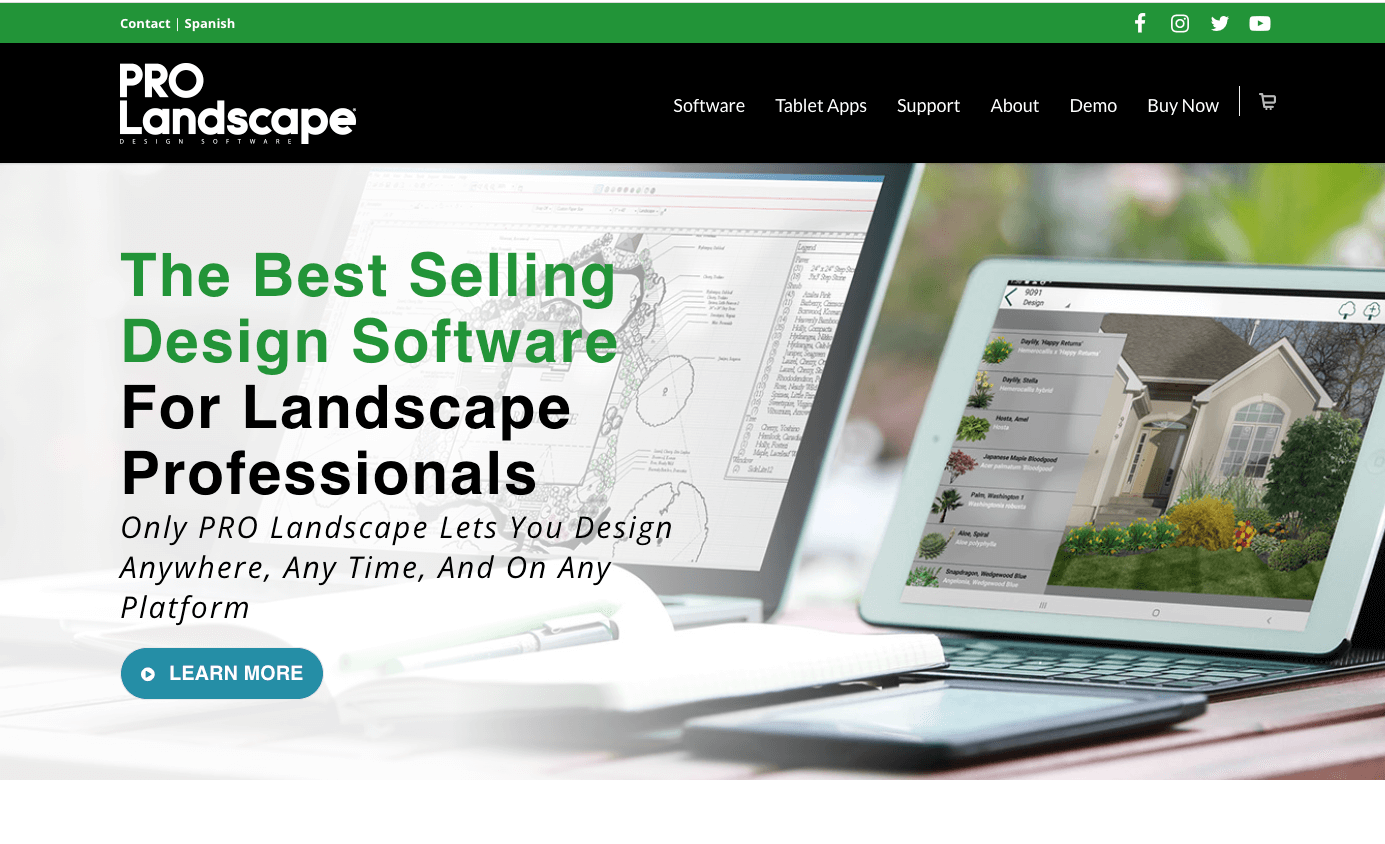 Overview: Pro Landscape distinguishes itself in the landscape design software arena through its specialised focus on landscape designers and contractors.
Like SketchUp, it offers a user-friendly interface and an extensive plant library, simplifying the design process and aiding in plant selection.
The software's estimating and proposal features enable professionals to manage project costs and present polished proposals to clients efficiently.
How it helps: Pro Landscape simplifies the design process, allowing you to create detailed, scaled designs and presentations efficiently. With a mobile app for on-site work and integration with QuickBooks for financial management, Pro Landscape enhances productivity and business management.
It fosters client collaboration through digital design sharing and benefits from regular updates too, making it a comprehensive and user-friendly choice for professionals seeking efficient landscape design and business management tools.
Key features:
Extensive plant library
Hardscape design tools
Estimating and proposal features
Mobile app for on-site work
Integration with QuickBooks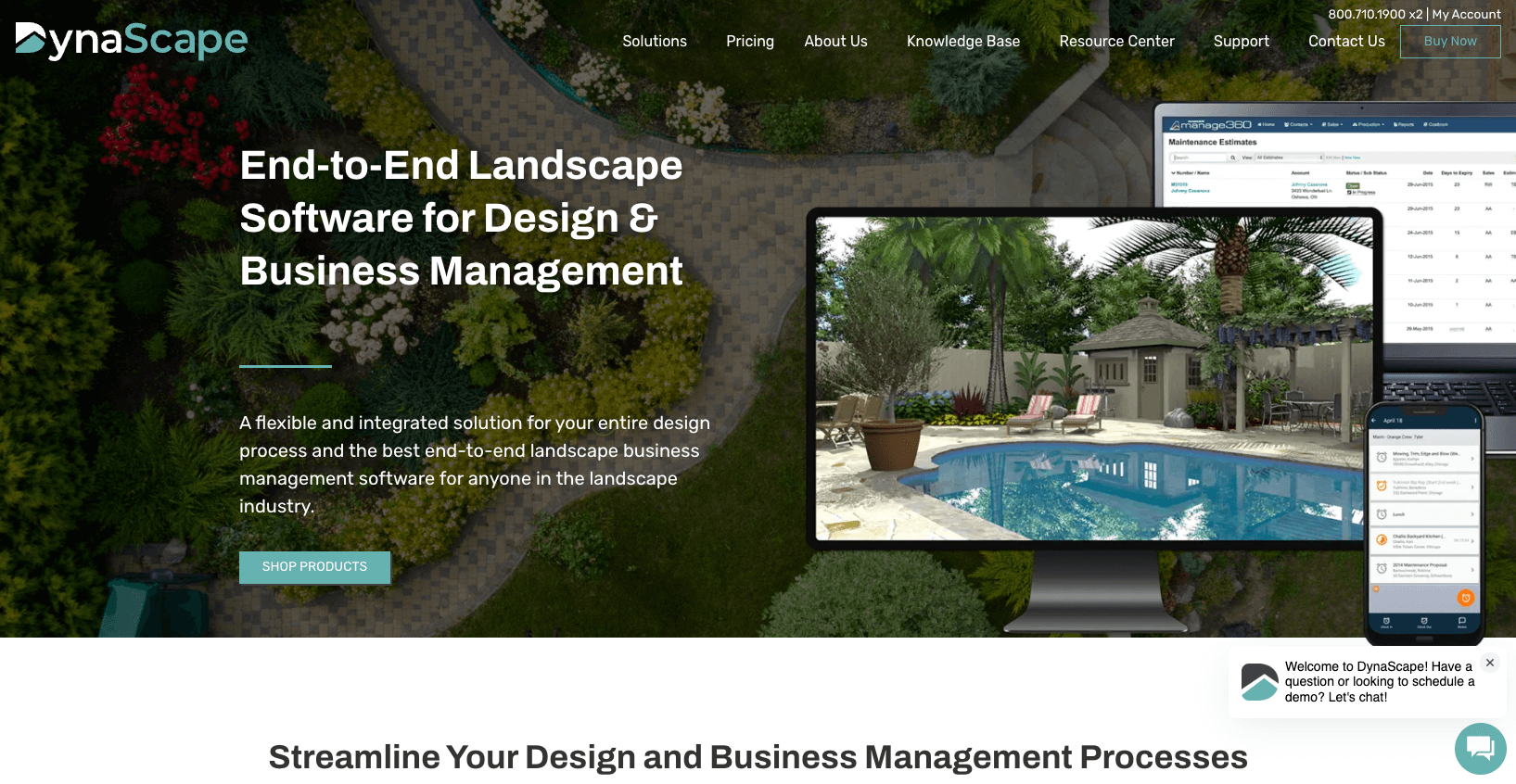 Overview: DynaSCAPE Design is unique among similar software due to its CAD-centric approach, offering a comprehensive suite of drafting tools that cater specifically to the precision and detail required by landscape design professionals.
With one of the most extensive plant databases, powerful 3D modelling capabilities, and photo imaging, it empowers designers to create immersive and realistic representations of their landscape projects.
How it helps:
The software streamlines proposal generation and integrates seamlessly with DynaSCAPE's business management tools, allowing project tracking and client management to all take place in the same software suite.
DynaSCAPE Design ensures that professionals can produce professional-grade drawings, maintain compatibility with industry standards, and efficiently manage their landscape design projects from conception to execution.
Key features:
CAD drafting tools
Plant database
Photo imaging
3D modelling
Client proposal generation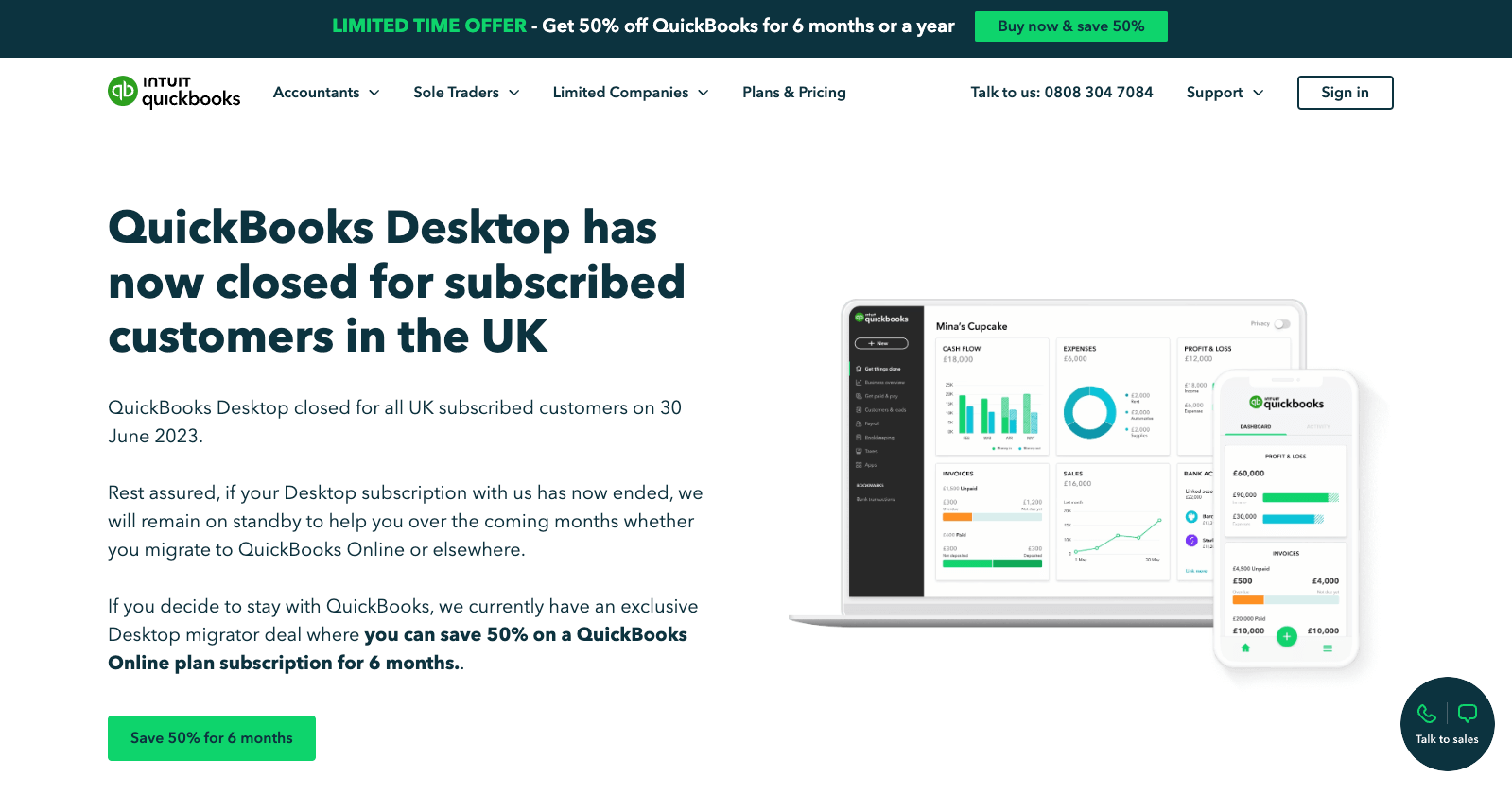 Overview: QuickBooks Desktop is a renowned accounting and financial management software.
While QuickBooks Desktop isn't a landscape design software like the others covered, it deserves a mention for its indispensable role in managing the financial aspects of a landscaping business.
Its integration with other software, such as Pro Landscape, further streamlines operations, making it an excellent choice for landscape professionals looking for a comprehensive financial management tool.
How it helps: Managing your business finances becomes hassle-free with QuickBooks Desktop, from invoicing to expense tracking.
Being a powerful accounting solution, it automates tasks like billing, invoicing, and expense tracking. This functionality is particularly beneficial for landscape professionals as it allows them to focus more on designing and less on administrative duties.
Additionally, QuickBooks Desktop's advanced reporting and analytics tools provide valuable insights for business growth.
Key features
Comprehensive financial management
Automated billing
Payroll management
Invoice and expense tracking
Advanced financial reporting and analytics
Seamless integration with other business software
Can help with tax preparation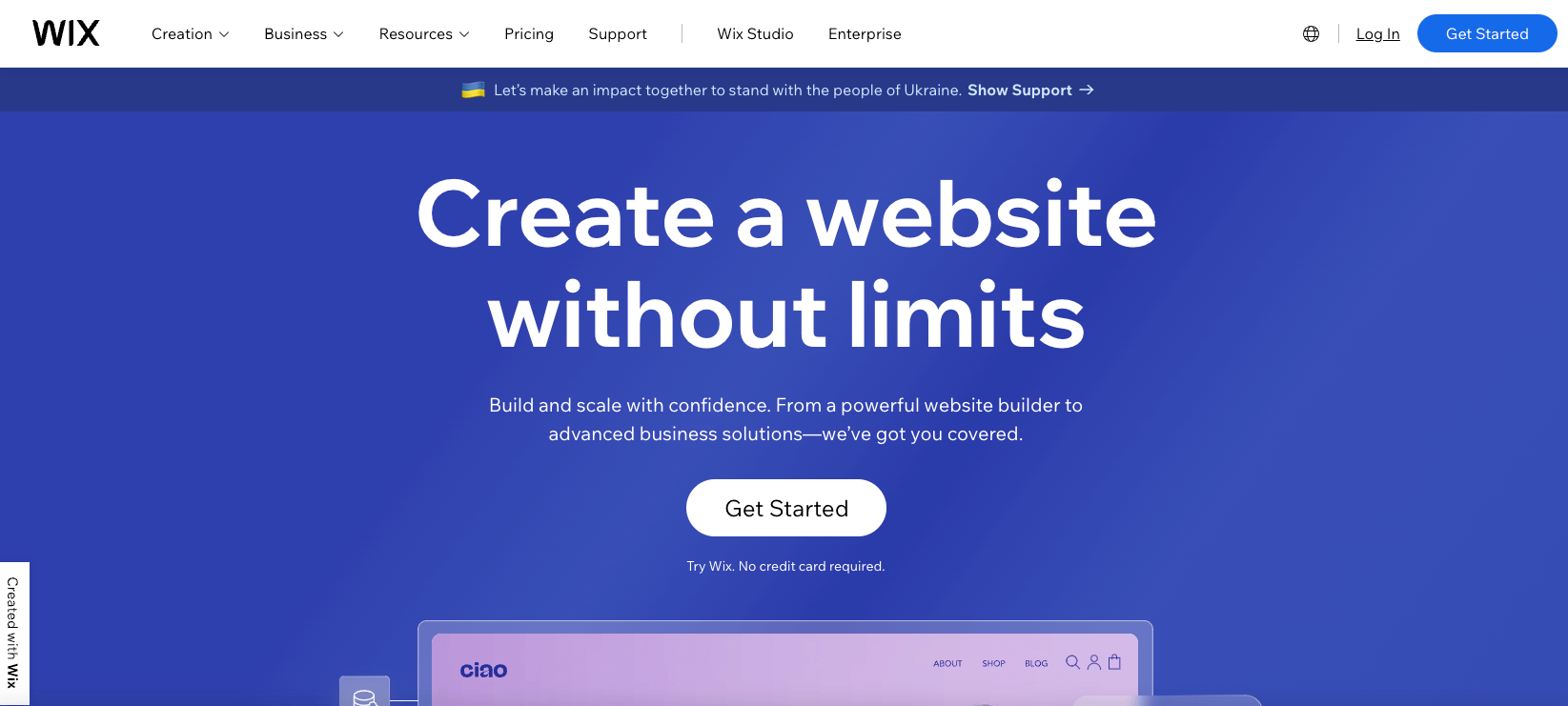 Overview: Wix is a versatile website builder known for its user-friendly interface and a wide range of customisable templates. It provides a simple and effective way for landscaping professionals to create a visually appealing and informative website that can help attract potential clients and grow their businesses in the digital landscape.
How it helps: If you don't already have a website, or are looking to refresh your existing one Wix offers an easy solution to this problem.
Wix has a dedicated section for landscaping businesses with professionally designed templates that you can easily customise to showcase your services, portfolio, and client testimonials. You don't need any coding skills to get started.
Key features:
Drag-and-drop website builder
Landscaping-specific templates
Image galleries for showcasing your work
Contact forms for client inquiries
Blog integration for sharing landscaping tips and insights
SEO tools to improve your website's visibility in search engines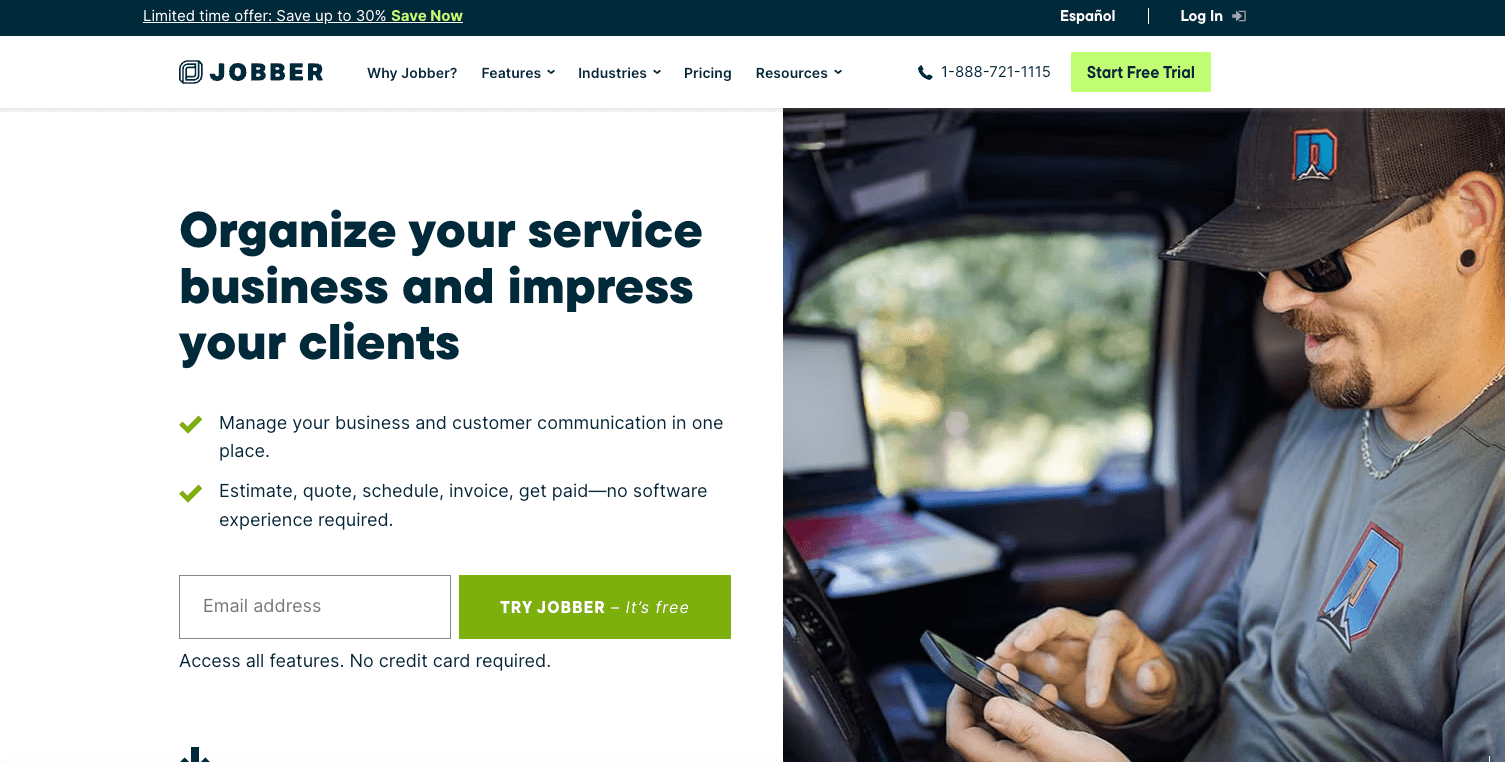 Overview: Jobber is a CRM (Client Relationship Management) and business management software designed specifically for field service professionals, including landscaping companies.
Jobber is a game-changer for landscaping businesses, helping you stay organised, reduce administrative tasks, and provide excellent service to your clients. With its CRM features, you can manage client information, track interactions, and automate client communications, ultimately enhancing customer satisfaction and business efficiency.
It also helps track appointments and jobs, schedule work to employees, handle invoicing and payments, and more.
How it helps: Jobber takes care of essential aspects of your landscaping business. It streamlines the entire job management process by allowing professionals to plan out their work weeks in a single place. It automates the administrative activities that can be time consuming and helps you stay organised.
It also provides insights into your team's performance, customer satisfaction, and financial status, giving you the data needed to make informed decisions for growing your business.
Key features:
Client Relationship Management (CRM)
Scheduling of appointments & jobs
Employee management & tracking
Mobile app for field teams
Quote and invoicing capabilities
Automated client reminders
Online booking for clients
In the ever-evolving field of landscape business, harnessing the right tools can significantly enhance efficiency and profitability. Whether it's planning and designing a project, managing client relationships, tracking employee performance, or handling financial aspects; there are a multitude of high-quality software options available.
Each of the software mentioned above offers unique features that cater to different aspects of the landscape business. Choose the one that aligns best with your specific needs and watch your business flourish.
Remember, the right software does more than just automate tasks; it streamlines operations, enhances client satisfaction, and provides valuable insights into your business.
By investing time and resources into these tools, you can focus more on what you do best – creating beautiful landscapes.
Embrace these digital solutions and step into the future of landscape business.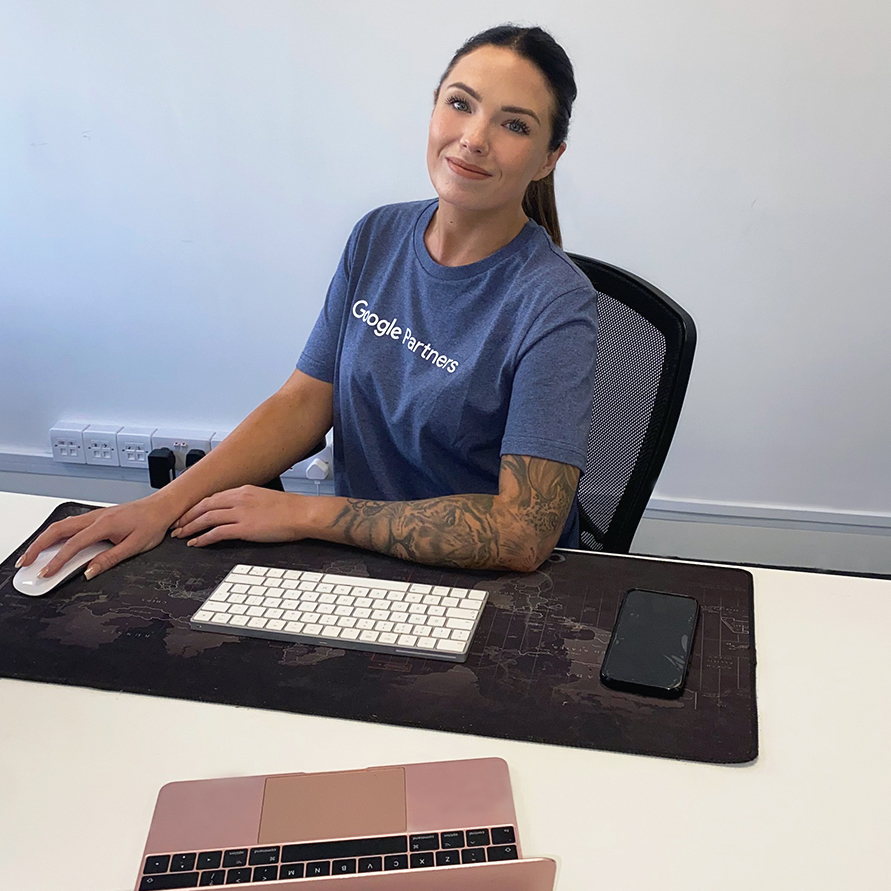 Speak to a construction industry marketing expert
Got a quick question about your marketing. Or you want to run through the details of your next big project. We can help.
Speak to one of our experts today on 01702 668207 or send us a message.