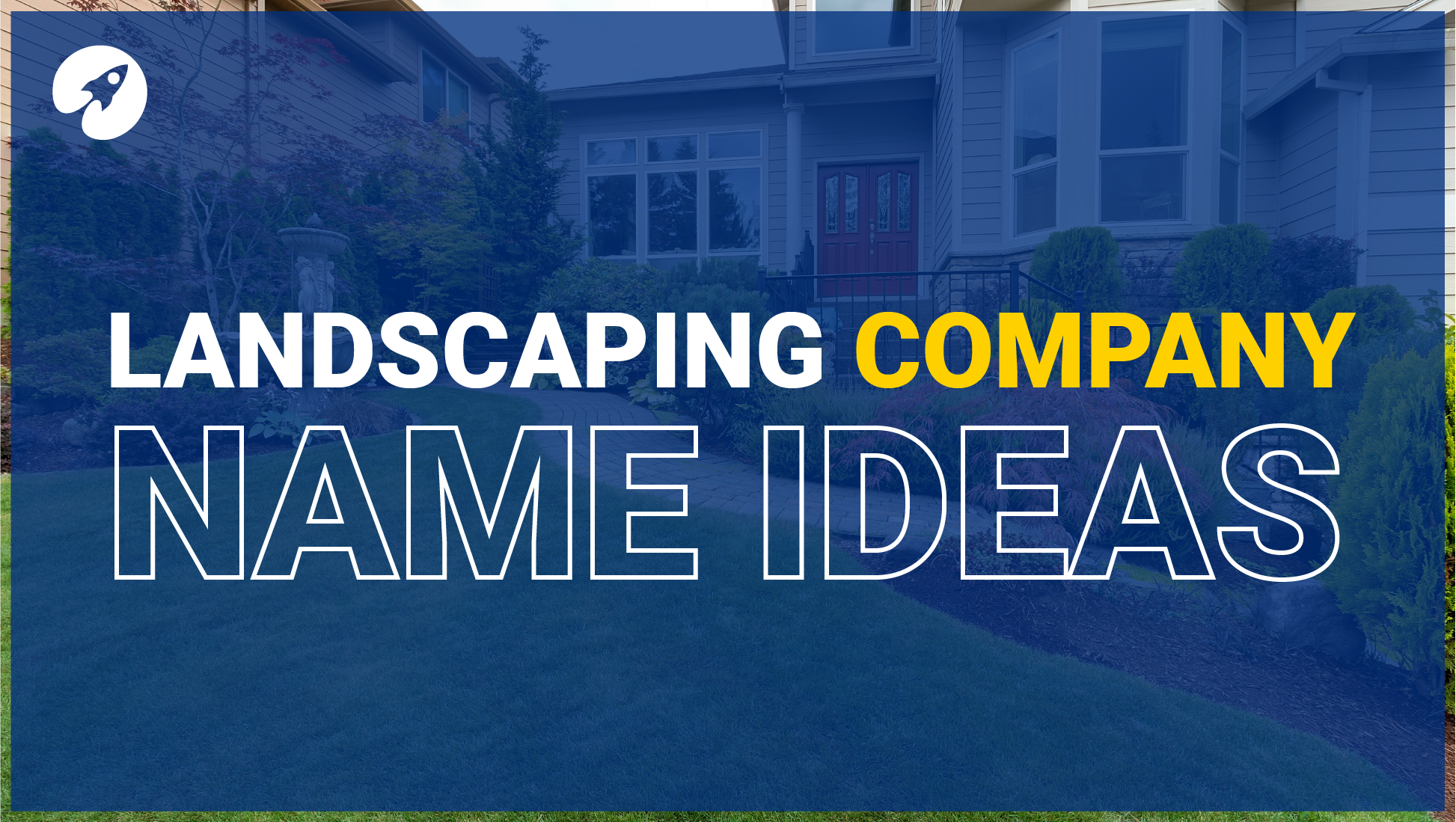 A company's name is an influential factor in establishing its brand and attracting customers. Any business owner needs to choose the right name that effectively communicates their values and objectives.
A landscaping business is no exception to this. A good company name should communicate passion, creativity, and professionalism.
This article will discuss creative company names that will help you establish a strong brand identity for your landscaping business. Having a great company name is better for your advertising and will get you more landscaping leads.
Types of company names
1. Nature-inspired names
Nature-inspired names are an excellent choice for a landscaping company. Such names often incorporate elements of the environment, such as trees, flowers, and animals, to create a memorable and meaningful name for your business. Some examples of nature-inspired names include "TerraFlora," "Nature's Edge," and "Wild Roots."
2. Geographical names
Geographical names are another great option for a landscaping company. These names take inspiration from the location, this will also help you rank on Google for your local area. Such names include "Landscape Experts London" "Eden Landscapes Essex," and "The Surrey Landscaping Company."
3. Name after the founder
Naming the business after the founder is a common practice, especially for small businesses. It adds a personal touch and a sense of pride and ownership to the company. Suppose you have a unique name or surname, or if your name has an interesting backstory. In that case, it can make for a memorable company name that will stand out from the competition. Names such as "Warren Landscapes" "Eden Horticultural" or "Jimmies Gardens"
4. Descriptive names
Descriptive names directly describe the services offered and the business's overall identity. These names can be simple yet effective in attracting the target customers and standing out in the industry. Some examples of descriptive names include "The Lawn Masters," "Greenery Gardeners," and "Eco Lawns."
5. Creative names
Creative names are unique, catchy, and often playful names that stand out from the competition. These names can be fun and memorable, making customers want to use the business's services and tell their friends about it. Examples include "Grasshoppers Landscaping," "The Yard Ninjas," and "Serenity Scapes."
180 Landscaping company name ideas
1 Lawn and Border Landscaping Company
2 Green Grass Garden Designs
3 Mow-tivated Landscapers
4 Leaf It To The Best Co.
5 Mow & Grow Landscaping Company
6 A Cut Above Garden Solutions
7 Holy Grounds Landscape Designs
8 Border Patrol Landscaping
9 Blooming Wonders Landscape
10 Happy Mowing Garden Experts
11 Lawnscaping Crew
12 Scapetastic Designs
13 Evergreen Garden Designs
14 Lawntastic Landscapes
15 Supa Cuts Lawns
16 Glorious Gardens Experts
17 Proper Prunes Landscape Services
18 Mow With The Flow Landscaping
19 Hedge Fine Landscaping
20 Back To The Grassroots Landscapes
21 The Blooming Buddies
22 Nature's Nurturers
23 The Green Outdoors Landscaping Co.
24 Enchanting Landscapes Experts
25 The Grand Exteriors Experts
26 Fancy Fresh Cut Lawns
27 Greenscape Garden Designs
28 Lawnsome Landscaping Co.
29 Your Hedge Guys
30 Mow & Mow Landscape Designs
31 Landmark Lawnscaping Solutions
32 Sow Superior Landscapes
33 Great Garden Greenovations
34 Lawn & Behold Scenery Solutions
35 Sophisticated Sprouts Landscaping
36 Branching Out Professionals
37 Exceptional Green Exteriors
38 Pruned To Perfection Landscaping Co.
39 Fantastic Foliage Landscaping
40 Pristine Petals Garden Designs
41 Flawless Flora Landscaping
42 Thriving Greenfields Landscaping
43 The Scapes Squad
44 Great Blooming Deals Co.
45 Garden's Symphony
46 Grass 2 Grace Gardening Designs
47 Oasiscapes Designs
48 The Blooming Bros
49 Landscaping Tech Solutions
50 Trendy Landscapes Designs
51 Floriscape designs
52 The Greenprint Designs
53 Clear Grass Landscaping Co.
54 The Green Screen Landscape
55 Creative Cuts Garden Designs
56 Blooming on Budget
57 Blissful Blooming Landscapes
58 Roots to Roses Landscaping Experts
59 Sprout & About Landscapers
60 Perfect Petals Inc.
61 Sow & Grow Gardening
62 Green Glades Lawn Services
63 Hedge Harmonies Maintenance Co.
64 Worry No More Mowers
65 Bloomsday Concepts
66 Grass Blades Mowing Co.
67 Green Treasure Landscaping
68 Sprout Savvy Gardening
69 Flowerland Fiesta Inc.
70 Petals Pizazz Landscapers
71 Roots Renaissance Gardening Co.
72 A Flourishing Biz
73 Fairview Lawnscape Designs
74 Evergreen Lawn Specialists
75 Lawn Luster Landscaping
76 A Hedge Hallelujah
77 Sprout & Shine Gardening
78 Blooming Success Experts
79 Green & Glorious Gardens
80 Flower Power Landscape Designs
81 Garden of Greden Inc.
82 A Landscaping Legend
83 Sprout Serenity Gardeners
84 Hedge & Lawns Care/Services
85 Green Meadow Whispers Inc.
86 Amowzing Mowing Services
87 The Terra Sculptors Inc.
88 Landscaping Royals
89 Green Label Landscaping
90 Lawn & Landscape Limited
91 Leaf It To Pros
92 The Plant Pros Company
93 Modern Lawnovative Solutions
94 Greenvisions Landscaping Group
95 Refined Greenspace Designs
96 The Green Haven Landscaping
97 Elite Landscaping Lab
98 Lofty Landscape Designs
99 Grand Greenery Landscaping
100 Mowmania Inc.
101 Townscaping Transformation Experts
102 Rustic Escapes Landscaping
103 Garden Care Pro Ltd
104 Spring Leaves Landscaping
105 Go Greener Landscaping
106 Eden's Essence Landscaping
107 Elite Landscaping Experts
108 Grand Gardening & Designs
109 Elevate Ur Garden Inc.
110 Greentouch Landscape Management
111 Waterfall Lawn & Fountain Services
112 Everblooming Garden Experts
113 Sun & Flowers Landscaping
114 Verdure Landscape Solutions
115 Eden Roots Garden Makeovers
116 Green Genius Landscaping
117 Superior Greenscapes Inc.
118 Prestige Hauteculture Professionals
119 Rainbow Landscaping
120 Avanti Landscaping Group
121 Leafy Legends Landscaping
122 Tree Top Landscapers
123 Botanic Beauty Specialists
124 Solid Ground Management
125 At Home Gardening Experts
126 Verdant Ventures Limited
127 Manicured Meadows Inc.
128 The Outdoor Touch Landscaping
129 Timeless Terrain Landscaping
130 Ready Set Landscape
131 Eco Pro Landscapers
132 The Weed Warriors Company
133 Rain Forest Landscape Designs
134 Terra Thrive Landscaping
135 Premium Patchwork Lawn Maintenance
136 Graceful Grounds Landscaping
137 Precision Parks and Gardens
138 Noble Grounds Landscaping
139 Evergreen Elegance Experts
140 Masterpiece Ground Maintenance
141 Backyard Bliss Lawn Improvement
142 The Turf Life Inc.
143 Sustainable Green Landscaping
144 The Ground Up Gardening
145 Autumn Fields Landscaping
146 Grow It Right Gardening Solutions
147 Naïve Nature Landscaping
148 The Green Landscaping Group
149 Mountain Meadow Lawnscaping
150 Scenic Scapes Solutions
151 Happy Habitat Landscaping
152 Red Blooms Gardening
153 Leaf Wonders Mowing
154 Into The Grasslands Inc.
155 Prime Lawnscaping
156 Green Peak Gardening
157 Cubic Yard Landscaping
158 Finer Grounds Company
159 Your Greener Lawns
160 Tailor Made Landscape
161 Rolling Stones Lawn Care
162 Custom Landscaping Designs
163 Viridis Landscaping
164 Prima Landscaping Services
165 Earthy Aesthetic Landscapes
166 Eden Renewal Lawns
167 Eagles Eye Mowers
168 Transforming Terrains Inc.
169 Backyard Beauty Creators
170 Creative Edger Landscaping
171 Pro Garden Group
172 Landscape Fusion Designs
173 Picture Perfect Scapes Inc.
174 Global Green Landscaping Co.
175 Sequoia Lawn Maintenance
176 Evergreen Landscaping Empire
177 Tranquil Grounds Landscaping
178 Green Grove Landscaping Designs
179 Majestic Lawn Maintenance
180 Serenity Landscaping Enterprises
Choosing a company name is a crucial decision for any business owner. It's essential to select a name that not only reflects your values and objectives but also resonates with your target customers. The right name will help you establish a strong brand identity, build customer loyalty, and stand out in a crowded industry. If you're starting a landscaping business, the ideas mentioned above can help inspire a creative and memorable company name that will help you succeed in the long run.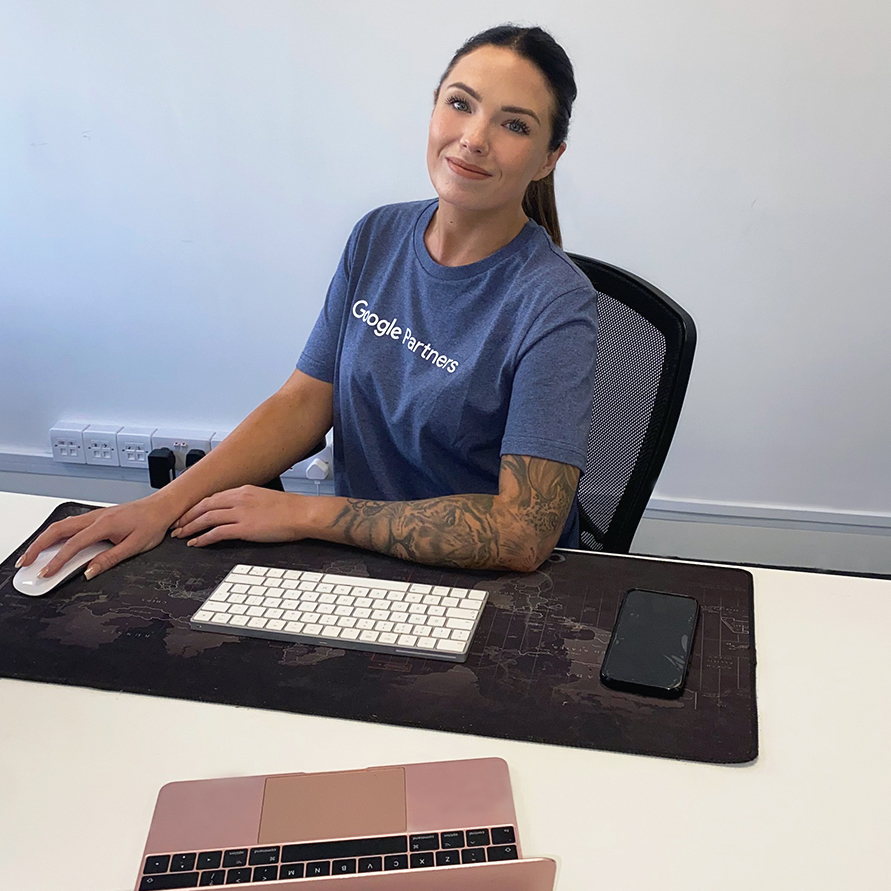 Speak to an expert
Got a quick question about your marketing? Or you want to run through the details of your next big project. We can help.
Speak to one of our experts today on 01702 668207 or send us a message.