When starting a website, you may find that you are not getting as much traffic as you expected. In truth, building a website takes a variety of components, and you should deploy many different tools and strategies to help increase your website traffic. Here are thirty tips on to help generate traffic to your website.
1) Paid Digital Ads (PPC)
One way how to increase website traffic is to post advertisements on sites that already receive a lot of traffic themselves. For example, many companies pay for ads on Facebook and Google.
There are many different types of digital ads, such as Pay Per Click (PPC) ads, where you only have to pay for your advertisement if somebody clicks on it.
There are also Channel Pricing Models (CPMs), where you pay based on how many people have viewed the ad, rather than how many people clicked on it.
While some people are sceptical of the effectiveness of paid digital ads (many companies have tried, and it has not worked), a well optimised and researched campaign can bring in a lot of new viewers, customers and a scalable return on your investment.
With Google and Facebook ads you have limited time to pull the reader in and get them to click through, so make sure the ads are eye catching and pull the reader in and make them want to click and see more.

2) Traditional advertising
Those who are more technologically minded may not see the merit in traditional advertising, but this is an excellent way to cement your brand to a local audience.
If your website is targeted towards older generations, newspaper ads could be a great way to reach your target audience.
Radio ads and leaflet distribution can work well to reach people of all ages, as well. Exposure to a site in more than one medium is valuable, especially if your goal is to reach as many potential viewers as possible.
Seeing the name of your website on a leaflet or hearing it on the radio can also leave an impression in a person's mind, making them more likely to look at your site.
3) Get Active on Social Media
Social media is a more personal way to reach a wide audience. Social media accounts on sites such as Facebook and Twitter are excellent ways to gain attention for your website.
By posting onto your accounts regularly, followers will be more likely to feel a personal connection to your brand, which greatly helps the potential of increasing site traffic.
4) Write Attention-Grabbing Title Tags and Headlines
If you want to get someone to click on your website, you are going to have to write a catchy title.
Use exciting keywords to pull your reader in, but avoid using titles that are too complex or wordy.
If the title is too long, Google will cut it short. A snappy, eye-catching title should make your reader curious and include your main keywords.
Writing catchy titles will increase clicks and CTR.

5) Provide Content with Useful Information
Your website should have a home page that answers any question your reader may have.
Provide concise and detailed information so that your reader is satisfied.
Include your process, benefits of your services and well thought out content to inform and engage the reader.
It should be easy to read, with relatively simple sentences and easy to understand statistics (where applicable).

6) Pay Attention to On-Page SEO
SEO, short for Search Engine Optimisation, is what allows readers to find the best content related to their online search.
If you use well-researched keywords, you are more likely to bring in much larger amounts of traffic.
What is on-page optimisation (Here is just a few)
Title tags
Header tags
SEO writing
Content optimisation
In order to make your content appear most effectively in the search engines, you should make sure to structure your site correctly.
Use title tags and headings correctly, and pay attention to the keyword density within your content.
This will pull in far more people who are searching for your website and will both increase your website traffic as well as increase the chances of people returning to your site.
7) Long-Tail Keywords
If your website is just starting up, you will be unlikely to compete against big brands, broad search terms such as "van insurance," will already be dominated at the top by well established and high authority websites.
If you use more specific search terms, such as "van insurance quote online," you will have less competition, which will be more likely to result in more traffic to your website.
In total, long-tail keywords (search phrases that use three or more keywords) result in about 70% of all online searches.
If you can tailor your content to these searches, it will help to increase your traffic significantly.

8) Invite People to Guest Post on Your Site
Active bloggers looking to make money will be pleased to find sites with a "Write For Me" page.
By setting up this page, you can get bloggers to guest post onto your site.
Once your website builds traffic and authority, you can even charge to have a blogger post on your site, and it will benefit both of you in the long run.
This is an excellent way to provide fresh content to your site, as well as bring in new traffic.
Make sure, however, that you only accept content from bloggers who produce quality writing, which has not been plagiarised from any other site.
If you are contacted by a blogger who wishes to guest post onto your site, you should first look at samples of their work to see if it is up to standard with your own content.
9) Guest Posting
In contrast to the last point, you could also offer to guest post for other sites.
By doing this, you can show you are an industry leader, and in some cases you can get a link back to your site, increasing your overall traffic.
While you may have to pay to guest post onto another site, this could be well worth your time and money if that site is well established, industry-specific and receives more traffic than you.
Guest posting is an incredibly powerful way to get more website traffic.

10) Posting on LinkedIn
LinkedIn is another high-traffic site that can link a wide variety of followers back to your own website.
LinkedIn has nearly 600 million users, who mainly use the website to connect in matters regarding career and business.
This will allow you to engage with followers who are interested in the services that you offer, thus increasing your potential for new viewers.
11) Internally Link Your Pages
Each page on your website should include links to other related pages. For example, if your website provides information on recruitment, a page that mentions "how to write a CV" should include links to other articles about this subject.
This is also the same principle when internally linking to other service pages, take the reader on a journey through your content.

12) Schema Markup
Schema Markup is a code that informs the search engines about the structure of your content.
It then takes this information to provide a sample underneath the search result title.
For example, a website for a local event might, on a search result, show up with a list of showtimes, something that is both useful for the viewer as well as intriguing.
This is also very powerful for local SEO, showing the search engines your opening times, type of business, phone number and much more.

13) It's Not All About Google
While Google is the most widely used search engine, and you should focus a lot of your effort into it, you shouldn't forget about other search engines, such as Bing.
You can sign up for Bing Webmaster Tools, which will increase your site's overall search performance.
It also provides you with helpful tools to track your website traffic, which can help you learn where to tweak things to maximise your viewers.
Even though Google is largely accepted as the most important search engine to focus on, it certainly won't hurt to give Bing some love, too! The more widely you are able to cast your net, the better.
14) Directory Citations
For local businesses, directory citations are still essential and help you rank locally and in the GMB listing.
You should submit your information to all of your local directories, as a lot of them are free to use.
Directory citations provide lists of different businesses of varying categories and give viewers site links, as well as phone numbers, addresses, and any other information you might want to provide.
Here are a few free directories
See here for a full list of free directories
Directories are an excellent way to get referral traffic to your website.

15) Forum Commenting
Whatever your business, service, or industry, you are almost certain to find a forum dedicated to that subject.
By posting onto popular forums, you can direct users to your own website through links or by answering questions.
Make sure you aren't too obvious about trying to get business, however, as moderators on these forums will do their best to avoid people blatantly trying to self-promote. If you decide to comment on a forum, keep it both subtle, classy and always provide value.

16) Interview Industry Leaders
You should seek out leaders in whatever industry your site specialises in, whether this is online or in person.
You should then request to conduct an interview, and, with their permission, create a blog post detailing that interview.
This will increase the credibility of your site, and you will no doubt find that many people will be interested in reading about these kinds of interviews.
Make sure to construct an interview with relevant questions to the industry, which will provide informative and satisfactory answers to any potential viewer.

17) Email Marketing
Email marketing still has a lot of power today. Hundreds of millions of people scroll through their emails every day, making this an effective way to increase traffic to your website.
You should keep these emails concise and to the point, with eye-catching titles.
However, make sure they are not obnoxious, or people will view them as spam and will be quick to either flag them or unsubscribe from your emails altogether.
Don't send out too many emails, either. It's best to send out an email once every week, rather than every day. Keep the information valuable and to the point, while also making sure it is fun and interesting to read.
18) Make Your Website Mobile Responsive
In today's age, with most searches taking place on people's phones, your site must be up to par. About 60% of searches take place on a person's phone.
Nothing repels a viewer more quickly than a site that does not display correctly on their phone screen.
It is estimated that 40% of mobile users will be willing to leave your site in order to select a website that is more responsive to their phones.
As such, you need to take the time to design a site that looks pleasant on both desktop, tablet and smartphones.
Google mobile responsive test > (Click Here)

19) Speed Testing
If your website does not load quickly enough, it will not be ranked as high on search results.
You should design a website that is up to speed, or you will lose a lot of potential viewers.
There are speed testing tools online which can be used to test whether or not your site will load quickly across a variety of devices.
PageSpeed Insights, for example, provides a free tool that will test the speed of your website's URL. GTmetrix is another helpful tool, and it will both test the speed of your website as well as explain ways to increase your website's speed.

20) Blog Commenting
You should actively seek out blogs that are relevant to your industry or business.
You can then post comments on certain articles and provide useful information to raise awareness for your brand.
You should make sure you do not post spammy comments that make your self-promotion obvious, as this will turn away a lot of site owners and they won't even accept your comment.
Rather, you should tastefully post relevant information that relates to the article you are commenting on, as well as provide a link back to your own site.
Avoid using all caps or other clickbaity methods, as this will look like shameless self-promotion, and will not be as helpful in increasing traffic.

21. Analyse Your Data
By using an online tool such as Google Analytics (which is free), you can analyse the traffic of your website.
These tools will help you to look at your daily traffic, as well as the time spent on your website, which pages are viewed more often, and many other helpful bits of insight.
You should analyse who your audience is based on these statistics, as well as which pages on your website are receiving the most traffic.
Model the rest of your website to work as efficiently as your most viewed pages.
You should keep track of this information weekly to see whether your numbers are rising and falling and figure out which variables increase or decrease the amount of traffic you receive.

22) Use Search Console
Google's Search Console is an analytic data tool which is completely free but is also extremely powerful.
It will tell you which specific keywords, impressions and searches bring users to your website, as well as the number of clicks your site receives, and where your site ranks on Google's search results.
Search Console also provides helpful tips for bug fixes to help optimise your website's performance.

23) Use Videos
Next to Google, Youtube is the second largest search engine in the world. Instructional and informational videos can bring in tons of viewers.
You can also provide links back to pages on your website, increasing your traffic there.
Especially if your business is more hands-on, like crafts or DIY, instructional videos can result in thousands of users interested in learning a specific skill.

24) Researching Competitors
In the world of business, competition is sometimes unavoidable. If you feel like your site isn't getting as much traffic as your competitors, it will likely be helpful to investigate what makes your competitor's site more effective.
Tools such as Ahrefs and Buzzsumo can show you which sites are most popular when it comes to certain keywords, which allows you to find the most successful competitors in your business.
From there, you should look at the overall website design, as well as keyword density, writing style, and layout.
You can try and mimic these aspects in your website (without plagiarising, of course) to increase your traffic.

25) Do Podcasts
Podcasts are incredibly popular these days, as millions of people love to listen to podcasts while driving or doing other tasks.
You can either launch your own podcast, or you can pay to advertise on other people's podcasts.
By making your own podcast, you can show others that you are an expert in your field, as well as raise brand awareness.
This helps to raise your credibility, and therefore increase potential customers.
Studies have shown that the purchase intent of businesses who ran their own podcast increased by 14%.
Advertising on a different podcast has also shown to be quite effective. 54% of podcast listeners said they considered buying products they heard advertised on podcasts.
26) Local Press Releases
By paying to advertise on local press releases, you will be reaching a wide audience.
This will help you raise brand awareness in your own locality, as well as build credibility. Press releases are viewed by people in all walks of life, so if your business is applicable to a wide range of people, this method could be excellent in increasing your traffic.

27) Infographics
This is a simple and eye-catching way to relay statistics to viewers. If you are able to create well-designed infographics that are easy to digest, your readers will have a greater understanding of the content on your blog.
This is also a great way to interest viewers who are visual learners, or who do not necessarily want to spend the time to read a long paragraph.
By using effective graphic design and attractive colour schemes, you can create infographics that will make your website look more interesting, as well as make your site more informative.
You will also find if your infographic is of high quality, other site owners will start posting it on their websites and link back to you.

28) Site Errors
No matter how well you design your site, a pretty layout will not cover up underlying technical issues.
These issues, such as low speed or HTTP errors (which can prevent your readers from viewing certain pages at all), will significantly reduce your ranking.
In order to fix these bugs, you should turn to tools such as SEMrush to test for potential errors.
These kinds of tools will also provide you with information on how to fix these errors. Creating a site that runs smoothly is even more important than creating a visually pleasing site.

29) Blog Posting
Blogs are a great way to reach a target audience. By creating regular blog posts, you can answer questions for users, which helps to engage your audience.
You should keep your blog posts informative yet light at the same time so that they are easy and fun to read. This will be sure to keep your readers coming back for more, thus increasing site traffic and customers.

30) Heat Mapping
You may find that, while you are receiving a decent amount of views, your website still has a high bounce rate.
This refers to when a person enters your site but then leaves before looking at any other pages.
Tools such as Hotjar, however, can help you reduce this issue. These sites provide a service known as heat mapping, which shows which parts of your website's page are viewed more frequently.
Areas which users look at most frequently show up in warmer colours, such as red and orange, whereas areas on the page that are not looked at as frequently are indicated in cool colours, like blue and green.
By using this tool, you can see which phrases are more likely to engage viewers, versus which phrases are more likely to turn away users. You can then use this information to edit your site and reduce your bounce rate properly.
Summary
There is a multitude of methods you can use to increase the traffic to your website.
Even if you choose not to employ every single one of these methods, at least a couple of these tips are sure to help your website gain more viewers.
By utilising online tools, as well as advertising for your site across a variety of mediums, you can make your site easier to access, and increase the success of your online business.how referra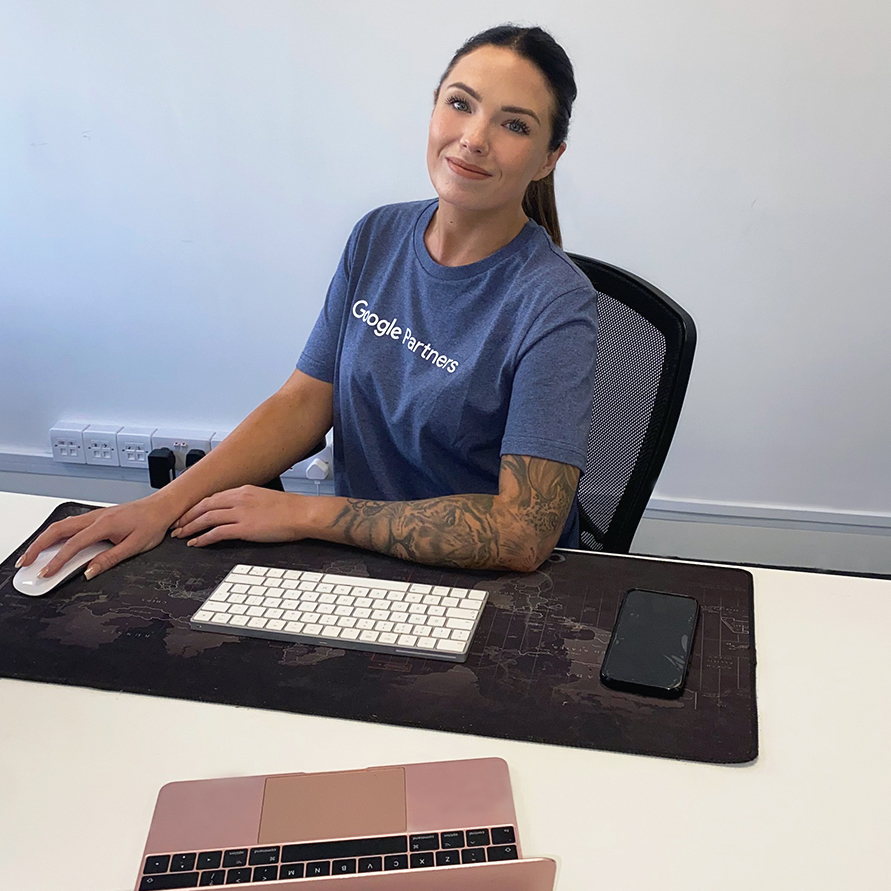 Speak to an expert
Got a quick question about your marketing? Or you want to run through the details of your next big project. We can help.
Speak to one of our experts today on 01702 668207 or send us a message.