The main objectives of any business is to find and convince as many customers to buy its products or services. Whether you are planning to start a small business or to grow your existing venture in 2020, your goals should focus on establishing a close relationship with the clients. However, your success will highly depend on how customers know and feel about your business. Therefore, effective brand marketing and visibility should remain a top priority this year.
What is Branding and Why is it Important?
In the market today, you will find several companies that deal with the same products competing for the same consumers. While this global and local competition increases and intensifies every year, some companies still dominate their niche, while others struggle even to meet the cost of running the business. Why the difference? Branding! Think of global companies such as Nike, Microsoft, or Google. Even when you don't like their products, chances are you already know them and they probably want to buy them whenever you see their colours. This kind of prominence can only be achieved through branding.
Background photo created by rawpixel.com – www.freepik.com
Branding simply involves developing business attributes that give your business a unique identity. How do your clients identify your services or products? Do they know the name, functions and value of your business? Fortunately, with advanced technology and modern digital trends, you can easily increase your brand visibility without spending a lot of money. This involves things such as business mission and vision statements, digital marketing and communication among others.
Showing your brand to your audience is vital for any business as it increases your chances of success. It can cultivate strong consumer trust and loyalty, thus increasing your margins. Besides, the more people understand your business the more they will talk about it, creating more business for you.
Here are the10 most effective ways to grow your business in 2019.
Ten Effective Ways of Increasing your Brand Visibility
You may have the best and affordable goods or services, but your potential customers could be unaware of your existence. If that remains the case, you cannot earn as much revenue as you have anticipated. How can you reach more audience and outshine competitors in your sector?
 1. Establish a Unique Character and Voice
On seeing any of the above logos, most consumers can relate to their respective companies, their products and many other things. Why? They already know about them. To have such an effect in the mind of your customers, you need to develop a unique personality and spread the message to your target audience. To do so:
Understand and clearly communicate the message to the right audience – Let your audience know your mission, vision and values.
Differentiate yourself from competitors – Choose a name, colour scheme, business logo that makes it easy for people to distinguish you from others.
Set the right voice and tone – Maintain friendly and respectful manners when directly or indirectly talking to your audience.
A strong character – Practice professionalism honesty, fairness, confidence and value to win the hearts of consumers
 2. Research and Understand your Audience
The success of your brand visibility depends on how you connect and relate with your audience. It is critical to identify your target audience and study their behaviour. Learning things like your intended audience, what they like and general persona can help you find out how you can reach them. Besides, when you understand your target customers, you can identify new business opportunities. Things to look for include:
Identity – Whom are you planning to reach including their age groups?
What do they need – Identify the challenges that your business aims to solve.
How can you reach them – Consider their popular social media platforms and other communication channels.
Level of income – Guides your product development and pricing
Building your Online Presence
Consumers today have millions of things to do within their limited time. This fact, along with available technology such as the internet, has pushed people to shift most of their affairs online. Establishing a solid online presence will expose you to millions of local and international customers.
 3. Have a Professional Business Website
A good website is always an asset to any business. Without an official business website, you are planning for failure in 2019. When people hear about your business or products, the first place to look for is your website to get more information. It is one of the most ways to proof your competence and authenticity. Some of the qualities of great business sites are:
Professionalism – Even when you can use online tools to develop a website, it is important to hire the services of a professional web builder to do the work. This ensures that your site appeals to visitors, enticing them to buy your products.
Simplicity – Your website should have a simple structure and layout and navigation features. User-friendly sites make it easy for visitors to look for information, motivating them to stay for longer.
Mobile responsiveness – Majority of the people access websites from their mobile phones and other mobile devices. Therefore, it is important to build a site that supports a small-size display.
Relevance – Information on your webpages should reflect the interests of your customer. Though direct market works, take the opportunity to introduce your business products and services to the visitors and avoid too much of the selling tone.
 4. Use Social Media Networks Appropriately
With numerous social media channels, today almost everyone has two or more networks. People use these networks to connect with their friends, relatives and brands. You should exploit the potential of the various social media sites to reach and engage with millions of your audience. This can work wonders for your brand, as social media users tend to share interesting information, increasing your followers exponentially. However, for effective social media marketing, you need to consider the following:
What channels are best for your business – Do not start posting on every social network you know of. This can be overwhelming and fruitless. Instead, identify the top 3 sites that your target audience uses most to start with.
Use different and style for different channels – Do not duplicate your Tweet on your Facebook post. It is advisable to create unique posts for your different platforms.
Link your social media account with your website.
Maintain healthy conversations with your audience.
Post relevant information on a regular basis.
---
 5. Start a Blog for Your Business
Writing informative, quality and regular blogs is a great way of educating your audience. Moreover, blogging helps to establish yourself as an authority in your niche and increases consumer confidence and trust. You can also enhance your online visibility through guest blogging.
 6. Content Development and Marketing
People always say that 'Content is King'. From experience, this statement has always been true. Quality content forms the backbone of your online brand visibility strategy. It involves packaging your message into unique, interesting and readable writing for your audience. When building your online content, you pay attention to your tone and avoid making mistakes or false claims. Content building involves:
Web Content Writing – Unique SEO articles and information to increase your SERP results.
Blog articles – Selecting and writing on interesting topics to keep your readers informed.
Business copywriting – Writing technical business documents such as press releases.
Social media posts like Facebook posts, Tweets or LinkedIn articles.
 7. Consider Corporate Social Responsibility
Business vector created by vectorpouch – www.freepik.com
One way through which brands connect with their customers is giving back to the community. Corporate Social Responsibility (CRS) programs give you the opportunity to interact with your customers and showing them how much you value them. Whether you decide to help the less fortunate in the society, sponsor some community program, sports, or investing towards protecting the environment, it will be worthwhile for your entity.
Additionally, during such interactions, you can measure your brand image and learn the community needs to improve and diversify your products for the community.
 8. Effective and Consistent Communication
It is important to practice social listening and communication. This involves listening to your audience comments, complains or complements and respond to them instantly. Even when you receive a negative comment or feedback about your business, you need to respond appropriately and use the information to improve your operations.
Show the human side of your business by commenting, liking or sharing your followers' posts and content. This can be a simple thing, but it creates a strong relationship between your brand and your brand.
 9. Look for Influencers and Partners
You can search for influencers, engage them and if possible hire them to represent your brand. Follow them on social media, learn their interests and find time to comment or share their posts. Celebrities, public figures, sportsmen and another community idles can spread the word to millions of their followers within a very short time.
Furthermore, you can partner with a reputable business either for business or other promotional campaigns. This will expose your brand to a bigger audience and increase your online followership.
 10. Graphical and Visual Content
Visual content is one of the most effective methods of communications, especially for people who find reading to be boring. Create and share short video clips, images and graphical illustrations to increase the reachability. Moreover, people find it easier to share or recommend exciting visual content and within a few minutes, everybody will be talking about it. If you want your content to go viral, think the visual way.
Parting Shot
Everyone starts a business with a general objective of making profits. However, the market is not automatic and requires having the right strategies for success. Establishing your brand visibility will play a big role in your business growth in 2019, thus you need to invest time and energy in establishing a strong presence online. One Media Base has been helping companies in developing reputable brands all over the world. If you are looking for the best 2019 branding options, graphic design, web development services and web design in Essex, you can contact their experts for advice and guidance.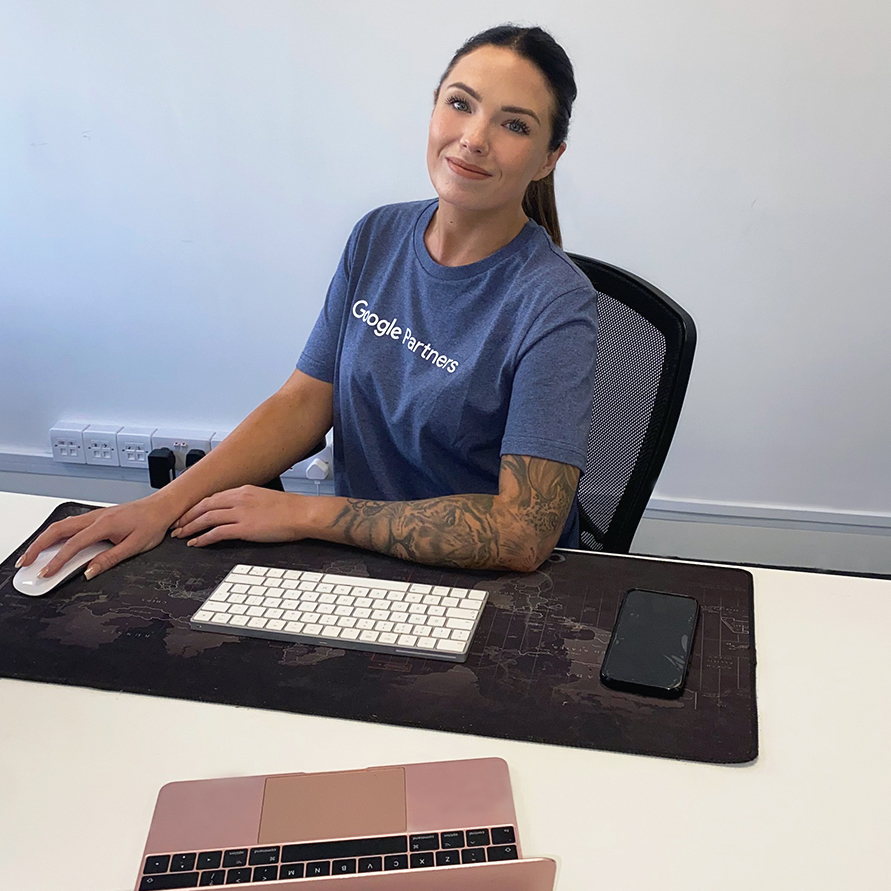 Speak to an expert
Got a quick question about your marketing? Or you want to run through the details of your next big project. We can help.
Speak to one of our experts today on 01702 668207 or send us a message.