Have you face any issue with your website's ranking in the past few weeks? Did it drop down or increase suddenly over this phase of time? Well, it is possibly because of the Google algorithm update 2018 that took place this month. To throw some more light on the fact, Google updates its algorithms almost 500 to 600 times every year and thus the possibilities of your websites rankings being affected increases with every update.
So, digital marketers are hardly surprised by these updates anymore as they are used to such changes that affect the rankings and traffic of the websites on regular basis. But sometimes, it might not be an algorithm update that affects the ranking of your website; it can be some other issues that are impacting the website negatively.
One needs to know well about all the SEO requirements so that they can protect the websites from possible malware attacks that lead to lower the ranking of the websites. Coming back to the Google latest update in August this year, the possible changes and its impact on the websites are discussed in details below.
But first,
let us know about what role
SEO (search engine optimization)
plays in deciding the rankings of the websites
The search engine optimization rankings are the most important factor in making or breaking the reputation of your website. When the rankings are better, the chances of your website appearing on the first page of the search engines are always high otherwise there is no point coming in the second page of the search results as people rarely ever venture past the first page.
The SEO services that lay a significant role in increasing the rankings are good content, high website traffic, link buildings, all devices friendly, page speed, social media marketing, a comprehensive website designing and other such factors.
Any issue with the factors listed above can greatly affect your websites rankings. And that is what the latest Google algorithm update is all about; they maintained that what they said in earlier such updates remain unchanged in this update as well.
What Google said in the earlier updates is as quoted,
"Each day, Google usually releases one or more changes designed to improve our results. Some are focused around specific improvements. Some are broad changes. Last week, we released a broad core algorithm update. We do these routinely several times per year. As with any update, some sites may note drops or gains. There's nothing wrong with pages that may now perform less well. Instead, it's that changes to our systems are benefiting pages that were previously under-rewarded. There's no "fix" for pages that may perform less well other than to remain focused on building great content. Over time, it may be that your content may rise relative to other pages."
Thus, it is proved that the overall changes in the latest Google algorithm update is not a major change, but it still has put a lot of impact on the website rankings of the digital marketers.
How to perform better in the Google rankings?
Well, by the latest update of Google, we found out that it will keep updating its algorithm from time to time and thus there is nothing that we can do to comply with its changes. The only thing we are able to do to make our websites rank in the top list is to increase its SEO standards as far and as much as possible by us. Even if it means that we have to hire the marketing agency Essex to make our websites SEO friendly.
The primary requirement to keep pace with the changing updates of the Google algorithm is to build a strong user base that provides greater web traffic. It is a very important factor in making the website SEO friendly. Apart from it, of course, a good content and a company web design is a must to increase the SEO rankings.
Moreover, you must also focus on continuous social media involvements along with backlinks so that the engagement with the audiences is never stopped. These are some of the techniques through which one can say their websites from the effects of the algorithm updates and thereby losing the ranks.
Ruling in the good books of Google
Some of the SEO Essex has to offer does a great job in making your digital life worth it. From making the website SEO rich to keeping pace with the latest updates from Google, it manages everything to let you have the "first page" ruling in the good books of Google. So, it is not anything to think for long when the Google algorithm gets updated the next time; just ensure the SEO building is taken care of properly and you are at it!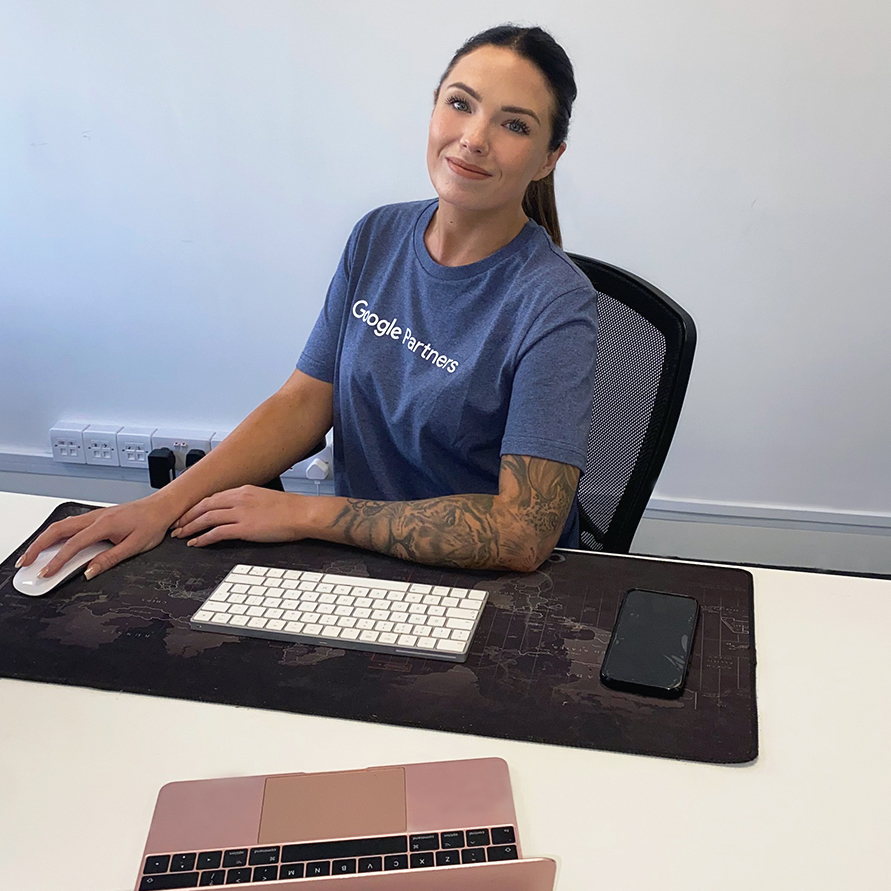 Speak to an expert
Got a quick question about your marketing? Or you want to run through the details of your next big project. We can help.
Speak to one of our experts today on 01702 668207 or send us a message.