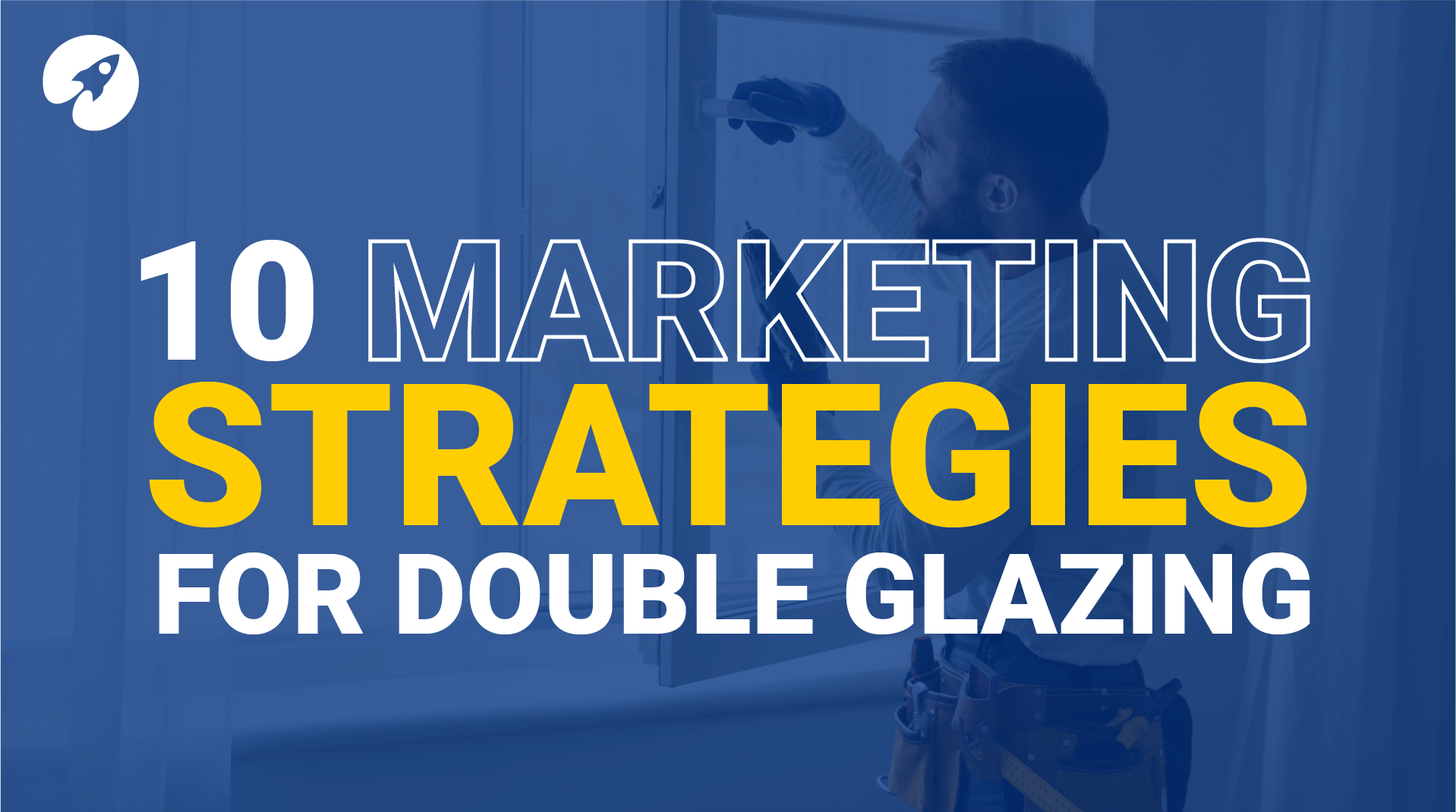 To get more double-glazing leads, creating an effective marketing plan is important. Start by identifying your target audience and finding the best ways to reach them.
Use online advertising platforms such as Google Adwords, social media campaigns, and other forms of digital marketing to drive leads to your website or business page.
You can also use mailers, door-to-door canvassing, and other traditional promotion methods to spread awareness about your services. Additionally, building relationships with local businesses that need window installations regularly can help you gain referrals for more double glazing leads. Finally, ensure that you offer competitive prices and a high-quality product to ensure customer satisfaction.
With the right strategies in place, you'll be able to generate more leads and grow your double glazing business.
Why you need a consistent flow of glazing leads
Having a consistent flow of leads is essential to the success of any double glazing business. It will ensure that you always have customers interested in your services and provide long-term security for your business.
Also, with a steady stream of leads coming through, it will be easier for you to increase sales, track customer preferences and improve the quality of service provided.
Developing solid relationships with potential customers can also help you generate more referrals leading to an even larger base of clients.
By implementing an effective lead generation strategy, you'll be able to attract more customers and grow your double glazing business.
Types of lead generation for double glazing companies
The leads you generate for your double glazing business will depend on your marketing tactics. Some common lead types used in this industry include online forms, phone calls, emails, and direct mailers.
There are platforms where you can buy individual leads. These companies usually sell you unique leads and distribute them to various other double glazing firms.
Marketing your own glazing business
In addition to buying leads, you need an effective marketing strategy to generate your own double glazing leads.
You can use various methods, ranging from online advertising platforms such as Google Adwords and social media campaigns to more traditional approaches like door-to-door canvassing and direct mailers.
Building relationships with other businesses and professionals in the industry can help you generate more leads through referrals. For example, if you have a good relationship with an interior designer or home decorator, they may be willing to send clients your way for window installation services.
By leveraging these referral leads, you can expand your business without spending additional resources on marketing and advertising.
Door canvasing to generate high quality leads
Door canvasing is a direct marketing technique that involves going door-to-door in your target area and presenting your services.
It can be an effective way to introduce potential customers to your business and also allow you to build a personal connection with them.
There are still a lot of glazing companies that incorporate cold calling to warm up the leads for door canvassers it involves reaching out directly to potential customers by phone.
This allows you to explain your services and make personalised sales pitches.
SEO [build local landing pages]
Search engine optimisation is a digital marketing technique that can help you increase your visibility online, making it easier for potential customers to find your business. It would help if you created local landing pages optimised for keywords relevant to double glazing services.
Let's say you are a glazing company based in London, the keyword "Double glazing London" gets searched over 260 times a month. So having your business at the top of Google will generate more leads. You can also use SEO strategies to rank in multiple locations on Google.
This will involve building specific landing pages to target these locations.
Search volume for London-based glazing keywords
Double glazing Islington [40 searches a month]
Double glazing Hackney [30 searches a month]
Double glazing Lambeth [20 searches a month]
Once you build multiple landing pages to target different locations, the traffic will start to build up, and you will get a lot of leads for your glazing business.
This is one of the cheapest and best methods to get glazing leads.
Google My Business is a free tool offered by Google that allows you to create an online profile for your business. It helps you to show up in the local search results, making it easier for customers in your area to find you.
You can use this platform to showcase your services, list contact information and provide customers with reviews from other customers who have used your services.
This will help generate more leads as potential customers will be able to see what others think about your business before they make a decision.
Make sure your Google My Business listing is optimised to get it to the top of Google search results.
Optimising your GMB listing
Add logo
Locations you cover
Put in the right category
Include categories and then link them to pages (sash windows, bi-folding doors etc.)
Get 50+ reviews
Add 100+ images of your
glazing work
Add at least two videos
Post on Google at least two times a week with new information on your business
Add images of your glazing team
Add your postal address
Phone number
Email address
By doing all of these optimisations, your business is far more likely to show at the top, and you will get a lot more glazing leads.
Marketing on platforms like Checkatrade
Checkatrade is a website and mobile app that helps homeowners find local tradespeople. Customers can search for different trades, read reviews and contact potential glaziers.
By marketing your business on Checkatrade, you can list all of your services, showcase any accreditations or awards you have won and get customer reviews that will help to build trust with the customers.
This will make it easier for them to decide which company they should choose when they need double glazing services.
There are a few other platforms that you can get listed on, including
Trustatrader
MyBuilder
Bark
RatedPeople
Tradesmen Costs
And many more
Using these platforms can help generate more leads as potential customers in your area searching for a double glazing company are likely to come across your business listing.
There are services that you can use to buy leads for your glazing business.
This is a great way to get quality leads if you need more time to do door canvasing or SEO local landing pages.
These services will provide you with customer data, such as the customer's name, contact information and what they need help with.
You can then call them up and give them an estimate or set up a meeting to discuss their needs further.
Buying glazing leads is costly, but it's well worth it if you want to quickly increase your customer base without spending too much time on marketing activities.
Google Ads is a great way to generate glazing leads quickly. You can create ads targeted to your local area and use keywords related to double glazing services.
You can also use location extensions to target potential customers in specific locations, such as Islington, Hackney or Lambeth.
This will help you get more qualified leads who are looking for double glazing services near them.
Tips for optimising Google Ads
Build ad groups to target different keywords
Run single or just a few keywords per ad group
Build specific landing pages to target various aspects of the business
Set up conversion tracking to monitor form fill-outs and calls
Set up location targeting
Google Ads can be expensive if done incorrectly, but if done correctly, it can generate a lot of quality leads at a low cost that converts into sales. Make sure you track all of the campaigns so you know which ones are performing well and which need some tweaking.
Ranking exact match domain websites
Exact match domain websites contain the same keyword and phrase in the URL. For example, a website for 'glaziers in London' would have the domain glaziersinlondon.com.
These sites can be ranked quickly as they are more likely to appear at the top of search engine results pages (SERPS).
This is due to their relevance with the exact keywords in the URL, which signals to search engines that this is an authoritative site on this particular topic.
To rank these types of sites, you need to have keyword-rich content written on every page, build backlinks from other relevant sources, and optimise your title tags, meta description and other on-page SEO elements.
You can quickly get more glazing leads from organic search traffic by ranking exact-match domain websites.
This is a great way to save money on advertising and generate quality leads that are likely to convert into sales.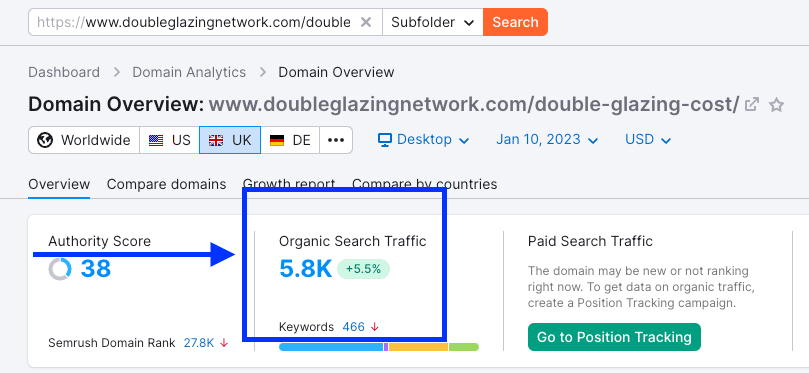 Posting informative and keyword-rich blog posts can help you generate more glazing leads. These articles should be written from the customer's perspective so they are easy to understand and engage with.
You can use keywords related to double glazing services throughout your post, as this will make it easier for customers searching for these services to find your website.
This will create a steady flow of organic traffic that you can convert into leads and sales.
It's also a good idea to link back to other pages on your website when appropriate.
This will help visitors browse through your website and get a better understanding of what services you offer.
By regularly posting blog content, you can build up an audience over time who are more likely to contact you for your glazing services.
Take this post for example https://www.everest.co.uk/double-glazing-windows/how-much-does-double-glazing-cost/. This gets over 3,200 clicks a month. The post explains the cost of double glazing in the UK, so you can imagine the number of leads this brings the company that has posted it.
Use tools like Ahrefs and Buzzsumo to find topics people are searching int the glazing industry.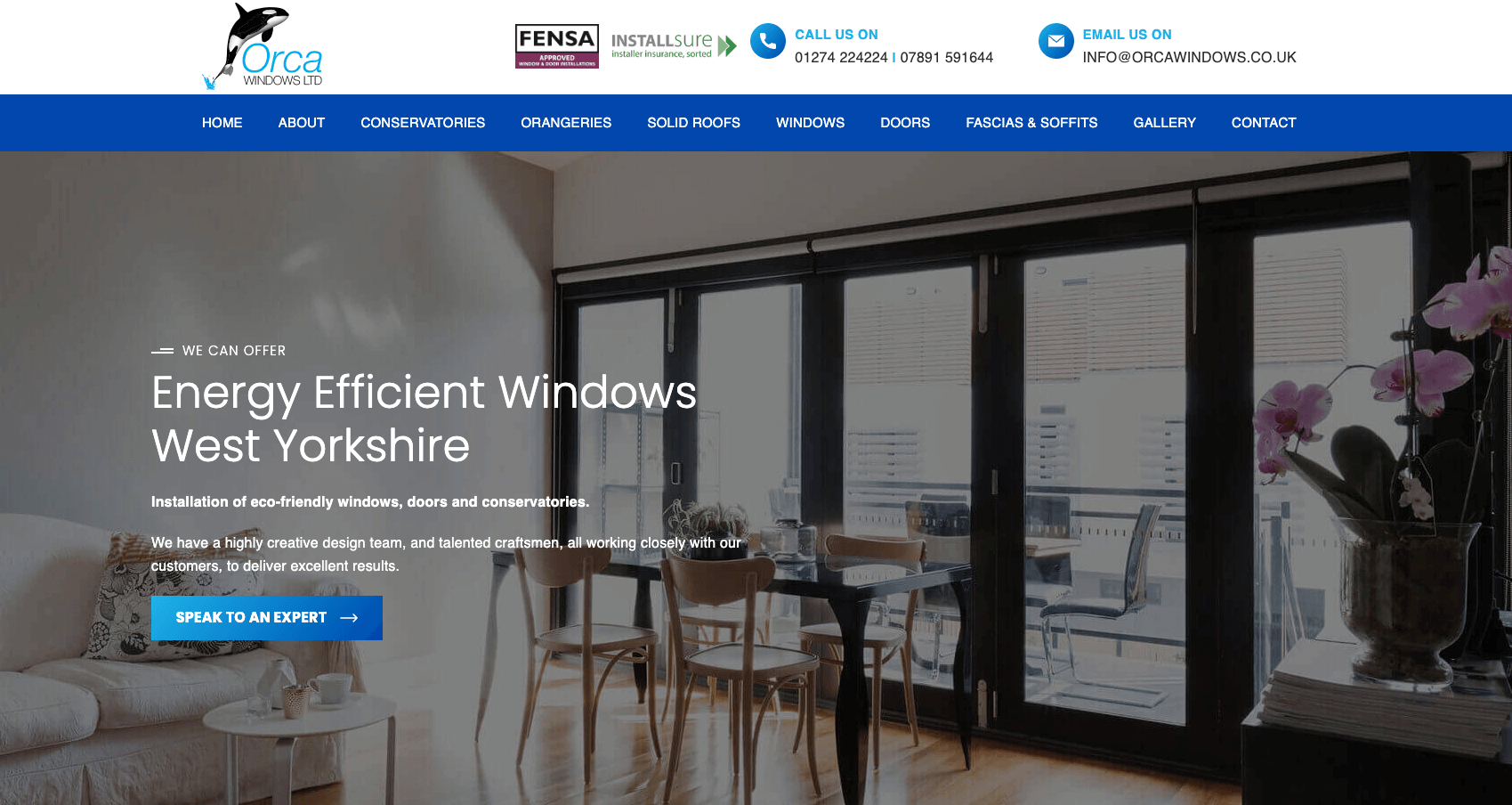 The last tip is to ensure your website looks professional and is easy to use. Your website should be the first thing potential customers see when searching for double glazing services in their area.
Make sure your website design is modern so it looks attractive and engaging. Include pictures of past projects, testimonials from previous clients, ratings and reviews and a contact page with all relevant information such as opening times, telephone numbers etc.
These are all essential elements that will help you build trust with potential customers, which can lead to more leads and sales for your business.
Use lead management software
By tracking leads generated from your Google Ads campaigns and website traffic, you can identify which sources are generating more leads and sales for your business. Lead management software is a great way to monitor form fills and calls.
This will enable you to measure the success of each campaign, so you can make adjustments accordingly.
Lead management software to use
Tradify
Pipedrive
Salesforce
Onsite7.co.uk
Workever
You can also use lead management software to optimise your marketing efforts by automatically pushing high-quality leads to the right sales team or person. This will save time and resources and help increase conversion rates.
If you want to generate more glazing leads using online methods, then following these tips should help you improve the number of quality leads that convert into sales.
It's important to remember, though, that success doesn't happen overnight, so be prepared to experiment with different strategies and test what works best for your business. Good luck!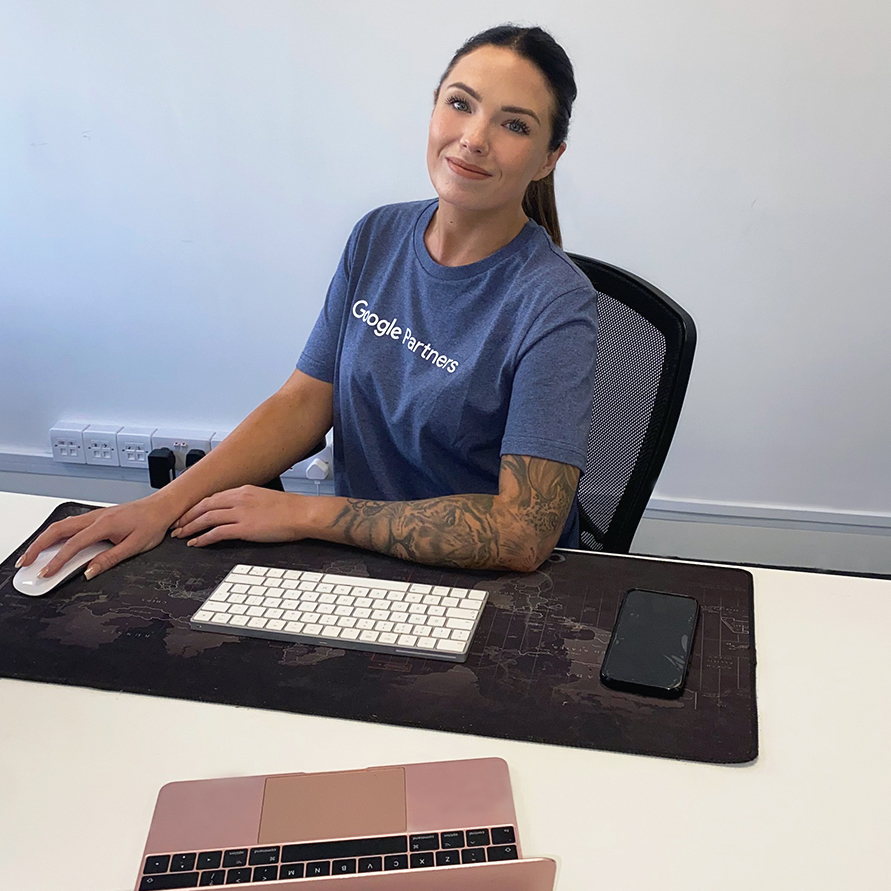 Speak to a construction industry marketing expert
Got a quick question about your marketing. Or you want to run through the details of your next big project. We can help.
Speak to one of our experts today on 01702 668207 or send us a message.