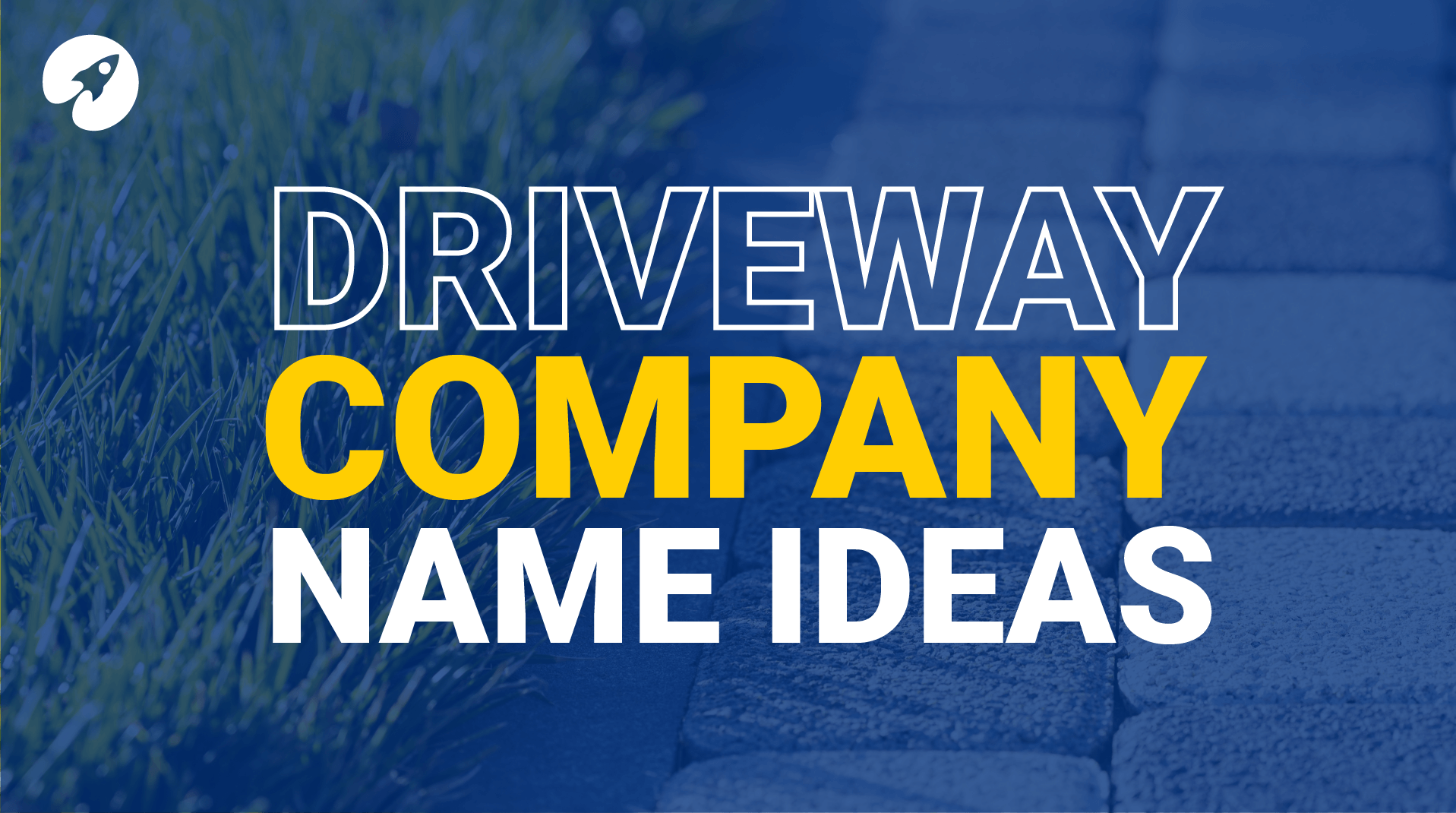 Starting a driveway business involves more than just knowing how to lay a perfect driveway. It's also about creating a brand that will represent your business and help attract new customers.
One aspect of creating a strong brand is choosing the right company name.
A powerful name can be more impactful than you might imagine, serving as an excellent marketing tool for your business and helping it stand out in the crowd. In this blog post, we will discuss the importance of having a strong company name and provide some driveway company name ideas to help inspire your creative juices.
When it comes to creating your driveway business, a good company name is crucial. It should be memorable, easy to pronounce, and relevant to your business.
A well-chosen name can stick in your customers' minds, making it easier for them to refer your business to others.
When people think of your company name, they should immediately associate it with professionalism, reliability, and quality workmanship.
One of the easiest ways to come up with driveway company name ideas is by thinking about the characteristics that your business embodies. Ask yourself what you want your business to be known for: reliability, humour, quality workmanship, or excellent customer service.
You can then incorporate these attributes into your company name. Other ideas for coming up with names include using descriptive phrases, using a combination of your name and your services, or incorporating puns or wordplay.
It's also important to consider the legal requirements of choosing a company name. Before settling on a name, ensure that it's available to use. Check the trademark and domain name availability to ensure that you won't be violating any laws or infringing on any existing trademarks.
You can also consider talking to a legal advisor to ensure that you have the legal right to use the name you've chosen.
High Mark Driveways
Pathway Finders Company
The Custom Driveway Crew
Paving Passions Inc.
The Driveway Doctors
Premier Pavement Designs
Smooth Stone Driveways
Everlast Paving Solutions
Precise Paving Designs
Ace Asphalt Driveways
CrystalClear Paving
PerfectPave Crafters
Apex Driveway Solutions
Urban Paving Masters
Black Gravel Driveways
Imperial Asphalt Paving
The Paving Partners
Superior Surfacing Solutions
Dream Drive Construction
SmoothRide Driveway Solutions
PrimePath Paving Pros
Permastone Paving Co.
Firstclass Driveway Construction
Property Paving Plus
Ultimate Paving Masters
Perfect Finish Driveways
Solid Stone Workz
Masterpave Contractors
Stepping Stone Driveways
Green Granite Driveways
Dynamic Drives Solutions
Optimus Asphalt Solutions
Black Gold Driveways
Asphalt Armor Paving
Steady Stones Driveways
Advanced Asphalt Renovations
Foremost Driveway Repair
Skyline Street Paving
Top Tier Tread Works
FirstChoice Paving Company
Apex Stone Contractors
Pristine Path Paving
Custom Cobble Crew
Milestone Paving Services
Paradigm Paving Company
Serene Stones Paving Co.
AstroRoute Driveways
Royal Roads Paving
Hometown Driveway Co.
Asphalt Artisans Inc.
Granite Guard Carpeting
CraftBlock Driveways
RideReady Driveways
Prestige Pathways Contractors
Master Seal Paving Co.
Flawless Imprint Driveways
Sturdy Stone Driveways
Fine Tread Driveways
Tiles and Tarmac Pavers
PaveCraft Solutions
Granite Grid Driveways
Cityscape Paving
DuraDrives Solutions
Shiny Pebble Paving
Golden Pathways Pavers
Paved Excellence Company
Superior Pavement Services
Maven Driveway Masons
Driveway Revamp Inc.
Magna Paving Masters
GreyLine Paving Company
Right Path Paving Co.
Correct Crete Driveways
Fast Paving Company
Clear Path Pavers
Right Track Paving Company
Phoenix Rise Driveways
Five Acres Paving
Red Brick Paving Co.
Endless Drives Paving
Drivewise Paving Company
Triple Crown Driveways
Visyon Driveways & Paving Co.
Qwik Asphalts Driveways
WayPavers Inc.
Signature Paving Designs
AcePave Experts
Avid Asphalt Experts
Pathways to Heaven Inc.
Terrain Trail Innovations
Big Dreams Pathworks
AdvantPave Construction
SmoothSeal Driveways
Lovely Lane Pathworks
PaveGenius Solutions
Cornerstone Driveway Experts
Renova Driveway Solutions
Motion Pathworks
Orbix Driveway Builders
Supreme Surfacing Experts
Divine Driveways Designs
BlueSpot Driveways LLC
Greatway Pathway Renovations
WinningWays Paving Pros
Circle Driveways Inc.
Smooth Sidewalks Solutions
Strong Slabs Pathways
Blue Blaze Driveway Builders
SilkRoad Driveway Services
Driway Pathworks
Ziway Designs Inc.
Motivay Renovations
Drive Zen Paving
Aspave Contractors
Pavetech Innovations
Pavigo Pavement Solutions
Timeless Tarmacs Paving
The Pathworks Palace
Dragon's Driveways Inc.
Green Grid Pathworks
Regal Road Pavers
Raven Paving Company
Built2Last Driveways
Strong Bond Surface Solutions
SureFoot Paving Experts
Peak Pavement Innovations
Deluxe Driveways Inc.
Bold Pavement Builders
Your Driveway Craftsmen
Strong Hands Driveway Experts
Safer Driveway Designs
Black Comet Paving
EcoPave Contractors
M & A Paving Company
Prime Vista Paving
Pavin' Place Inc.
StarBeam Paving
Home Run Driveways
MoonStone Paving Co.
Perfect Line Driveways
M & N Paving Pros
Ultrium Driveway Renovators
Handl Pave & Mo
Kingdom Paving Co.
Hard Surface Driveways
Rock U Pavers
New Worlds Paving
Shimmer & Shine Plastering
Stellar Concrete Experts
Alpha & Omega Paving Co.
Atlantis Asphalt Group
Concrete Creations Crew
The Concrete Smiths
Nova Paving Corp.
Refine Ur Roads
Dustbuster Driveways
Swiftly Paving Experts
Silver Gate Paving Inc.
T & G Driveway Builders
Crafty Paving Crew
Gladiator Paving Innovations
Captain Concrete Company
OnPoint Driveway Designs
iSpeed Paving Pros
Twin Oaks Paving Co.
Rising Sun Driveways
Paversway Inc.
Retrocrete Paving
Kurbix Paving Crew
Ripave Construction Masters
Asphalitika Inc.
Rampave Solutions
Avelvo Paving
PaveBuild Company
Victory Lane Paving
Peavio Contractors
Accessways Paving Co.
Con-rrect Paving LLC
Vorteks Pathworks
Funny driveway company names
Paving Picasso
The Pave Men Inc.
Asphaltastic Paving Group
Road Runners Paving Co.
Asphalt Assassins Inc.
Tread Carefully Driveway Masters
The Asphalt Alchemists
Tar Trek Paving Co.
Tar-nado Master Pavers
Brick Rolled Driveway Construction
Driveway Building Divas
Stone Cold Pavers
Almighty Pavers
Smooth Moves Paving Company
Pave-olutionary Paving Co.
The Asphalt Addicts Inc.
Stone Age Paving Co.
Rock 'n' Roll Driveway Builders
Pave Almighty Inc.
Pave Ur Passage
The Funky Finishers
Pave It Your Drive-Way
Lay It Right Paving Co.
The Paving Posse
Pave Me Up, Inc.
The Blacktop Panthers
Paverly Hills Inc.
Wizards Of The Paverly Place Inc.
Roadway Renaissance Inc.
A company name is one of the most visible and crucial aspects of your business.
A creative and unique name can set your driveway business apart from others in your local area. A well-thought-out name can also make it easier for potential customers to find you and remember your services.
Choosing a perfect company name for your driveway business is a significant investment that can reap long-term benefits for your business. Hopefully, these driveway company name ideas will have inspired creativity and help you find a name that perfectly represents your business.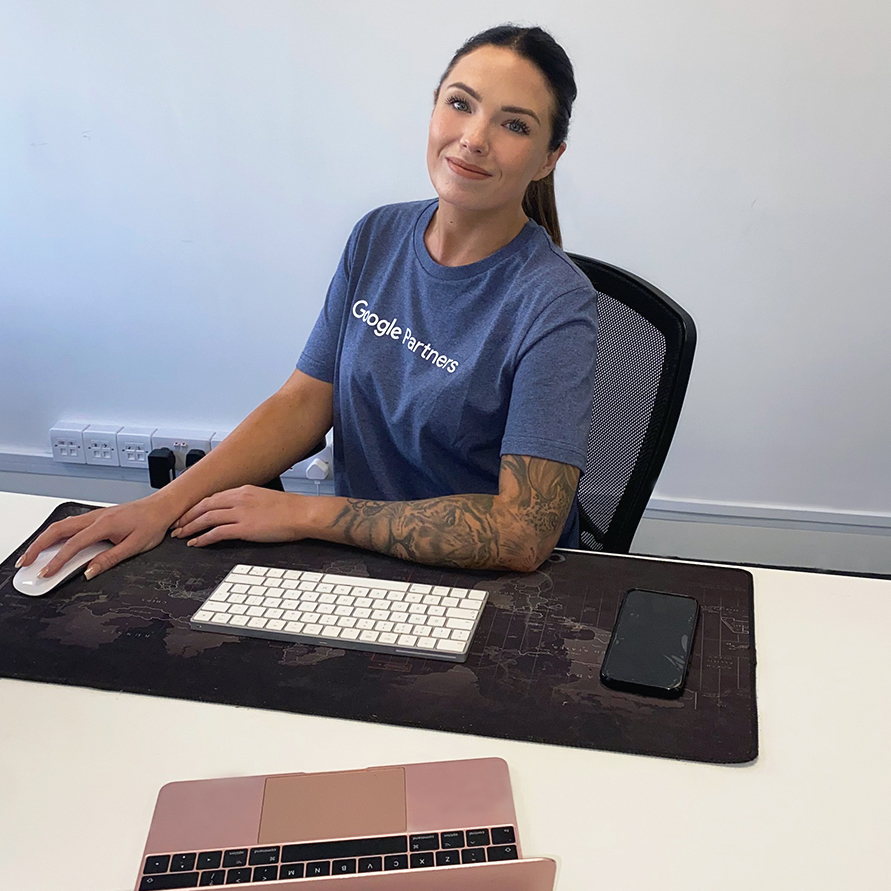 Speak to an expert
Got a quick question about your marketing? Or you want to run through the details of your next big project. We can help.
Speak to one of our experts today on 01702 668207 or send us a message.