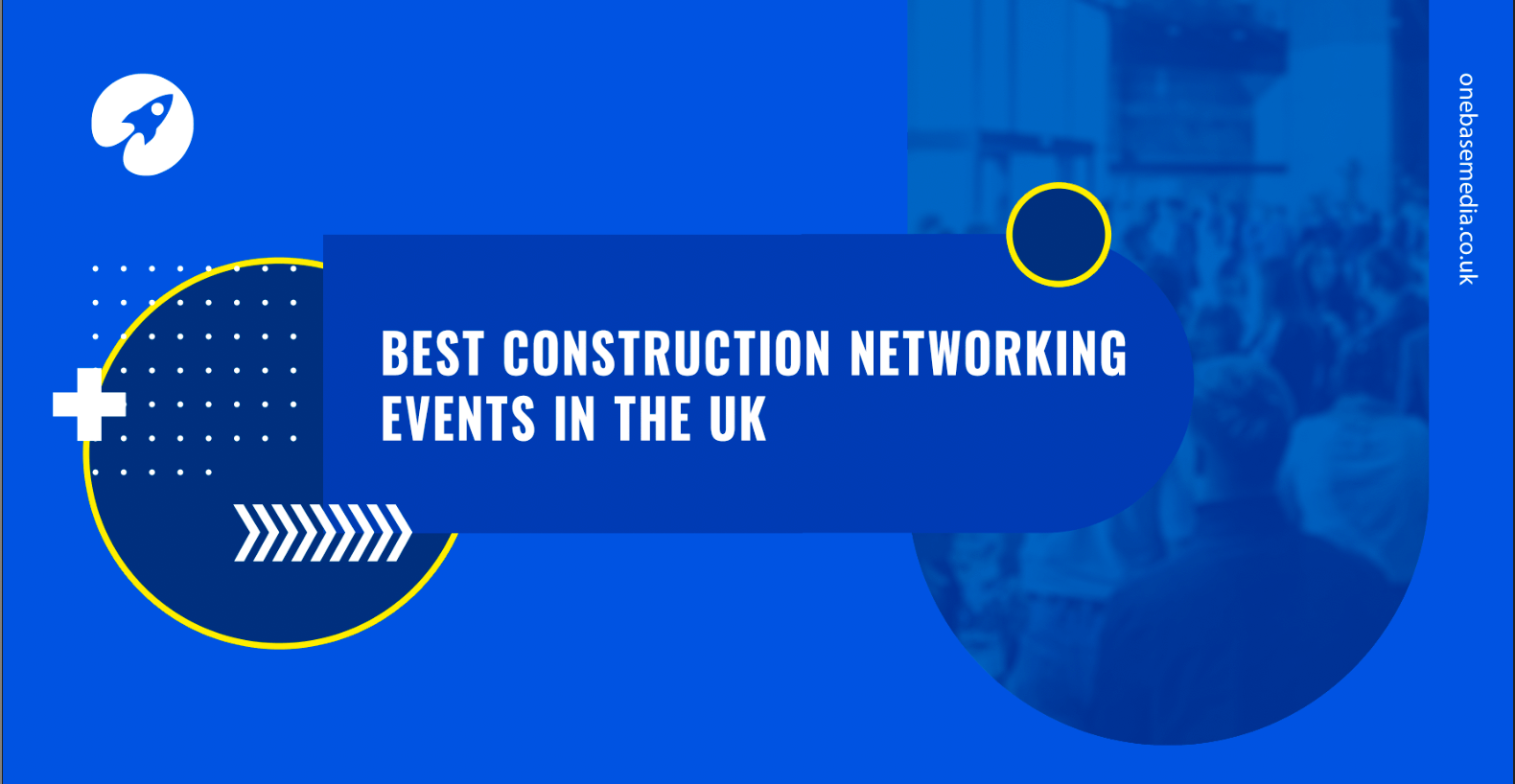 Being part of the construction industry in the UK, there are several events that one can attend that would be beneficial to your business. These events keep you abreast of all the latest developments and advancements in your industry.
They also help you network with other professionals in your sector and possibly gain new leads or clients. These events have for many years been an important gathering for people in the construction sector. In this article, we will share with you some of the best construction networking events in the UK and why you should attend each of them.
Why should you network?
There are many benefits of attending such networking events for professionals belonging to the construction sector. One of those benefits is that it gives you exposure to new innovative developments and trends in the industry. You can learn about new techniques and products that would be helpful to your business in the future.
These events also help you gain a competitive edge by letting you see what your competitors are doing. You can evaluate their strengths and weaknesses and make necessary changes to your business model and offerings.
These networking events can also be great for generating new leads and clients for your business. You can pitch your ideas and showcase your offerings to interested parties. You can even find investors for your business if that is the goal.
The construction networking events are a great way to gain publicity for your company as well. And what's more? This publicity would be free. All you would have to do is participate in some seminars or training workshops that are covered by various publications. So, these are some of the key benefits of networking at these events.
Top construction events of 2023 that you should attend
1)London build expo
This event takes place on the 15th and 16th of November and is free of cost to attend. It is being held at London – Olympia London, Grand Hall, Hammersmith Rd, London, W14 8UX. This event is attended every year by hundreds of exhibitors showcasing a wide variety of products, solutions and construction materials. They are also focused on sustainability in the construction sector. The best part of this expo is that there are workshops and seminars conducted by industry leaders that you can attend and learn from. It is a treasure trove of industry knowledge.
2)UK construction week
This event is going to be held from the 2nd to the 4th of May in 2023 in London. It is attended by over 30,000 attendees. It is the UK's largest built environment event and it offers something for every construction sector professional. Some of the exhibitors in this event include distribution companies, architects, merchants, developers and several education and training professionals belonging to the industry.
There will be a diverse group of experts to learn from and network with at this event. It truly offers something for everybody. There are two UK Construction Week events held every year, in Birmingham and London.
3)Digital construction week
The next Digital Construction Week event will be organised on the 17th-18th of May in 2023 at ExCel London. This event features a plethora of new digital tools and technologies that can be used in construction. Normally there are close to 150 companies that attend this event to showcase their new tools and products.
This event is perfect for those of you that want to learn new digital techniques to apply to your construction methods. You can see exclusive product launches as well as attend up to 120 hours of guest lectures. Even though this event is only attended by around 5800 people, it is mostly focused on digital construction and is perfect for you if you are interested in that particular.
4)London home building and renovation show
This event is generally attended by renovators as well as self-builders who are more focused on DIY projects. The people who attend these shows get to learn about new planning regulations as well as budgeting for renovations.
This event also has various seminars as well as masterclasses that help you get free knowledge on self-renovation, self-building and Do It Yourself projects. At this event, attendees can also have a one-on-one consultation with industry experts. This event will be held from 30th September to 2nd October at Excel London. This event is organised by Future Publishing Limited.
5)Future build
Future build is an event where suppliers and manufacturers gather to showcase their latest innovations related to the construction industry. It was earlier known as Ecobuild.
It is a truly curated exhibition in the UK for the construction sector where several great thinkers and speakers are going to be in attendance. The main motive behind this event was to boost sustainability in this sector. That would lead to a net-zero building. There are six key areas that the event is divided into. These include interiors, resource material, offsite construction, critical infrastructure, energy and buildings. This event was organised between the 7th to 9th of March 2023 at Excel, London.
6)The UK concrete show
This event was held on 15th-16th March 2023 at the Birmingham – Hall 17, The NEC Birmingham, Pendigo Way, Marston Green, Birmingham, B40 1NT. It is the largest event organised in Europe that is dedicated to the concrete industry. Every year, thousands of people attend this event and it has over 200 exhibitors too.
As an attendee, you can attend live workshops that can be extremely informative for you. There are also seminars conducted by concrete industry leaders. In this event, various topics will be covered like concrete design, production and application. You will also get to learn about innovations in the field of concrete.
7)Highways UK
Highways UK is one event you cannot miss if you work in the infrastructure sector. There are experts from various fields in attendance. Also, there will be lectures and talks conducted by industry leaders on the future of infrastructure.
If you wish to work on the country's road network, this is the perfect show to attend. Everyone who will be in attendance like the sponsors, speakers, exhibitors, etc are people who build, manage and conduct planning for making highways across the UK. This event is generally held at the beginning of November at NEC, Birmingham.
8)Firex
This event has experts from the fire safety industry from all over Europe in attendance.
The members that attend include the whole fire safety supply chain which includes construction, installers, facilities services, members of education and training organisations as well as IT providers to local government representatives. You will not only get a chance to meet the exhibitors but also listen to speakers talking in-depth about the latest trends and innovations in fire safety. This event will be held from the 16th to the 18th of May, 2023 at ExCel London.
9)BEPEX
BEPEX is going to be organised on 29-30 March 2023 at Belfast – Titanic Belfast, 1 Olympic Way, Queen's Road, Belfast, BT3 9EP. If you belong to the HVAC, plumbing, electrical and building construction industry, this is the perfect event for you. In this event, you will see manufacturers and suppliers put forward their latest products and services in front of their industry peers. You will also get a chance to network with other professionals in the industry and attend various informational workshops, seminars, etc.
10)Welsh construction shows
These are two shows, both held annually, one at Cardiff and the other in Swansea. These events have attendees that are mainly traders and suppliers of various construction-related products and services. Here you can network with other individuals from your industry as well as exchange visions and ideas about the future trends in this sector. There are close to 70 exhibitors at this event. Also, you can benefit from attending seminars on digital transformation, changes to laws related to insurance and much more.
The Swansea show was held in October of 2022 and the Cardiff show is expected sometime in 2023.
11)Offsite expo
The Offsite Expo is scheduled to be held in September from the 19th to 20th at Coventry – Coventry Building Society Arena, Judds Lane, Longford, Coventry, CV6 6AQ. This expo has over 300 exhibitors from across different sectors including engineers, architects, contractors, and manufacturers. This event acts as a platform that gives these professionals a stage to show their advanced products and services. Together, they can have discussions on how to create better and more sustainable buildings.
12)Installer show
The Installer show is going to commence on 27-29 June 2023 at NEC, National Exhibition Centre, North Avenue, Marston Green, Birmingham, UK. This event is mainly for the plumbing and electrical industry. This is a three-day event.
It has attendees that are manufacturers, suppliers, and installers from the plumbing and electrical sector. This event gives them all a chance to display their latest products, services and solutions that improve upon their industry. There are also live product demos, workshops as well as seminars.
Conclusion
By attending the events that are the most relevant to your business and goals, you can get to network with like-minded professionals as well as gain insights into the latest developments and trends in the construction industry of the UK. We hope this comprehensive list is helpful to you and you can benefit from it.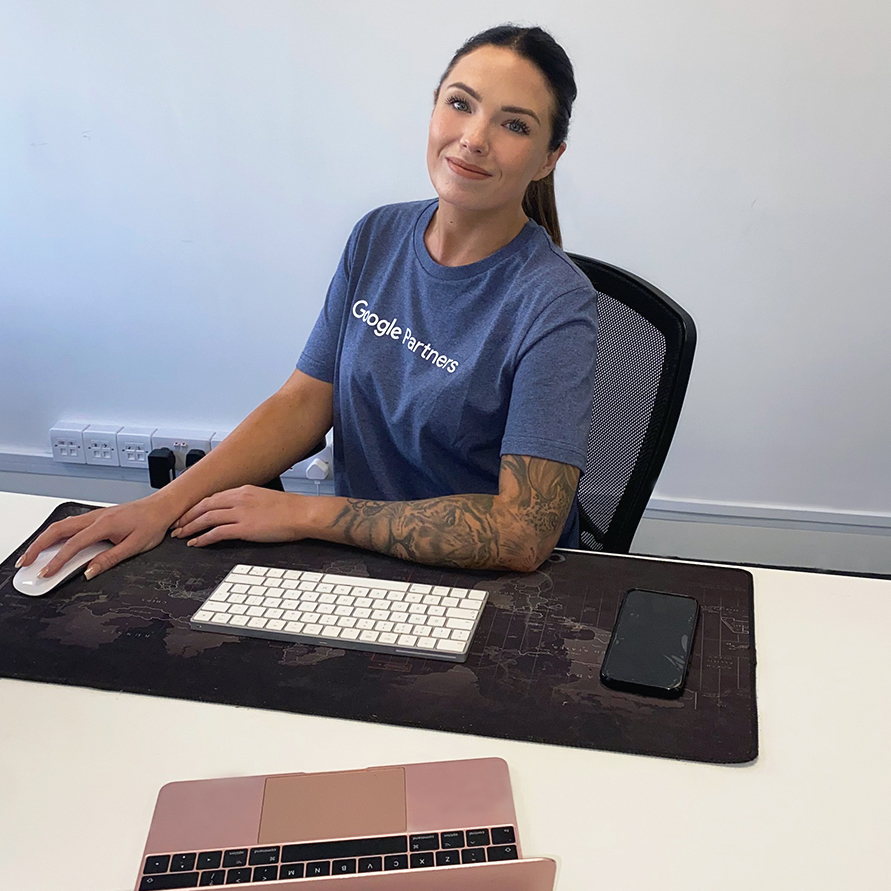 Speak to an expert
Got a quick question about your marketing? Or you want to run through the details of your next big project. We can help.
Speak to one of our experts today on 01702 668207 or send us a message.