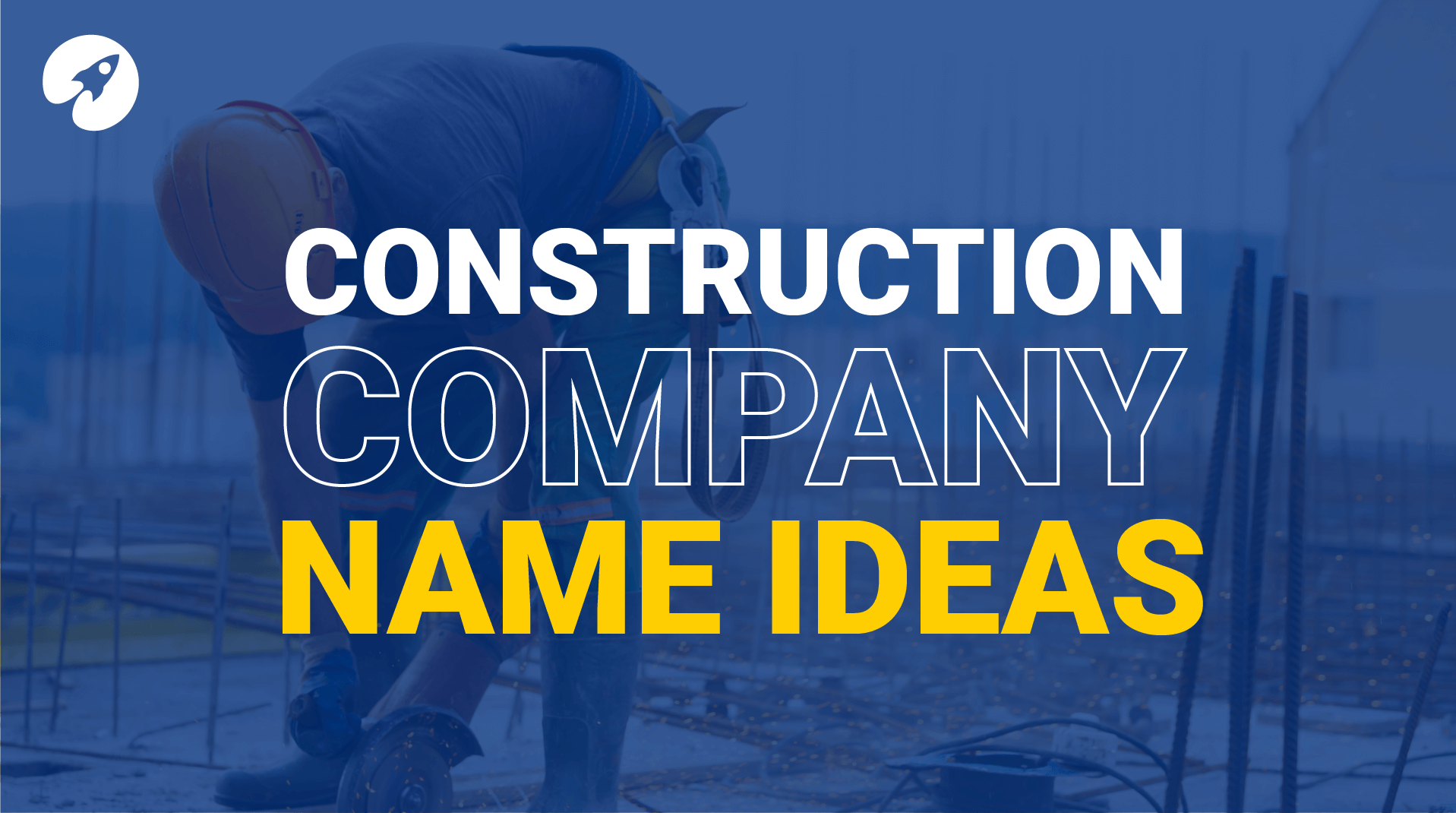 "What's in a name?", the inimitable Bard once mused. Shakespeare's famous line asked "Is the essence of something defined by that which we call it, or is it the intrinsic qualities of that thing that make it what it is?
Chances are, ol' Bill wasn't contemplating how to name a new construction business when he posited this question to the world.
He did, however, know a bit about the power of words and their lasting impact.
It's important to ask yourself this very same question (in the practical sense, rather than the philosophical) when making the pivotal decision on what to call your new construction business, or rebranding your current one.
The importance of having the right name
A business's name is probably its number one most identifiable feature.
Some of the most successful brands in the world have developed their name so much that the moment you hear it, you feel a certain way about their product, service and how much you trust them as an establishment. 
Make no mistake — this is no accident. These companies have entire teams of people who carefully cultivate what their name means to potential customers, keep it part of the current lexicon and ensure that it does not become tainted by bad publicity.
The reality, we know, is that many businesses don't have the resources of these big companies, but that doesn't mean that smaller businesses can't fully harness the power of a great brand name.
You too can create a name that instantly evokes feelings of trust, high-quality products and services and a reputation for outshining the competition on every level.
It can be overwhelming when thinking of a name for a new business. After much consideration, you may be tempted to lean towards simply using your initials next to a summary of your services i.e J.K Construction.
Whilst there is nothing wrong with this as such, you will have far more success if you go with something a little more creative.
This is for a variety of reasons which will elaborate on later.
The worst thing about missing the mark isn't that you've picked the wrong name, more that you have picked an ineffective name and will limit your ability to really be able to make it work for you further down the line.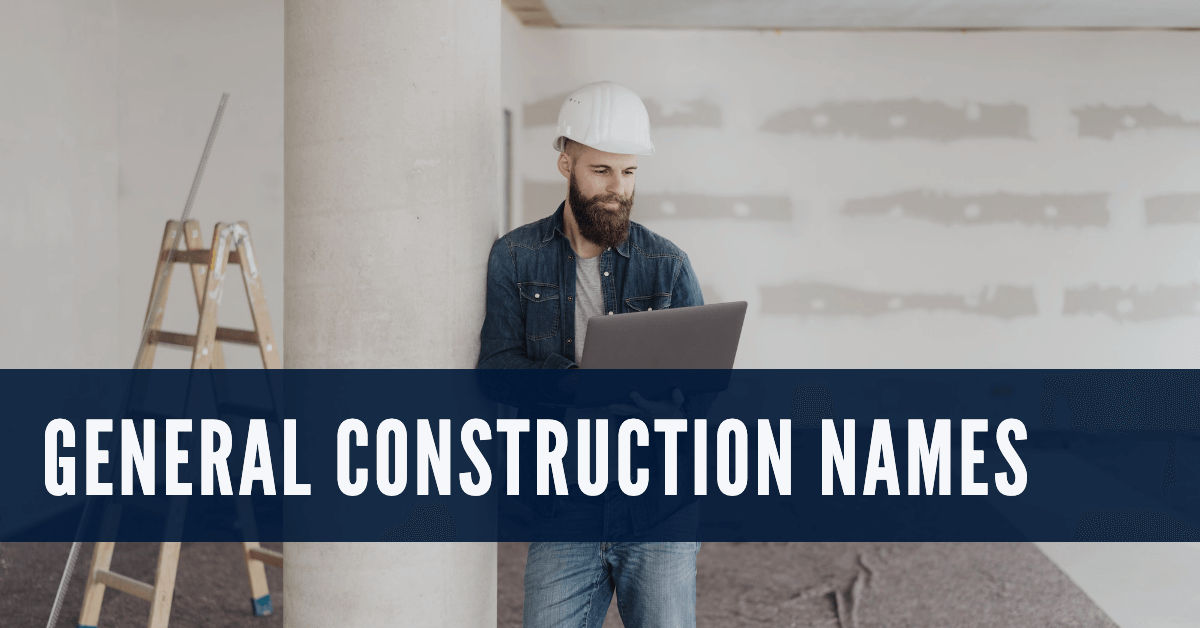 177 General construction company names
Atlantis Builders
Crafty handymen
Cementoasis
ConstructuralX
ExteriorBuilds
MixnFix Solutions
Blockly
Magnetto Buildings
QuanternX
The Summit Builders
The Sumo BuildrX
Perfect Frame construction
BuilderArch
BrickBuildings
Rerenovation
Towerable
Instructure Homes
Buildingslist
Projectsmax
Tower Architecture
ProBuilders
Strong Foundation Buildings
Eye for Detail Contractors
StoneWay Builders
CornerStones Solutions
Mahogany Tree Contractors
MJ Remodelling
TerraBuilderly
Buildtastic
Calypso Structures
Concrete Designz
PowerBuild Crew
Inception Builders
Precise Buildr
TurboMax Builders
Bricktopia Solutions
Magnifique Designz
Flawless Swift Buildr
BrickWood Buildr
Dazzling Buildings
RemodelMax Guys
InstructureBuilds
SkyInfrastructure
Mega Housing Project
Edifice Builds
Tangible-Construction
Wood Trends Construction
Balcony Projects
Code Green Solutions
BuidExcellencia
Buildatrix
ConstructionBox
CleaeGate Construction
ZenBuilding Buds
Topnotch Construction
Snap Builders
WowContructs
Hppy Housing Project
Your Dream Construction
Easy On The Pocket Builders
Rrmodelling Hub
3D Building Crew
Your Building Partners
EstablishHub
MetaEstablishments
SimplyConstructs
Ultra Remodelling Solutions
BrickLayers Way
Slay Constructions
Constructrium
BoldBuilder
Constructionist
Buildly
BuildIt
Le-Builders
Build-Fora
Builder-io
Construction Casa
The Noble Builders
Nova Establishments
PopConstructs
SoftTouch Construction
Eveready Buildr
Open Home Architects
Brick by BRick builder
Best Contractor Bar
LightHome Construction
StarBuilds
MetaHome Solutions
Build Them All
Star-Wrench Constractions
Galactica Builders
EveningStar Construction
Evergrowing Construction
Beyond Imagination Construction
Helium Construction
Open Space Construction
Tophat Construction
Inspired Construction
Eastcoast Constructions
Wolverine Constructions
Sivler Valley Construction
Just In Time Builders
Round The Clock Builders
DeepSea Constructions
Oceanic Constructions
Luxurious Constructions
Rrvolutionalized Constructions
Remodelio
Crafty Builders
La Vida Homes
SteppingStone Construction
Down The Block Construction
BlockWise Construction
Constructivista
Mustarseed Constructions
Capital Buildr
Plastio Builders
Build Fortuna
LuckStar Constructions
AlmondTree Constructions
Pinacle Builders
Bloom Constructions
Swift Builder
BlueFlame Construction
Nebula Construction
All Hand On Deck Construction
CraftyHaus
UrbanCribs Construction
Buildozo
Physique Building
Projects Structure
Nova Build
Base households
Progress Base
Asset Construct
Casa & Build
Shape & Bases
Project House
Riverside Estates
Rebuildable
Wasp Builders
Constructex
KwikBuild
Cementation
Building Craft
Soma Build
Planet Build
Grafton Contractors
Habitat Contractors
Concrete City Contractors
Planabuild
Stoneworks contractors
Archivista
Constructive
Architectia
ZeeBlock
Axiom Build
Vida Construction
Constructor
Constructio
Axen Build
Buildable
Gator Town
BuildingsUp
Builtio
Craftise Contractors
Ultra Builders
Signature Builders
All in One Builders
Blue Grass builders
Davinci Builders
Tulip Builders
Peacock Builders
Castle Builders
Analytic Builders
Nomad Builders
30 funny construction company names
The Trusty Guys Construction
The Wood Peckers Builds
Ring-a-Bell Construction
Picky Builders Hub
Archibald Contractors
Mortar Sport Crew
Wrenchtricity Construction
NuevoCondo
ElCondos
Hexual Ceilings
Titanik Construction
Sherlock Homes Construction
Sirius Builder
Alpha Century Builders
Strong Muscle Builders
Crazy Secure Constuction
Make Your Own Asphalt Builders
Earth Movers Company
FishEye Construction
Beaver Buildings
Beans & Cream Construction Crew
Earth, Wind & Hammers
Almost Free Masonry Services
Tree House Buildings
Brick Mania structures
Almighty Stuctures
AlphaWood Builders
Your Wish Construction
Rolling Stones Construction
Licence-to-Build
78 Names that contain the word "construction"
Fine Paint Construction
Apex Constructions
SkyLane Constructions
Brickwood Construction
BlueOcean Constructions
GroundBreaking Constructions
Above Surface Construction
Formulex Construction
Timberly Construction
Towerus Construction
Hallwing Construction
Hallbie Construction
Habitate Construction
Appetite 4 Construction
Bargain Constructions
A2Z Construction solution
Golden Medal Constructio
Northern Horizon Construction
Accurate Construction Today
Green Heroes Construction
Upcode Construction
New Construction Co..
Delta S Construction
On Call Constructions
Phoenix Construction Biz
BrickUp Contruction
PlatinumX Construction
Pegasus Construction
Eos Constructions
Tethis Construction
Let Us Build It Construction
GroundUp Construction
Construction Lead
Masterpiece Construction Inc
Unique Concept Construction
Bigger & Better Construction
Mainland Construction
Perfect View Construction
HomeRun Construction
HiddenGem Construction
Growth Construction
Ventura Construction
Backstage Construction
Gotham Construction
Hydrogen Construction
Open Air Construction
Alliance Construction
Hatch Construction
Inspire Construction
Quanta Construction
Entourage Construction
Coastal Construction
Megallan Construction
Wolf Construction
OnTrack Construction
Chameleon Construction
Blade Construction
River Valley Construction
Wingman Construction
Touchdown Construction
OnAir Construction
TopGear Construction
Just Construction
Sideline Construction
HighEnd Construction
Seed Construction
Ultra Construction
Formis Construction
Contructionly
Constructionize
Vee Construction
Envelope Construction
Rework Construction
Koola Construction
Building Blocks Construction
Kriem Construction
Plexzu Construction
Terra Construction
Everything a construction business name should be
Now that we've highlighted the importance of picking the right construction company name and what it can do for you, let's break down everything that makes up an incredible business name.
Memorable
This one goes without saying — if no one remembers your construction company name then they won't think of you when they need work done. 
So what makes a name memorable?
Firstly, it should be short and punchy. Aim for one to two syllables, anything longer and people may only remember a portion of your company name which won't be enough. If you feel creatively inclined, you can try for some alliteration — things like Paypal, Coca-Cola, Rolls-Royce work well because of their alliteration. Acronyms like BMW and KFC can work well too and almost remove the chance of people misspelling it when searching.
Personal
Thinking of a word that means something to you is a great way to come up with something unique and original. Everyone has words that they particularly like, whether from books, songs or elsewhere. If a particular word evokes certain feelings in you, then there is a high chance it will do the same for others. You can also choose words that showcase some of the values of your company and your ethics e.g honest, trusted etc. Again, try to keep it catchy, not too obscure and perhaps sit alongside a word that summarises what you do e.g Maple Construction Services.
We said earlier that there are more creative options than combining your initials with your services, however, if you would like to use your name then a surname is a great alternative. People remember surnames, even common ones — just think of McDonald's, Clark's and Robinson's. Something that works really well is the "surname & surname" format; it's timeless and gives feelings of collaboration.
Locally optimised
By this, we mean that if you're looking to operate mostly in one area, then there's no harm in incorporating this into your business name, for example, "Cornerstone Construction Essex". You can narrow it down to something like "Saffron Walden Construction Co". This will not inhibit your growth as you can still operate outside of where you're based. The best thing about including your location in your business name is that it will work in your favour when it comes to search engine optimisation (SEO) which helps customers find you on Google.
Sounds good when spoken

You can spend hours scribbling down name ideas and analysing how they will look on emails, vehicles and clothing, but have you considered how they sound when said aloud? Think about how many times you'll be giving your construction company name over the phone; to suppliers, customers and other people you deal with on a daily basis. If you have to repeat it and it doesn't roll off the tongue then it's best avoided.
Works well with a logo or symbol

Names are great, logos are better. One thing they both have in common is the adage: the simpler, the better. Consider that Netflix's logo is just a red "N" on a black background. If you come up with a name that a graphic designer can very easily turn into a stylish and simple logo then you're onto an instant winner. You can even make a start on this yourself, think of a single image or symbol that could reflect your business and then work backwards in thinking of a name based on that.
Available!

We've saved the best 'til last. There's no point agonising over your business name only to find that someone else is already using it. You can quickly check if a domain is available by using GoDaddy.com or some of the other resources listed below. A common misconception is that a .com URL is the best. In actuality, if you're operating in the UK then .co.uk will be better.
Once you have checked that the domain is free, you will also want to make sure that it's available to be registered as a business with the appropriate governing body in your area. For the UK this is https://www.gov.uk/search-for-trademark.
Everything a construction business name shouldn't be
Restrictive in growth
Whilst you want your construction company name to make it absolutely clear what you do, you don't want to pigeonhole yourself and hinder your growth and ambitions for the future. Naming your business something like "Elemental Brick Laying Services" is fantastic in letting people know you lay bricks, but what about when you don't just lay bricks anymore and have expanded your operation into something broader and more comprehensive?
Unless you solely deal in a niche or specialist service, then you will want to instead consider something that your business can grow into. Something that perhaps reflects your ambitions and doesn't have your would-be customers write you off as being only able to offer a single construction service.
Internationally inappropriate
Once you think you've settled on a name it's worth doing a quick check to make sure that it doesn't translate to something embarrassing or offensive in another language. Although you may not plan to operate internationally, it's advisable to check for the sake of your customers and the languages they may speak.
Similar to a recognised name or competitor
There's nothing more confusing for your customers than two companies with near-identical names. It's problematic if they both offer similar services and even more so if not. This is why we suggested avoiding initials. You won't be the only GB, KD or JB in your area and so you'll want to make sure that you differentiate yourself with something that is not easily replicated.
Unclear
Some of the biggest names in business have a company name that would leave the uninitiated scratching their head on what exactly it is that they sell and provide. If you didn't know better, would you think a company called Apple makes electronics? It takes years to have a seemingly arbitrary name become synonymous with your product or service, and although it is arguably the sign of a successful business it doesn't serve you well in the early days.
A great place to start when drafting ideas is here. This tool allows you to put a word in such as "construction" and you get back a whole bunch of other words that relate to your business and also gives you insight into what people are searching for. This can give you some inspiration when picking a name that is relevant and non-generic.
Something you're not happy with
Sounds obvious but you'd be surprised by how many people settle on a construction company name that doesn't fully feel right to them, just because they believe that for one reason or another it will be beneficial.
You will potentially have the name for a very long time so, above all, you need to be happy with it.
It can be tempting to follow trends like dropping vowels (CNSTRCTN) or chucking an "R" on the end (BUILDR) or some sort of abomination of the two (BLDRR). In all honesty, this trend is pretty awful. It can sometimes be hard to tell if it's a stylistic choice or simply poor spelling. It can be confusing for customers when they look for you online and also makes it quite unclear what you do. Vowels exist for a reason, use them.
Tools for picking the right name for your business
You now know everything that makes a construction company name stand out, perform and reflect what you do, but we know it can still be a difficult choice to make and you may need some inspiration to get you started.
Below you will find a list of resources that will help you think of names or randomly generate ones. This can help you get the ball rolling or you may be lucky enough to land on something you love just as it is. Of course, you'll need to check the availability of the name in the same way you would with a name you've dreamed up yourself but this can help get the creative juices flowing.
Company name generator sites
Bust a Name – Lots of customisation with this one. You can thoroughly drill down into exactly what you're looking for and get suggestions based on that criteria.
Biz Name Wiz – A simple and easy tool to use. Just put in a word or words you like and you'll get relevant combinations to scan over.
NameBoy.com – One of the original name generators. The best thing about NameBoy is that it not only suggests names, but you'll also be able to instantly see if they are available.
NameStation – This one can suggest URLs based on words you put in and bases it on your business area. You'll need to sign up but this is free.
Looka — Arguably one of the best name generators out there. Straightforward to use and gives you all the information you need in one place. It gives some truly unique and creative names, and whilst you won't like all of them, it's sure to give you food for thought.
Get naming!
You're now fully equipped with everything you need to come up with a winning name for your construction business. With the tips and tools provided you should be in a great place to start throwing names around until you find the best fit. Don't forget that the tried and tested method of asking friends and family what they think will serve you well in this endeavour.
And whilst you won't necessarily find the answer to Shakespeare's rhetorical rumination, you will be able to reap the benefits of having a construction company name that does wonders for you and your business for years to come.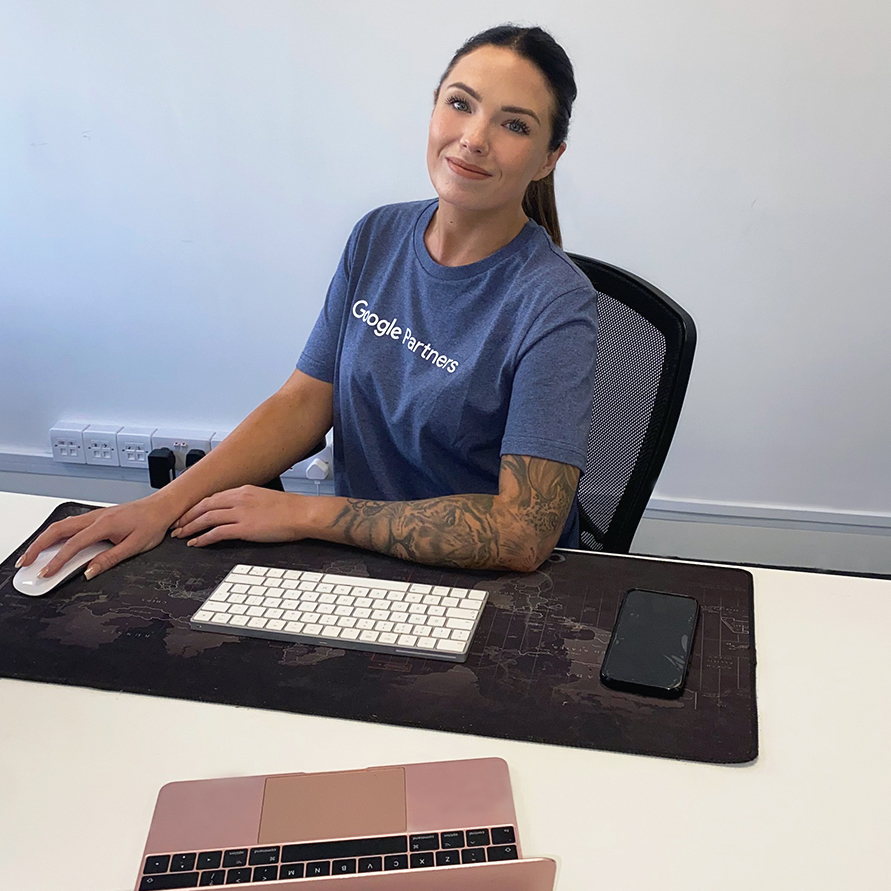 Speak to an expert
Got a quick question about your marketing? Or you want to run through the details of your next big project. We can help.
Speak to one of our experts today on 01702 668207 or send us a message.