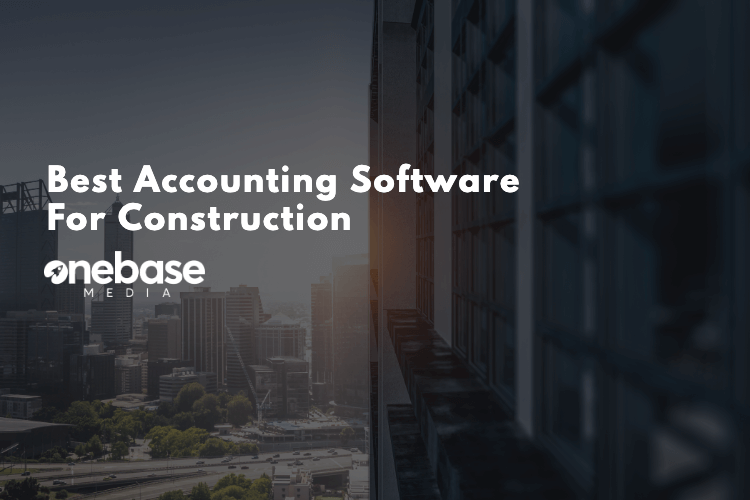 Often, construction is quite a challenging task. But it even gets trickier when you have run the back office. After all, it would be best if you kept tabs on the company's financial pulse as you bid to maintain a healthy cash flow and turn a profit.
It's at this juncture that construction accounting software comes in handy. In this case, you should arm yourself with the best construction accounting software, which will enable you to keep track of income and expenses.
What is construction accounting software?
What is accounting software, you might ask? Well, this is a computer program that lends a helping hand to accountants and bookkeepers in their quest to record and report a company's financial transactions.
It's worth mentioning that the functionality of this software differs from one product to the other. If yours is a large construction business, you may deem it fit to use customised accounting software to incorporate a vast amount of data.
Since its inception, this software has proved to be an invaluable resource for businesses within the construction industry. But the viability of this software often boils down to your company's needs.
With some construction works, all you might need is basic bookkeeping software to track project costs and manage financial data. However, you'll be required to upgrade if you're staring at a large number of contractors because you need to stay organized and be as efficient as possible.
It can't go without saying that most construction accounting software has common features include bookkeeping, invoice and billing, reporting, and payroll.
Now, your construction business will take a leap, especially if you embrace the use of accounting software. In any event, this platform comes with a host of benefits, namely:
Easy access to accounting data
Easier collaboration
Enhances accounting security
It paves the way for automation
Improved accuracy
Monitor job cost

Cloud-based software

Contract management

Subcontractor management tool

Expense tracking

Helps reduces costs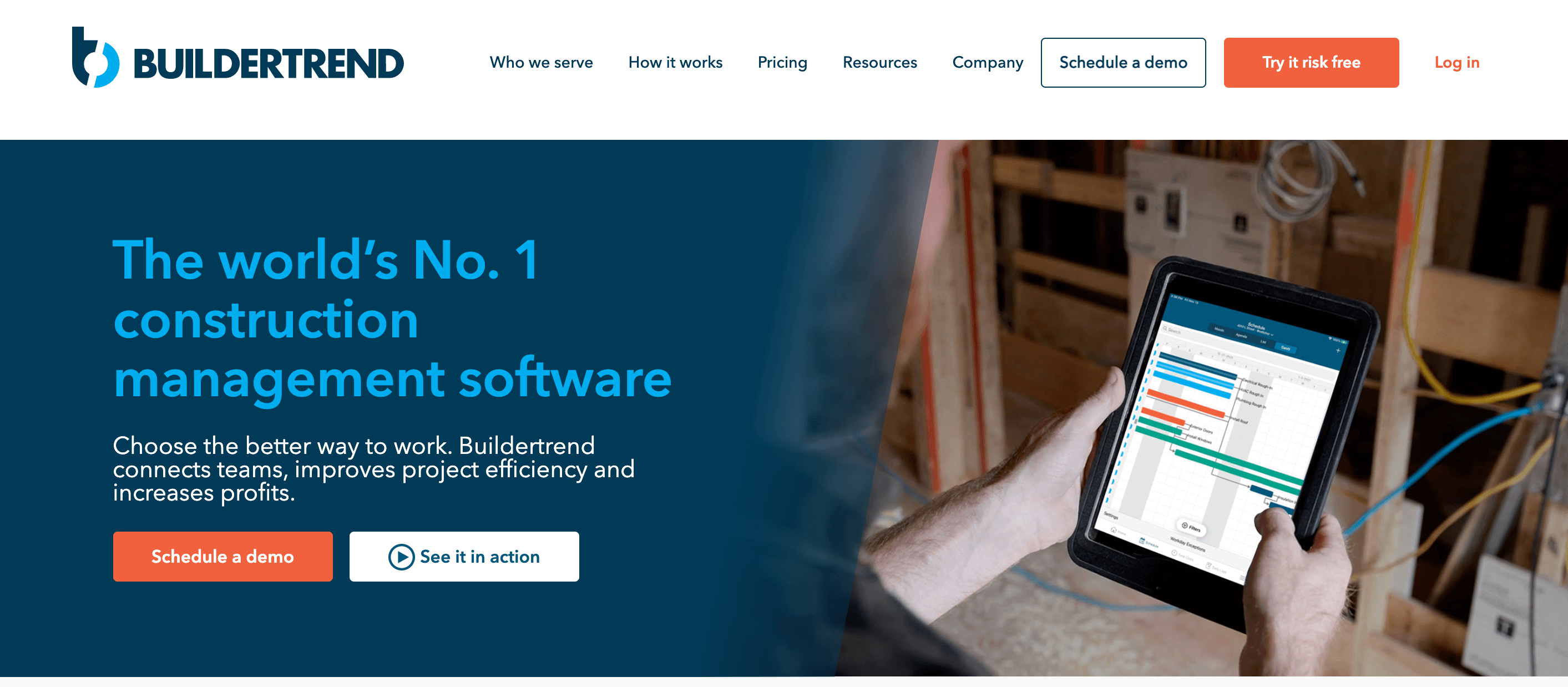 This construction accounting software is a good fit for your QuickBooks because it integrates cost accounting with management features. BuilderTREND also enables you to liaise with your project managers, and it furnishes you with real-time cost reports.
Other than accounting, BuilderTREND will give you peace of mind because it can help you track your employees' location while on the clock. More often than not, this software goes for £99 per month (BuilderTREND Core) and £299 per month (BuilderTREND Pro)
BuilderTREND brings on board a litany of benefits namely:
Unlike the traditional accounting system, BuilderTREND enables you to get hold of your data if the need arises
It's possible to use the construction accounting software from your laptop, mobile phone, or tablet
It enhances customer relationship management
With this software, you can easily organize and manage projects
At the click of a button, you can generate, download, and view financial statements and reports
The collaboration of your financial records is as easy as a click of a finger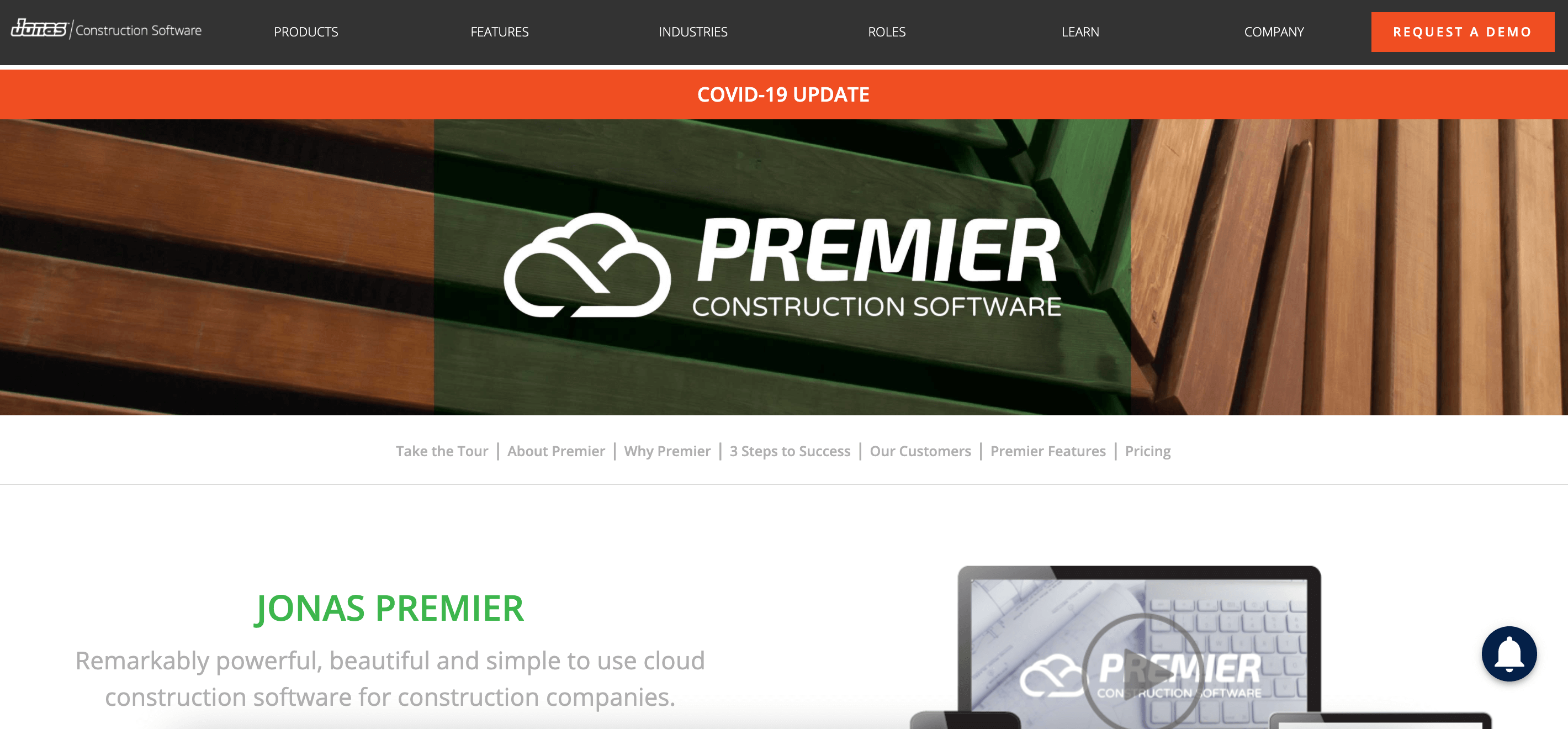 Founded in 1990, this software is designed to provide better-integrated accounting solutions for construction companies. It's a viable option for construction companies, general contractors, home builders, and land developers.
Since it's cloud-based, this construction accounting software can be used by multiple divisions in a business. Its most notable features include complete audit trails, granular reporting, automated workflow, and job costing. What's more, this software will set you back £199 per month.
This software has numerous advantages:
You can get access to real-time accounting data
It enables you to keep your accounting data safe and secure
Your data is protected by the high-end encryption algorithm
Besides, your accounting data is synced at all times
Having this software means that you can automate most steps of the accounting cycle
Every time you make an accounting entry, it's automatically mapped to the proper accounts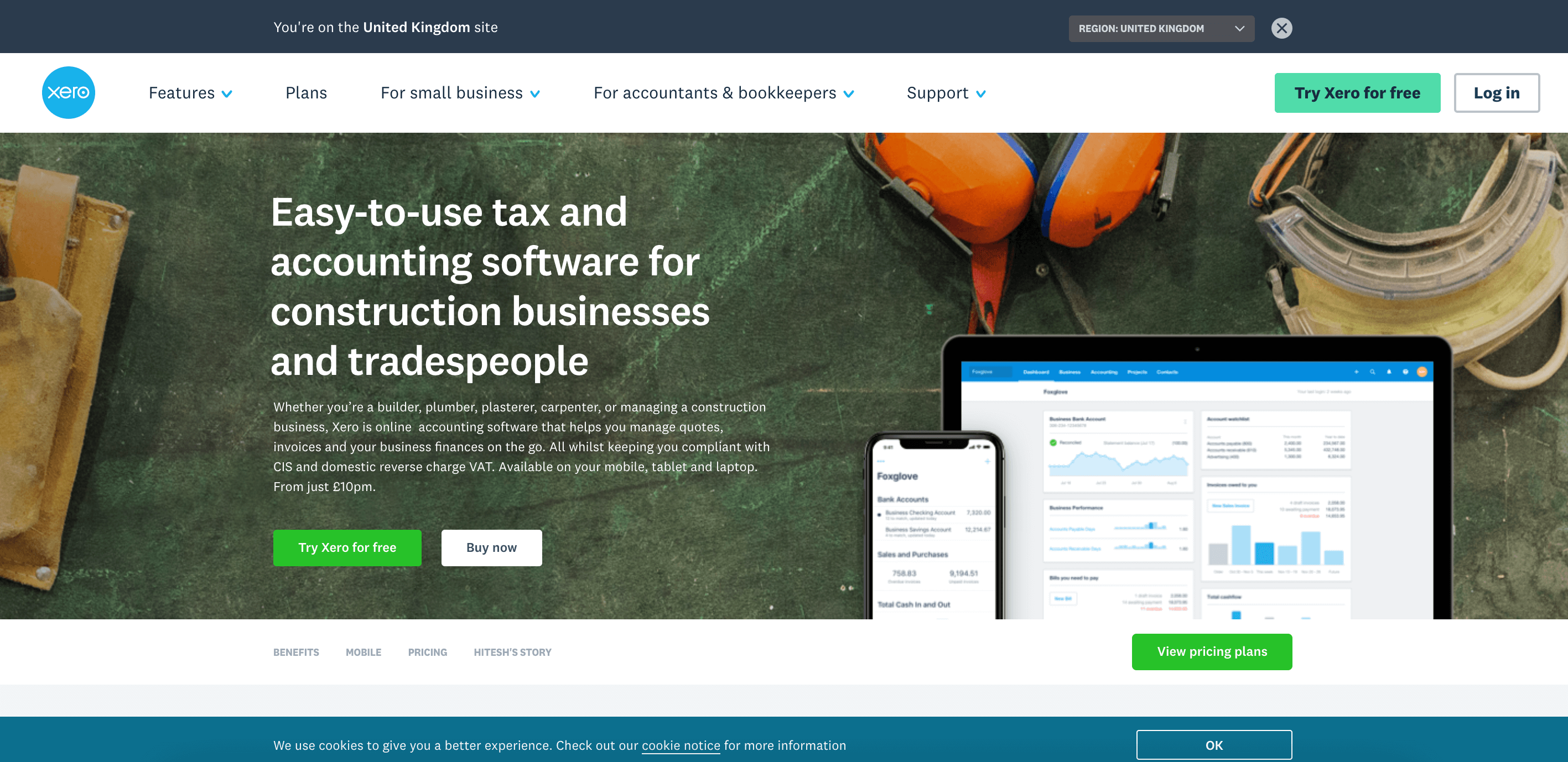 For the past 40 years, Xero has made a name for itself due to its reliable bookkeeping software. It's worth mentioning that this software is a solid choice for small construction companies. With Xero, your company will benefit from an affordable solution that comes with basic ERP features.
This software allows you to keep a note of all costs incurred, in addition to managing project activities. On matters pricing, you can go for one of three packages, namely Starter (£14 P/M), Standard (£27 P/M), and Premium (£34 P/M)
Its benefits include:
The software's ERP features will enable you to develop great reports
Through the Xero App, you can easily access project information
This technological milestone will go a long way in ensuring that your accounting data is organized in a proper and accurate manner
As far as accuracy goes, you do not have to spend 5 hours trying to establish why the balance sheet did not balance
You can get it at a fraction of the cost even though it lacks some of the most advanced features
It will help your construction business to cut down on costs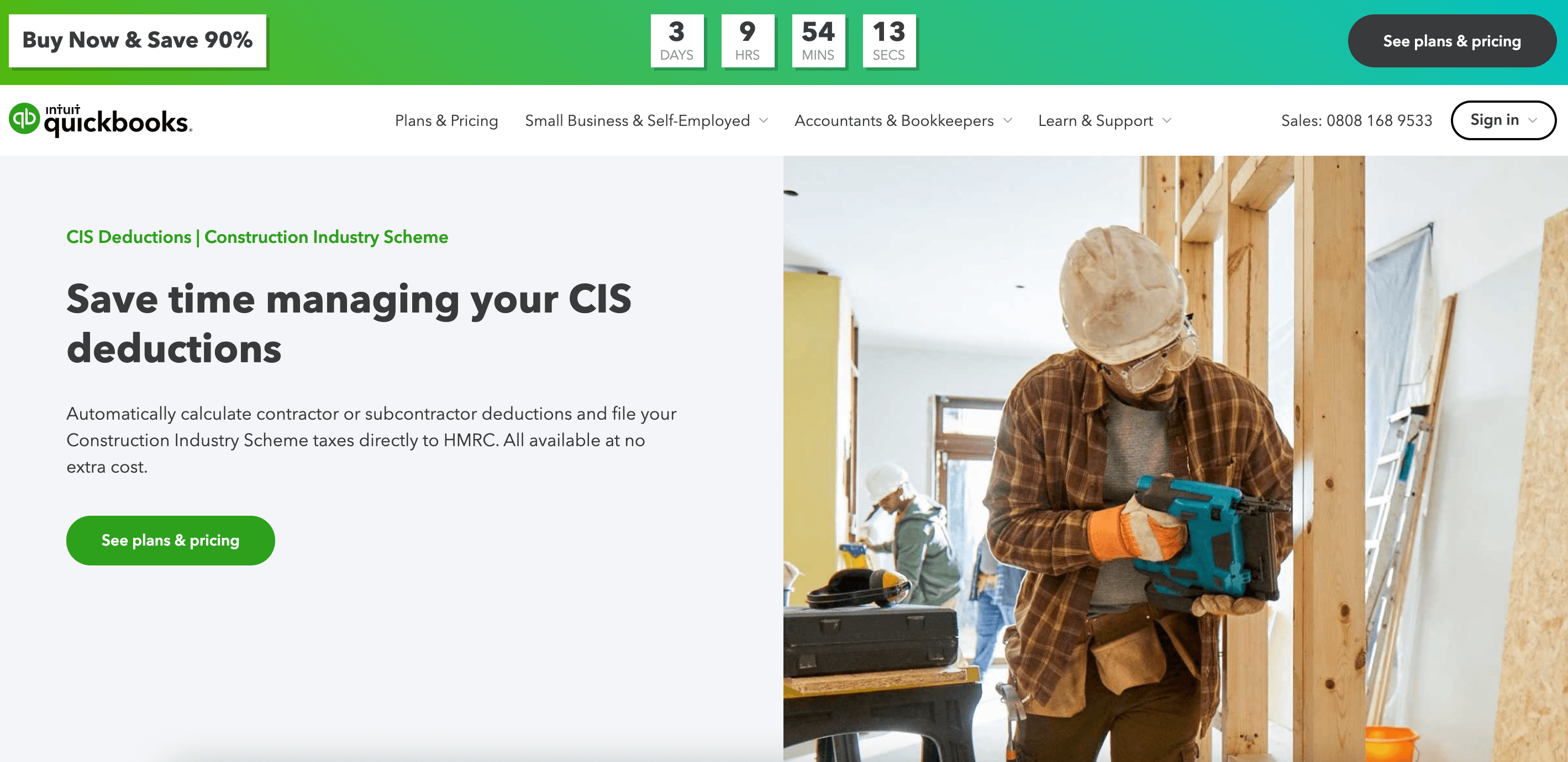 QuickBooks Online will do a fine job for your construction company even without advanced integration. The key to this software is that it allows you to track income and expenses. You can go further and compare estimates to the actual job costs.
It comes in four versions, namely:
QuickBooks Online Simple Start (£25 P/M).
QuickBooks Online Essentials (£40 P/M).
QuickBooks Online Plus (£70 P/M).
QuickBooks Online Advanced (£150 P/M).
Your company stands to benefit from construction accounting software in numerous ways:
It reduces costs by helping your business to recover on average, 300 hours a year
It allows you to create and email estimates
It paves the way for a secure and accurate payroll
You can file employees' taxes in one place
You can maximise your tax savings
It allows you to have a real-time view of your company's cash flow
Many have construction project management tools

Most offer a cloud-based solution

Great for small businesses and large construction companies
Bottom Line
By now, you should know that accounting software will allow you to focus on growing your construction business, .
Be that as it may, there's no alternative for having accurate accounting records. In any case, these are vital ingredients of a construction business that you can't afford to overlook.
And since at times it can be challenging managing a construction company, having good accounting software can make life a lot easier. This software should incorporate the most basic tasks into your accounting and project management.
Nevertheless, your accounting software choice should be guided by various factors, including ease of use, price, budgeting and payroll capabilities, and multi-user functions.
Besides, accounting software should have construction industry-specific functions. Such software should easily integrate with other apps and software.
While good accounting software can be costly, it's generally worth it but this is incumbent on whether you'll make the most out of its features.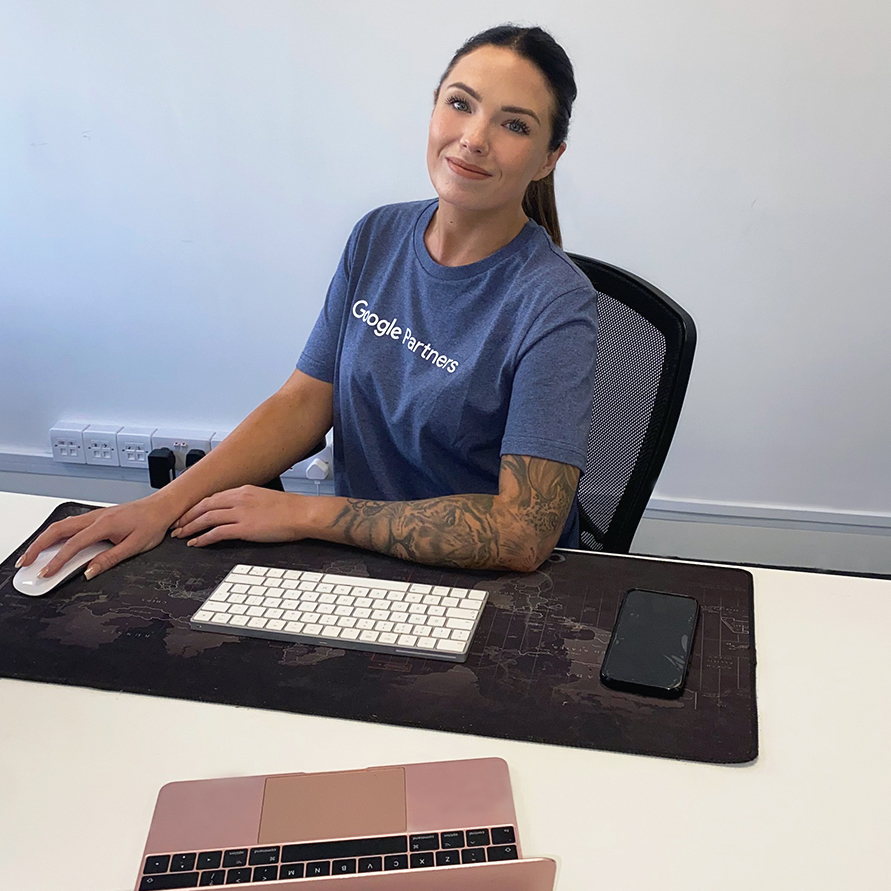 Speak to an expert
Got a quick question about your marketing? Or you want to run through the details of your next big project. We can help.
Speak to one of our experts today on 01702 668207 or send us a message.