BTB Driveways and Landscapes is a professional company specialising in landscaping and driveway installations.
They sought a new agency to manage their Google Ad campaign due to unsatisfactory results from their previous agency.
Their primary objective was expanding their customer base and generating valuable, cost-effective, local leads.
https://www.youtube.com/watch?v=A–fV1aNL6A
Challenge
BTB Driveways and Landscapes faced challenging competition, and the current cost per lead and click was very high.
Upon conducting an account audit, we determined a fresh start was necessary.
The existing ad groups needed proper optimisation, and drawing from our experience with similar campaigns, a complete reconstruction was essential.
Strategy
We developed a tailored Google Ad strategy incorporating advanced keyword targeting, refined ad copy, and a well-structured landing page experience.
Our approach encompassed the following:
Strategic Keyword Targeting
We devised focused ad groups, each concentrating on specific keywords relevant to the landscaping and driveway industry.
By leveraging exact match and phrase match keywords, we ensured our ads reached users actively seeking landscaping solutions.
Our ad group structure consisted of
Block paving
Garden design
Garden landscaping
We then allocated between 5-10 keywords per group.
Negative Keyword List
We already have an extensive negative keyword list for landscapers and driveway companies, which we integrated.
Location-Specific Ad Copy
Our ad copies were customised to include location-specific keywords, tapping into users' local intent and positioning BTB Driveways and Landscapes as a nearby solution.
We also incorporated location-dynamic keyword insertions in the ad copy.
Compelling Offers
We integrated enticing offers within the ad copies to attract potential customers.
We looked at what the local competition offered and then built our offers to be better.
These offers aligned with what users would encounter upon visiting the landing page, guaranteeing a seamless transition from ad to landing page.
Landing Page Optimisation
Dedicated landing pages were designed to mirror the main website's branding and content, focusing solely on landscaping or driveway services.
The simplified layout highlighted service benefits, featuring a clear and compelling call-to-action (CTA), prompting users to request a quote.
Device Targeting
Based on user behaviour analysis, we discovered higher conversion rates among mobile and desktop users than tablet users.
Consequently, the campaign targeted mobile and desktop devices, optimising ad placements for optimal engagement. Tablets were entirely excluded from the campaign.
Results: How our comprehensive approach generated impressive results for BTB Driveways and Landscapes:
Increased Lead Generation
The campaign substantially boosted high-quality leads for the driveway company, effectively connecting them with potential customers actively seeking landscaping and driveway services.
Enhanced Cost Efficiency
We achieved a low cost per lead through targeted keywords, strategic ad copy, and optimised landing pages, making this highly profitable for the company.
This marked a significant improvement from their previous marketing endeavors, establishing a more economical lead acquisition strategy.
Improved Conversion Rates
Aligned ad messaging, consistent offers, and optimised landing pages contributed to heightened conversion rates, ensuring more ad clickers submitted enquiries.
Elevated Visibility
Our strategy positioned BTB Driveways and Landscapes as a pertinent and appealing solution for local landscaping needs.
This allowed them to surpass competitors and expand their market share.
Conclusion
By executing a comprehensive Google Ad strategy using meticulous keyword targeting, ad copy refinement, and streamlined landing pages, we effectively aided BTB Driveways and Landscapes in securing high-quality leads at an incredibly low cost per lead.
Our collaborative efforts fostered business growth, heightened visibility, and solidified their online presence in the competitive landscaping industry.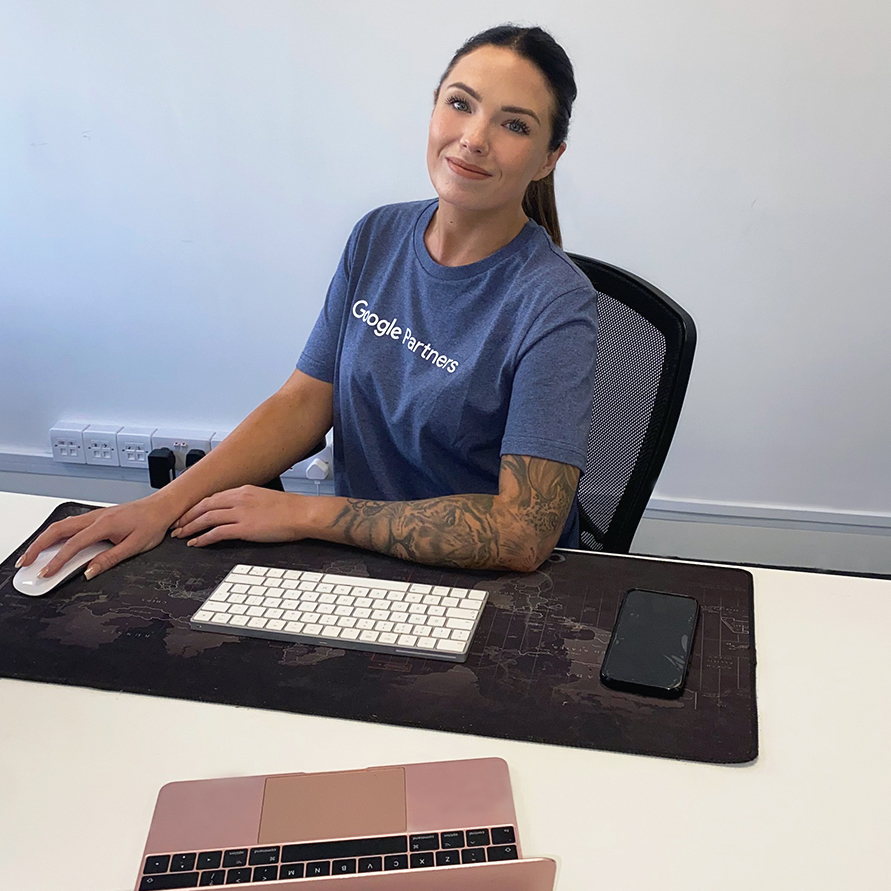 Speak to a construction industry marketing expert
Got a quick question about your marketing. Or you want to run through the details of your next big project. We can help.
Speak to one of our experts today on 01702 668207 or send us a message.