A logo is one of the most important aspects of a business it provides brand identity. It will be one of the first things that user will associate with your business.
Therefore, you want to be sure it's memorable and unique to your brand and business, so sitting down and having a real discussion over what you want your logo to look like is important.
So, here are some logo design trends for 2017 that will help you through that discussion to make the right choice.
Form Simplification.
Logo and branding trends are indicating it's time to make room for cleanliness, it may have started with branding but simplification is now showing in trends for logo's in 2017.
Take for example the minimal and spacious branding for The Athens Recorder or Labor's neatly organised logo or packaging.
These simple designs are making a huge appearance in logo design trends, so if you're looking at have a logo designed for your business, you should seriously start considering a simple, neat, organised and minimal design.
Handrawn, Handwritten or Handmade.
This trend will help connect your brand with the customer on a personal level. Although it is a little tougher to translate the handmade design to the digital version, but now with the evolution of scanners, light pend and vector tracing these problems are now in the past.
The handwritten, handrawn or handmade style delivers a personal touch, authenticity and warmth to users. Which means they are more likely to remember your business.
It is also important to focus on the typography in this style, as bespoke fonts are valuable assets to the design industry.
Cropping.
Cropping is on the way in 2017 to embrace the idea of subtraction and its coming back in a big way. The idea is about how little you can show but still communicate the message to users. And the answer is less than you thought!
For example; design agency Casa Rex used the crop tool to create a signature look for lifestyle and culture brand Risca Faca, they cropped the Punk logo so it looked like it extended off the page.
Negative Space.
This style logo has started to emerge in the recent years, however it seems to be making a stronger appearance in 2017.
Negative space logo designing is very popular on social media sites and many big brands, it also boosts user engagement.
This trend draws your attention into the mail aspect of the logo and it makes it easier for users to recognise the branding and therefore remember the business.
Photographic Textures.
Something that is very new to the trends of logo design for 2017 is the use of abstract photographic textures.
It is a quick way to add personality to your brand, which will then influence your business, as users like to see personality.
For example, Franklyn's logotype for the Cherchez la Femme exhibition we can see photographic hints of grass, flowers and smoke. All of which make a unique abstract image for the logo.
Vintage – "Old is Gold".
The vintage style trend is becoming increasingly popular for 2017 and will be seeing a whole new face for 2017 as well.
This style design also conveys a sense of royalty, trust and authenticity; however, they may not be as sleek as other styles, they certainly excel at their job when it comes to grab the customers attention towards the brand.
Geometry.
Although geometry has probably been trending since before you were born, that doesn't mean that we can't talk about the way designers are pushing that envelope today.
Geometry has becoming increasingly popular in 2017 for designers, as you are now able to put a new spin on designs making it personalised and unique to your business.
Personalisation and uniqueness boast a positive outlook for users, as it shows you take your business seriously and want to excel in every way possible.
The Moving Parts – The GIF's.
The GIF logo or moving logo has become very popular in 2017 for logo designs. It's becoming increasingly popular as it allows the business to create different logo looks for different uses. An example of this is Chaology's logo.
You shouldn't be afraid to start this trend for your logo design in 2017 as you will probably find it will have a better impact on your brand than a regular logo design.
Mono Lines or Line Art.
2017 will be experiencing line art in logo designs. These are simple designs with a single line which is often accompanied by a graphic art.
Line art logo design has recently been loved by businesses for simple and laid-back design. The style will include a line with unchanging thickness and continues to flow through, which when looked at closely gives a clear and cleaner look to your logo design.
It creates a clear distinction between the generic coloured logo and mono lines.
Overall there are many trends to consider before making the final decision on your logo design! You want your logo to look professional but to also portray your business's brand and style in a way that users will remember.
You want users to associate your logo and branding with the business.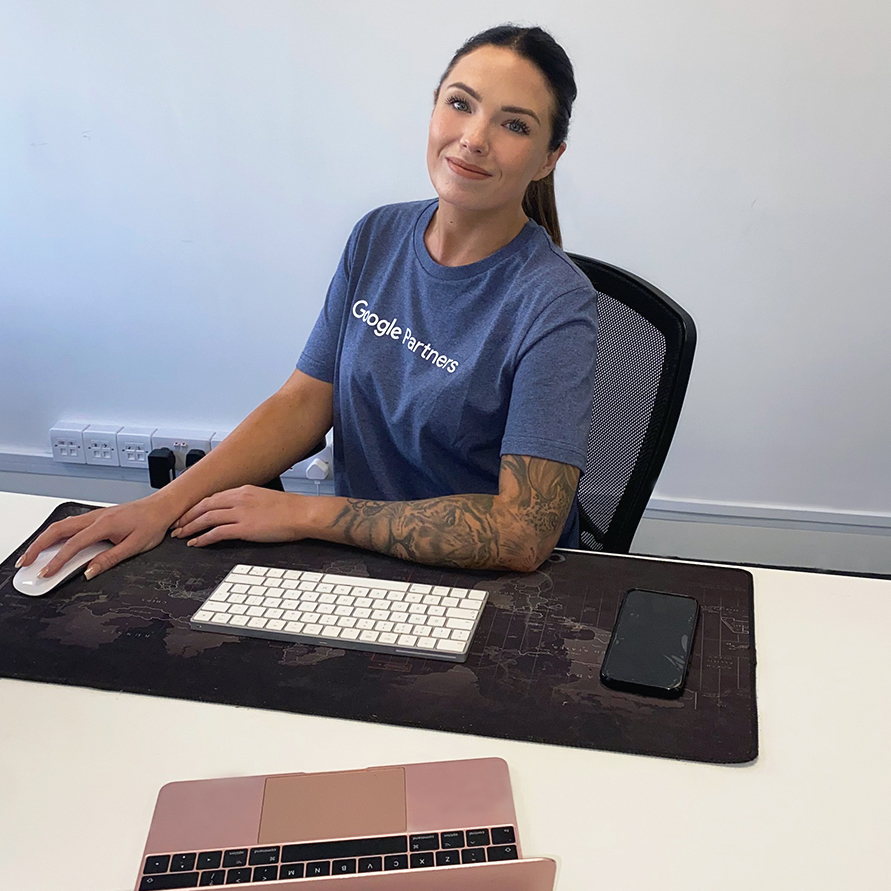 Speak to an expert
Got a quick question about your marketing? Or you want to run through the details of your next big project. We can help.
Speak to one of our experts today on 01702 668207 or send us a message.