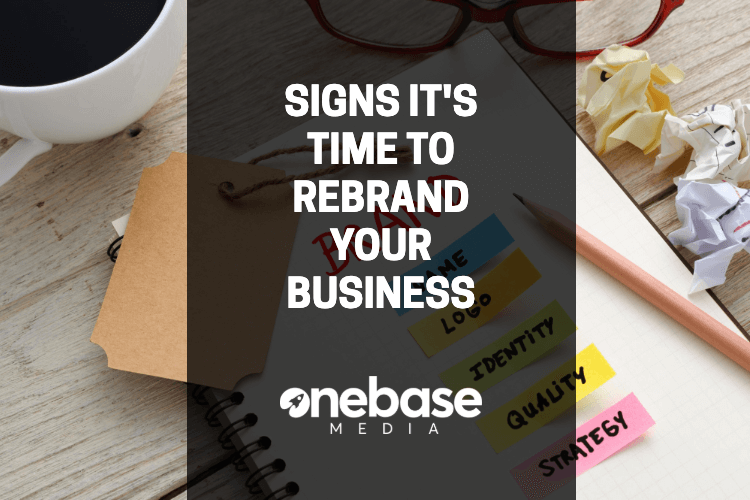 There comes a time when you think that maybe it's time for a slight change or improvement, and that's no different when it comes to your businesses branding. At some point all businesses will have to redefine their brand and it is a long-term investment. It can help your marketing efforts, separate you from the pack and enable you to reach new audiences. It can be hard to know when and if you need to rebrand, most of the time it gets lost in the busyness of the day. Even if they are noticed the decision to make that step is often hard. So how do you know when it's finally time to embark on a rebranding adventure? Well, here are the tell-tale signs that your brand is probably ready for an update.
Your Brand Name No Longer Reflects Your Brand Vision.
What you think is a good name 15 years ago now may no longer represent your brand now. Changes in your business may end up in you needing to change your branding to match the visions the business has now. In some cases, your brand name just might out grow your business and you shouldn't let that drag the rest of your brand and business itself.
You've Outgrown Your Brand.
If you have outgrown your current brand or need to account for any improvements that have happened then it may be time to consider a rebrand. There will come a time where your business builds and expands and your previous branding may not fit the direction your business is going in. Sometimes your branding can drag your business down especially if you want your business to start building and aiming higher. So, if you are considering expanding your business and building on your vision then you should also start considering a rebrand as you want your branding to speak highly for your business.
When the Market is Evolving Quickly.
There may come a time where a rebrand is necessary to keep your business competitive, as your market will always be changing and evolving. There comes a time where your business may not be recognised for its products or services because your branding doesn't associate you with high quality. You don't want your business to fall behind just because it's branding isn't up to scratch and doesn't reflect your products/services like it should to still compete in the market.
You Get People to Your Site but No One Bites.
You may be able to drive traffic to your website, but if there is no conversion from that then that's a problem. This can often be because your branding may be aimed at one type of audience but you market to another. It makes it confusing for consumers to understand whether the product/service is for them or not. People will click on your site looking for one specific thing and if they feel it provides them with the opposite they will automatically click off the website. So, you need to ask yourself when your marketing efforts are targeting the same people as your branding, and if not then it may be a good idea to rebrand.
When You Outgrow Your Original Mission.
Every business has a mission that they want to achieve, but sometimes the business might outgrow that mission, that may be because you've met your mission already and are aiming for another mission or you've realised that your mission isn't the route you want the business to take. Whatever the case may be, if you've outgrown your originally mission you may have to reevaluate your branding because your new mission may not fit your previous mission and you want your branding to be consistent with the business overall.
You Need to Disassociate Your Brand from a Negative Image.
It doesn't take long before someone manipulates your business into something it's not, one negative comment can sometimes ruin your business. And thanks to social media, political missteps and much more it makes it worse for negative comments to spread further. Which unfortunately will mean people will associate your branding with the negative comments and problems, therefore rebranding is a step you should consider if this has happened. Rebranding allows your business to have a fresh start with new branding and get away from all the negative comments and problems from the past. It gives you the opportunity to start fresh and put everything right for the business.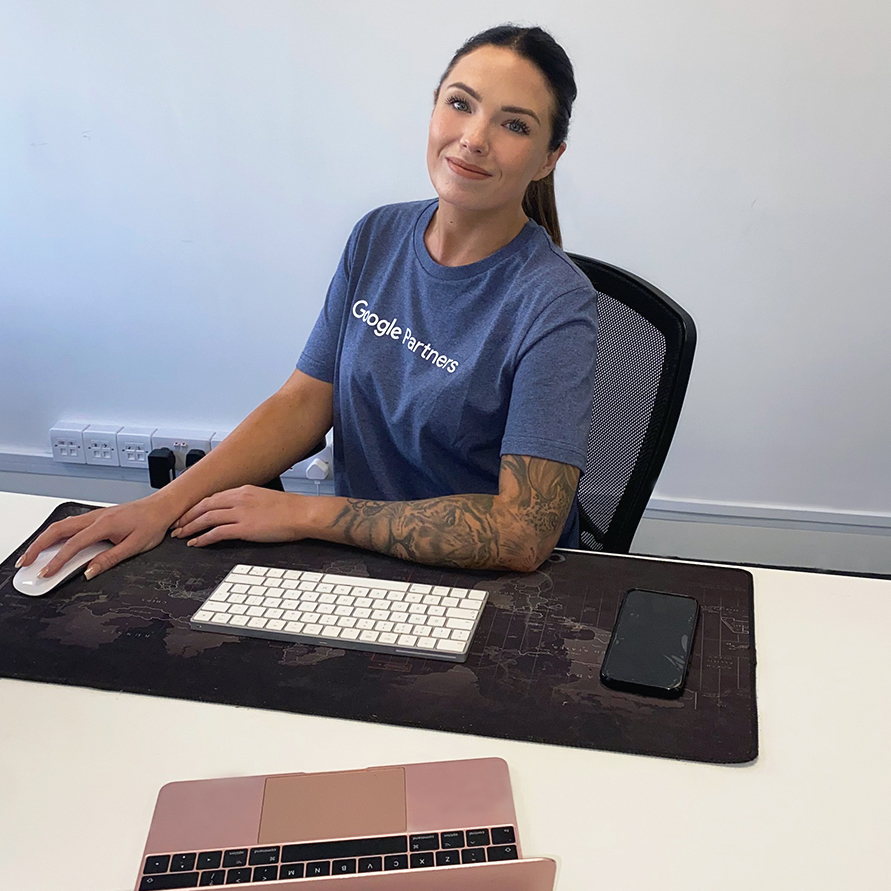 Speak to an expert
Got a quick question about your marketing? Or you want to run through the details of your next big project. We can help.
Speak to one of our experts today on 01702 668207 or send us a message.