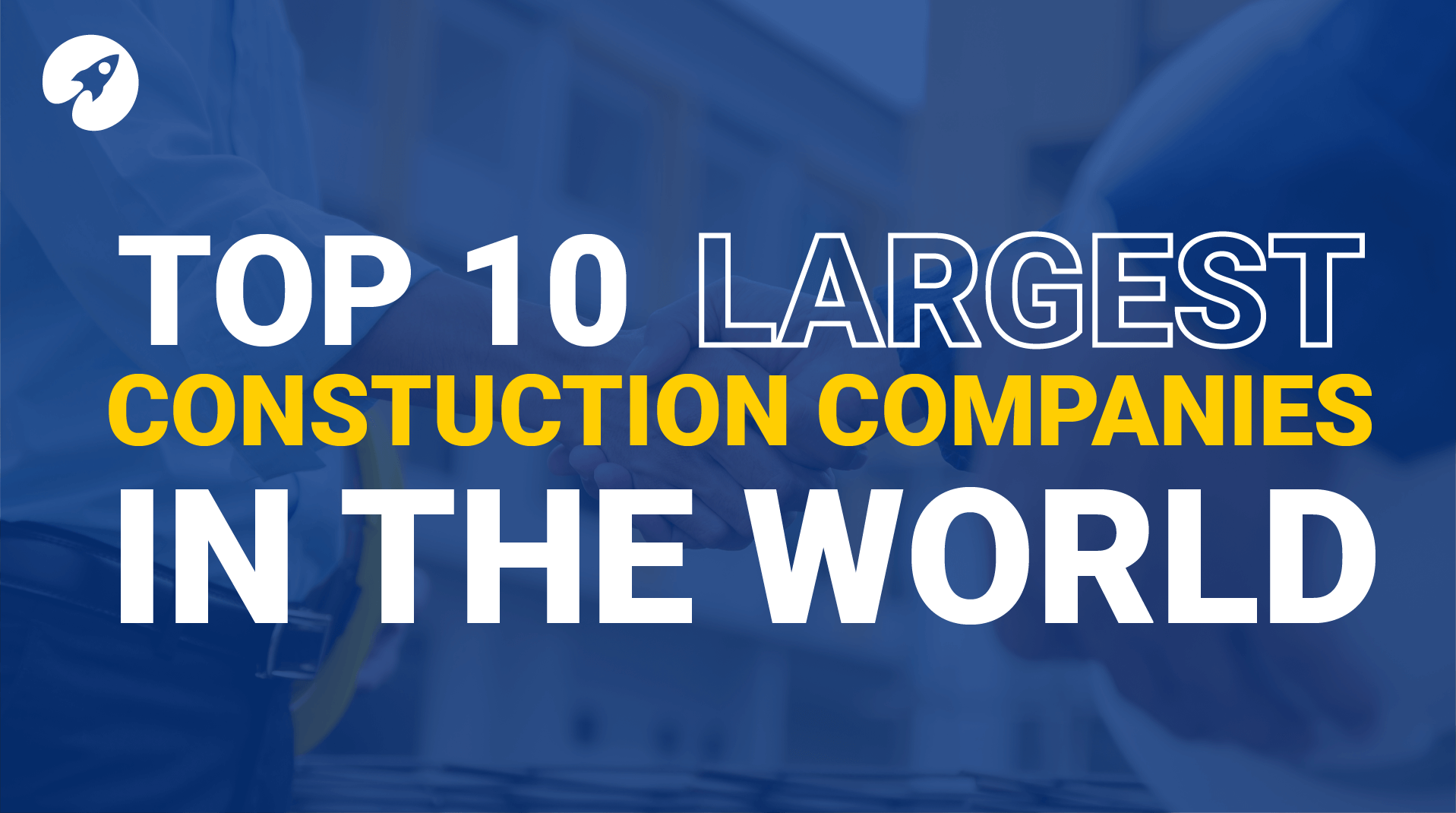 Have you ever wondered which construction companies in the world are the most productive, the most profitable, and the most experienced in their trades?
The US construction industry creates well over $1 trillion in infrastructure each year alone. Some industries become dominated by just a few successful behemoths.
Some companies stand out from the pack, not just for their quality work but for their sheer size and levels of growth too. 
These businesses have reached their current peak of success thanks to hard work, exceptional construction and design processes, strategic marketing and skilled and innovative staff teams.
For inspiration, here are 20 of the largest construction companies in the world and how they have gained their international reputations.
1. Bechtel – United States of America
Bechtel is the biggest construction company in the USA by far, and it also ranks as one of the largest in the world. They're based in San Francisco, California, and are currently the 8th largest privately owned American firm.
Bechtel is world-renowned for the quality of its engineering, procurement practices, and project construction management. They generate more than US$32.8 billion in revenue each year and employ an impressive 50,000 employees to get their many projects done.
This company works both in the US and abroad in Africa and Europe and has completed prestigious projects like Phase 1 of the Dulles Metrorail project—one of the largest American infrastructure projects to date. They specialise in projects pertaining to civil engineering, airport, mining and power developments, railways, and water and renewable energy facilities.
2. VINCI – France
VINCI is another successful construction group that works on an international scale. They're in France and have a dedicated construction group and other teams under the VINCI brand name.
They currently employ over 185,000 people globally, earning US$44 billion per annum for their work. Some of their most notable projects include renovation work on London's Mandarin Oriental Hotel, Denmark's Femern Tunnel, and over 43 other projects in 19 nations to date.
3. Actividades de Construcción y Servicios – Spain
Actividades de Construcción y Servicios, also known simply as ACS, is yet another global construction company based in the European nation of Spain. ACS owns several subsidiary firms under its brand umbrella, including Turner, Hochtief and Dragados, all of which employ over 200,000 staff members.
They work all over the world and have become well known for construction work completed on Chile's Quellón Hospital and the California Natural Resources Agency headquarters. Their construction work earns them nearly US$40 billion in revenues per annum.
4. Larsen and Toubro – India
Larsen and Toubro Construction is a subsidiary of its parent company, Larsen and Toubro. You may know this renowned Indian company as L&T Construction, especially considering that it is another of the world's largest construction and contracting firms.
L&T has recently been working on constructing a 3.2km, a six-lane bridge across India's river Krishna, connecting Pavitra Sangamam in Vijayawada and the N10 road in Amravati. They complete projects such as this one with the help of over 104,000 employees, earning annual revenues of $17 billion in the process.
5. China Communications Construction Company – China
China Communications Construction Company, or CCCC, is a massive global construction giant that owns smaller regional subsidiaries such as Australia's John Holland Group.
One of their largest recent projects involved work completed on the new Hong Kong Airport Platform. They have completed 
projects on the East Coast Rail Link
, the Gwadar Deep Water Port, and the Hangzhou Bay Bridge. CCCC employs over 100,000 people alone and projects annual revenues in excess of US$54.4 billion per year.
6. Power China – China
It should come as no surprise that world superpower China is home to more than one of the world's leading construction firms. Power China is another contracting behemoth based in the Asian nation, and they work on an international scale too.
Some of their most recent projects include a massive construction endeavour in Kenya and a planned $4 billion hydro-power plant on the Zambia-Zimbabwe border, the latter of which is delayed by the COVID-19 pandemic. Power China employs more than 135,000 people and brings in revenues of US$45.5 billion each year.
7. Bouygues – France
This is another French construction company with numerous global subsidiaries operating under its name. Bouygues and its subsidiaries work all over the world, employing over 58,000 staff members in over 60 nations and earning roughly US$37 billion yearly. The firm generated revenues of €12 billion in 2020.
One of Bouygues' most notable recent projects involved constructing Cardiff University's prestigious new Welsh campus. They have pledged to cut their greenhouse gas emissions by 30% by 2030 as part of their environmental sustainability pledge.
8. Skanska AB – Sweden
Skanska AB is a Scandinavian firm that owns dozens of subsidiaries throughout Sweden and the world at large. They specialise in building construction and creating important infrastructure for hospitals, schools, homes, highways and bridges. Skanska AB employs around 43,000 skilled staff members and earns US$18 billion per annum in revenues.
Skanska's American arm, Skanska USA, is one of the US's leaders in construction project development. 
This subsidiary pioneered the construction of the 82,500-seater MetLife Stadium—home of the New York Jets and the New York Giants. Recently, they have assisted in the redevelopment of the LaGuardia Central B Terminal in America. Skanska employs roughly 43,000 people and has an annual revenue of $18 billion U.S. dollars.
9. Technip FMC – United Kingdom
Technip FMC is another of the world's largest and most successful construction companies, operating in Africa, Europe, the Asian Pacific and the Middle East through their London headquarters.
They focus primarily on the surface, subsea, and off and on-shore building and providing complete project life cycles within the oil and gas sectors. One of their most impressive projects to date is the construction of India's largest Hydrogen Generation Unit. Technip FMC has more than 44,000 employees worldwide, which assist them in earning their annual revenues of over US$13 billion.
10. Hochtief Aktiengesellschaft – Germany
Hochtief Aktiengesellschaft is the largest construction company in Germany, based in the province of North-Rhine Westphalia. They have been building their expertise in construction since 1874 and currently employ over 54,000 people at their Essen headquarters and abroad.
Aside from earning significant revenues of €22.631 billion in 2017, this company's claim to fame is its construction of the ground-breaking Bosphorus Bridge in Istanbul, Turkey in the 1970s. The bridge broke records as the longest suspension bridge outside of the USA, and the first highway to cross the Turkish Bosphorus Strait.
11. STRABAG Group – Austria
Austrian construction group STRABAG specialises in advanced civil engineering, transportation infrastructure, and commercial building construction.
They are best known for building Abu Dhabi's biggest indoor skydiving facility, CLYMB. STRABAG Group has more than 77,000 employees and a long history of construction expertise, as they were established in 1835. They are currently based in Vienna, the capital of Austria, and earn over US$18 billion in revenues every year.
12. Balfour Beatty – United Kingdom
Balfour Beatty works throughout the United Kingdom, Ireland, the United States and Canada, and has been pioneering the American commercial construction sector for over 8 decades.
They're known for their large-scale developments of railways, dams, and power stations, as well as their creation of the Pentagon Memorial tribute and Hong Kong's first carbon-neutral building, the sophisticated Zero Carbon Building. 
Their specialisation in sustainable construction has won them a Hong Kong Green Building Award, along with annual revenues of over US$4.5 billion.
13. Kiewit Corporation – United States of America
Kiewit Corporation has earned its place in the Fortune 500 list of construction companies for being a successful global employee-owned organisation.
Based in Omaha, Nebraska, Kiewit has been in operation since 1884. They employ over 22,000 people and earn annual revenues of $9 billion through their many construction projects. 
This company is best known for its work on TD Ameritrade Park and the NCAA's College World Series stadium.
14. China State Construction Engineering Corporation – China
China State Construction operates as an international construction and investment firm that focuses on construction bridges, metropolitan utility tunnels, and rail transit systems.
This firm is the brains behind the creation of the Shanghai World Financial Center—the world's 12th tallest skyscraper. The Shanghai Stock Exchange-listed company is in the Chinese capital of Beijing and employs well over 270,000 people. China State Construction earns yearly revenues of more than US$28.5 billion.
15. Whiting-Turner – United States of America
Whiting-Turner specialises in generalised construction management projects across all sectors, including utilities, retail, transportation, education, healthcare and more. They're based in Baltimore, Maryland, have over 13,000 staff members in their employment, and earn more than $8.4 billion per annum.
Whiting-Turner Contracting Company has earned its reputation through its 
world-class management services
 and its Forbes listings as the #48 Largest American Private Company 2019 and the #201 Best Employer for Diversity 2020.
16. Laing O'Rourke – United Kingdom
This British company is the largest privately owned multinational construction firm in the UK. They focus primarily on asset management, construction and engineering services, and are best known for building the London 2012 Olympic and Paralympic Games facilities.
They earn revenues over £2.93 million each year and employ 13,000 talented staff members.
17. Gilbane Building Company – United States of America
Gilbane Building Company offers nearly 150 years' worth of experience in the construction industry. They are a family-owned business and a pioneer in real estate property development in America.
Gilbane is renowned for its construction of the Holloman Air Force Medical Clinic in New Mexico and its winning of five Construction Users' Round Table Safety Awards. They're in Rhode Island, earn revenues of US$6 billion per year, and employ a staff force of 2,880 employees.
18. Turner Construction – United States of America 
New York City-based Turner Construction is NYC's leading construction company, which operates internationally. They handle 1,500 projects each year with their staff of 10,000 employees and have pledged to halve their on-site water consumption and greenhouse gas emissions by 2030 as part of their Environmental Efficiency Commitment.
Their largest project to date is 
the construction of the 1.3 million-square-foot Yankee Stadium
, home to the MLB Yankees league baseball team. Turner Construction created the iconic Madison Square and Madison Square Garden, home of the NHL New York Rangers and the NBA New York Knicks, back in 1962.
19. Kajima Corporation – Tokyo, Japan
Kajima Corporation is one of Japan's oldest and most well-established construction firms. They're based in Motoakasaka, Minato, Tokyo, and well known for their DIB-200 proposal and their listings on 4 major Japanese stock exchanges. 
The corporation operates internationally throughout Asia, Europe, North America and Oceania.
Kajima Corp. specialises in engineering, construction, design, and real estate development, building railways, power plants, dams, bridges, and high-rise buildings. Some of their most notable projects include the construction of the Suez Canal Bridge and Kansai International Airport. They employ more than 15,000 employees worldwide and earn revenues of over US$249.3 billion per annum.
20. Hyundai Engineering and Construction Company – South Korea
Founded in 1947 and owned by Hyundai Motor Group, Hyundai Engineering and Construction Co. is one of South Korea's largest construction firms. 
They are world-renowned for completing projects such as the construction of Jebel Ali Industrial Harbour, Singapore's Suntec City Tower, and the Ulsan Grand Bridge. Their portfolio to date spans over 850 projects across 62 countries.
Hyundai Engineering and Construction currently employs over 8,000 staff members to design and build a variety of power plants, nuclear power stations, and offshore constructions. It's listed on 
the World Sustainability Index for 11 consecutive years
 as of 2020, indicating its keen interest in sustainable, carbon-neutral architecture and contracting.
Each of these companies contributes to the local economy and provides employment and opportunities for a huge number of people. 
The success of these firms and the vast number of resources they require—from manpower to 
desktop computers
, office furniture, machinery and other equipment, all contribute massively to the economy. Their large-scale operations don't just benefit the stakeholders, they benefit communities and countries too. They're valuable entities and play a major role in economic growth and stability.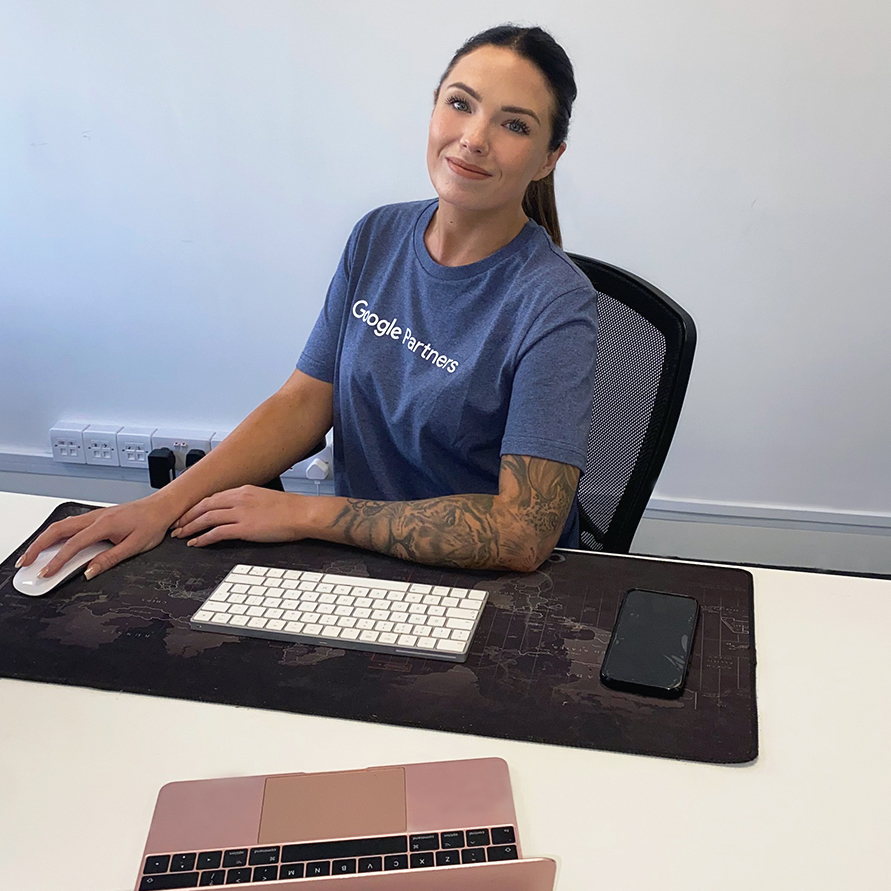 Speak to an expert
Got a quick question about your marketing? Or you want to run through the details of your next big project. We can help.
Speak to one of our experts today on 01702 668207 or send us a message.