A locksmith lead generation agency that works
A locksmith lead generation agency that works by providing you with quality local leads from proven sources is a great asset to any locksmith business.
By providing you with leads, we will increase your customer base and make sure that your business is reaching its full potential.
Customers are looking for local locksmiths, we make sure they find you
All leads a qualified and from ready to buy customers
Easy and fast to get started
We strive to transform ambitious locksmith businesses through world-class, results-driven digital marketing. To drive traffic, leads, and revenue, we work with businesses committed to growth.
Get started today
Multiple award winning lead gen agency
A few of our awards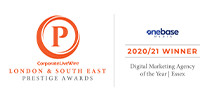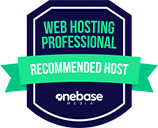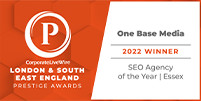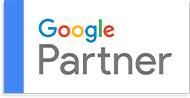 Why is marketing important for locksmiths?
Marketing is important for locksmiths because it helps them reach potential customers. In this age of digital media, having an online presence will help you get more leads than if you were relying on traditional marketing methods.
Additionally, marketing your services can help establish yourself as a reputable locksmith in the local area, which will be invaluable when trying to attract new customers.
Furthermore, effective marketing strategies allow businesses to target their ideal customer base and create long-term relationships with those customers that can result in repeat business for years to come.
At our agency, we understand the importance of creating a strong online presence so we offer comprehensive digital marketing services tailored specifically for locksmiths.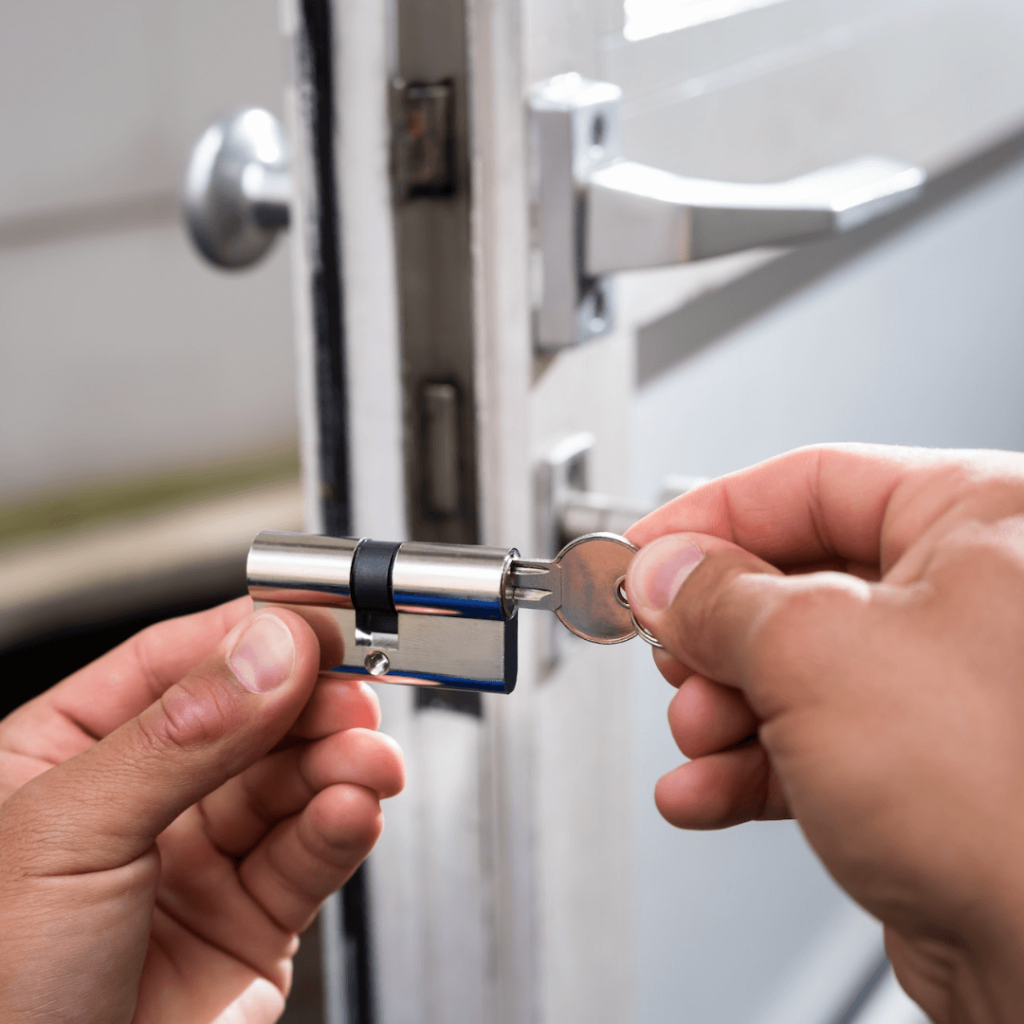 Google Ads for locksmiths
Google Ads is a great way to increase your online presence and get more leads. By running targeted campaigns that target people searching for locksmith services in your area, you can be sure that you're reaching the right people who are likely to need your services.
We have experienced professionals on hand who can help create and manage effective Google Ads campaigns, so you don't have to worry about learning the complexities of this process.
Our goal with Google Ad campaigns
Decrease the cost per lead
Increase the quality of leads
Maximise ROI
Increase ad relevance and score
Create highly converting landing pages
Furthermore, with our years of experience in the field, our team has developed strategies specifically tailored for locksmiths that will ensure maximum returns for your campaigns.
We also offer monthly reporting and optimisation services so you can track your performance and make adjustments as needed. Our goal is to help you get the most out of your marketing efforts and increase your customer base.
Get started
Spend less and get more customers
Recent Google Ad results




94 Google reviews
Testimonials
Our clients feedback

I spent a long time researching for different companies to build me a website. As soon as I spoke to One Base Media I knew they were the company for me. Right from the start they listened, offered professional advise and responded rapidly to any requests or changes I wanted. Grace was a pleasure to work with professional, friendly and nothing was ever a problem. Now looking forward to healthy business relationship with One Base. Would highly recommended!
TBFC Brickwork
Incredible, professional service.
Advised us all the way and created a website better than could have ever imagined.
One Base staff are second to none, they are always available and responsive. Very intellectual and informative.
If there was something that we didn't understand or needed further assistance, they were always there to help us.
5 star quality no other company could match up!!!
Highly recommended
Garden Rooms 365
Been with this great team of creative and honest people for 5yrs now I would not leave them even if another company offered to do my campaign for free you get what you ask and pay for with a high degree of professionalism.
ALK Plumbing & Heating
"Excellent service the team are incredibly helpful highly recommend."
TJC Transport
"The team at One Base Media have created a number of great websites for us, and are always there to help me with any technical stuff. I would highly recommend to everyone"
EDC Plumbing
Customers reviews
What people say?
SEO for locksmith services
Search engine optimisation is a great way to boost your visibility online, and it's an important part of our lead generation services.
By optimising for local keywords and creating content specifically targeted at people searching for locksmith services in your area, you can make sure that your business is appearing in the search results when potential customers are looking for help.
Our team of experienced professionals will create an SEO strategy tailored to your business needs so you can be sure that you're getting the best results from your efforts.
Our SEO campaign goals
Get your business found in the map pack and the natural listings
Optimise and rank for highly searched keywords
Generate more leads
Increase domain score
Outrank your competitors
At our agency, we understand the importance of providing quality leads, so you can be sure that we'll do everything in our power to help your business reach its full potential.
Exclusive locksmith leads | Pay per lead
Pay per lead is a great way to get leads quickly and cost-effectively. Our agency has developed strategies specifically tailored for locksmiths so you can be sure that you're getting quality leads at an affordable rate.
By working with us, you can rest assured knowing that we have the experience necessary to deliver quality leads that convert into customers. With pay per lead, this drastically reduces the risk on your side as you only pay for leads as they come in. We can give you a cost per lead, and you only pay for what you use.
At our agency, we understand the importance of generating leads cost-effectively, so you can trust that we'll do everything in our power to help your business break through any revenue goals you have set.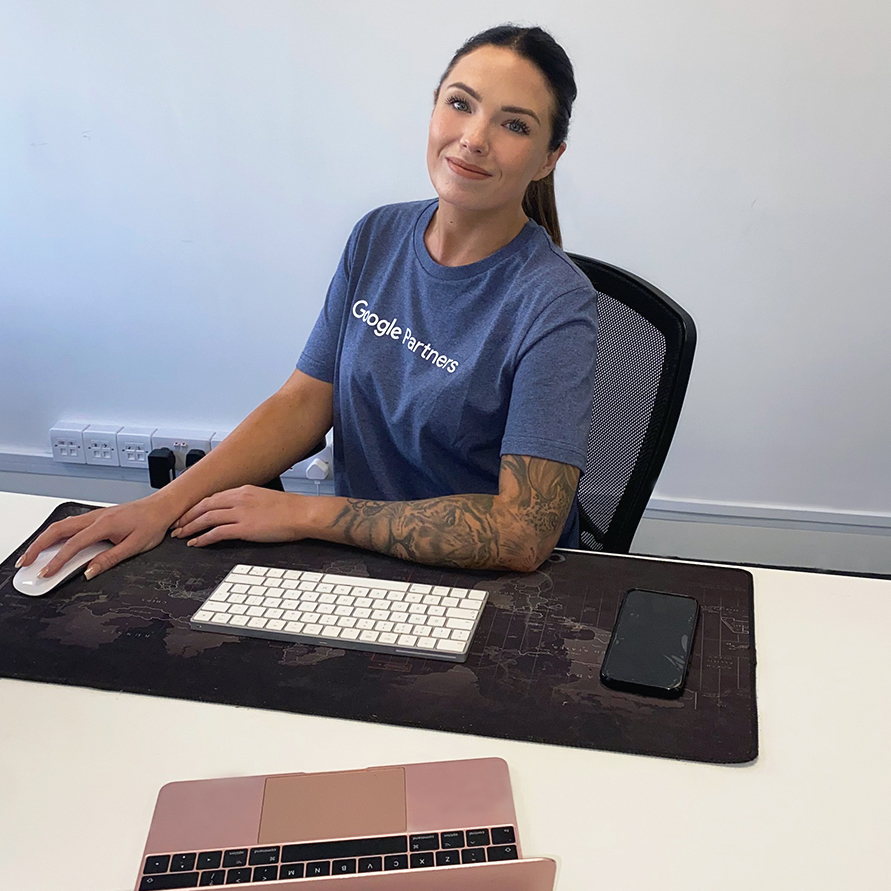 Speak to an expert
Got a quick question about your marketing? Or you want to run through the details of your next big project. We can help.
Speak to one of our experts today on 01702 668207 or send us a message.