In the fast-paced world of trades, staying ahead of the curve is not just an advantage – it's a necessity. Whether you're a seasoned professional or just starting out, the right knowledge and insights can make all the difference in growing your business.
One of the most convenient ways to absorb valuable information on the go is through podcasts.
Podcasts allow you to learn from industry experts and business owners to stay updated on new trends and technologies, and gain valuable tips and advice to help you conquer the challenges of the trades. With so many podcasts out there, it can be overwhelming to find the best ones that truly deliver.
In this comprehensive guide, we've curated the best podcasts tailor-made for tradespeople looking to elevate their expertise, boost business success and generally listen to like-minded individuals discuss their passion.
These podcasts cover a range of topics and trades, ranging from construction podcasts from owners of a successful construction company to pearls of wisdom from those in plumbing, HVAC and more. Each podcast will offer practical advice, insights into the latest advances in the trades industry, success stories and general tips to help overcome the hurdles faced by tradespeople and construction workers.
So whether you're working on the job site or a project manager,  these podcasts will provide you with the inspiration and knowledge you need to take your business to new heights.
So put on your headphones and start listening to these top 11 podcasts for tradespeople.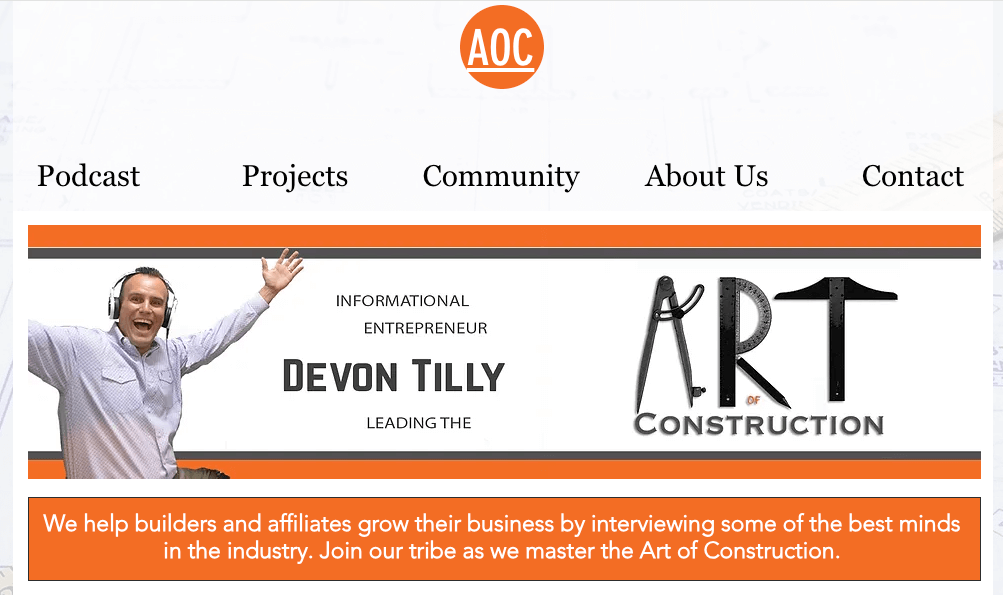 Hosted by Devon Tilly, a business owner and construction industry veteran with over 25 years of experience, this podcast offers a refreshing and informative take on the world of trades. Each week, Devon interviews top performers in the building industry from builders, designers, architects to tradespeople themselves.
With the goal of showcasing construction topics such as best practices and innovations, each episode features an inside look into the minds of successful professionals and gain valuable insights on how to thrive in today's dynamic construction landscape.
The Art of Construction delves deep into the strategies, technologies, and techniques that define the modern construction landscape. From project management tips to the latest trends in sustainable building, this podcast is a goldmine for tradespeople aiming to refine their skills and stay abreast of industry advancements.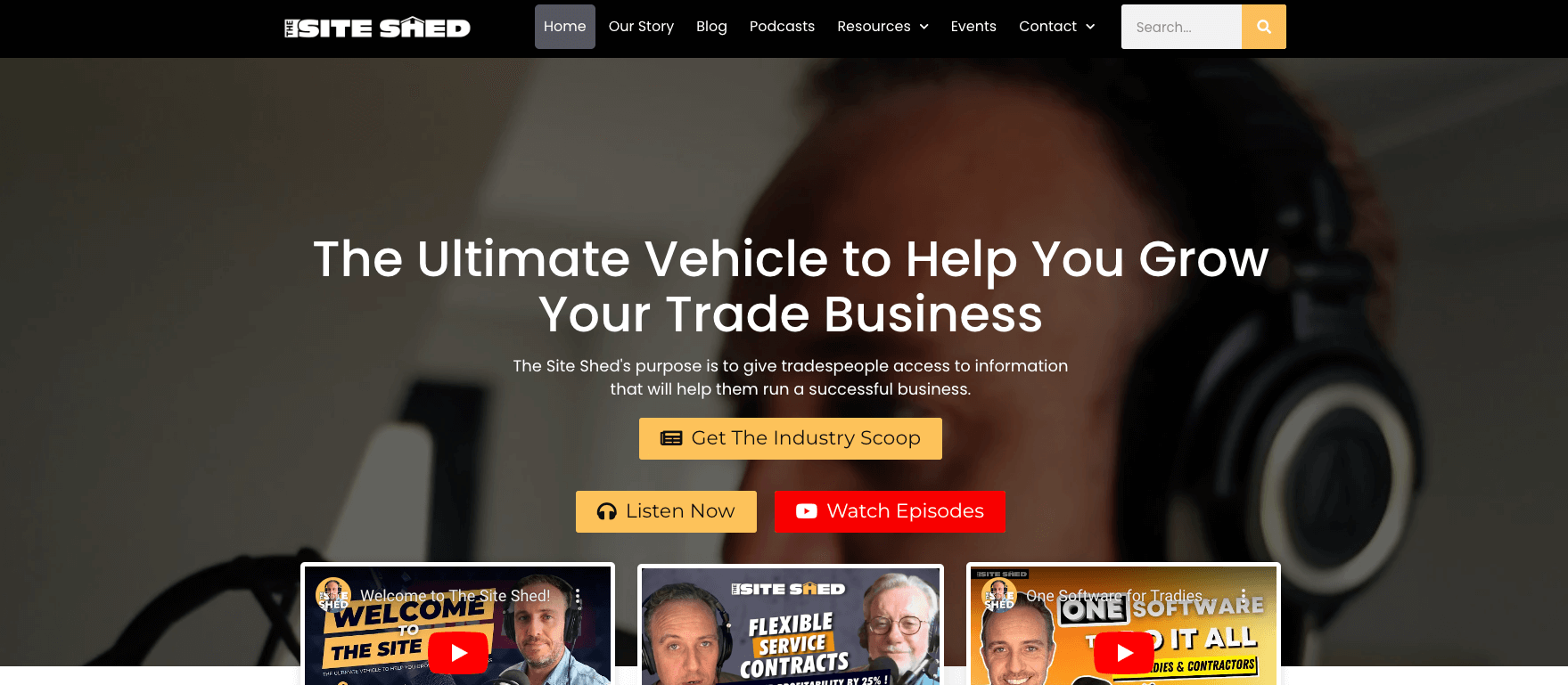 Hosted by Matt Jones, a carpenter turned entrepreneur, this podcast is designed specifically for tradespeople looking to build their own business.
With over 200 episodes featuring expert guests who share their journeys and practical advice, you'll learn about marketing, sales, business management, and more. As Matt puts it, this podcast is a "tool shed" for tradespeople where you can find the right tools to build a successful business. With episodes tailored to different trades, "The Site Shed" is a must-listen for anyone aiming to take their business to the next level.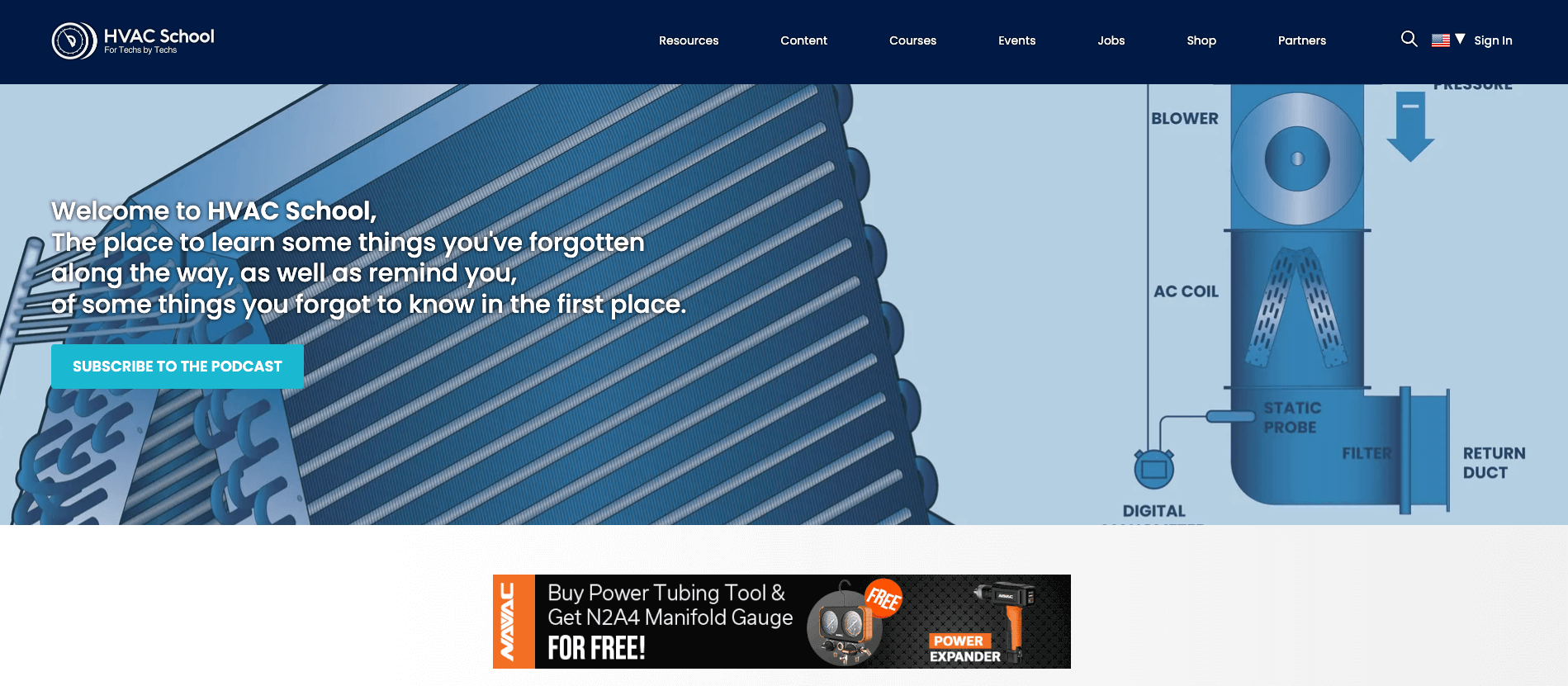 For those in the heating, ventilation, and air conditioning (HVAC) industry, this podcast is a valuable resource for staying updated on the latest technology and techniques. Hosted by Bryan Orr, an HVAC industry expert with over 25 years of experience, this podcast covers a wide range of topics from basic fundamentals to advanced troubleshooting. With new episodes released weekly and featuring expert guests, you'll learn everything there is to know about HVAC while staying ahead of the curve.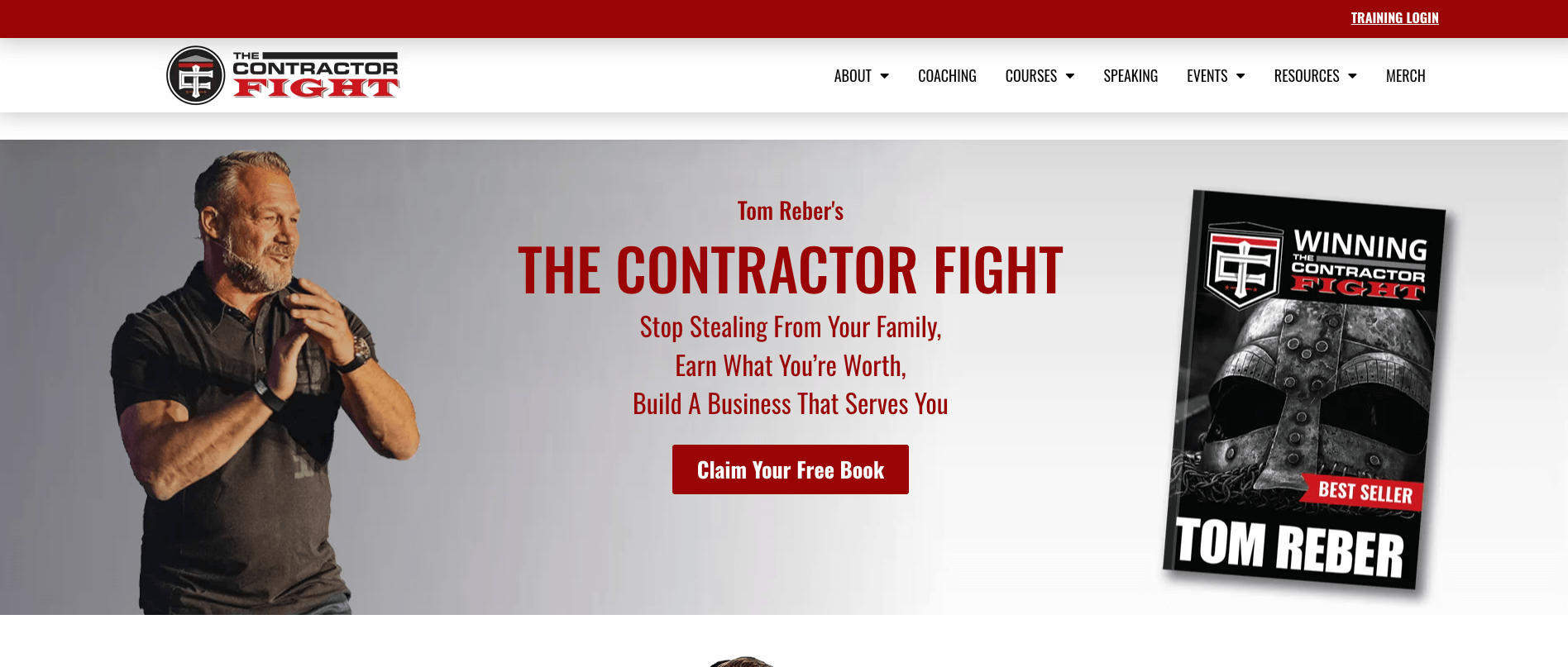 Hosted by Tom Reber, a former contractor turned business coach, this podcast focuses on leadership and mindset for tradespeople. With a no-nonsense approach, Tom shares valuable insights on how to build a successful business by focusing on leadership skills, marketing strategies, and overcoming challenges. From tackling tough conversations with clients to setting boundaries with employees, "The Contractor Fight" offers practical advice to help you navigate the ups and downs of entrepreneurship in the trades.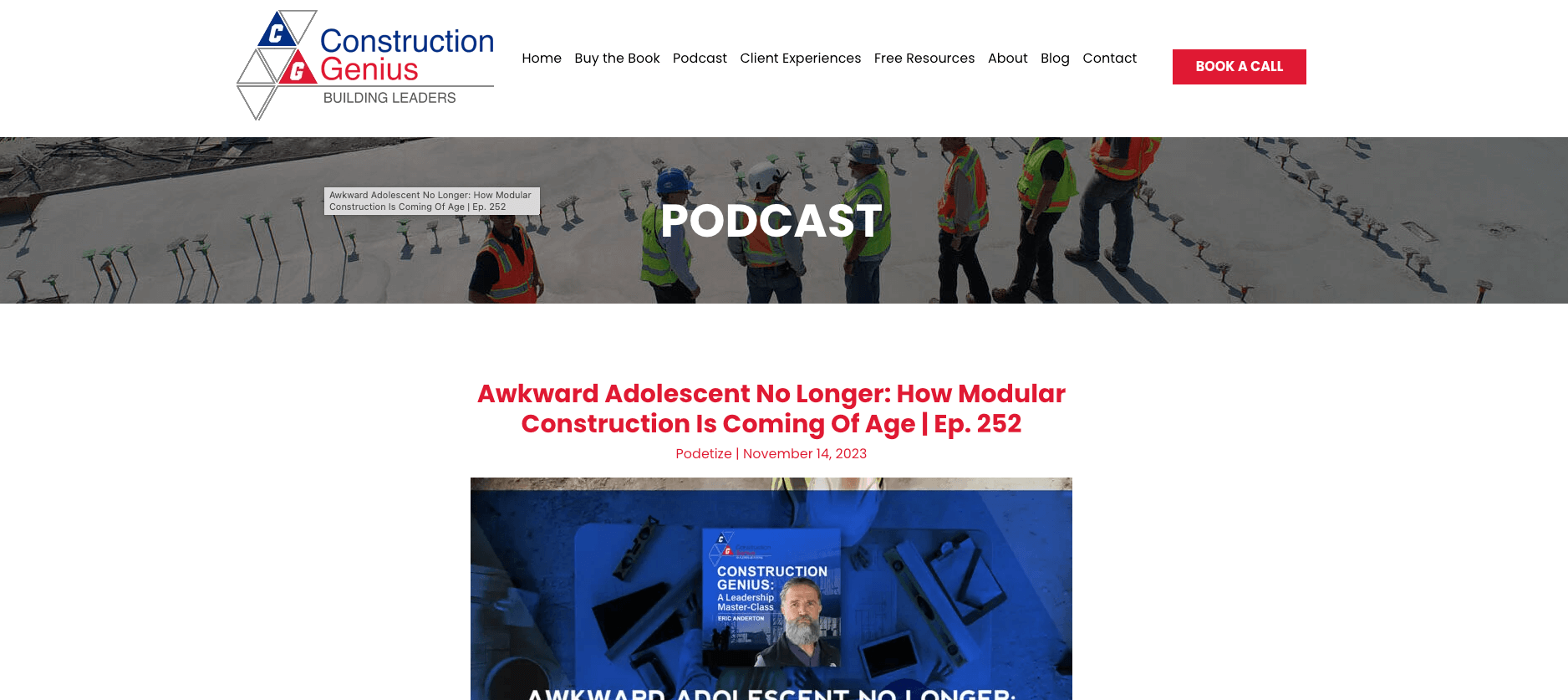 Hosted by construction industry expert Eric Anderton, this podcast focuses on leadership strategies and best practices for construction business owners.
With over 30 years of experience in the industry, Eric shares his insights on managing teams, building a strong company culture, and leveraging technology to improve efficiency. Each episode features interviews with top construction professionals who share their success stories and valuable advice on how to thrive in the competitive construction space.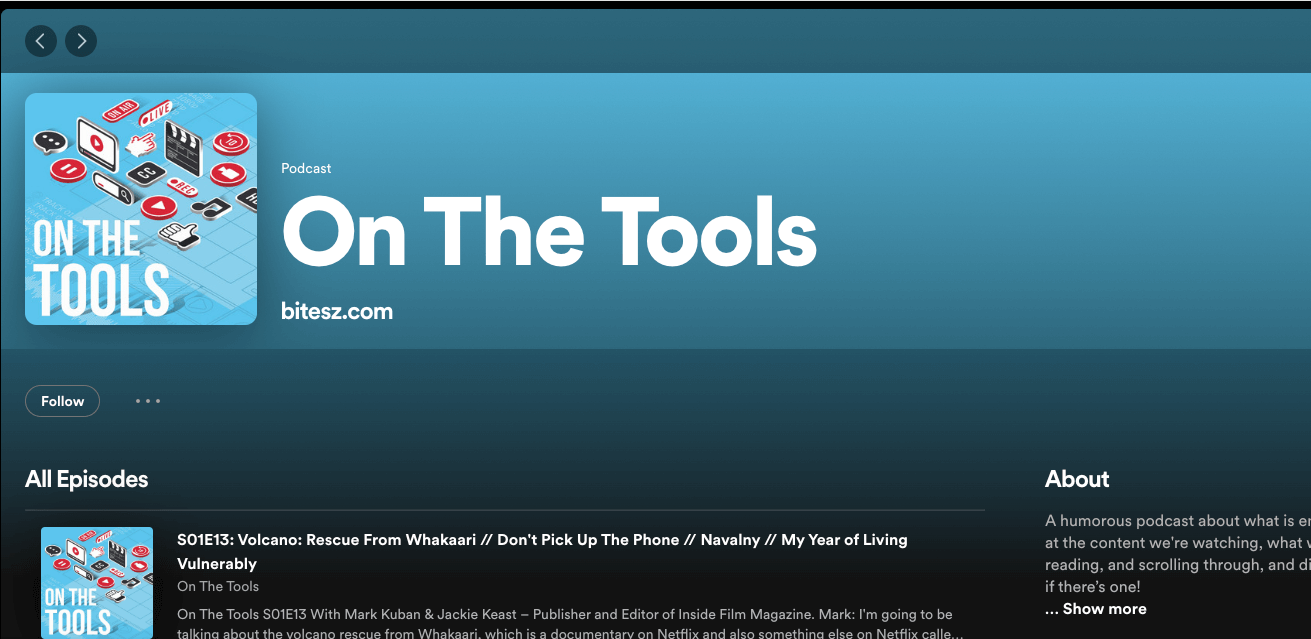 For a lighter take on the world of trades, "On The Tools" is a podcast hosted by Andy Stevens and discusses all things construction-related with a humorous twist.
With episodes covering topics such as funny construction fails, tips for apprentices, and interviews with industry leaders, this podcast offers a lighthearted approach to learning about the trades. Whether you're looking for a break from the serious side of business or simply want to have a laugh, "On The Tools" is a great podcast to add to your playlist.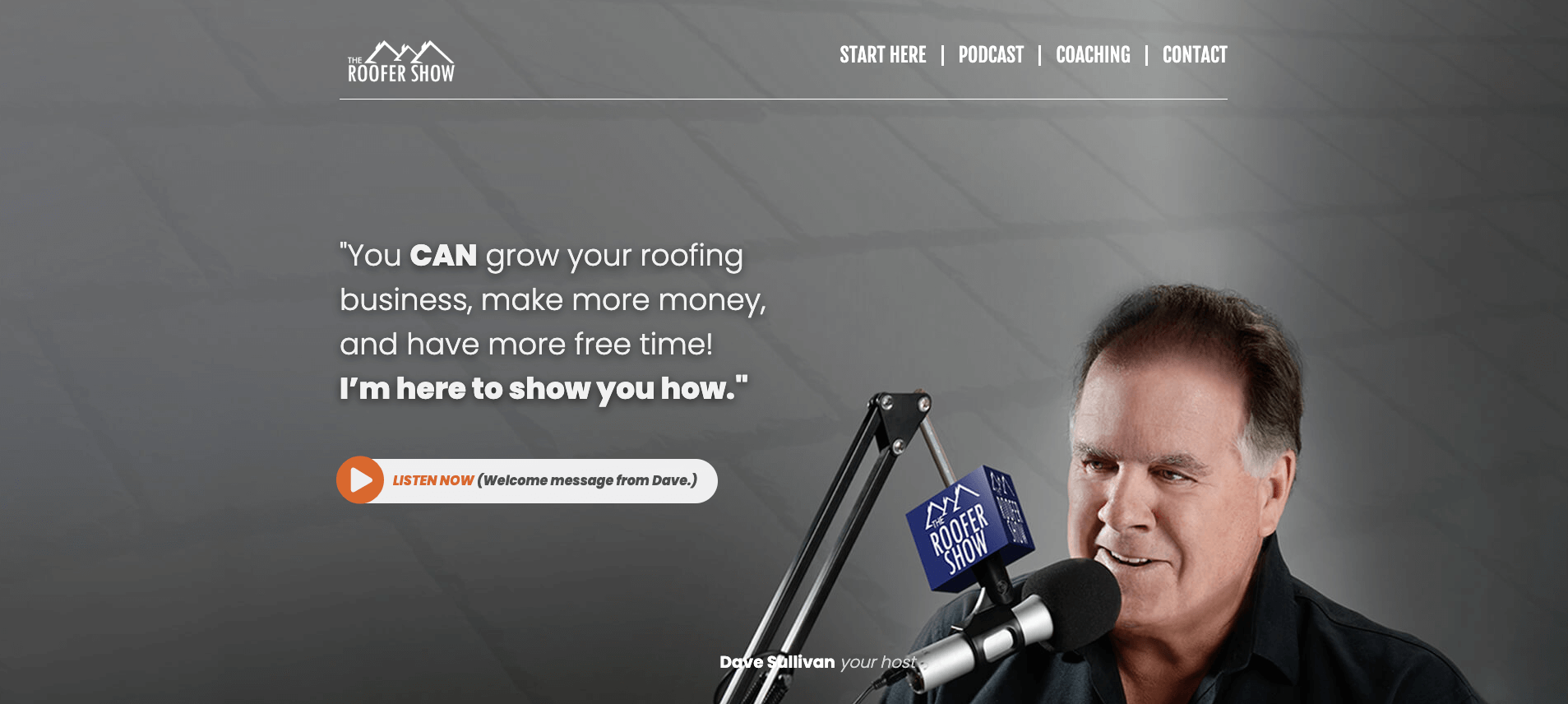 If you're in the roofing industry, this podcast hosted by Dave Sullivan is a must-listen.
With over 30 years of experience in the roofing industry, Dave shares his own journey as well as interviews with other roofing professionals. Expect to hear about topics such as sales strategies, team building, and staying ahead of the competition.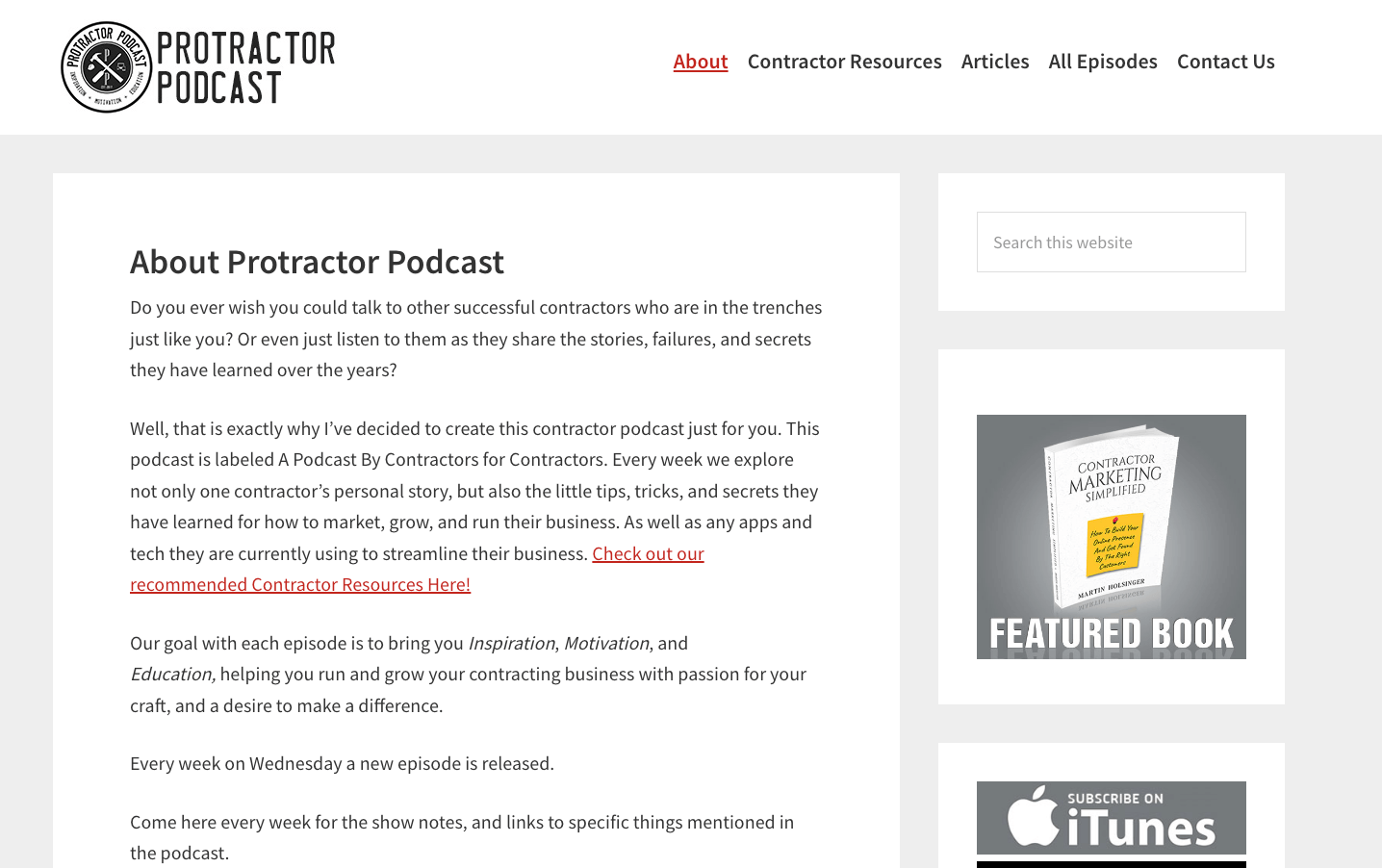 Hosted by Martin Holsinger, a certified general contractor and real estate broker, this podcast covers all things construction from project management to marketing. With guests ranging from contractors, architects, and developers to legal experts and marketing gurus, this podcast provides valuable insights and strategies to help you grow your construction business. With episodes released weekly and covering a diverse range of topics, "Protractor Podcast" offers something for every tradesperson looking to elevate their business.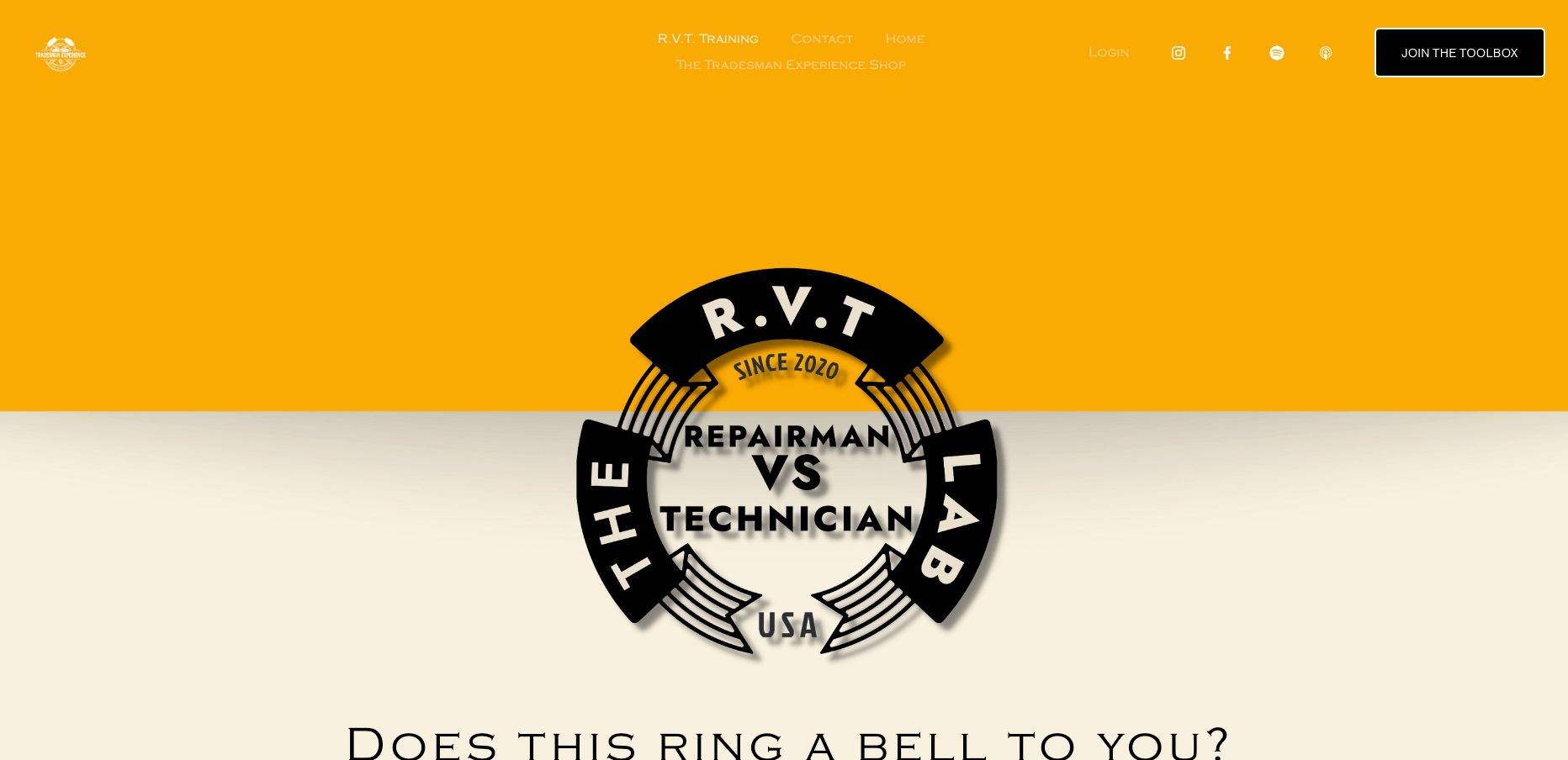 This podcast, hosted by Jonny Hobb and Brent Hardy – two construction professionals, delves into the world of tradesmen with a focus on mindset and personal development. With guests ranging from veterans to newcomers in the industry, you'll hear inspiring stories and learn practical tips on how to achieve success both professionally and personally. And with a slogan of "building better men every day", this podcast offers a unique perspective on how to excel in the trades while also improving oneself.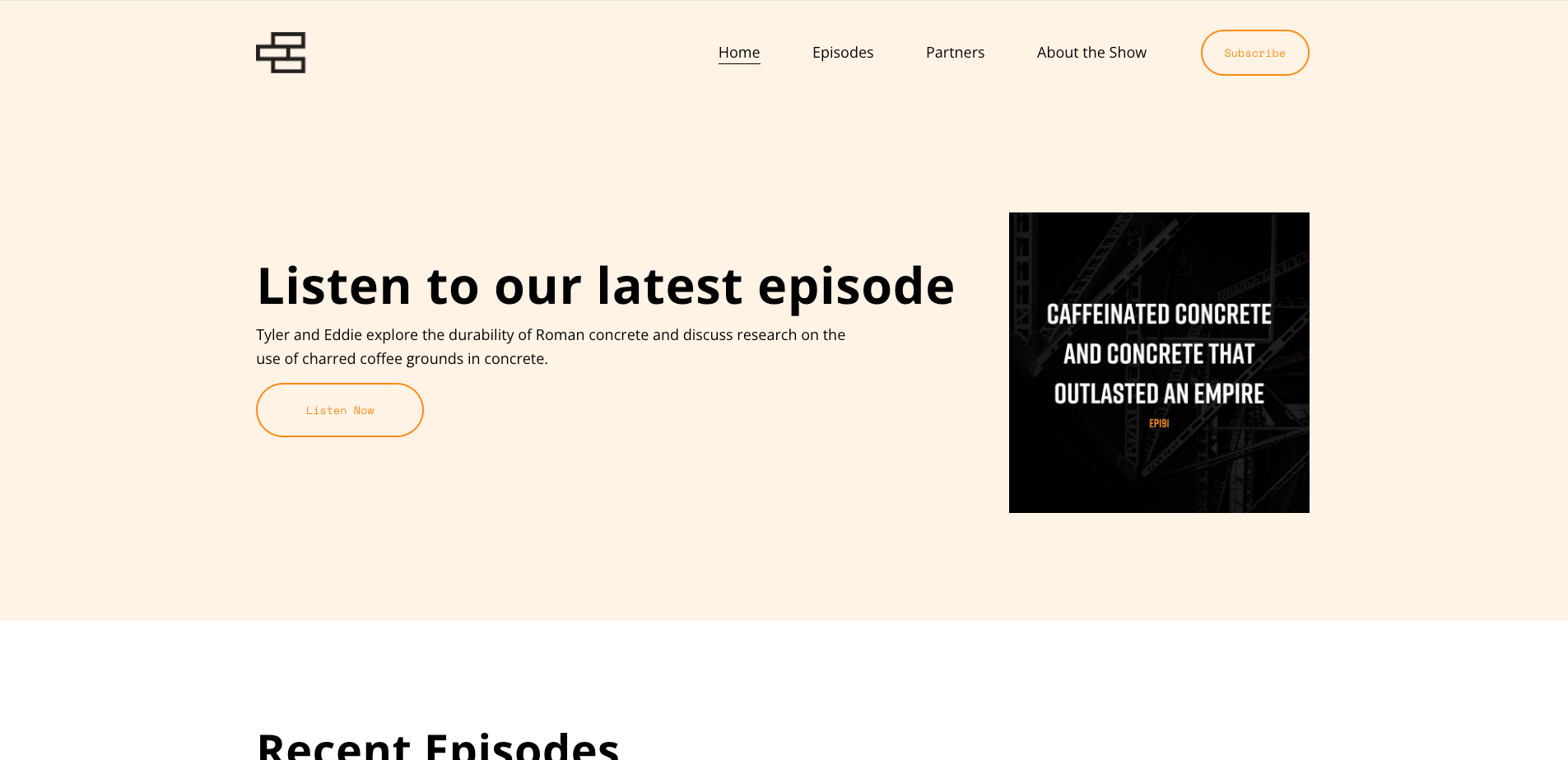 Hosted by experienced contractors and brothers, Eddie and Tyler Campbell, this podcast covers a wide range of topics related to the construction industry. From discussing best practices for safety on job sites to sharing stories about their own experiences and lessons learned, the Construction Brothers provide valuable insights for both new and seasoned professionals in the trades. With a focus on building relationships and continually learning and growing, "Construction Brothers Podcast" offers a fresh and relatable perspective on the world of construction. 
So whether you're just starting out in the trades or have been in the industry for years, there's always something new to learn from these informative and entertaining podcasters and you're guaranteed a great listen.
Conclusion
In the dynamic world of trades, knowledge is power. These carefully curated podcasts offer a wealth of insights, tips, and strategies to empower tradespeople on their journey to business success. By staying informed and adopting best practices from industry experts and construction pros, you'll be well-equipped to tackle challenges, seize opportunities, and take your trade to new heights. Tune in, absorb the wisdom, and watch your business flourish.
But don't stop at just listening to podcasts – join communities, attend workshops and conferences, and network with other tradespeople to continue learning and growing in your trade. The more you invest in yourself and your business, the greater the rewards will be. So keep an open mind, stay curious, and always seek out new ways to improve and excel in the world of trades.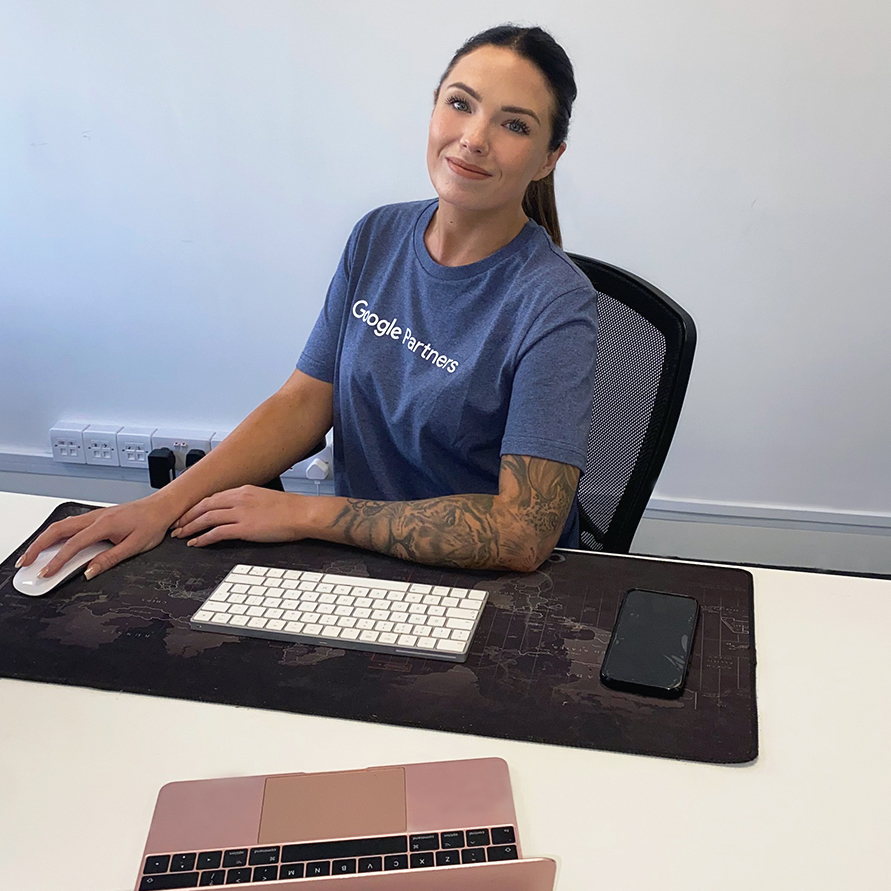 Speak to a construction industry marketing expert
Got a quick question about your marketing. Or you want to run through the details of your next big project. We can help.
Speak to one of our experts today on 01702 668207 or send us a message.