In this digital age, where every piece of information is accessible at our fingertips, magazines still hold a special place.
Despite the extent of resources available on the internet, tradespeople can hugely benefit from flipping through (or scrolling) the pages of a dedicated magazine, offering a valuable and curated source of knowledge and inspiration.
For tradespeople looking to hone their skills, stay abreast of industry trends, and elevate their businesses, magazines remain an invaluable repository of trade secrets and industry developments.
In this blog, we'll delve into the enduring significance of magazines for tradespeople and recommend the publications that stand out in the crowd.
Digital or paper?
Before we delve into the recommendations, let's address the age-old debate: print magazines versus their digital counterparts. In a world increasingly dominated by screens, the tactile experience of flipping through the pages of a magazine can be a nostalgic joy.
However, digital magazines offer convenience and accessibility, allowing you to carry a library of knowledge in your pocket.
Let's weigh the pros and cons:
Print magazines
Pros:
Tangible and tactile reading experience
No need for electronic devices
Collectible and shareable
Cons:
Limited portability
Environmental concerns with paper usage
Potentially higher cost
Digital magazines
Pros:
Accessibility anytime, anywhere
Interactive content (videos, links, etc.)
Environmentally friendly
Cons:
Potential eye strain from screens
Dependence on electronic devices
Limited collectability
Ultimately, the choice between print and digital boils down to personal preference.
Some tradespeople find solace in the tangible nature of print, while others appreciate the convenience of having a digital library at their fingertips.
Now, let's have a look at six recommended magazines for tradespeople looking to master their craft, learn more about their specific industry and grow their business.

Grand Designs magazine is a popular choice for any professional builder, architect, and other tradespeople involved in the construction industry.
This UK-based publication offers a wealth of information on self-building, home renovation, and interior design.
With stunning photography and in-depth features, Grand Designs will inspire you to create your own grand designs.
Grand Designs is a must-read for those who appreciate the art and science behind constructing beautiful, sustainable, and innovative homes.
Each issue of this magazine is packed with inspiring ideas, expert advice, and the latest products and services related to the building industry.
The magazine serves as an excellent resource for the latest trends in home design and architectural styles from across the globe, not just the UK market.
Whether you're interested in green building methods, cutting-edge technologies, or unique interior design ideas, Grand Designs has you covered.
Recommended for:
Construction professionals: For staying current with construction trends and gaining inspiration for unique building projects.
Architects: For exploring creative designs and understanding the latest in sustainable architecture.
Interior Designers: For learning about the newest trends in interior spaces and home decor.
Landscape Gardeners: For discovering innovative landscaping designs and environmentally friendly outdoor solutions.
Sustainable Building Consultants: For keeping abreast of the latest in green building methods and technologies.

Are you passionate about working with wood? Then The Woodworker is the perfect magazine for you.
As one of the oldest woodworking publications in the world, this UK-based magazine has been inspiring tradespeople since 1901.
The Woodworker offers a blend of step-by-step tutorials, tool reviews, and project features to help you hone your skills and explore new techniques.
Whether you're a professional carpenter or a DIY enthusiast.
The Woodworker is an essential resource for learning about the art and craft of woodworking. From hand tools to power tools, furniture making to woodturning, this magazine covers all aspects of working with wood.
Recommended for:
Carpenters/Joiners: For exploring new techniques and staying updated on the latest tools and equipment.
Furniture Makers: For gaining inspiration and learning about different methods of furniture construction.
Woodturners: For discovering new projects to try and mastering the art of woodturning.

For those in trades related to technology, Wired offers a wealth of information on the latest developments in science, business, and culture. This US-based monthly magazine covers a wide range of topics, including gadgets, software, AI, and digital culture.
Wired provides an in-depth analysis of how technology is shaping our world and impacting various industries. From interviews with tech leaders to reviews of cutting-edge products, this magazine offers valuable insights for those looking to stay ahead in the rapidly advancing technological landscape.
Recommended for:
Home security installers:  For understanding new technologies in the field of home security and smart homes.
Electricians:  For keeping up with advancements in smart home wiring and electrical systems.
HVAC technicians: For learning about the latest HVAC technologies and tools for energy efficiency.
Solar panel/renewable energy solution installers:  For staying updated on the latest innovations and advancements in the green sector.
Contractors:  For staying informed on technological advancements in the construction industry and how they may impact their business.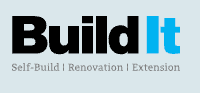 Build It is another UK-based publication that caters to builders and renovators. This magazine is an excellent resource for those who build homes, extensions, or outbuildings.
Packed with practical advice, expert tips, and real-life case studies, Build It offers readers an invaluable insight into all things building.
Each issue includes features on a wide range of topics, including project management, planning permission, construction methods, energy efficiency, and interior design.
Whether you're new to self-building or an experienced tradesperson looking to expand your knowledge, Build It has something for everyone.
Recommended for
Builders: For learning about different types of building materials and techniques and gaining insights into project management.
Carpenters/Joiners: For understanding the best practices in carpentry and joinery and learning about new products and tools.
Plumbers/Electricians: For staying updated on building regulations, energy efficiency standards, and smart home technologies.
Interior Designers: For exploring unique design ideas for self-build projects.

For those in the plumbing industry, Plumber Magazine is a must-read publication. This US-based monthly magazine covers all aspects of the plumbing industry, from new products and services to regulatory updates and business tips.
Plumber Magazine offers useful advice and insights for both residential and commercial plumbers, as well as those in related trades such as heating, ventilation, and air conditioning (HVAC).
From troubleshooting common problems to exploring new technologies, this magazine is an invaluable resource for anyone in the plumbing business.
Recommended for:
Plumbers: For staying updated on industry news and trends and gaining insights into the latest products and services.
HVAC technicians: For understanding how plumbing and HVAC systems work together and learning about new advancements in both industries.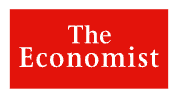 For those looking to be at the forefront of the economic world and stay one step ahead on issues that may affect their trades business, The Economist is for you.
The Economist is a well-respected publication that offers access to a global perspective on current affairs. This UK-based weekly magazine covers politics, economics, and international relations with in-depth analysis and expert opinions.
Each issue provides valuable insights into the latest developments in business, finance, and technology around the world.
With articles written by top journalists and analysts, The Economist is a must-read for those looking to understand the complex landscape of international trade.
Recommended for:
Business owners: For staying informed on global economic trends and potential impacts on their business decisions.
Import/export traders: For understanding international trade policies and keeping up with market changes that may affect their trading activities.

For those in the construction and heavy machinery industry, Earthmovers is a top choice for staying informed about the latest developments.
This UK-based monthly magazine covers all types of earthmoving equipment, from excavators and loaders to dozers and dump trucks.
Earthmovers offers detailed reviews and comparisons of different models, as well as in-depth features on new technology and innovative designs.
Whether you're in the market for a new machine or looking to improve your knowledge of existing equipment, this magazine has you covered.
Recommended for:
Construction workers: For understanding the different types of heavy machinery and learning about advancements in construction technology.
Heavy equipment operators: For gaining insights into the features and capabilities of various machines and staying updated on industry news.
Equipment dealers/salesmen: For learning about the latest products and trends in the market to better serve their customers.
How It Works
For the curious mind, How It Works is an ideal magazine for exploring and understanding the world around us.
This UK-based monthly publication covers a wide range of topics, from science and technology to history and nature.
How It Works offers easy-to-understand explanations of complex concepts, accompanied by stunning visuals and diagrams. With articles on everything from space exploration to ancient civilisations, this magazine is a must-read for anyone with a thirst for knowledge.
Recommended for:
Engineers: For delving into the science behind engineering and learning about new technologies and techniques.
Architects: For understanding the principles of design and gaining insights into different forms of architecture.

For those in any industry, Time magazine is a well-rounded publication that covers a wide range of topics, from current events to lifestyle and culture. This US-based weekly magazine offers insightful commentary and analysis on the most pressing issues of our time.
Time features in-depth interviews with influential figures across various industries, as well as thought-provoking articles on social issues and pop culture. With a diverse range of content, this magazine is recommended for anyone looking to stay informed and engaged with the world around them.
Recommended for:
Those looking for a light, yet informative read: For staying updated on current events and gaining insights into various industries and cultures.
Entrepreneurs/small business owners: For learning about successful business strategies and gaining inspiration from the stories of influential leaders.
Conclusion
No matter what your trade or area of expertise, there is a magazine out there for you.
From general construction methods and materials to specific industries like woodworking and plumbing, these publications offer valuable resources for both beginners and seasoned professionals. There's also plenty to choose from for those looking to increase their business acumen and stay updated on global trends.
Whether you prefer the convenience of digital magazines or the tactile experience of paper, these publications will help you gain insights and knowledge, stay updated on industry trends and ultimately grow your business.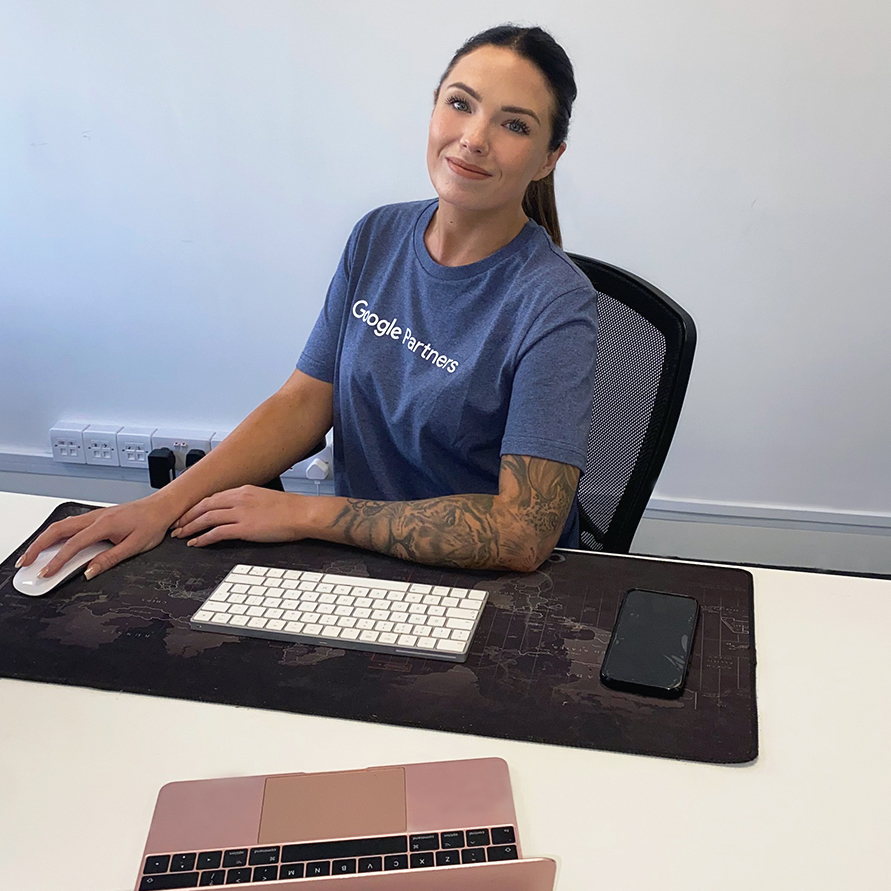 Speak to a construction industry marketing expert
Got a quick question about your marketing. Or you want to run through the details of your next big project. We can help.
Speak to one of our experts today on 01702 668207 or send us a message.